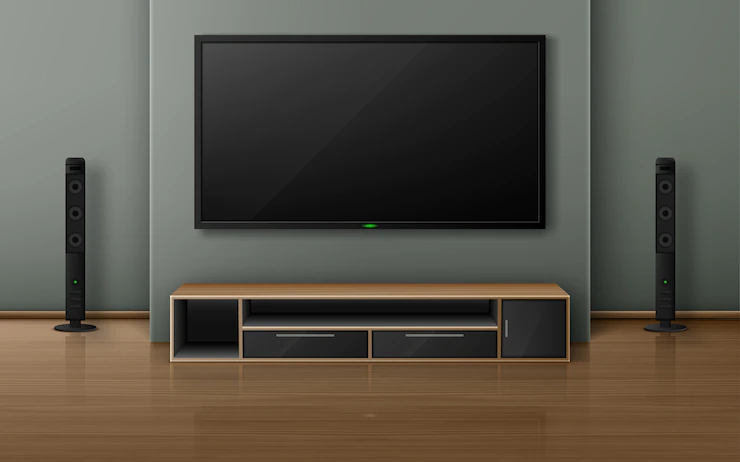 LG Electronics in the world of TVs have opened a new universe of video capabilities for their consumers through their Smart TVs.
LG Smart TVs allow their users to have and enjoy a mind-blowing experience of streaming via internet connection. Smart TVs enable their users to not just stream but get to watch their favorite shows and movies on various online application platforms varying from Netflix, and Disney+, and stream their music on platforms like Spotify.
These Smart TVs have built-in Ethernet that allows users to view directly from their TVs with just a connection to network access even without the use of devices like Google Chromecast.
LG SMART TV INTERNET CONNECTION
To connect your LG Smart TV to the internet, you can follow these steps but the steps you choose to follow are determined by your mode of internet connection. The steps are below;
Wired connection:
– Turn on your Smart TV. Connect the Ethernet cable to the LAN port provided on your TV and Wi-Fi router.
– Press the "HOME" button on your remote.
– On the Home page interface on your TV, select "SETTINGS".
– Select the options "NETWORK" > "Wi-Fi CONNECTION".
– Turn on your Wi-Fi router and ensure that the internet is available.
– On your TV, it would be indicated that your TV is not connected yet to any Wi-Fi server. So select the "START CONNECTION" tab.
– A a-List of available WiFi servers will be presented. Choose the Wi-Fi server option you just turned on.
– Input the correct required password if your Wi-Fi access is passworded and click CONNECT.
WIRELESS CONNECTION
– Turn on your LG Smart TV.
– Press the "HOME" button on your remote to access the Home page on your TV.
– Select "SETTINGS".
– Select the options "NETWORK" > "Wi-Fi CONNECTION".
– Turn on the device providing Wi-Fi access.
– Your TV will automatically begin to search for all Wi-Fi access available.
– A a-List of available Wi-Fi access will be presented to you, so choose your desired Wi-Fi access server from the list. Make sure to bring your Wi-Fi access server device within a reasonable distance of the TV.
– Input the correct password for your wireless Wi-Fi access server. Ensure that you enable the visibility so you can monitor what you type in to look out for any imputed mistake.
– Select "CONNECT" under the password fill-in tab and if successful, a message of "CONNECTION SUCCESSFUL" would be displayed on your TV screen.
– Your LG Smart TV is now connected to the internet.
WHY IS MY LG TV NOT CONNECTING TO INTERNET?
Having a Smart TV that won't connect to the internet can be a real pain to bear but this problem would have a root cause. Here are some reasons why your TV won't connect to the internet and provided solutions;
Wrong inputted password during password fill-in.
* Ensure that the password you input for access to the server is the correct one that matches the server. So it is advised that you enable the visibility option so as to monitor the password input to avoid a wrong password fill-in. Or better still disable the password option from your server but unwanted linkup from unknown sources is a risk.
Connected to the wrong Wi-Fi server.
* Monitor the WiFi server list presented to you during the initial linkup with your WiFi server. Ensure to take note of the correct name of your WiFi server. If connected to the wrong server, shut down everything and restart the WiFi connection process.
– In the case of a wired connection; faulty Ethernet cable.
* During the case of a wired connection, make sure that the Ethernet connection cable in use is not faulty by testing it out on other devices like your mobile phone or computer.
Faulty LAN port on your TV or Router.
* If you are sure that the Ethernet connection cable is good, maybe even still new, test out the LAN ports on both your TV and router for any fault. If there is perhaps a fault, reach out to the LG technicians in your location but if there is no LG service center in your location, carefully search for a genuine technician that has experience with LG products.
Distance and Interference
* Ensure that the distance between your TV and WiFi service is not more than 6 or 5 ft away. And ensure that there is no interference during connection from other home alliances like microwaves, radios, other WiFi servers, etc.
Defective or faulty Wi-Fi server.
* If you have made use of the above options to no avail, try to check out your WiFi server with another device like your mobile phone to see if it connects. If it does not, then the problem is from your WiFi server and that means you have to make use of another WiFi server.
Expired Internet access
* A factor that can make your TV from not connecting could be your expired internet plan on your WiFi server. So check to be sure that your subscription has not expired and if it has expired, renew your internet plan and try again.
Faulty Service from GSM Sim server
* Another factor that could cause problems during connection could be a faulty service from the Gsm sim server you generate internet access from. The only option here would be to wait for the Gsm technical team to solve their service problem or switch to another Gsm sim.
How Do You Reset Your Wi-Fi Access Router?
If after encountering internet issues on either connection or streaming, and you have tried a few troubleshooting procedures, the only option would be to reset the WiFi access router.
To reset the Wi-Fi access router, follow these steps;
* Unplug the router from its power source.
* Wait, a few minutes, then put it back in.
* On the router, press the reset button and hold it down for a few minutes.
* Release the button and let the router automatically turn off and on as proof of the successful reset. OR
* Switch OFF your router and disconnect from the power source.
* Wait a few minutes and turn it back ON.
* Disconnect the router from all connected devices.
* If any, disconnect your TV from any previous connection.
* Try to establish a connection between your TV and router.
If after taking all these steps and troubleshooting and you are still stuck with your LG TV not connecting to the internet, be advised that you are to seek professional aid.
Read also:

Why You Should Still Keep a Cable TV Connection?
What differentiates IPTV from OTT streaming?
How To Fix Samsung TV Turns On By Itself?
M4Ufree Movies: Download Latest Movies, TV Series, Web Series Now!