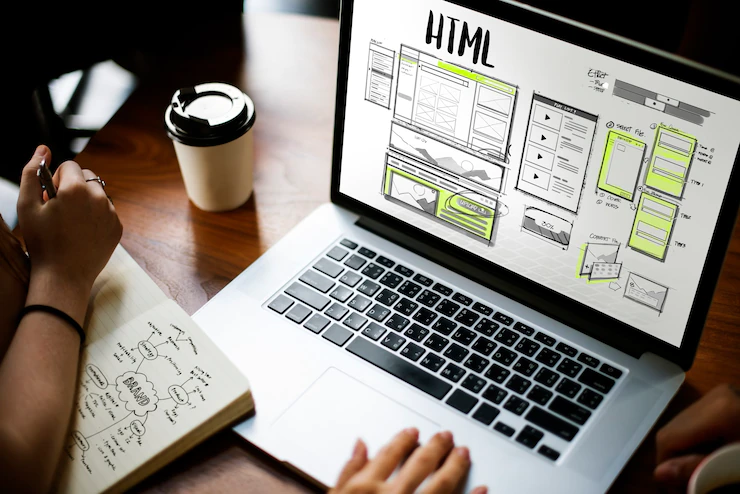 Who does not like to visit an attractive website?
Every site viewer likes to see a perfect design site with simple instructions.
That is when you want to improve your website page traffic.
Website designs are always an essential part of development.
So let's see first what is responsive web design. And then, I come over to the next part.
What Is Responsive Web Design?
Responsive web design is a web development approach that creates dynamic changes in website appearances.
The developers, such as knoxville web design experts, design the website depending on the screen size and the page orientations. The target is simple. You have to check your audiences will get a better result, hence whatever devices they are going to use for a site visit.
What Should A UX UI Design Website Be Like?
Are you searching for responsive web design examples? Then you have first to know what a perfect site should look like.
Responsive website design is an important component of UX UI design. Responsive web design is an approach for building websites that are compatible with mobile, tablet, and desktop platforms. So, which responsive website design services do you need?
Set proper responsive breakpoints first, which are points defined in the code. The content of a website responds to these criteria and changes itself to the screen size to present the correct layout.
Make photos responsive to any device and screen resolutions by using contemporary image tag properties.
Font sizes are usually specified in pixels by site designers. Static websites can use these, but responsive websites require a responsive typeface. The font size must adapt to the width of the parent container. This is required for the font to change to screen size and be viewable on a variety of devices.
It's critical to evaluate how the website looks on a variety of devices while creating and implementing responsive design. Test responsive designs on real devices as much as possible to ensure that they will appear exactly; as intended to end consumers.
How To Choose The Right Website Design Services Company?
While most people like to create their own website for their needs, with resources like this video at their disposal, others prefer to go down the route of hiring a professional agency to help them instead. If you don't have the skills necessary to build a site you are proud of, you will be glad to know that a web design agency can help you create a unique design with responsive web design for your business or personal website. They'll collaborate with you to build a design that reflects your brand while providing a seamless user experience for your customers. 
Hiring a web designer is a great option for both new and existing websites that need to be updated. Everything from the color scheme to navigation is taken into account by the best web design services. But which agencies and services are the best?
When it comes to site design, everyone has various requirements. Nothing speaks more than outcomes when it comes to web design. Every web design company should have a record of the websites they've previously created.
1. Take A Look At This Portfolio And Go To These Websites
This way, you will understand how certain companies' responsive web design a website. There is no such thing as a universal web design that should be used on all websites. Some designers specialize in certain fields.
Choose a web designer with experience creating websites for businesses in your industry.
Web design services typically do much more than just create websites: marketing services, branding tools, website design and development, and others.
2. Look For A Design Service That Offers Additional Tools
Website design pricing is anything from $1000 to more than $100,000: the style, size, and functional elements of the website all influence the cost of web design.
For example, if you have some ideas about designing tools, then you also can ask them what type of responsive web design tool they are using? Or take a look at the sample design.
Today's website builders make it simple for almost anyone to create a functional website. However, if you begin to add additional features or depart from the design, your site may break or slow down. That is why using a web design agency is worthwhile.
3. Follow The Best eCommerce Website Design Trends
If you're not already selling your goods or services online, you should be aware that in the next decade, eCommerce will account for 95% of all purchases. What does this imply? It's simple: start selling online as soon as possible. However, you can't just create any old website and expect sales to pour in.
You can establish an online store that draws clients by mastering the newest eCommerce responsive web design trends. We will talk about them.
Minimalist design not only makes it easier for users to find your products, but it can also make your site's pages load faster. It's a low-cost and simple trend to grasp for small business owners, especially if you're concerned about the overall cost of web design.
Brand interaction is something that customers like. The goal of interactive design is to provide a good user experience (UX), which can boost your brand's image and sales.
You should keep your Internet visitors entertained, just as you would in a physical business, to prevent them from leaving and spending money elsewhere. Micro animations can assist you in catching the visitor's attention. CTA (call to action) buttons that become animated when clicked is a popular micro animations.
The dark mode is a popular eCommerce web design trend that transforms online stores into attractive, user-friendly sites
Conclusion:
Keeping up with the current eCommerce web design trends is one of the many ways you can retain your website appearing fresh, your customers coming back, and your profit margins booming, whether you run a little store or an eCommerce empire. Before selecting the responsive web design services, always go through their consumer services feedback. Then choose your desired one.
Additional Resource:

What to Look For When Choosing a Web Design Company in San Antonio, TX
Tips For Hiring The Right B2B Web Design Agency
Animation In Web Design: When And How To Use It
If You Want To Become A Web Designer