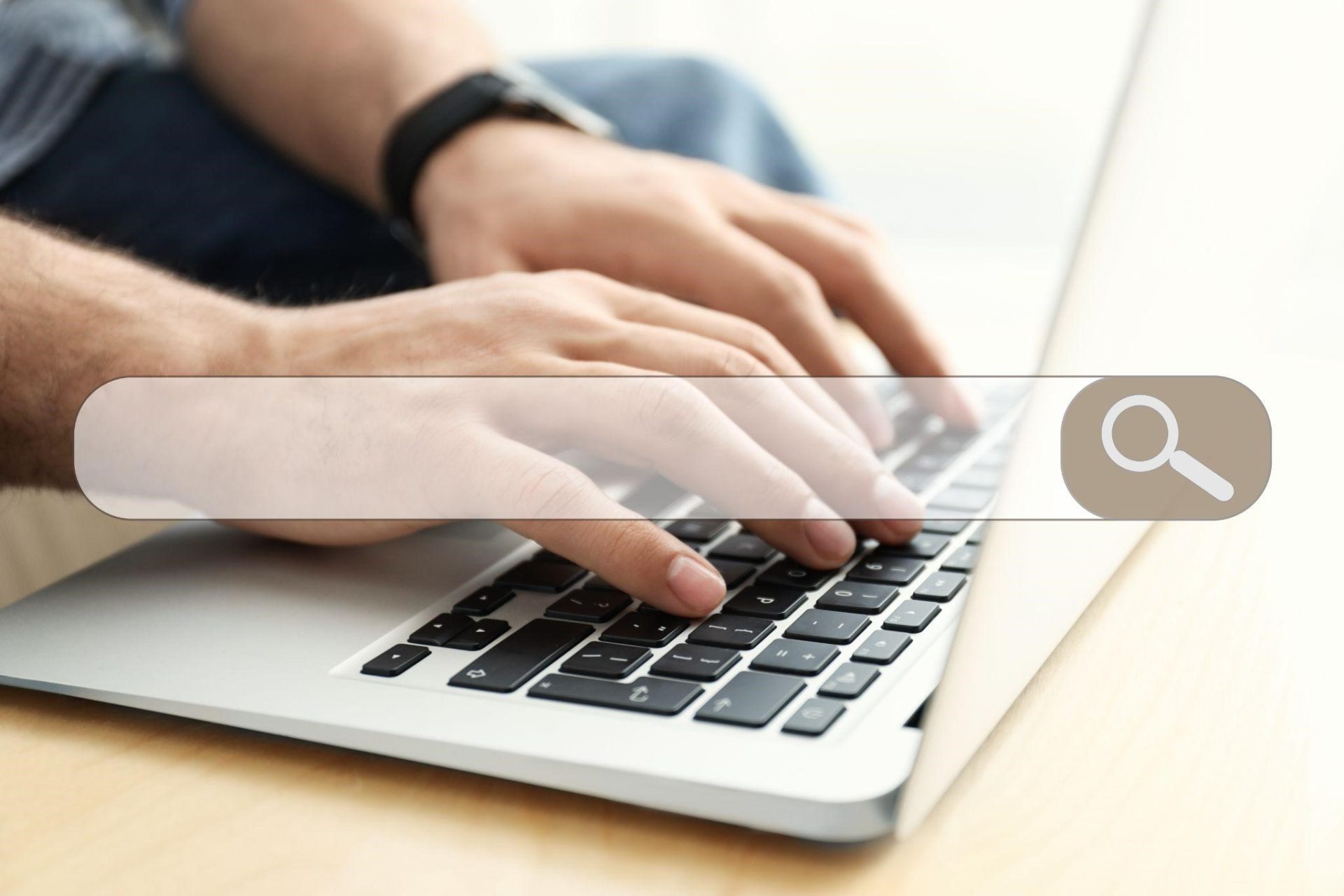 The people around you affect your life the most. Whether it's a new neighbor, someone you are going on a date with, or someone who spends time with your children, knowing more about them will protect you and your loved ones. Not just that, background checks can also do wonders for your love life, but more on that later.
Luckily, we live in an era where checking someone's background is easy. This article will explore the top three best background search websites that will empower you to protect your interests and ensure your peace of mind.
Top 3 Background Search Sites
Here are the three best background search sites in 2023:
1) Information.com – Best Overall
In today's digital age, connections are forged instantly, making it crucial to ensure our safety. That's where information.com, an exceptional online reverse lookup tool, comes into play.
Having a clean and user-friendly interface, Information.com is a reliable resource for background searches to identify unknown callers, potential scammers, or individuals in your daily life.
Here are the key features and benefits of Information.com, making it the top background search website available today:
A. Identify Unknown Callers
A common frustration is receiving calls from unknown numbers. Information.com allows users to retrieve details about the individuals behind these mystery calls.
B. Unmask Scammers and Fraudsters
By cross-referencing the provided information, users can uncover discrepancies or potential signs of fraudulent activity.
C. Enhance the Dating Experience
Users can research their potential love interests to find common interests and connect easily.
D. Reconnect with Long-Lost Connections
Do you wonder what happened to old friends or family members? Information.com can assist in rekindling those connections.
E. Ensure the Safety of Children
As a responsible parent or guardian, prioritizing your children's safety is crucial. Information.com allows users to run background checks on individuals who interact with their children.
However, it's important to note that you cannot use background check services like Information.com to run a search on employees, including nannies or babysitters.
F. Community Awareness and Safety
By getting insights into the backgrounds of those in your community, you can establish trust and ensure a safer living environment for yourself and your loved ones.
G. Self-Research and Personal Security:
Users can search for themselves to review their online data, correct any inaccuracies, and ensure their personal information remains secure.
2) BeenVerfied
BeenVerified is a renowned online platform that offers a comprehensive background search experience. Its seven search options include address checks, email lookups, username searches, unclaimed money searches, vehicle lookups, online seller reputation, and more. BeenVerified provides users with a versatile set of tools to discover valuable information.
Additionally, users can access details related to accidents, salvage titles, and owner information through the VIN vehicle and license plate search. BeenVerified also offers address checks to verify the provided residential information's accuracy or to know where a certain individual resides.
Email lookup and username search functions allow users to identify an individual's online presence, such as social media platforms or dating websites.
Occasional mix-ups may occur, and some names are confused with other individuals entirely. However, most searches through BeenVerified yield accurate information, so users can rely on the platform for reliable insights.
3) TruthFinder
TruthFinder distinguishes itself by offering background searches with sensitive information. This consists of a broad spectrum of data, including national criminal records searches, addresses, phone numbers, property documents, civil documents, and photos.
TruthFinder does not offer consumer reports or credit checks. This platform caters explicitly to individuals conducting skiptracing or seeking protective measures rather than serving as a screening tool for professional or residential contracts.
Besides common knowledge, such as known associates and contact information, TruthFinder goes beyond surface-level data.
The platform claims to scour the deep web, accessing harder-to-find records such as birth and death records, criminal and traffic records, social media profiles, dating profiles, assets, and educational information. This enables users to dig deeper and gather insights that are not readily available through other search platforms.
Key Takeaways
Knowing more about the people around you is essential for your safety and peace of mind. Whether it's a new neighbor, a potential love interest, or someone interacting with your children, these top three background search sites offer the tools and resources you need to make the right decisions.
Information.com is a top online reverse lookup tool that allows you to run background checks to discover the identities of unknown callers, unmask potential scammers, enhance your dating experience, reconnect with long-lost connections, ensure the safety of your children, and know more about individuals in your community.
Next, we have BeenVerified, a renowned platform offering a comprehensive background search experience. It provides seven search options, including address checks, email lookups, vehicle searches, etc.
Last but not least, TruthFinder is a platform that goes beyond surface-level data to offer sensitive information. With access to national criminal records, addresses, phone numbers, property and civil documents, and photos, TruthFinder provides a deep dive into an individual's background.
Read Also: