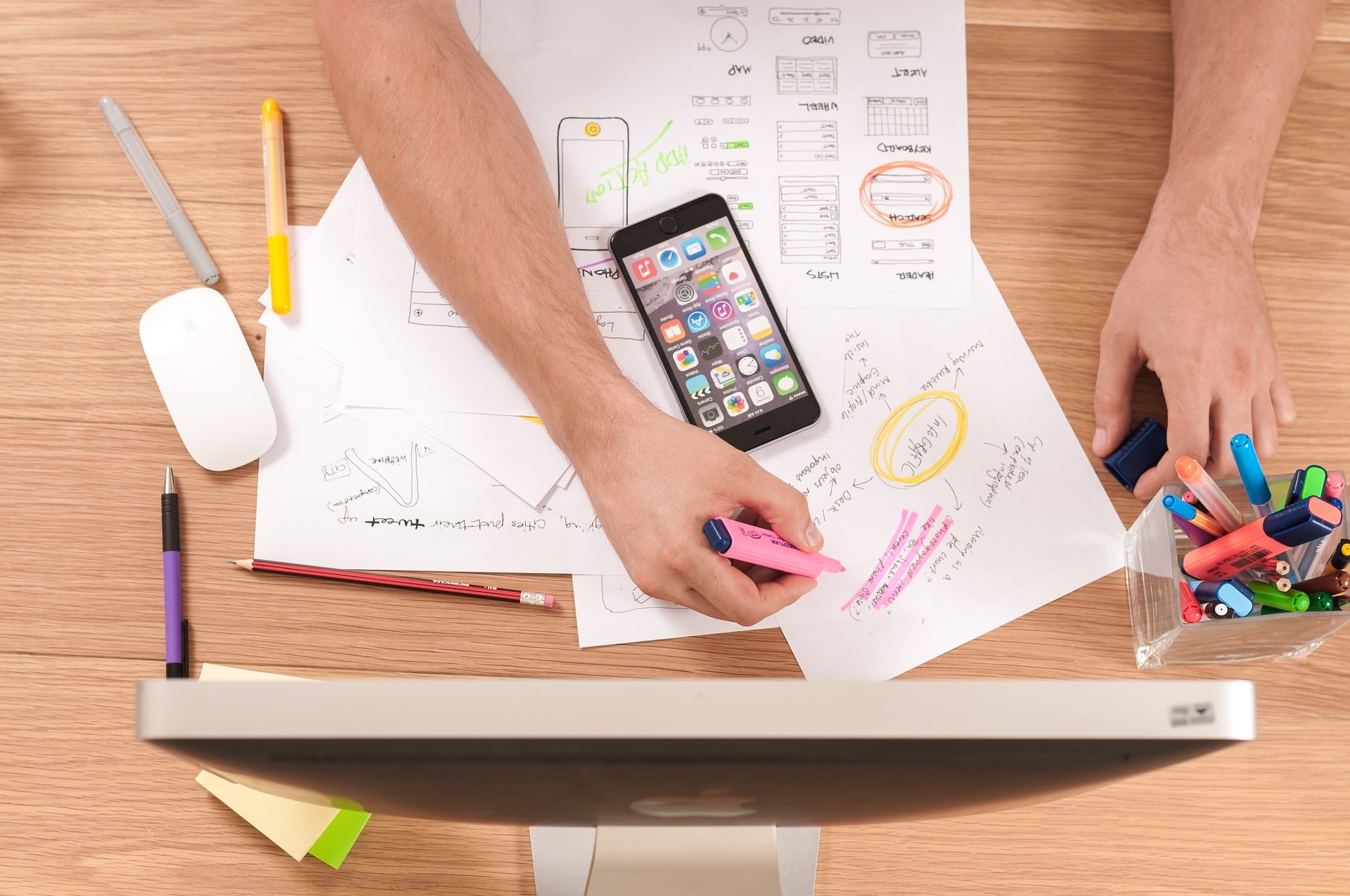 Up until now, some business managers still wonder why they need an iOS and Android app when they already have a mobile friendly website. In other words, they see an app as a complete waste of resources. This is why this article outlines the benefits of mobile apps over websites. Of course, these are the reasons app developers are paid so much.
6 Advantages iOS Apps Have Over Websites
1. Mobile apps work offline
The biggest advantage a mobile app has over websites is that an app works offline but a website cannot work offline. Depending on the purpose of the app, several features can work offline after you launch it. This is not possible with a website. A website will never load without the internet connection. Apart from that, every function, link, and page on a website works online.
Here is what you should understand. If you don't have an app, your customers will not waste their mobile data to visit your website and carry out a transaction when they can do it offline on your competitors' apps. So, if you are still depending solely on your mobile apps, chances are high that you are already losing customers to your competitors.
2. Mobile apps are 5 times faster
Mobile apps load faster and they respond faster than websites. This is because they store a lot of data locally on the phone. A website still has to fetch the necessary data from web servers and this can take some time. An app is always available but websites can encounter a downtime if its servers are down.
This is why it is important that brands that create mobile apps host them on servers that are performance-oriented and can guarantee 100% uptime. You need to take into consideration the servers cost when planning to use one. However, this is always going to be a great investment.
This is another reason mobile apps work faster. They run on framework whereas mobile websites use javascript code. And framework is about five times faster than a javascript code.
3. Mobile apps advertise your brand continuously
If a user downloads your app, its icon will be on his phone and each time he navigates through his phone, he will come across the icon of your app. Do you have any idea how many times people navigate through their phones in a single day? This can be likened to erecting a billboard in a strategic location. Each time people pass by the billboard, they will see the brands advertised on the billboard.
The icon of your app works that same way. You can't get that from a website because it does not reside on mobile devices.
4. Users spend more time on apps
According to a reliable report, mobile device users spend about 86 percent of the time they spend on the device on apps and the remaining on the browser. Judging by this report, your app will likely convert more users than websites.
5. Push Notification
You can send a message to all the users of your app through push notification and all of them will see it immediately. This means that you can use the feature to advertise new products and new promotional offers. You can also use it to conduct a survey and you will get your feedback soon. This is not possible with a website.
6. Apps offer a better personification
Mobile apps offer a better personification than websites and users like personification. Mobile apps have the ability to profile users and filter information to them. This is not possible with websites. For instance, the app of an online store can display the prices of its products in the currency that corresponds to the present location of the user.
This means that if you check the prices of the products from the app while in London, the prices will be displayed in pounds but if you launch the same app while in Canada, the prices will be displayed in Canadian dollars.
Having discussed the major advantages an app has over a website, it is also important to offer a few tips on how to hire a reliable app developer because they are many of them available but the quality of their services varies as well as their charges. However, paying higher does not guarantee better service. So you need to apply the tips below.
How To Hire A Great iOS App Developer
You can start by asking for the reference. You can ask friends and colleagues for the name and contact of a great app developer if they know any. Even you can also support that with an online search for app developers. Also, you may eventually end up with a long list. You will have to narrow the list down to about 4 or 5 app developers.
Ensure you meet all of them
You must meet every app developer on your final list before hiring any of them. This is very important if you must get the best deal. Even if you find the terms of service of a particular developer very interesting, you must meet the others discretely before you make your selection.
Don't base your choice on only lower cost
It is natural for the pendulum of your decision to swing towards the developer with the lowest charges but you should also consider other factors too. Basing your choice on only lower cost could put you in the hands of inexperienced app developers.
You must consider the experience of your potential iOS app developer. It is important to find out how long they have been developing apps and it is even more important to ask for their portfolio. This will help you assess the level of their expertise, innovation, and creativity. You will also be able to find out if they can handle your app or not.
Ask about turnaround time
You may also need to find out their turnaround time. This is very important as you need your app to start running as quickly as possible. However, there is a little twist here. It is not uncommon for app developers to offer a timeframe that they can't beat. At least they would have clinched the contract already.
To prevent your potential app developers from using the gimmick, you will let them know that once they don't meet the deadline, a certain percentage of their fees will be deducted. Once you make this stipulation, they will be more honest with their turnaround time.
After everything, you can now consider their charges. You can now consider the developer with the lowest charges as long as you are sure that he can handle your job and his turnaround time is okay for you.
Read Also: