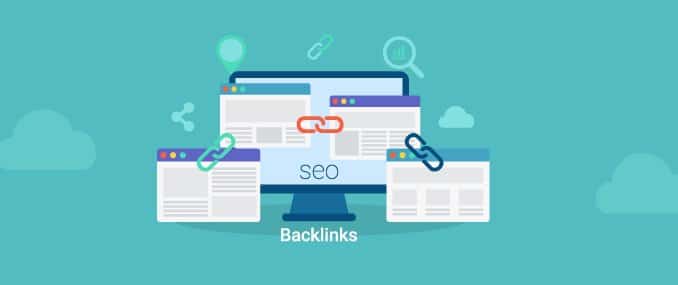 A website might be good on its own but not as good as when it gets a mention by another site. In Search Engine Optimization, these" mentions" play a substantial role in determining the ranking of a website.
Just as one Facebook page tagging or mentioning another one on its page has an added worth, backlinks to work similarly. When a website mentions another website on its platform, it is called backlinking. By mention, we mean giving a hyperlink in the content. Therefore, every 'external' link that a website gets is termed as a backlink. Backlinks are also commonly known as inbound or incoming links.
If you have ever worked on SEO or written content for a website, you must have been asked to mention a link in the content. That is a backlink. Search Engine Optimization specialists know how valuable each and every backlink is for a website.
How do Backlinks help in SEO?
When a website mentions or quotes another site, it means that the former is has entrusted the latter for it. Obviously, getting a backlink from websites is not a piece of cake. A website will only give another one a backlink if it deems it worthy enough. So, when the audience or the viewers see a link to another site, they would most likely click on it based on the trustworthiness of the site they are viewing in the first place.
Traffic generation:
One of the reasons why people push so much for getting a backlink from a popular website is the traffic generation. When a website is featured in the content of another website, whoever reads that content is likely to click on these links and visit the site in short. It works just like when you are reading an article, and a portion of the content is hyperlinked, and if you want to know more about that particular portion, you will tend to click it open.
This means that the traffic of the website that gives your website a backlink stand a chance to be directed to yours through that backlink. This works in your favor in two ways (a) more people will get to know about your website and the chances of them becoming your viewers' increase (b) will improve your website's ranking.
The higher the number, the greater the value:
Numbers matter. As the number of sites backlinking a site increase, the value of that particular website also increases. Google credits the websites more that have a good amount of backlinks to their name. But not every backlink is counted as one. Given the level of intelligence, the search engine guru has, spammy backlinks are immediately recognized and flagged. Therefore, it is important to use services like Backlinkcontrol to track the backlinks and remove the links that are no longer useful.
Many websites, especially the news-based ones, go for buying backlinks. While buying backlinks is not frowned upon (as it has emerged as one of the easiest ways for getting backlinks for novice websites), having a spammy backlink surely is. One has to be very careful where they are buying their backlinks from.
There are several websites selling backlinks in bulk. Be careful and do not trust ever site that you encounter. A few have built a good reputation in the SEO scene (Healthy Links for instance), you can always go for any of those.
Reciprocation is also an excellent way to go about it:
The term reciprocal link is one of the most frequently used terms from the last couple of years. Many sites ask you to pay in one form or another to get a backlink from them. If one can't pay due to the resources constraint, there is always an option to give a backlink instead.
This does not only sound beneficial for the short-term. It can work in your favor in the long run as well. Now that we have established that a reciprocal link is when both the sites cite each other on their website, it is safe for us to assume that the two trust each other. This means that the two sites have built a relationship of trust with each other. They can help each other out in the future as well.
In the digital community, contacts matter as much as they do in the real world. One can benefit a lot from them, and therefore one should not miss out on any opportunity to build a contact.
In a nutshell, backlinks are a win-win whether it is about improving a website's ranking in the SERP or building contacts in the digital community. Buy backlinks if you have to because SEO is getting competitive with every single day. You have got to do as much as it takes to make your website stand out.
Happy backlinking!
Read Also: