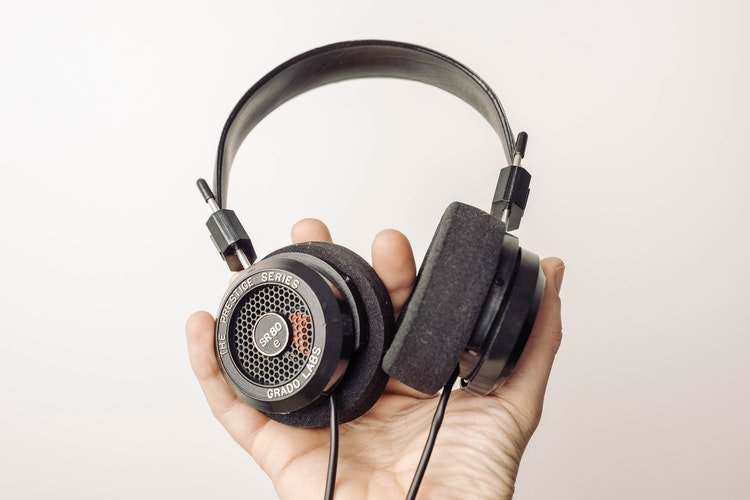 We all want to hear sounds as much as we want to see whatever is happening around us. On top of the fact that we want to listen, we desire quality sounds that will not impact negatively on our eardrums. Neither do people desire bad quality audio that will ruin their moods? These days, headphones have become increasingly popular as people use them to listen to music and perform jobs such as transcribing audio or as phoneticians. Consequently, headphones manufacturers have continued to up their game in order to produce the best headphones.
The competition between manufacturers has been on sound quality, the quality of the materials used to make the headphones, and how stylish the headphones have been designed. Of these, sound quality has been the center of attention and competition for headphone manufacturers. Owing to this, the key factors that have informed the development of the best buy headphones have been noise cancellation, noise isolation, and frequency response. This article will look at the best headphones in 2018. Also, the article will review 10 of the best headphones for every budget this year. We shall detail all the features we know you are looking for so that we make it easy for you to make a decision as you shop for headphones.
Top 10 Best Headphones in 2018:
[supsystic-tables id=11]
1. Sony WH – 1000XM2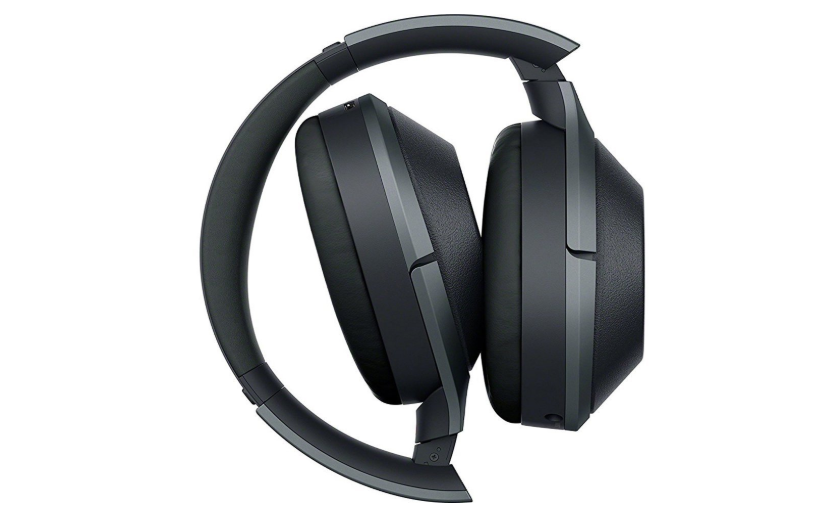 The Sony WH – 1000XM2 is a superior feature-packed headphone. These headphones are an improvement to the Sony MDR-1000X, which was one of the best noise canceling headphones at the time of its release. In the new Sony WH – 1000XM2 the manufacturer made it much better by improving the finish and reducing the number of buttons for enhanced simplicity.  It was released into the market in August 2017 and has continued to remain popular to date.
Sony has improved the noise cancellation feature on these headphones in several ways.
First, the manufacturer has introduced atmospheric pressure optimizing. This feature means that the sound experience during flights will be much better. It is this exclusive feature that makes the Sony WH-1000XM2 unique among its rivals. The other features are the equalizer, ambient sound control, sound position control and surround. The most exciting and interesting feature on these headphones is the ease with which you muffle music when you want to pay attention to your environment. You simply place your hand on the right ear cup and the music pauses. Once you are done, you remove your hand and the music goes back on with the same settings as before.  All these features can be modified comfortably through the Headphones Connect app provided by Sony.
Sound remains similar to that of the Sony WH-1000X. The battery life is impressive despite the fact the user has no autonomy to replace to replace it. A user can now enjoy 30 hours of wireless use with the noise cancellation feature being active. If you are using a wired connection, your battery will last 40 hours even with noise cancellation on. Sony has included a Quick Charge feature that makes it possible to have a charge that will last 70 minutes after the battery has been charged or only 10 minutes. Charging is still on the Micro-USB.
The headband is made of better quality materials. This means that your headphones won't easily have the ugly look of a cracked headband. Touch controls are used which makes the headphones have the modern touch. The controls can be found on the right ear cup.
Pros
Quality sound
Noise cancellation
Long battery life
Cons
Many features mean that your experience will be extremely exciting. For the curious users, you will remain intrigued at just how much control you have over your headphones with varied features. You get to remain impressed for extended periods thanks to the amazing battery life.
2. Bose QuietComfort 35 II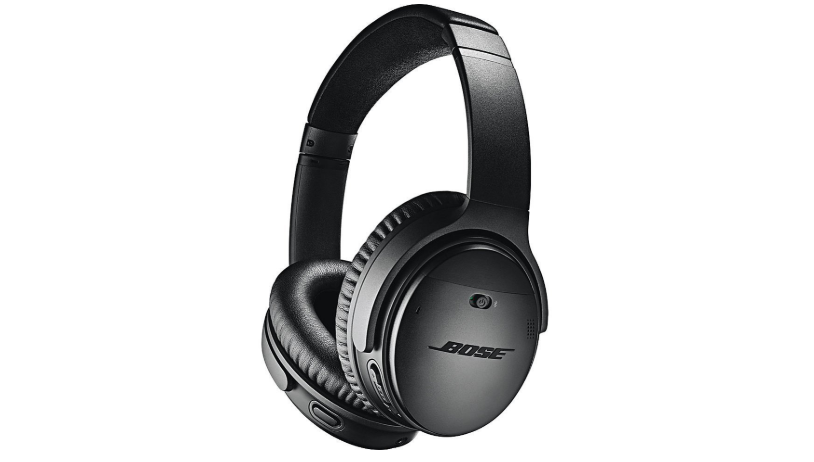 The Bose QuietComfort was released in September 2017. These headphones are one of the best noise canceling headphones. They boast a super lightweight making them very comfortable when worn. Being the first to incorporate Google Assistant in its features, the Bose QuietComfort 35 II can be said to be leading in terms of technology integration. To make use of the Google Assistant, you will find an "Action" button located on the left ear cup. This button will help connect to Google Assistant without touching your phone.
If you prefer not to use the "Action" button, you can use the Bose Connect app from where you can also modify other settings such as noise canceling. The app thus gives you the option to assign the Action button noise-canceling functionality. On wireless mode and active noise-cancellation, the Bose QuietComfort 35 II headphones' battery will last up to 20 hours. You also get to continue enjoying your music even after the battery has run out- thanks to passive mode. However, the passive mode will not have the full features and you will only experience basic sound quality.
The QC35 II may not have the best sound but it certainly ranks among the best. It produces pleasant and smooth sounds which are well balanced.
Pros
Google Assistant incorporated
Active noise-canceling ability
Extreme comfortable design
Cons
Integrating Google Assistant places the Bose QuietComfort 35 II a notch higher above the rest in terms of innovation. You still enjoy awesome sound quality characteristic of Bose headphones. With a great design, you are guaranteed of pure comfort when using these headphones.
3. Sennheiser Momentum 2.0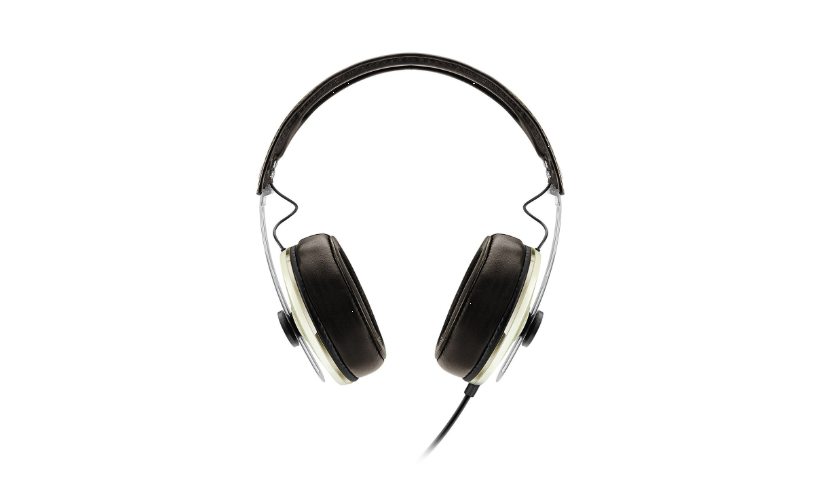 For those who are looking for quality combined with class, the Sennheiser Momentum 2.0 is the best buy headphones. Compared to its predecessors, the Momentum 2.0 has all the design aspects tweaked to give the user a whole new level of comfort. The manufacturer made wider ear-cups to prevent the cups from pinching associated with smaller ear cups.
The Sennheiser Momentum 2.0 comes in two versions- one designed for Apple iOS devices or Android devices. The difference between the two versions is the cable.
When it comes to sound, these headphones will give you pure and refined audio. Feed it with any type of music and you will be amazed at how pleasant the music will sound. You will experience an enhanced bass impact and excellent fleshed out voices that feel natural and clear. Overall, the sound from the Momentum 2.0 is rich and warm making them one of the best headphones under $1000.
Pro
Large and soft ear-cups for enhanced comfort
Excellent and refined sound
Inline microphone for use with cellphones
Cons
Pricey
Only Android or Apple cable is included in shipping; instead of both
For those who are looking for a great sound together with pure comfort, the Sennheiser Momentum 2.0 are the headphones for you. Although they are a little pricier, you will enjoy a premium design and sound experience. Color options for these headphones are ivory and black.
4. Bose SoundSport Wireless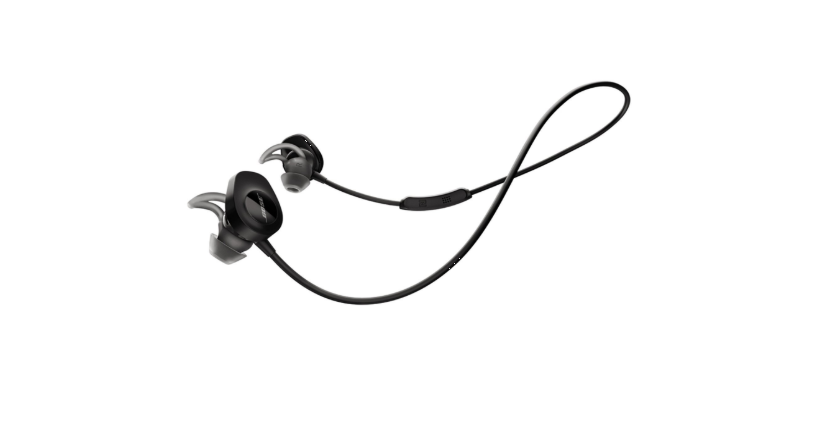 Nowadays, people are going for sleek gadgets that are not only less bulky, but very stylish. These are the kind of people for whom the Bose SoundSport Wireless headphones were made for. Being the first Bluetooth sports headphone by Bose, the manufacturer has done an excellent piece of work to these wireless headphones. They are the best in-ear headphones on the market today.
The Bose SoundSport Wireless is full of comfort. They boast an open design whereby the headphone's earbuds do not seal the ear canal completely. Unlike in noise-isolating earphones, these particular headphones' buds fit loosely inside the ear and you don't have to worry about them falling off the ear. They are designed in such a way that they will always remain in place. Using different StayHear+ eartips that come in large, medium and small sizes, different people with different ear sizes are well taken care of.
Being sports headphones, the cord ought to be designed in such way that it won't flop about. Some manufacturers achieve this by giving one the ability to adjust the cord length. Bose, however, included a clip to enable the headphones user to hook the cord at the top of a shirt. Also, being an in-ear headphone, sweat becomes a concern. Bose ensured that these headphones will be both water and sweat resistant. An inline microphone and remote has been incorporated to enable you to make and receive calls, adjust the volume and skip songs. The manufacturer says that the Bluetooth connection is highly reliable.
When it comes to sound, the Bose SoundSport Wireless has plenty of bass. You also get to experience natural and warm midrange sounds. The open design leaks in a little bit of ambient sound but it makes you pay attention to sounds in your environment. The overall sound quality is great for Bluetooth headphones. There is a great sense of optimization for outdoor use.
A battery life of 6 hours isn't very impressive. But given the size of the headphones, we can let it pass and choose to embrace the other good things about the SoundSport Wireless.
Pros
Comfortable in-ear headphones with sweat resistance capability
Great sound
Automatic-off feature to extend battery life
Cons
Protruding earpieces
A lower battery life
For the lovers of sport and other outdoor activities, the Bose SoundSport Wireless are the best in-ear headphones you will love out there. I doubt any of your outdoor activities will last you more than 6 hours and so you won't have to worry about the battery life.
5. Oppo PM-3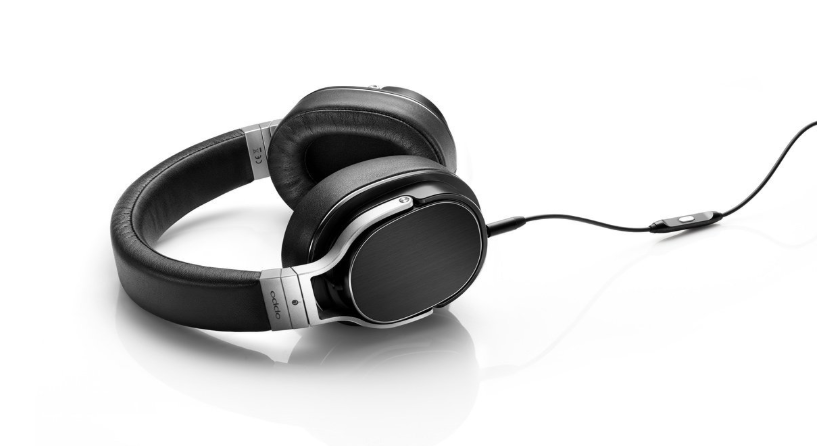 We all know Oppo as the leading manufacturers of Blu-ray players as well as high-end DVD players. Oppo has now ventured into making headphones. And we can say that they have begun by setting the bar quite high already. The Oppo PM-3 are planar magnetic headphone. Unlike many other planar magnetic headphones, the Oppo PM-3 has a closed back and it claims its space as one among few planar magnetic headphones that have been for use with mobile devices.
Unlike dynamic headphones, planar magnetic headphones utilize planar magnetic drivers. It is these drivers that make planar magnetic headphones, like the Oppo PM-3, have the capacity to resist any kind of audio and electronic distortion. Additionally, such headphones have very fast response times. Owing to this, the headphone user will experience little or no transient sound at all as the music source ceases to send high frequencies as well as the low ones.
Consequently, the Oppo PM-3 becomes one of the best buy headphones under $1000 with an absolutely even and precise sound. Oppo included a closed back which, in essence, prevents audio leakage that is usually unpleasant to people in your environment.
It is designed to feel comfortable but it lacks the wow effect. The design is not unique. At 320 grams, the headphones can be a tad heavy for those looking for super-light headphones. It has three meters long cable with a 3.5mm plug.
Feed good quality music to Oppo PM-3 and it will give you even better quality. You will experience detailed and refined sounds. However, if you play crap recordings, it will amplify the crap to undesirable levels.
Pros
Great design
Impressive noise isolation
Amazing sound quality
Cons
Does not refine poor quality music
Despite its inability to refine poor recordings, the Oppo PM-3 has good sound quality. Therefore, your music listening experience will depend on what you choose to play. The design is comfortable and the planar magnetic technology makes them truly unique. At their price point, you have the best deal.
6.
Philips Fidelio X2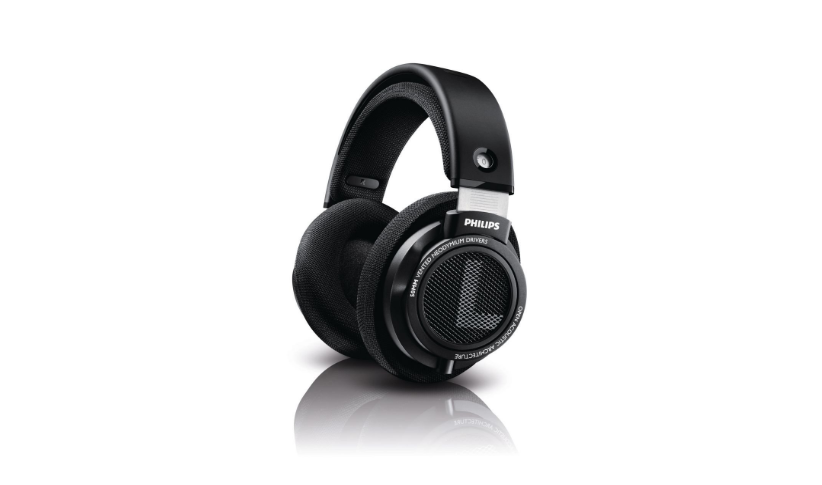 These headphones stand out in nearly all aspects. Everything from the build quality to sound quality, you will get value for every cent you invest in these best buy headphones.
Out of the box, the Philips Fidelio X2 come out big. The premium build quality is what will catch your attention first. Quality materials were well crafted onto these headphones. You will, therefore, appreciate the slightly higher weight that does not come in the way of comfort. Their comfort is enhanced by soft ear pads that have been placed on top of an airy hammock.
The headphones have an impressive audio signature. Both bass and treble are well balanced. Some people will perceive an increased pronunciation of the treble compared to the bass but this makes sounds more detailed than they would otherwise be. Bass comes out powerfully besides being tight and very precise. All type of audio is well refined which is very impressive given the inability of some headphones to improve bad quality audio.
Not everything on the Philips Fidelio X2 is perfect. Noise-isolation isn't well taken care of and you can't have a satisfying music in noisy environments. There is also audio leakage which means the person sitting next to you will listen to whatever is playing on the headphones.
Pros
High value for money
Premium design
Awesome sound
Cons
Lacks variety in features
These headphones match and can, in some cases, exceed the build quality of pricier headphones. The only place they lag their superiors is on the sound quality. Overall, the Philips Fidelio X2 headphones are worth every cent spent on them.
7. Sennheiser HD 800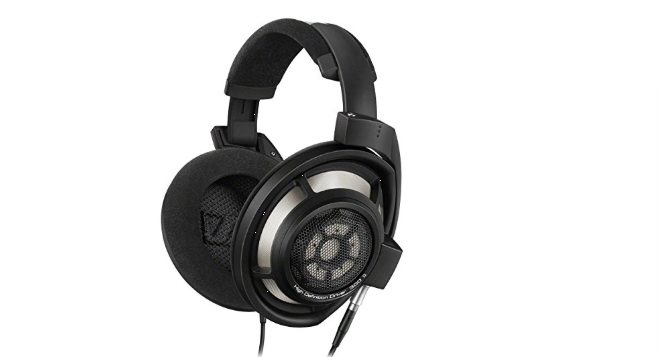 Audiophiles across the globe have praised these headphones time and again. And they are not wrong. The Sennheiser HD 800 beats all the rest with their unrivaled sound quality to become one of the best if not the best headphones there is today. However, one will have to cough slightly below 1600 for these gems. You also need to couple them with more audio devices to get the best of them- but it will be worth it!
Part of the success of these headphones is the inclusion of a new design of the headphone drivers. The construction also features high-performance polymers that contribute to the headphone's light weight of 330g. From the rims surrounding the ear pads to the arms connecting the ear cups, plastic is used.  Nearly all the parts of the Sennheiser HD 800 have been designed to counter resonance and none of that compromises on the comfort. The design is quite traditional with a grille to protect the open back of the headphones.
Sound clarity is on a whole new level. The sonic engineers must have been at the top of their game. Bass response is excellent and the base extension is extremely on point. Given the open back design, you would imagine that the sound would leak or noise-cancellation would be affected. This is not the case. The Sennheiser HD 800 is in no way affected by the open back. Consider the sophistication of the sound of an orchestra. Unlike other headphones, the Sennheiser HD 800 will bring out the glory amidst the sound complexity involved. No words can best describe the kind of quality sound produced by these headphones probably because there hasn't been anything like these headphones before.
Pros
Unrivaled sound
Balanced features
Detailed audio
Comfortable
Cons
If you want to breathe more life to your music or other audio, consider the Sennheiser HD 800. You will be amazed and surprised at how much technology can transform the sound. Yes, the headphones are expensive but the kind of quality audio and comfort you would be missing cannot possibly be found elsewhere.
8. Bowers and Wilkins P9 Signature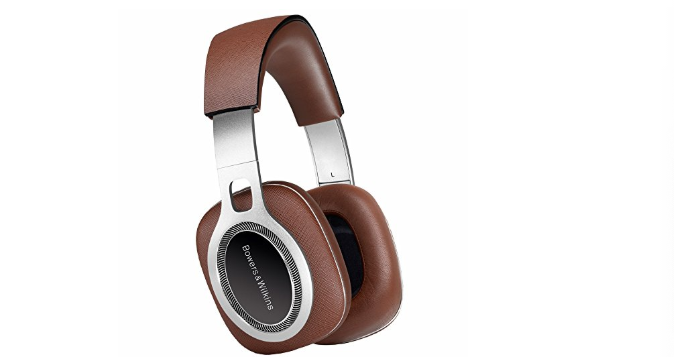 Talk of tight and refined sound that brings out a peerless level of detail. You are definitely thinking of the Bowers and Wilkins P9 Signature. These are one of the best headphones under 1000. They do not have many features but this doesn't prevent them from defending their price tag. The B&W P9 Signature headphones will deliver quality on both sound, style, and comfort.
In the design, much is aimed at achieving top-notch sound quality. It is sound that justifiably compensates for lack of noise-canceling and wireless connectivity features. However, these headphones have the modern inline remote feature that enables you to control music. But there is an option to deactivate the remote feature by way of switching out a detachable cable so that signal noise is minimized.
When it comes to performance will offer you refined sound across the frequency spectrum. The sound is one of a kind. Noisy music will be smoothened into pleasant detail. It would be correct to say that the B&W P9 Signature headphones are dedicated to remaining accurate when it comes to detailing audio fed to it. However, poorly recorded music won't receive much of help from these headphones. Therefore if you wish to get the best out of the B&W P9 Signature, let your playlist have quality music.
Pros
Comfortable even on extended use
Detailed sound
Clear sound on all frequencies
Cons
Few features
Expensive
Bulky
Details make things clearer they would have otherwise been. This is the kind of sound you are going to experience with the B&W P9 Signature; smooth and clear. Also, you will not have bloated features which, at times, do not make sense to non-audiophiles.
9. Sennheiser HD 4.50 BTNC Wireless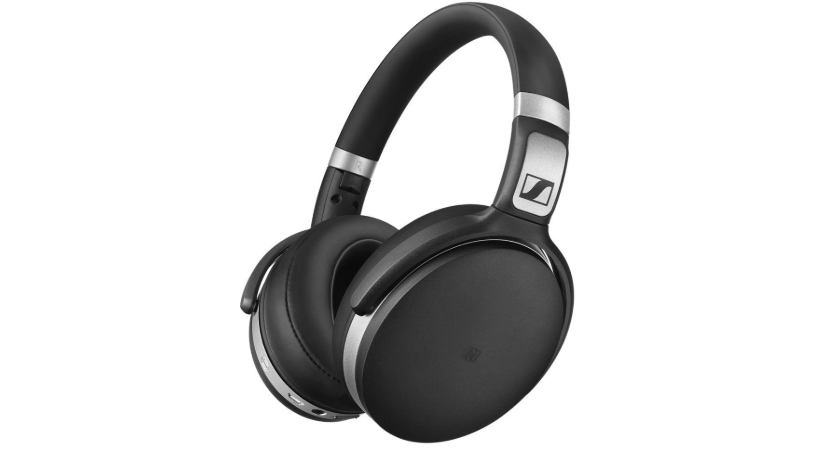 Most noise-cancelling headphones are expensive. This is what makes the Sennheiser HD 4.50 BTNC Wireless one of the best cheap headphones with a noise-cancellation feature and a price of $169. Some may perceive this price as one that is still on the upper side. However, it is cheap if you compare it with the cost of similar models by Bose and Sony.
The headphones have a matte-black finish that gives them a premium look despite the price tag. The build is full of plastic materials and other cheap components. Synthetic leather is used to cover the memory foam on the ear pads. The storage is also not as fancy but it, nevertheless, serves the purpose.  At 238 grams, they are light and comfortable. However, extended use will have you adjusting them randomly to give the ears some space to breathe.
The performance of the Sennheiser HD 4.50 BTNC Wireless is smooth. Bluetooth connectivity is reliable and noise-cancellation is effective but not incredible like in more expensive models. Near Field Communication (NFC) is available too and it is possible to pair the headphones with devices with the same feature.
Sound quality is very remarkable given the price. Midrange sounds are not only natural but they also sound warm. Treble is well pronounced and the bass performance is one with great definition. However, neither openness nor clarity is satisfactory. The Sennheiser HD 4.50 BTNC Wireless performs very well when used as a headset. It also features a side-tone whereby you can listen to your voice inside the headphone as you converse- a feature only found in pricier headphones.
Battery life is rated to a maximum of 19 hours on wireless and active noise-cancellation. On a wired connection, the battery life extends to 25 hours.
Pros
Noise-cancelling
Decent battery life
Cons
Sennheiser HD 4.50 BTNC Wireless has features found in headphones that cost twice its own price and yet there is no significant difference in the sound quality. Therefore, the Sennheiser HD 4.50 BTNC Wireless offers high quality for less money.
10. AKG Y50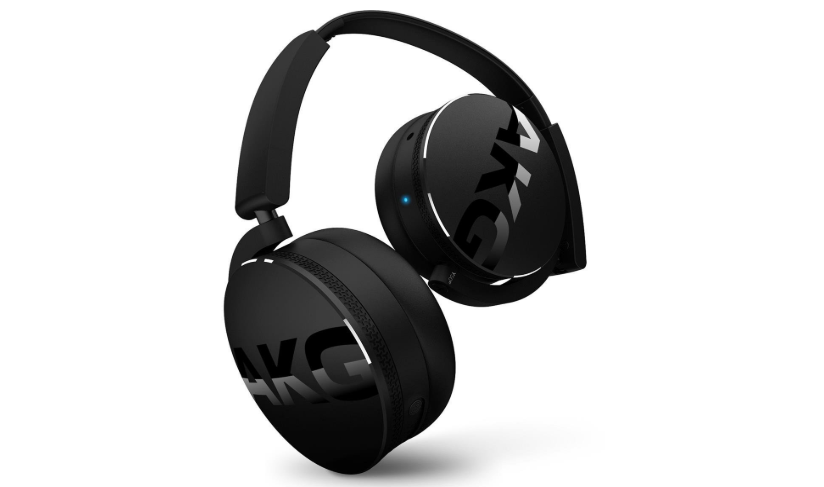 This is another one of the best cheap headphones available this year.  First, off the box, you will notice the bold design. Play some music and you will find that they energize your playlist like nothing ever could. You will experience increased bass levels that won't hurt your ears. At 94.99, you will be buying more quality than you would be paying for. The AKG Y50 headphones are one of the best headphones under 100.
The AKG Y50's design is that of stylish over-ear headphones with universal portability. The manufacturers have continued to invest in larger ear-pieces that appear louder than the ones they have made before- like the AKG K451. The back of the ear-cups is made from aluminum with a glossy finish. The headphones come black, blue, teal, yellow and red colors and so it will be easy for the color-conscious buyers to make a choice. The headband has been designed in such a way as to keep the headphones closer to your head for more comfort and, consequently, good isolation. The ear-cups are held in place by sophisticated looking arms and someone will have a hard time believing they cost less than 100. The ear-pads have a synthetic leather finish that feels comfortable. Also, the ear-cups pivot in two directions making it possible for the headphones to fit perfectly on any head size.
The AKG Y50 have a similar sound to that of the Beats Solo 2. The sound of the AKG Y50 isn't accurate but AKG has given them some good bass which is what most people want. The bass is tight with a bit of a punch and doesn't affect the balance in the tone of the music being played. You will experience smooth treble with some level of detail. Also, the treble has good articulation. Compared to AKG's older headphones especially the AKG K451, the AKG Y50 soundstage is different in such a way that the music feels a little bit far from the ears.
Pros
Good isolation
Bold design
Fun sound
Cons
If you desire cheap headphones with good bass coupled with stylish design, then the AKG Y50 headphones are for you. They are well designed to isolate noise and are also very comfortable.
Bottom Line
We continue to witness cutthroat competition from headphone manufacturers. Year after year, we are spoilt for choice with better-designed headphones that are stylish in all manner of sense. We now have headphones with improved performance in all aspects. Who could have imagined that we would ever have headphones that give us more than 30 hours of wireless experience? Sound quality keeps on being enhanced and the comfort has so far been on a whole new level. It is now possible to use headphones to use headphones for long hours without your ears feeling pinched or nagged.
Quality headphones are available on nearly all budgets. Sennheiser stands tall above the rest with a widely praised Sennheiser HD 800 that shines in all aspects but wins in sound quality. However, the price is on the roof. Bose and Sony are keeping up with the competition. They are producing winning designs. Of particular interest is the new entrant in the headphones industry- Oppo. Their Oppo PM-3 is such a breathtaking piece. We shall continue to keep tabs on all the manufacturers and see how they keep up with the competition.