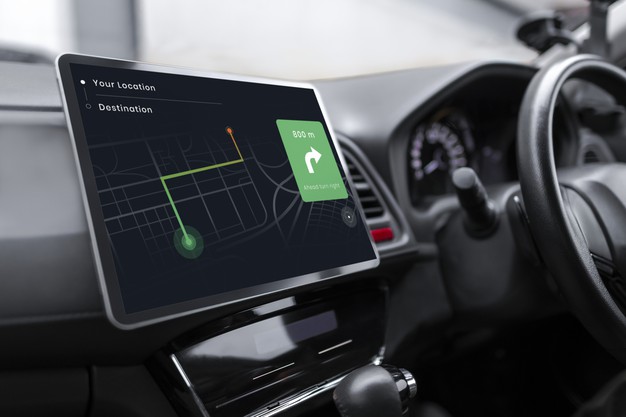 When you calculate a journey by distance, you learn how far a point of interest is in miles or kilometers.
However, measuring the distance alone won't tell you how long it will take you to get to a location. A point of interest that's nearby might take a long time to reach because of traffic, transport networks, or other factors. This is where mapping tools come in.
Drive time calculating apps and websites use road networks, the specified time of departure, and the chosen mode of transport to calculate drive time. As a result, you get a pretty accurate estimate of how long it will take you to reach a location.
Let's take a look at some of the best mapping tools for estimating drive time: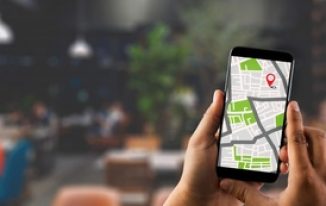 Maptive:
Maptive is mapping software that includes the ability to create a driving radius map. This map allows you to plot your destination as well as any stops you plan to make along the way. It will then provide an approximate drive time and provide turn-by-turn navigation.
Additionally, this tool will offer you the most efficient route to get where you need to go. Maptive is cloud-based and mobile-friendly. This means you can access it on any device from anywhere with an internet connection.
Waze:
This mobile app offers real-time community-based traffic updates for optimal navigation and drives time efficiency. When you first enter your starting location and destination, Waze will provide you with an estimated drive time.
However, the app will adjust this time as your drive and circumstances, such as traffic, or construction, change. Waze also offers accident alerts, police presence warnings, speed trap warnings, and points of interest along the route, such as cheap fuel.
Google Maps:
Google Maps is optimized for mobile and is cloud-based so that you can access it from anywhere. This mapping tool provides different route options to the user.
Each option comes with an approximate drive time. It's up to the user to decide which route they want to take. Once a person has selected their route, Google Maps will provide them with turn-by-turn navigation to get to their destination. Additionally, this tool will update a user's drive time as circumstances, such as traffic, arise.
Apple Maps:
Working with Siri for voice-command input and advice, Apple Maps offers turn-by-turn directions, proactive suggestions such as choosing the right lane, and a list of roadside attractions that may interest the driver.
Furthermore, it automatically records when you've parked your car. Drive time is calculated when the user enters their starting location and destination, and this time is adjusted as necessary based on changing circumstances.
Additionally, Apple Maps interacts with other apps on a user's phone, so for instance, you can make a dinner reservation through Open Table at a restaurant along your route.
CoPilot GPS:
As an offline navigation app, CoPilot GPS is best suited for situations where the internet isn't available. You need to connect to the internet at least once to download the maps, but once that's done, you can get drive time, turn-by-turn navigation, and plan new routes.
This app also features a rerouting tool, so you don't have to worry about accidentally missing an exit. However, because it's not connected to the internet, it can't update drive time when circumstances like a car accident cause traffic to slow down.
inRoute Route Planner:
An ideal choice for planning a multi-stop route, inRoute offers turn by turn navigation and drive time estimation.
However, what makes this tool unique is that you can adjust when and where you drive based on extra information taken from live-updated weather condition charts and the curviness and elevation of various parts of the route.
For instance, if you're driving an RV, you can alter your route, so you don't encounter any steep curves or high elevations.
Conclusion:
An essential part of route planning is knowing how much time it will take you to get where you need to go. However, circumstances like traffic patterns and weather conditions can change unexpectedly. Therefore, the drive time your mapping tool offers is only an estimate.
Fortunately, many tools will adjust your drive time based on this information. This will allow you to let any interested parties know if you're going to arrive later or earlier than expected. It is, therefore, a handy tool.
Read Also: