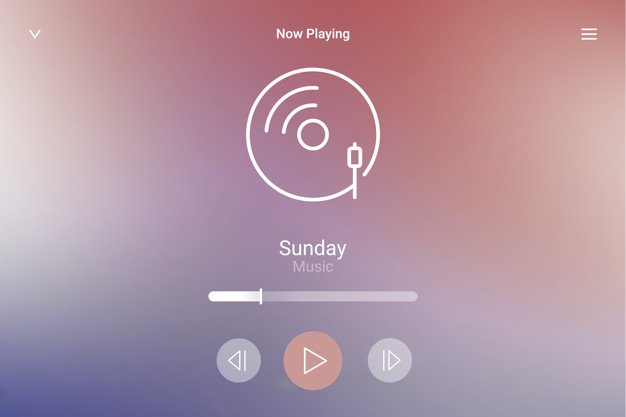 You can use your Smartphone as a productive tool in several ways. An excellent way is using your Android phone to listen to podcasts. It will help you to learn about several things from real-world circumstances to entertainment. The Play Store has a plethora of podcasts and this makes it hard to choose the best one. Here are the best podcast apps for Android that you need to use.
Top 10 Best Podcast Apps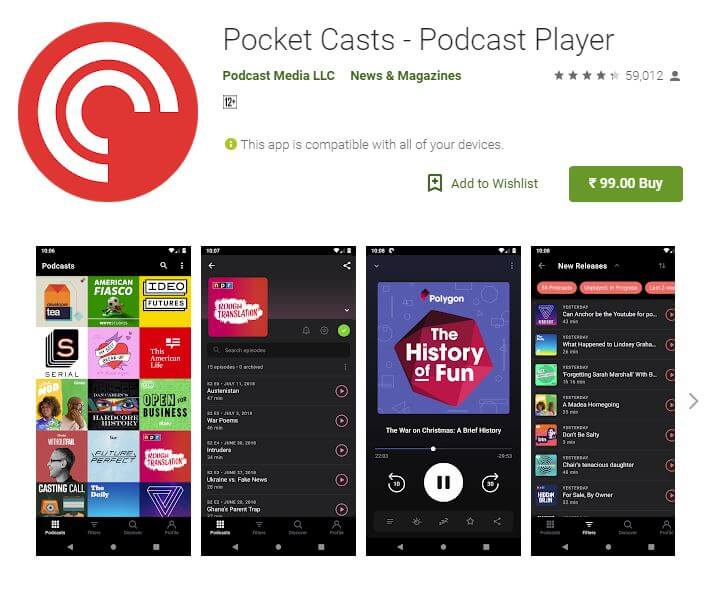 Pocket Casts has great features and a gorgeous interface making it one of the best podcasts Apps for Android. You will see a screen of featured podcasts once you open the app. The other helpful tabs include categories (comedy, arts, business, etc.), top-rated, trending, and network (Forbes, Relay FM, Radiotopia, etc.). All these tabs play a critical role in assisting pocket casts users. Pocket casts filters makes it quite easy to search for specific podcasts using the release date, playing stare, and episode type among other criteria. Once you get an excellent channel, you may download the podcast or set them for auto-downloading after the release of a new podcast.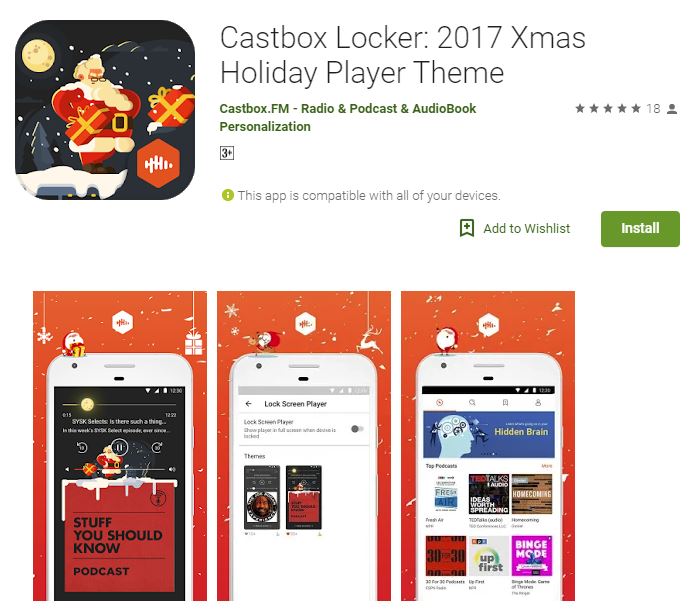 CastBox has an excellent rating of 4.7 and with more than 5 million downloads. It is one of the most popular Apps when it comes to listening to Android podcasts. It gives users access to more than one million channels with more than 50 million episodes that are free streamable in seventy different languages. You will get nearly all the features you expect to get in a modern-day podcast. CastBox has an easy to use interface with amazing playback controls. You can comment and also engage with other listeners from your now playing screen. It also has the cloud sync support so that you can continue with your listening sessions between devices.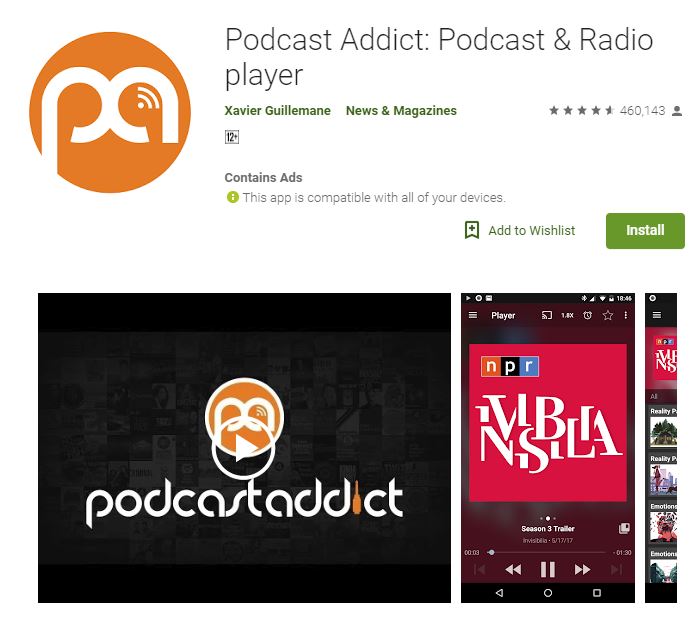 Podcast Addict is a free app that has nearly all the features that you will want to get on a good podcast App. It allows you to search from a long list of podcasts and add a live radio station in various languages like Spanish and English. You may also use an RSS feed to add one. In case you have an audiobook on your device, you can import it to this app and then play it from there directly. Therefore, you will listen to your audio files conveniently from one app. You can also import the OPML files in this software making it one of the best podcast Apps for Android. Some of the common categories include Discover, Browse Podcast Networks, and Podcast Suggestions. Podcast addict has the ability to download podcasts, manage playlists, and channel subscriptions.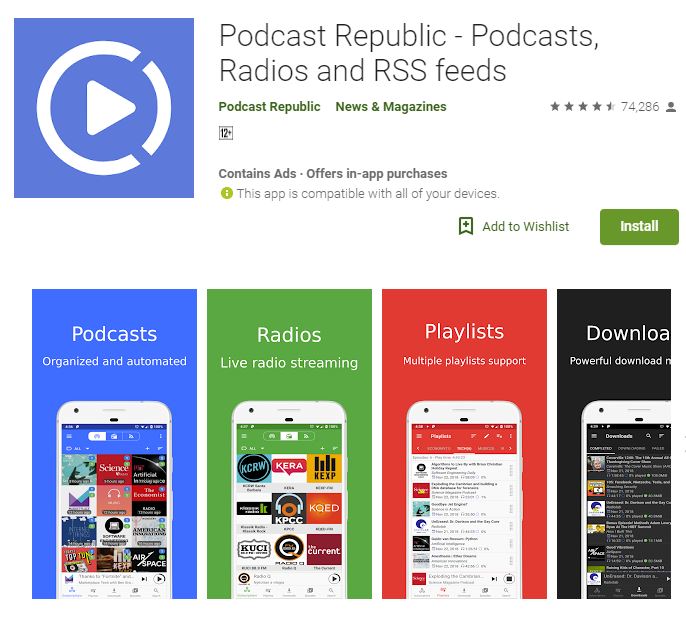 The Podcast Republic allows users to search for keywords on stations, episodes, and podcasts. You will occasionally see some few adverts but an in-app purchase allows you to occasionally remove them. The app allows play audio books, import OPML files, use RSS feeds to add podcasts and browse for top charts. It also has radio stations that you can either search for or add by URL. You can download episodes and arrange them in various playlists for offline listening. You can also back them up in the internal storage of your phone. The car mode feature is unique to podcast republic and makes it one of the best podcast Apps for Android.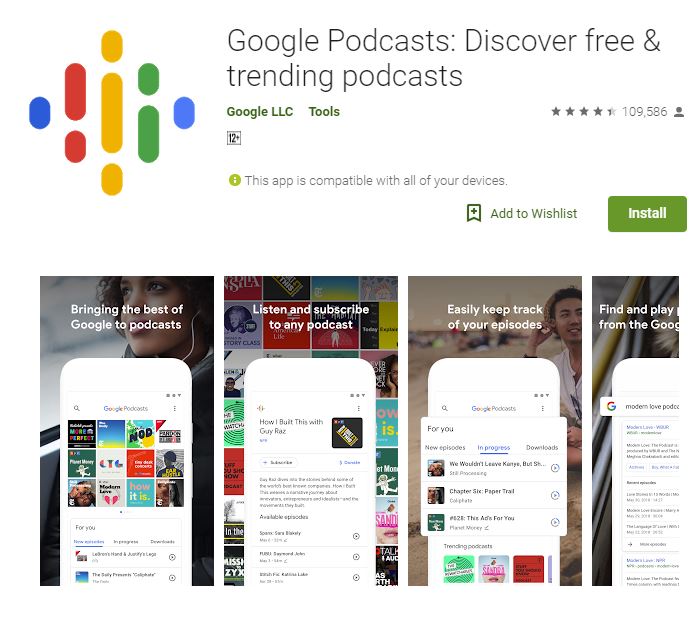 Google podcasts have a straight forward and minimalistic approach in the fledging podcast scene. However, it is not the most feature-rich podcast app on this list. It offers an all white and clutter-free material theme user interface. Google Podcasts only has the most necessary controls and this makes it rank among the best podcast Apps for Android. Its size is under 300kb and comes with several categories for a simple discovery. The app has a 'trim silence' option. Playback speed control, and a tiny player user interface that has standard buttons.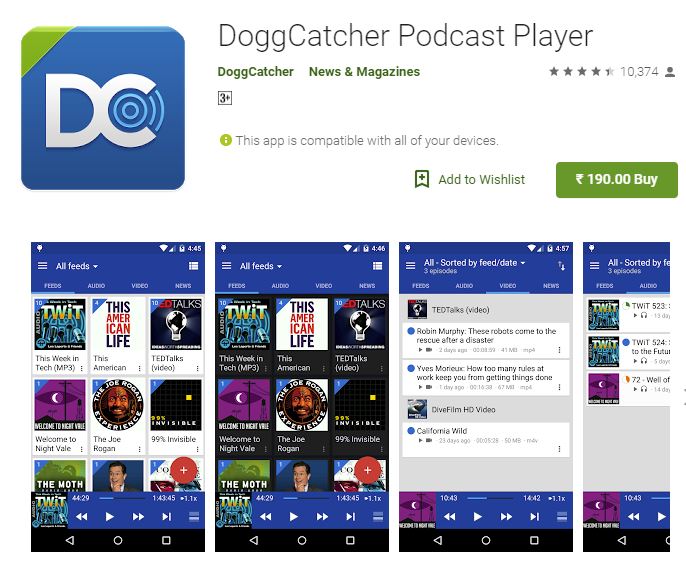 This Podcast App for Android devices is simple but efficient. The app will display some popular feeds on its homepage screen after installation. You can subscribe to the hamburger menu to get more from this app. It sorts the podcast channels as categories, networks, recommendations, and top. The app also has useful features such as the importation from OPML file, virtual feeds, and allowing for RSS feeds. You can use the headset to control the playback and define how each click works.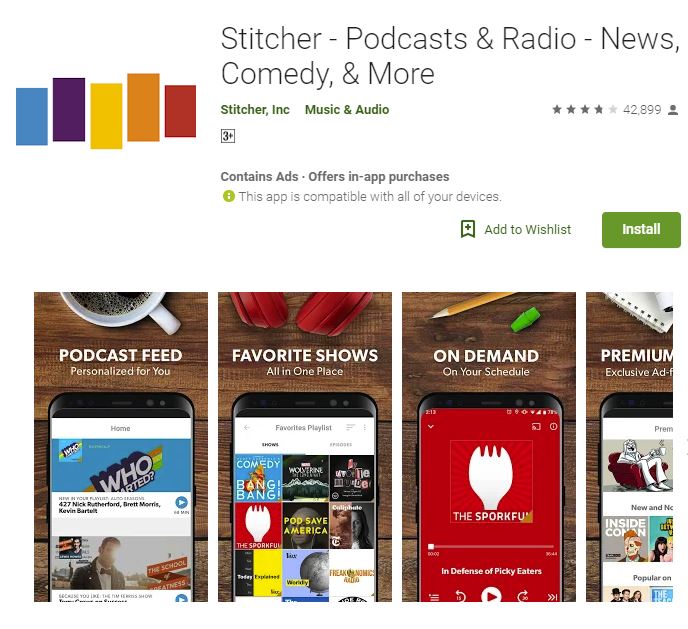 You have to sign up on Stitcher before you are able to use this application. The next step is to choose one from the list of sources and topics t be able to move forward. The App will display for you appropriate feeds accordingly. Users can add more topics later on as they wish. You can combine several stations or channels in the playlist to enjoy a continuous playback later on.  You can add any episode to the 'listen later' as you so wish. It has both the free and premium versions with a two-month free trial, monthly plan, and annual plan. Its features include the different Stitcher Original podcast series, some bonus episodes, and an ad-free experience.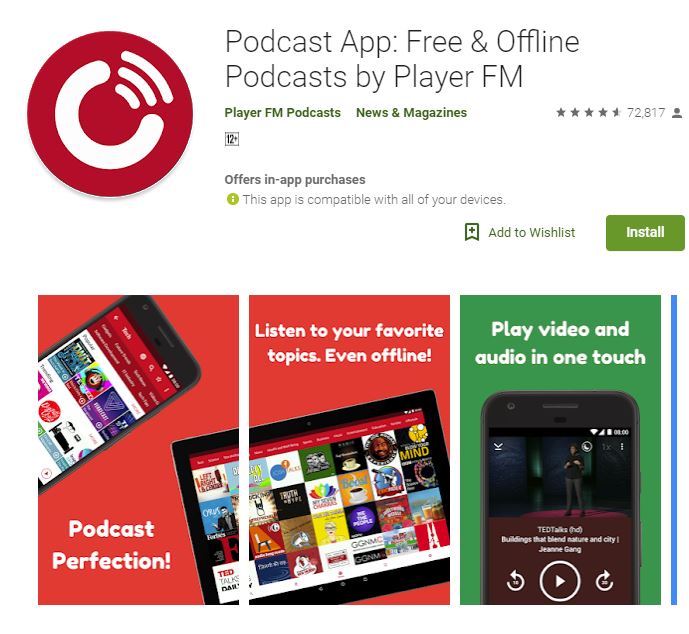 Player FM allows you to kick-start the podcast listening experience by choosing the topics you have interest in. In the meantime, you can choose a few as you wait for more to be modified later on. The podcasts are pre-set for auto-downloading but you can change the settings in the App. You can discover various podcasts depending on filters and topics like trending and popular. You can also mark it as 'play later' and add more by OPML files or RSS feed URLs.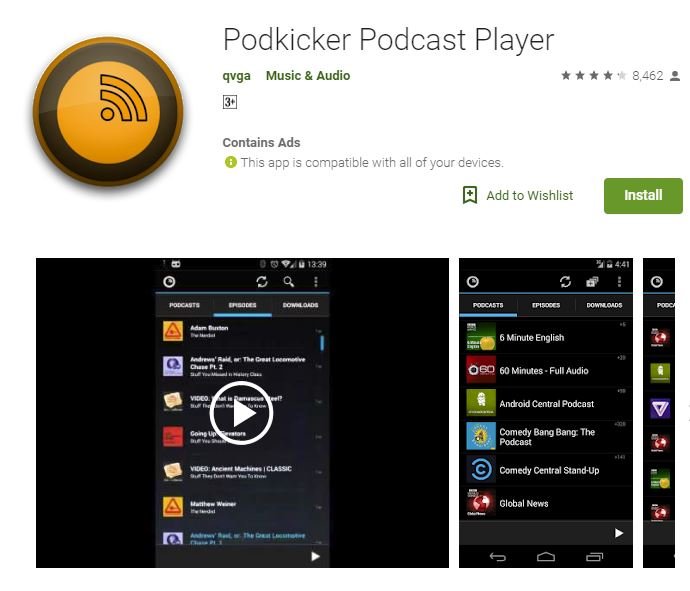 People who use a phone that has AMOLED like Podkicker the most. It has a dark theme that is good at saving the battery life of your phone making it one of the best podcast apps for Android. It allows you to search for any specific podcast and view channels that are similar to the subscriptions you make under the 'match' tab. The App has headset controls and allows users to download podcasts. You may back up the playlist to your OPML file for convenience purposes. Its unique features are the 'sleep timer' and 'set a time' that ranges from 15 minutes to 2 hours. It will help you whenever you are sleep listening to your podcasts.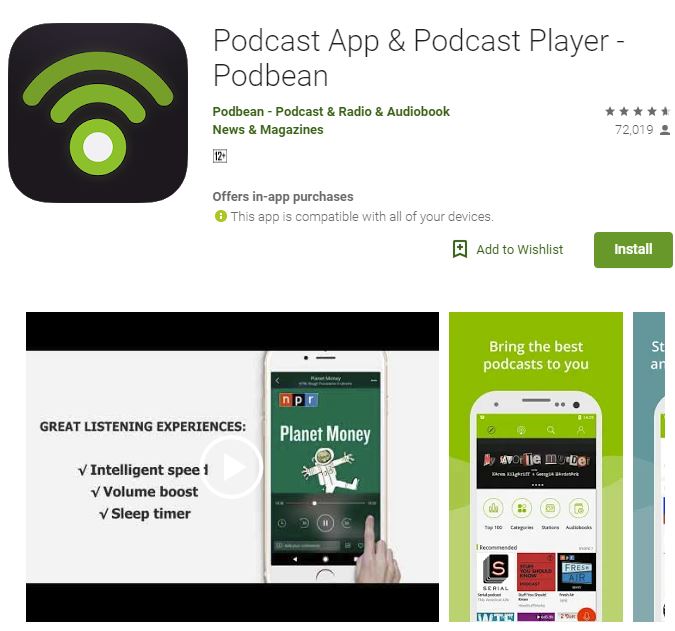 You also need to sign up before you can use Podbean. The main screen can deliver different podcasts basing on the top 100, audiobooks, and the recommended ones. You can search for any specific one in the application. The App also allows you to add a custom podcast using an OPML file or RSS feed URL. You can select download over Wi-Fi only or auto-download news episodes. Podbean allows users to upload podcasts. The free version limits the number of uploads but you can increase your functionality by upgrading to the premium version.
Read Also: