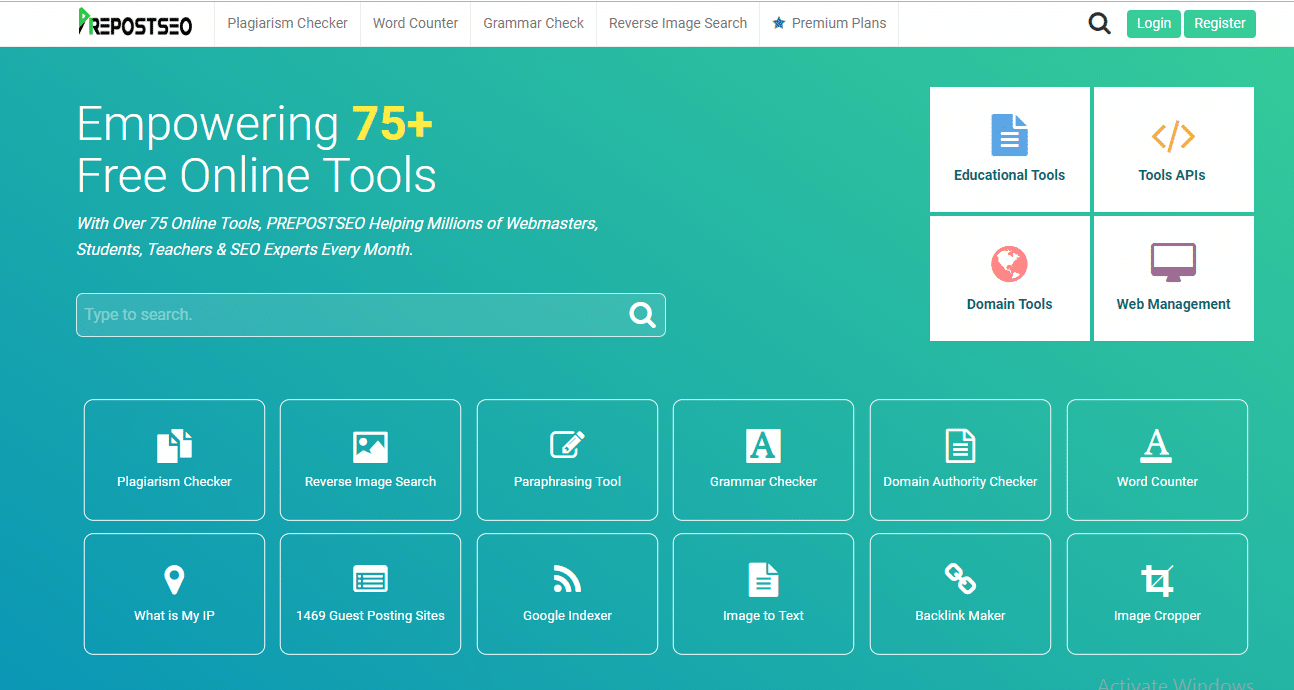 It is not that hard to write a piece of content if you do not have to check grammatical problems. Readers take no time in rejecting content if they figure out that there are grammatical problems with it. Grammatical problems are a question mark on the reliability of the content. Consider that you are reading a blog and figure out that there are several grammatical issues with it. What would be your first perception of the content? Most of us would think that the content has not been paraphrased by a professional writer. This can prevent people from reading the content. As a conclusive statement, it can be said that content should be proofread properly before people start reading it.
Importance of Grammar Check Tool for a Writer:
Manual proofreading is not enough:
Most people including students rely heavily on manual proofreading. This simply means that they briefly overview the written content and check if any mistakes have been made while writing or not. There are several kinds of grammatical mistakes committed while writing and even the smartest writers make them. The best way to deal with these issues is by identifying them before submission. To be honest, manual proofreading is not enough to identify and correct all errors that have been made while writing. The use of a Prepostseo grammar check tool saves the day for writers.
Top reasons to use a grammar checker:
If you are a professional writer, the targeted audience would rank you on the basis of several factors. One of them is the content quality in terms of grammar. When you talk about serious readers, they check each and every line while reading. There is a loss of interest when readers see that the content is not free of grammatical issues. Here are some key reasons why grammar checkers are absolutely important
Creating a positive impression on readers:
For a professional writer, readers are simply everything. Consider that you have written a blog post and it has grammatical problems, what would be the reader's perception about it. Grammatical mistakes show that the writer lacks experience or has not written the post with a serious approach. In such cases, readers do not spend time reading the content because they fail to trust the writer. If you are using a grammar checker, things become very simple for you.
A quality grammar checker scans the written content to identify the errors made. While writing the blog post, you may have skipped punctuation marks, format errors, sentence structure problems or other mistakes. If the reader is smart, he would identify all these mistakes. This would obviously have a negative impact on the impression created.
Getting complete assurance about content quality:
Hoping that the content would not have grammatical issues and being sure about it are two very different things. People who check the content manually have doubts about whether the content is actually free of mistakes or not. It does happen that mistakes are ignored while checking. If a grammar checker is used, it simply means that no chances are being taken with content quality.
Using a proper grammar checker means that you are opting for a technological tool. These tools check each line and identify grammatical issues. Along with that, they also provide users with suggestions. These suggestions are important because a lot of users do not know how to make corrections. Once the grammar check tool shows that there are no mistakes in the content, you can be sure about it as well. In a nutshell, using a grammar check tool provides you with a guarantee that the written content does not have grammatical problems.
Time is important for professional writers:
Every professional writer needs to manage stringent deadlines. Consider that you have to draft a blog post in one week. In other words, the blog post has a deadline of one week. This simply means that you should publish the post with all proofreading tasks in a maximum time span of 7 days. If the timeline is extended, the post would not attain a positive response.
Using the correct soft wares makes it very easy for writers to meet timelines. For instance, if you are using a grammar checker, reading each line would not be required. The grammar check tool saves a lot of time for the writer. If you have planned 2 days for proofreading, this time would be saved as a grammar checker would complete the checking in a few minutes. Instead of spending two days for proofreading, you can use the same time for carrying out the research work. In addition to that, a reliable tool can be used for identifying and rectifying grammatical mistakes.
Presentation is a high importance factor:
Content presentation is very important. If you are writing a blog post, you would have to pay attention to various other areas including research work. Grammar checking is one of them. The success of a blog post is measured with the response attained from people. If a lot of people are reading your post, it simply means that the post has been a success. The opposite response is attained if the quality of the post is not up to the mark. Having grammatical issues is one of the many reasons due to which written content does not get the desired response.
Summing It Up:
The hard and lengthy way to deal with grammatical issues is by reading the content after it has been written. Using this option simply means spending lengthy time frames. Professional writers do not have the time to check each line as this delays the writing process. A better alternative is using a grammar checking tool. These tools help because they are fast and writers do not have to do any checking. Once the content has been written, the tool can be used to check the grammatical problems. When it identifies the mistakes, you can make changes according to the given recommendations.
When you are working on content development, timeline, and content quality both carry immense importance. With a quality grammar checker tool, both these requirements can be met. In a nutshell, there is no reason to spend precious time checking errors when the same can be done by using a grammar checker.
Read Also: