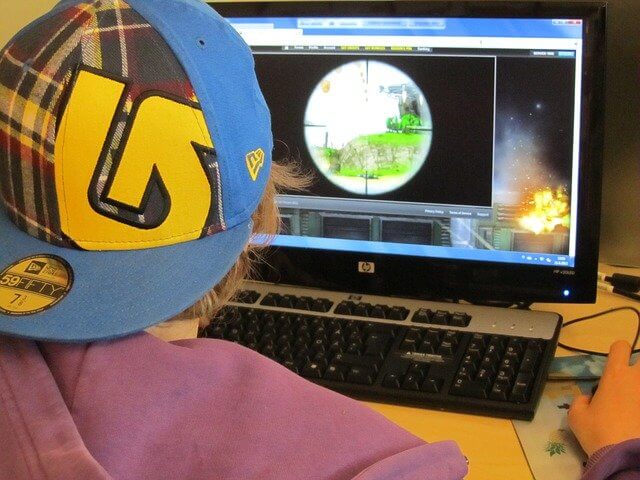 This review is regarding the favorite topic of all time – video games – which were published in the 90s but left their mark in the field of technological advancements like the revolution of 2D and introducing new 3D features. The 90s time period is the witness of all the changes which made technology much smarter, modern graphics and what not!
10 Best Video Games

of the 90s

:

So, let's get back to the 90s together and play a few of the video games listed below:
1. Final Fantasy VII (1997):
This game entered into the retro pool in 1997. At that time, many people were unaware of JRPG (Japanese Role-Playing Game). Final Fantasy VII(FFVII) finally introduced about JRPG to the entire world and this became one of the important reasons for which FFVII is popular till date. There are many other reasons for being remembered as the amazing characters of FFVII.
2. The Legend of Zelda (1986):
The Legend of Zelda was published in 1986 by Nintendo and is believed to be one of the classic games of all time. The central character of this game is Link and the main part of the story is Link's mission to save Zelda. In spite of being developed a bit earlier, this game still managed to be at the top of the 90s games.
3. Ultima Online (1997):
Ultima Online was published in 1997 and it is going on very well till date. It was one of the few games of that time which supported MMORPG (Massively Multiplayer Online Role-Playing Game) feature, that is multiple players used to meet and interact in a huge place. This made the game much more desirable.
4. Cricket 97:
Cricket 97 was developed by Melbourne House and EA sports turned to be the publisher. At a time, it seemed that the gaming industry was completely occupied with the adventure, action, etc. games and there was almost not a single sport related game. This is how Cricket 97 came into existence.
5. Half-Life (1998):
Half-Life is a shooter game which was released by Sierra Studios in 1998. The player can make his advance in this game only through solving difficult mysteries and battling the situations to win the tasks. The player is mostly seen fighting alone, except a few scenes where a number of security guards and scientists will proceed to support him.
6. Pokémon Red/Blue:
It is needless to say that Pokémon is a cartoon game which flourished the lives of many children with excitement in that era. In this game, the player has to conquer over eight characters to be the champion.
7. Metal Gear Solid (1998):
This is a blockbuster, action game of 1998 with an amazing storyline. In this game, the character Snake has to resolve the neutral threats from FOXHOUND.
8. Broken Sword: Shadow of The Templars (1996):
This is a puzzle game, a blend of mystery and humor. The characters are amazing, and the handmade scenes of the game make it more desirable and look elegant.
9. Donkey Kong Country (1994):
This game was published on 21 November 1994 in North America. This game consists of forty levels to win the game in which the player needs to rescue the banana treasure which belongs to Kong. This game gained immense popularity and is known to sell over nine million copies worldwide.
10. Myst:
Myst is a popular PC game and it was designated as the best-selling PC game of its time. There was a time when the PC games were not doing good enough and were losing their status at a faster pace and at that time Myst came into existence which once again made the PC games desirable. Its graphics were just awesome and were way too advanced in comparison to that era.
These video games were the ruling games of that era and are believed to be popular till now. Each of these games became famous for different aspects. Each of them resulted in the revolution of an older aspect to evolve an advanced form of it, let it be design, graphics, etc. Hope that you will really enjoy these cool 90s videos games. Happy gaming!
Read Also: