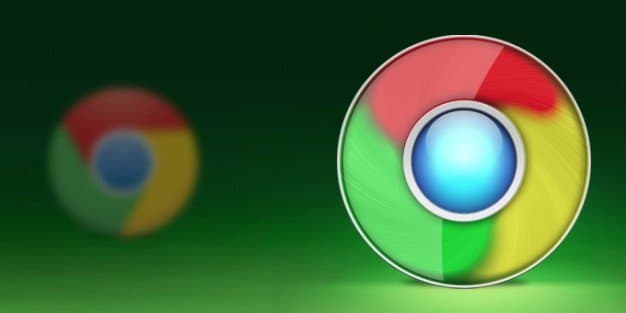 Tired of using calendars, expensive planners, task management programs, and productivity apps? Instead of seeing Google Chrome as the main culprit of your lack of focus, what if you could instead use Chrome to be more productive? There are several ways that you can utilize Google Chrome to keep organized and continue to knock items off your to-do list.
Automatically Open Your Most Visited Websites:
Are you fighting the urge to open Facebook or Reddit as soon as you click the browser open? ( Instead, set up Chrome to automatically open up the websites and apps you'll need to get started working immediately. Here's how to set this up:
Go to Settings
Under On Startup, click 'Open a specific page or set of pages'
Choose which pages you'd like to automatically open by clicking 'Set pages'
Choose pages that will keep you most productive, such as your calendars, background music, or task management software such as Asana or Trello.
Utilize A Start Page:
Do you get distracted whenever you open a new tab? You need to check out a Chrome extension called Momentum instead of using the default new tab page. You can use Momentum to add your favorite links and search the web. Momentum also offers to-do lists and syncing across all of your devices. The extension will also show you a photo, the weather report, and an uplifting quote – all personalized just for you.
Productivity Owl:
If you just can't stop checking Twitter or news sites while you're trying to stay focused, you should check out Productivity Owl which works to minimize your most distracting websites.
The extension allows you to set up working hours and then limits your time on specific websites before it closes the tab automatically. It's packed with features, such as a page saver option that allows you to go back to where you were before being kicked out.
Pocket:
Are your co-workers constantly sending you funny links and articles to check out? If you want to stay updated on office jokes but need to keep focused on your work, Pocket allows you to easily save those links to read or check out later. Pocket allows you to view any saved links on all of your devices. The extension also includes tagging and sharing so you can easily share and search for content later on.
uBlock:
If ads distract you while you're browsing the web or just causing too much clutter, you need the uBlock extension. uBlock makes it simple to block and unblock websites. The extension has the added bonus of not utilizing lots of resources like other competitor ad block programs currently available.
OneTab:
OK, be honest – how many tabs do you have open right now? If the number is pushing 100, your focus is likely getting lost and overwhelmed in the tab overload. The OneTab extension cleans up your tabs while still keeping them at the ready. By simply clicking the OneTab button, your open tabs will be condensed into an organized and hopefully less distracting list.
Clean Up The Bookmarks Bar:
The bookmarks bar on the main Chrome interface allows you to easily access your favorite bookmarks quickly, but it can get cluttered if you've bookmarked too many websites. Clear the confusion by simplifying your bookmarks bar. Removing site titles is an easy way to accomplish this. Right-click each bookmark and choose 'edit' and then remove the site title. The icon will stay. You can also do this by opening the bookmarks manager in the settings menu.
Creating folders is another easy way to clean up your bookmarks. Right click on the bar and choose 'Add Folder'. Move the bookmarks into your newly created folder to keep your web browsing and favorite websites organized. Need more help navigating your browser? TechLoris is a great place to get some assistance.
Noisli:
Music can help us focus, but sometimes it can distract us if we're constantly skipping songs or looking up lyrics when we don't want to focus and get to work. In lieu of Pandora or Spotify, give Noisli a look. Noisli plays a sound that you save ahead of time. You can choose sounds such as the bonfire, ocean, or white noise. When you open your browser, Noisli will begin to play your favorite combination of sounds so you can immediately begin to focus on your work.
TimeDoser:
TimeDoser lets you customize your work and break it into intervals of time. Time intervals allow you to find a working period that works best for you with the work that you're doing. Breaking your work into manageable chunks of time keeps you on track. The timer is pleasant to look at and isn't obtrusive while you're working. The perk about TimeDoser is the reminders to take breaks. It'll send you reminders to get up, take a walk, or grab a quick snack.
Chrome is a powerful web browser, but with these extensions and apps, you can extend its power even further. Hopefully, some of these tools will help you get into a more focused, distraction-free routine.
Read Also: