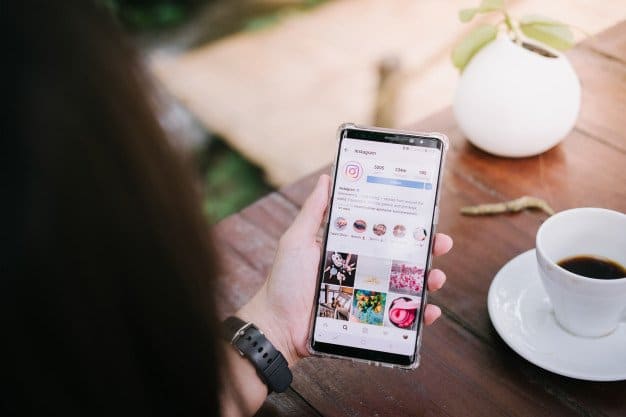 Instagram is one of the most popular social media platforms. It boasts of so many active users, a number that is still increasing. Most people prefer using this platform because of the many features it has. These features are often improved, and characteristics more desirable are introduced.
One of these features is the Instagram stories. For your Instagram stories to stand out, you need to use the features, editing tools, and techniques available. Instagram stories have a high possibility to increase engagement and therefore attract followers without the use of third-party apps.
For that reason, you need to be conversant on how to use it and use simple Instagram story hacks to make your stories outstanding.
Here are Cool Instagram Story Hacks That Will Blow Your Mind:
1. Create A GIF
Gifs are a fun way to spice up your stories. You can find them in the stories section. When you click on the Gif hub, on the search button type the word for a Gif you would like. Several options will come up. You can pick one that interests you. You should then select the choice of the stories to copy to your stories. You can then customize to desired effects like size and location. Most Gifs add a comical impact to your stories.
2. Download Your Story:
Instagram stories usually disappear after 24 hours. While this may intend no harm, it means some of your recorded memories will vanish with the story. It is now possible to download some of your photos and videos if you want to keep them for longer. To save your content, open your story, swipe up, and then click on the arrow in a circle located on the top right. Doing this will save your entire story. If you want to save one post, tap on the three dots at the bottom, and select save. Before uploading your story, there is also an option for you to download your story.
3. Tag Other Accounts:
Instagram now allows you to share posts from other accounts to your stories. After that, you can tag the owner of the post. Most of the time, when you tag someone, then click on their notifications to view the tag. This feature allows brands to get attention from targeted people and other brands. It is also a great way to rally followers. Businesses can use this feature to create brand awareness when their audiences share their posts. To do this, you click on the AA icon and type @ symbol then the username you would like to tag.
4. Add a Sticker or Text:
Stickers are fun to play with on your post. They also best describe the mood and intended the information on your story. Texts also play a descriptive task for your post. You should always keep your texts and stickers to the least. Overcrowding gives a bad image, which may push away viewers. To add these to your story, you should open your stories, swipe up and select either that you would like. There are so many stickers to choose from. Texts provide you with the ability to change the color, font, and size of your texts.
5. Tag a Location and Time:
Tagging a location will make your post show up in the location's story feed. This feature lets you more views on your story in a short time. Location stories are stories of a specific area. This simple tag gives you more visibility. If you are looking to grow your account, then this is something you have to practice. Adding time to your story helps describe better your time frame for activities done. To add the time and location, open your stories, swipe up and click on the time and location icon. After detecting your location, several options presented for you to select. You can then customize the location and time of your story.
6. Choose a Custom Color:
This feature is most important to brands, more so when you want your posts to be in line with your personal and business branding. There are many colors to choose from. To access this feature, you click on the pen or AA icon on the top right corner. Then tap on the default color, hold for a while, and more options will appear for you to choose. Select your desired one, and it reflects on your post.
7. View Those Who See Your Story:
Swipe up in your stories post, and you will see the number of viewers and their user accounts. Business accounts can use story analytics to gauge the performance of their post. It allows you to see the number of impressions, replies, and incomplete views on your post. Brands can use this feature to determine the kind of content that their audience appreciates
8. Customize Questions:
Insta stories allow you to post questions, and your viewers can respond. It is popular for Q&A options, especially with influencers and business accounts. The responses will only be visible to you, but you can share it with your stories if you wish. To add questions to your icon, select the questions icon, type your question, and customize the color you would like. Your query is now ready to post.
I hope that these ideas will help you create some creative, artistic, and fun Instagram stories. Other than that, use them to set you apart from your competitors. While at it, have fun as you create your content.
Read Also: