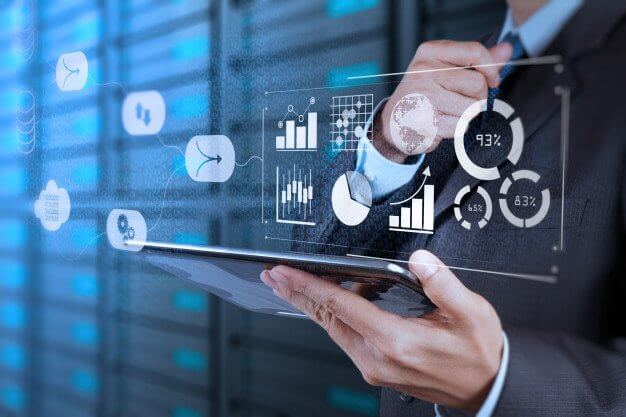 Data management is a key part of any business, clinic, or professional's role, but with so many software options out there to help manage it, how do you choose the one that's right for you? There are so many different factors to consider, and each industry has specific requirements that must be met in order to ensure that a solution is more of a help than a hindrance. To help narrow down the search, we've selected five of the top solutions out there right now that will help you to manage your data effectively and efficiently.
Rydoo:
For companies looking for a creative alternative to traditional expense forms, Rydoo is the ideal solution. Gone are the days where multiple forms and receipts are required to claim back an expense: this product offers the chance for firms to enjoy digital, real-time expense reporting that ensures accuracy and reduces the admin, leaving employees to carry on with what they do best.
Media companies exploring innovative data management software options need to look no further. This complete solution provides leading-edge backup, archiving, and synchronizing so that even large amounts of data are safe and secure. Designed with the media and entertainment market in mind, it has the capability to store and archive a variety of files, meaning that videos, photographs, and other digital files can all be stored in the same secure online space.
NinjaRMM:
This comprehensive IT management solution allows technology professionals to streamline their IT asset management and improve their efficiency, all in one easy-to-use interface. By integrating all of a user's IT tools and tasks into an inventive remote working platform the software can make managing IT assets from anywhere as easy as pressing a few buttons.
Kareo:
For healthcare practices looking to improve efficiency in their billing systems, Kareo is the ideal solution. Its web and mobile applications allow for managed billing support and can be used by healthcare providers and specialist medical billing companies, offering a versatile solution for users throughout the healthcare space. The firm offers a diverse array of options to suit clinics and healthcare providers looking to combine quality service with intuitive technology to completely streamline their billing process.
Salesforce:
This intuitive solution has been a longstanding favorite for companies around the world, and it's easy to see why. By integrating applications and software from across the technology space, including Sage, Mailchimp, and Microsoft Office, the solution is now one of the most comprehensive CRM products on the market currently.
If you are looking for the advantages and disadvantages of Salesforce, you will want to review the pros and cons list found at Ecodelogic.
All of these solutions offer professionals from across the corporate landscape the chance to bring together separate aspects of their data management process into one accessible, digital space. Each of these solutions is available now and is designed specifically to help reduce workloads for all users, no matter how much data they are managing.
Read Also: