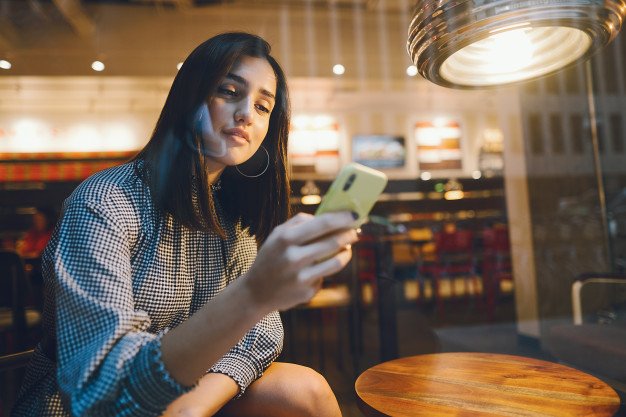 Mobile apps can facilitate the locals to order food at your restaurant due to the loyalty programs offered to the app users. Apps are considered to be one of the best present-day marketing tools giving a restaurant a considerable leg up.
Moreover, apps allow you to extend brand awareness far beyond the doors of a restaurant as well as improve the chances of getting more satisfied customers than ever before.
6 Key Things To Consider Before Developing A Restaurant Mobile Apps for your Restaurant:
Here is a step-by-step guide that can help you build a restaurant app from scratch.
Things To Consider First:
App development is a tedious procedure, and it may even throw the freshers for a loop. In order not to get lost, check out our previous article on how to build a restaurant app to catch the basic notions.
#1. App Design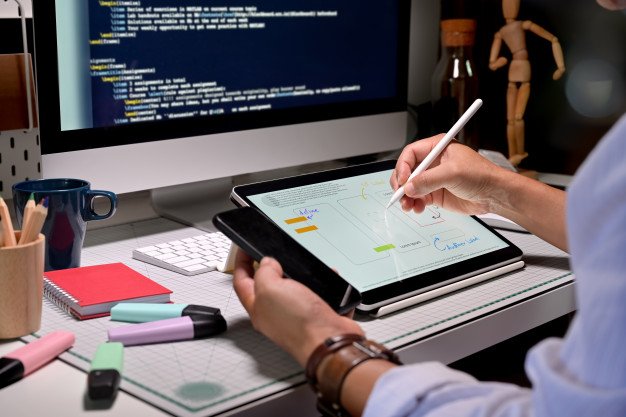 Your app has to be visually appealing as well as solve some user pains and provide value. Everything starts with an icon or a logo of the app. The logo should be as simple as possible. Don't overload yourself with lots of letters. A single letter or light graphical design will be enough for your app logo. Note, the logo should expand your brand and identify it. Toeing to this model line, your restaurant wouldn't be confused with the others.
A logo may seem like a small detail, but it is the first thing users see when they download an app. Sites such as LOGO.com, for example, allow you to create a unique logo, which gives your audience a positive impression of your brand.
Once you decide on the logo, it's time for the main screen. It is the first screen the users see when they open an app. Did you know that nearly 90% of the apps are used only once and then deleted? Only 2 out of those users will download the app once more.
This means that you have to engage and convince the users right off the bat. Your landing page should be perfectly designed showing different tools, powers as well as app functions. If a user can make a reservation or order delivery via the app, it should be apparent just after the app launch.
Ideally, it's better to utilize a user-story based approach. In other words, it should meet your brand concept and look like a continuation of the dining experience but not as a separate entity.
The app should continue the design line of your restaurant. For example, you can use the same color palette or the same font used on the menu in your app. The overall app design should match the restaurant's look.
There is a vast array of various app templates, but if nothing matches your restaurant, you can create your own.
#2. Restaurant Info
If you're starving and don't know where to stay your hunger, what will you do? Right, Google to check if there is an eating place nearby. What info do you need? Directions (address), open hours, and a menu. Try to include the following information in your app.
Apart from the address, open hours, and other basic info, include also a brief brand story or "About us" section. Since the customers downloaded the app demonstrate strong brand loyalty as well as interest in your restaurant. It may be curious for them to find out how everything started, who the head chef is, and so on.
#3. Menu
A restaurant app shows the menu, first and foremost. When people search online at the restaurant, they want to see the menu in most cases. To make the search functions more convenient and increase the chances of app download, add the menu to your mobile app. The menu helps the customers think and select the meal even before they show up at the restaurant.
But the app with the menu can bring you, as a restaurant owner, a great many benefits. You know that to keep customers engaged, you need to offer specials or seasonally change the menu. With the app, you can notify the eaters about the special offers and new specialties. Thanks to the app, your restaurant will always be in the minds of your eaters increasing your brand awareness.
#4. Ordering Services
Along with the menu, the other primary focus is delivery or takeaway. If your restaurant offers such services, take them into the mobile app. Hungry customers are prone to using their mobile devices to order food or make reservations. Did you know that such chain giants like Papa John's and Dominos receive nearly half of their orders via mobile apps? People prefer using a mobile app to order food for calling.
Online ordering offers a great many pros for restaurants. If the restaurant offers an option of placing an order online, there is no need for answering calls and taking orders. Instead of talking, your staff can focus on their direct responsibilities – cooking. Moreover, mobile ordering creates a favorable environment to showcase new meals as well to collect customer information.
It's proved, if clients have a mouth-watering picture of food in front of them, they are likely to spend more than planned.
#5. Loyalty Program
A mobile-accessible menu and mobile ordering aren't enough to convince the eaters to install and use your restaurant app. Consider making out a loyalty program for the app users as it's one of the most potent customer retention strategies.
Instead of creating a sophisticated reward system, most restaurants are stick to a punch card or stamp loyalty programs that always get lost in drawers, wallets, and purses. But with a mobile app, everything changes. Mobile apps offer the ultimate opportunity to leverage the business and enable even small restaurants to create a marvelous loyalty program for dedicated eaters. Did you know that keeping an existing customer is seven times less expensive than acquiring a new one?
If you still don't have a reward program, a mobile app can lend you a helping hand. Apps work well for loyalty programs offering a convenient way to track and collect the points and even spend them in the app. The loyalty programs increase the levels of customer satisfaction as well as encourage the eaters to visit your restaurant again and again.
#6. Special Discounts and Coupons
Mobile coupons and discounts are a great way to prop up the clients to download and use your restaurant app. These special deals should be available only for the app users to encourage them to download the app, check what bonuses one can get, and use it even after the coupon for a free meal is used.
The same will happen to your existing users. Special mobile-only deals will facilitate them to return and use new coupons. You can stimulate your business and revenue growth by offering new discounts and specials deals on a regular basis.
Coupons and discounts are excellent marketing strategies when it comes to customer retention. They can draw new customers to your restaurants as well as stimulate dormant eaters to visit your restaurant once more.
Summary:
Today we've tried to figure out the top six things playing a vital role in the app development for your restaurant business. But it's hard to cover this vast topic in an article or two.
Every business is unique having its problems, and we can build an app that will match all your business needs and requirements.
If you have any questions regarding apps, feel free to contact us anytime you need it. At IDAP, we build custom apps for every business niche.
Consumers love restaurant apps that showcase a breathtaking range of food and experiences. The enticing nature of the food makes it irresistible, often prompting queries. In recent years, restaurants catering to different cuisines and cultures are coming up in different parts of America.
Some of the most famous Miami Beach vegan friendly restaurants are creating quite a buzz with their app game and because of their celebrity clientele.
Read Also: