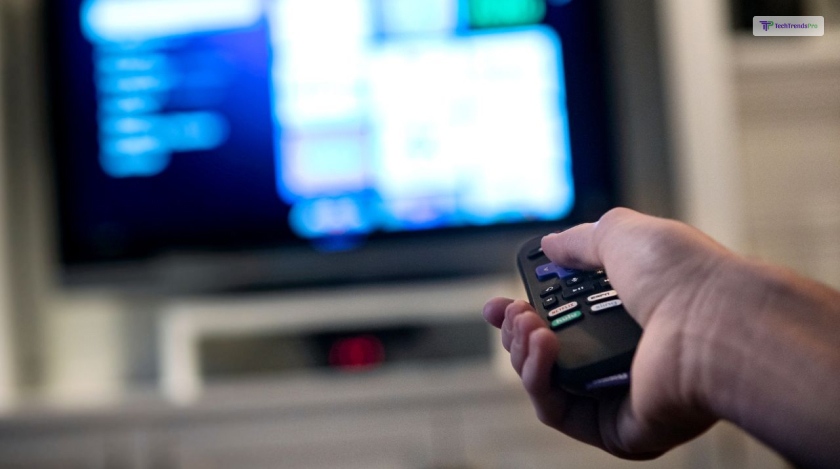 You've purchased a new Roku device and are prepared to use it. The pairing button on your Roku remote may not be there or may not be functional, which is a concern. Without a pairing button, you may be wondering how to sync Roku remote without pairing button.
If this is indeed what you wish to know, then fret not. I have got the perfect guide for you to help you pair your Roku remote. Keep on reading till the end to find out what they are!
Where Is The Roku Remote Pairing Button Located?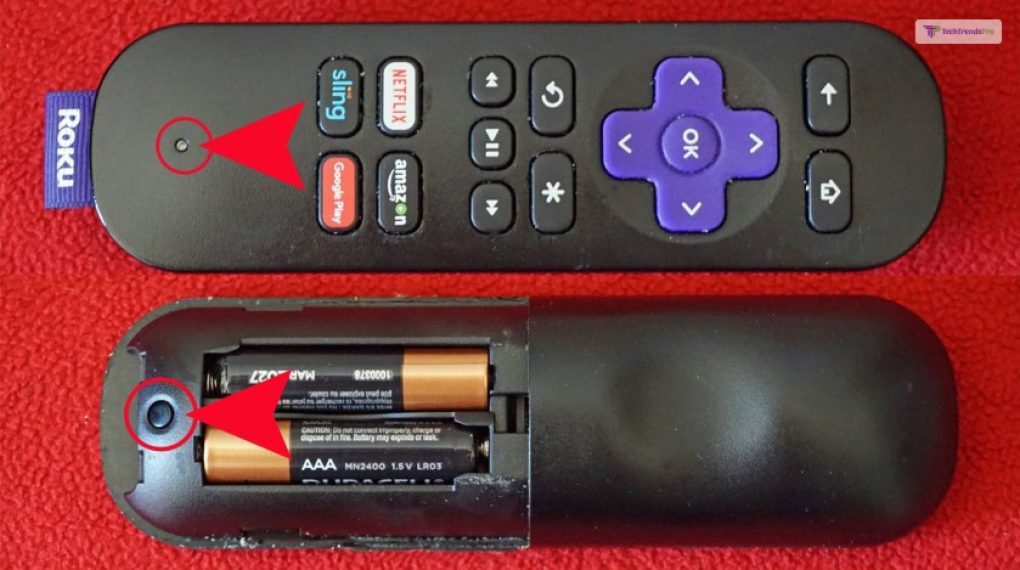 You may link your device to a remote by pressing the pairing button on Roku remote. This will enable remote control of it.
On most remote controls, this button is found on the front. But occasionally you can discover it under the battery compartment. You must locate the pair button and push it until a light appears  from on top of your remote in order to sync your devices.
Why Doesn't Your Roku Remote Have A Pairing Button?
First things first, let's address the elephant in the room: Why doesn't your Roku remote have a pairing button? Well, Roku remote design has evolved over the years, and some newer models have omitted the pairing button. Don't fret; Roku has got your back with an alternative method.
How To Sync Roku Remote Without Pairing Button?
If you wish to know how to pair Roku remote without pairing button, then there are three methods that you can try out. I have explained all of these three methods below.
1. Using Your Smartphone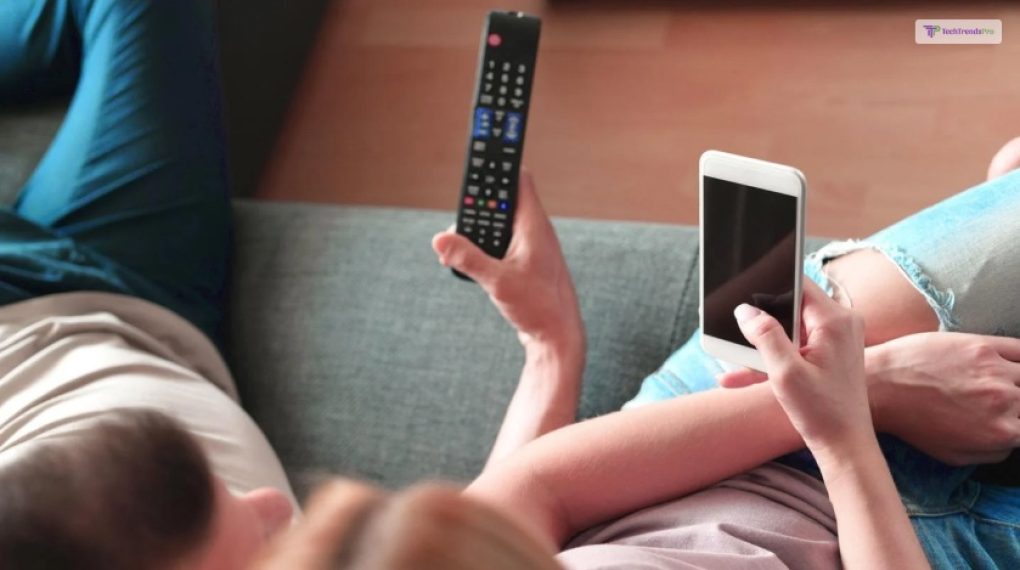 You can use your smartphone to sync your Roku remote. This process is simple and can be completed in only a few steps. The only things that you need are your smartphone (both Android and iPhones will do) and a stable wifi connection.
In addition, you will need to install the Roku App on your smartphone too. After doing this, you will be able to control your Roku device using its smartphone app as a remote.
Here are the steps you need to follow:
Download and install the free Roku app on your smartphone from Play Store (Android) or App Store (iPhone, iPad).
Next, ensure that the Roku device connected to your TV is connected to your WiFi connection as well.
Then, open the Roku app on your smartphone.
Navigate to the option called Remote.
Inside this option, click on Settings.
Then, go to Remotes and Devices.
Finally, click on Pair New Device.
When your Roku device identifies your smartphone, the pairing prompt will appear automatically. Just click on the Pair option when it pops up on the screen.
Read More: The Best PSVue/Activate Process To Install In PlayStation On Your Roku Device
2. Using The "Pair Remote" Option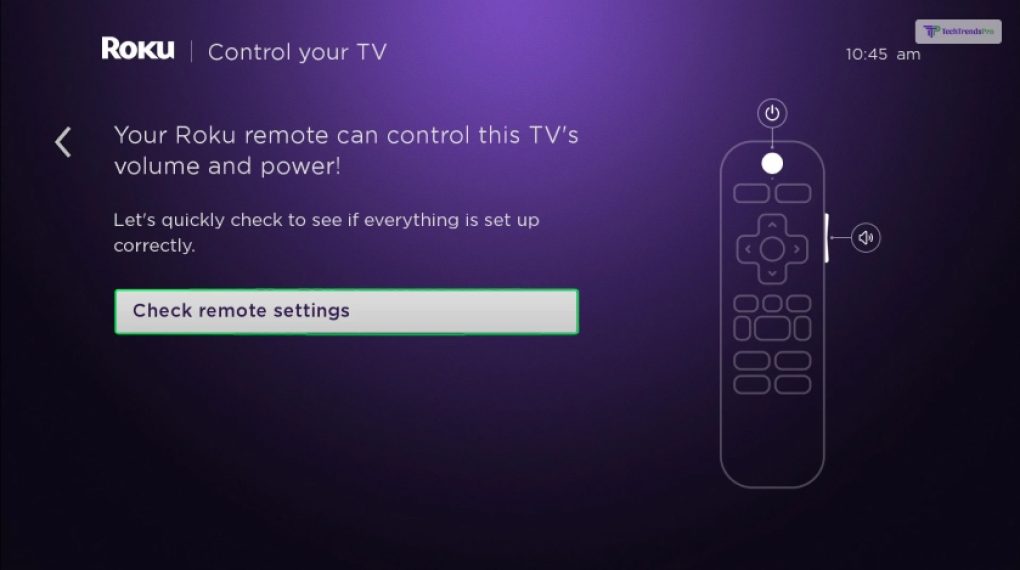 The "Pair Remote" option can be found in the Roku interface connected to your TV. However, this method will only work if you have buttons on your TV that allow you to navigate through menus.
If you have these buttons on the bottom or sides of your TV, then follow the steps explained below:
On your Roku device, access its Home screen.
Then, try to navigate down to the Settings option and select it.
Here, select the Remote option, which is located towards the left.
Now, select the Pair Remote option here.
When you select it, it will start looking for nearby devices, including the Roku smartphone app and the remote. Select the Roku Remote here and will pair up instantly.
3. Using The Standard Infrared Remote Control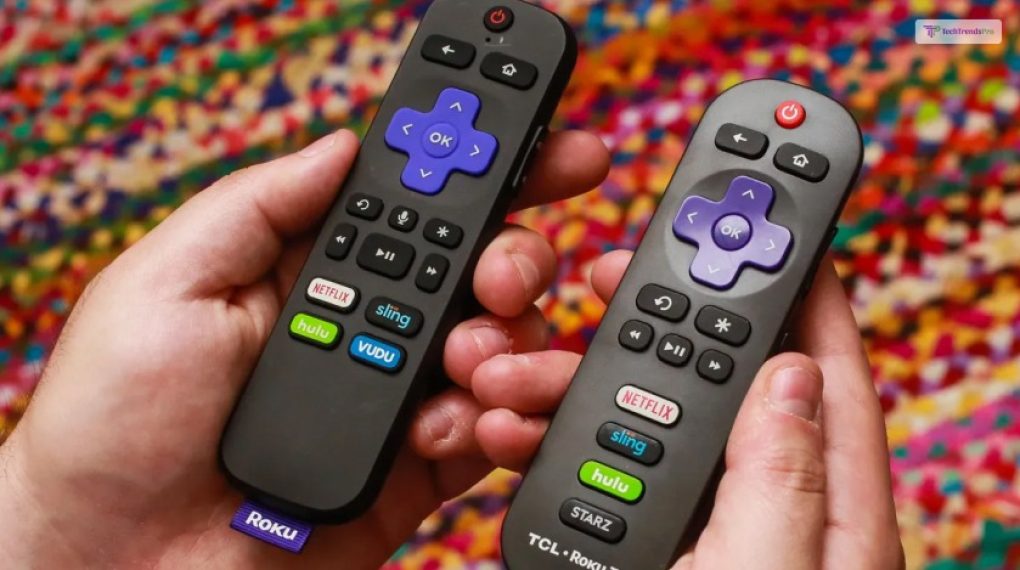 Even though most Roku remotes nowadays are smart remotes that must be paired before it's used, the older Roku remotes were pretty different. The older remotes were standard TV remotes, where pairing was never required.
Instead, you just point the infrared remotes at the Roku device and press the buttons to make them work. This is a fix for the Roku remote not working no pairing button.
However, before you do so, ensure that the remote is working and has batteries in them. If you have one of these older Roku remotes, then here's what you can do to make them work again:
Switch your Roku TV device on.
Go to Settings (using the physical buttons on your TV).
Point the remote at your Roku device and press the Power button.
After a few seconds, it will automatically sync with your Roku device, after which you will be able to use all its functions.
How To Sync Roku Remote With A Broken Pairing Button?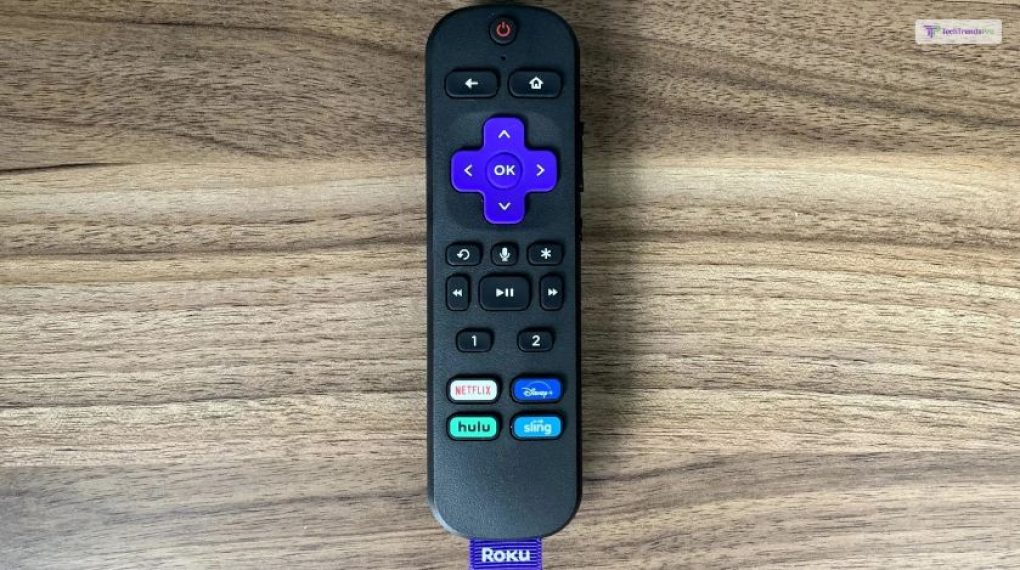 You can connect your Roku remote with the Roku device even if the pairing button on the remote is broken. To do so, you need to use the Roku app from your smartphone to make this possible.
Here's what you need to do:
Download, install, and open the Roku app on your smartphone.
Here, on the bottom of the screen, you will find the Remote option. Click on it.
Now, go to Settings.
Then, select Remotes & Devices.
Next, select Remote.
Then, click on the Continue option beside it.
Now, your Roku remote without pairing button will automatically sync with your Roku device. However, you must ensure that the remote is working and has batteries inside it.
How To Fix Issues With Roku Remote?
You might face lots of problems with the Roku remote over time. While many problems can only be repaired from service centers, many issues can be solved with some IQ as well. Here's two famous techniques that you can apply to fix most issues with your Roku remote.
1. Replace The Batteries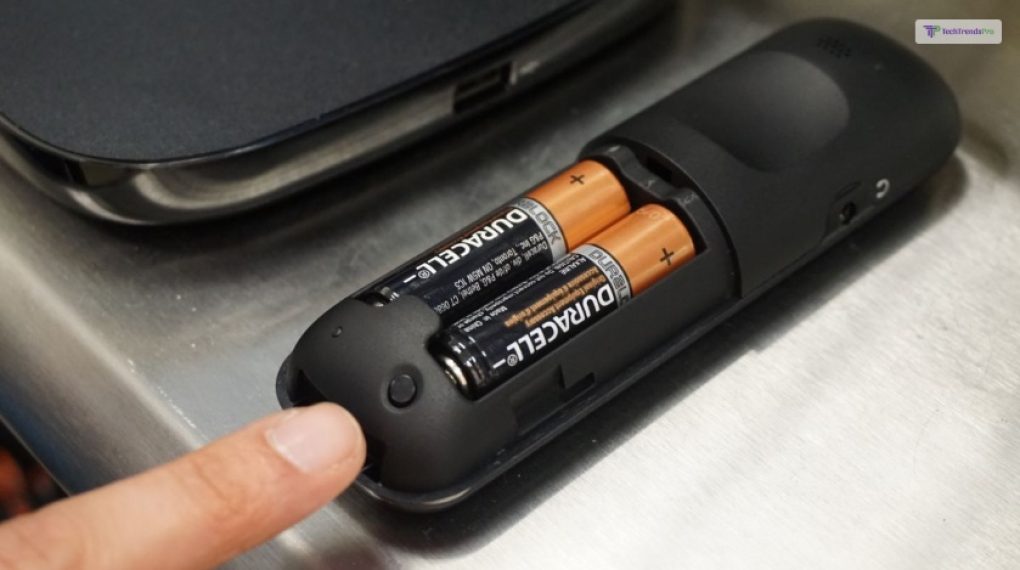 If your Roku remote stops working, then the first thought that should automatically come to your mind is the battery. If your Roku remote stops working, change the battery instantly and use it again. Also, if you still see that it doesn't work, then maybe you should buy a new remote or get it fixed.
2. Restart Your Roku Device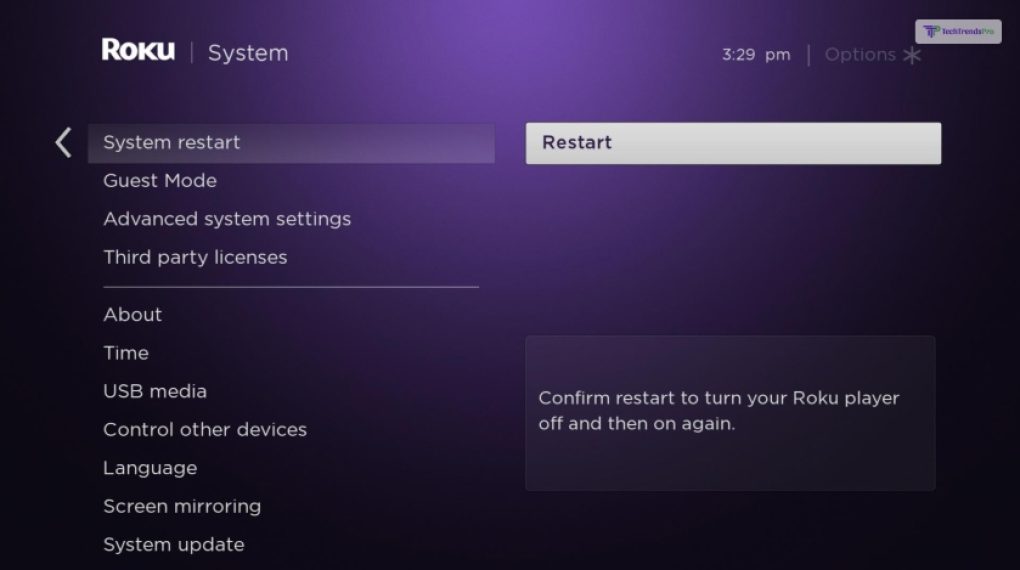 Sometimes, it can be a connection error between the Roku remote and the Roku device that needs to be sorted. Here, all you need to do is simply unplug the Roku device from your TV and the main power socket. Then, wait for a minute and plug it back in.
3. Hard Reset Your Roku Device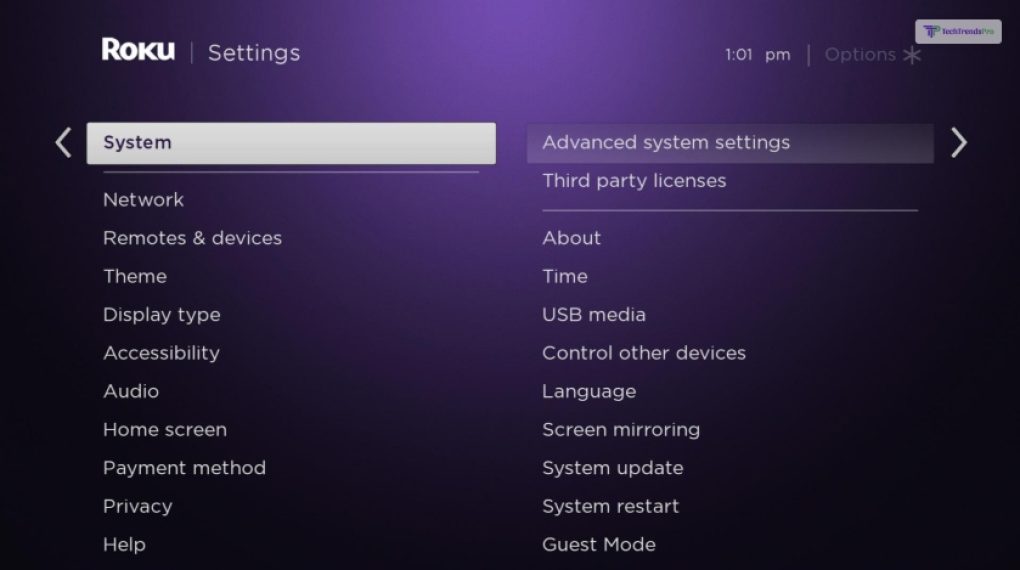 If your Roku device fails to connect with the Roku remote, then maybe you should try hard resetting it. To do so, all you need to so is:
First, click on the Home button on the Roku home screen (use the TV buttons to do so).
Then, select the Settings option by scrolling down.
Next, open Advanced Settings.
Here, navigate to the option Factory Reset and click on it.
But Why Are People Buying Roku Remote?
Hey there, tech enthusiasts! Have you ever wondered why people are going gaga over Roku remotes these days? Well, get ready to dive into the fascinating world of these little devices that pack a punch way beyond just buttons.
Sure, we've all heard of Roku, the streaming platform that brings a universe of entertainment to our screens. But what makes its remote control such a hot commodity? Let's unravel the mystery!
It's The Portal To Streaming Paradise
Imagine this: You're lounging on your couch, ready for a binge-watching session. With a single click, the Roku remote becomes your magical portal to a world filled with endless TV shows, movies, documentaries, and more. Its user-friendly interface simplifies your journey to streaming nirvana.
Voice Your Desires
Tired of scrolling through countless titles looking for that one movie? Roku's got your back! Many of their remotes come equipped with voice control technology, allowing you to simply speak your desires. Say goodbye to endless scrolling; just tell your remote what you want, and voilà – it's on your screen!
The Power Of Choice
One remote to rule them all! The Roku remote is not exclusive to just Roku devices. With the power of CEC (Consumer Electronics Control), it can control your TV's power, volume, and even input selection. It's like having a universal remote that truly unifies your entertainment experience.
No More Lost Remote Stress
We've all been there, desperately searching for the remote under the couch cushions or between the sofa cracks. Roku remotes come with a nifty feature called the "Find My Remote" button. Just press it, and your remote will chime, guiding you to its hiding spot. It's like a game of hide-and-seek with a happy ending every time!
Designed With Style
Not only is the Roku remote smart, but it's also stylish. Its sleek and minimalistic design adds a touch of elegance to your living room. It's not just a remote; it's a fashion statement!
Affordability Matters
The cherry on top? Roku remotes are budget-friendly. You get all these fantastic features without burning a hole in your pocket. Who says cutting-edge technology has to be expensive?
Read More: TheZeusNetwork/Activate – How to activate it on Roku, Apple TV, or Fire TV?
Frequently Asked Questions! (FAQs):
Roku users have various queries regarding how do I pair my Roku remote without the pairing button. Here are some answers I prepared for you:
Q1. When Should I Buy A New Roku Remote?
Ans: You should buy a new Roku remote when it gets damaged. However, you should first try replacing its batteries, or try pairing it with your Roku device. If they dion;t work, then you can get a new remote. They are also pretty cheap, and will cost you around $25.
Q2. Are Pairing Buttons Available On All Roku Remotes?
Ans: No, older Roku remotes don't have pairing buttons. This is because they are all simpler infrared remotes from days of yore. The newer generations of Roku remotes are smart remotes with the pairing feature.
Conclusion
Learning how to sync Roku remote without pairing button will help you connect your Roku remote to your TV the simplest process possible. In addition, you have two options for connecting manually: either through the control buttons on your TV or through the Roku app on your smartphone.
Read Also: