What do JP Morgan, Goldman Sachs, PayPal, and Tesla have in common?
Hint- they have all invested handsomely in a financial asset that is going to redefine the future of financial systems!
In addition, the first two, namely JP Morgan and Goldman Sachs are two entities that have made a 360-degree turnaround when it comes to thoughts on cryptocurrencies.
Bitcoin is here to stay. In fact, historically, it is one of the biggest and strongest performing assets ever. No matter what you are going to call it, or how many critiques spell out their concerns, the fact of the matter is that it is growing.
In this article, we look at 5 major reasons why investment firms are picking up stakes in Bitcoin and other cryptocurrencies.
Bitcoin In 2021: The Promise Of Higher Profits And Greater Goals
According to atebits.com, Bitcoin is no longer a topic for hushed conversations. The year 2020 and the pandemic have ensured that Bitcoin is now as established as government bonds, real estate, and gold in terms of investment options.
The onset of the pandemic in March 2020, saw the global economy crash on an unprecedented scale. Rising inflation, falling exports, and nationwide-lockdowns brought the world economy to its knees. Bitcoin too suffered from great falls.
However, like any Marvel superhero, it rose from the ashes and hit one record after another. It made countless millionaires and crossed the $50K mark in early 2021. With bigger names vying for crypto, Bitcoin became one of the strongest pursued financial assets that were able to outshine all other traditional ones.
List Of The Top 5 Reasons Investment Firms Are Investing In Bitcoins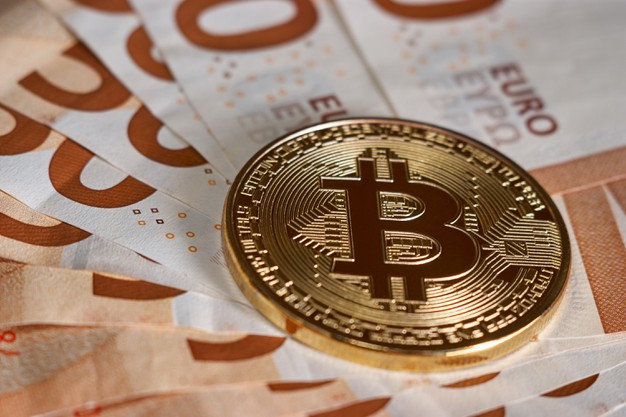 1. Their Customers Are Forcing Them-
Firms like Goldman Sachs and JP Morgan control billions of dollars in assets and investments. While their management did not seem to be too favorably disposed at the outset, their clients had another story to tell. There is proof that the wealthiest people in the world wanted Bitcoins which forced these institutions to rethink their strategy and do what their clients wanted.
2. Investing In Bitcoin Is 100% Legal And Permitted-
Bitcoin has not been deemed illegal or banned by the United States or any other developed nation. For investment companies, this means that investing in the same as long as it is a financially viable option is not a bad idea. With the question of illegality out of the way, there is an increased sense of confidence to engage with the asset and generate financial profits.
3. The Growth And Profits Cannot Be Ignored-
There is not a single person in the world that will say no to profits. When it comes to cryptocurrencies, the same holds true. Bigger companies started realizing that the question of investing or not had become an ethical call for many. In reality, valuations were skyrocketing, and it did not make any financial sense to not engage with something as promising as Bitcoins.
4. Investing In The Future Of World's Financial Systems-
Bitcoin as a store of value and as a payment method is revolutionary in nature. There is a lot of promise in creating a global payments system that would ease financial inclusion, global transactions and boost security on an unprecedented scale. Many companies, investment firms, and wealthy individuals started to realize the immense potential that Bitcoin has for the world.
5. FOMO Or Domino Effect: You Decide-
Many financial experts studying the entry of institutional investors in Bitcoin point out the FOMO syndrome. The 'Fear Of Missing Out' is something that no one wants to experience. In addition, there has also been in play the Domino Effect. If one big company in an industry niche takes the plunge, the rest seem to follow. This has made investment firms crowd to Bitcoin.
The Bottom Line
We need to understand that financial investment is all about doing things that are within the boundaries of the law. With Bitcoin, the grey area is what makes investors happy. They know that they will be able to make money for their clients as well as improve their stake in something that can be a gamechanger for the future.
Read Also: