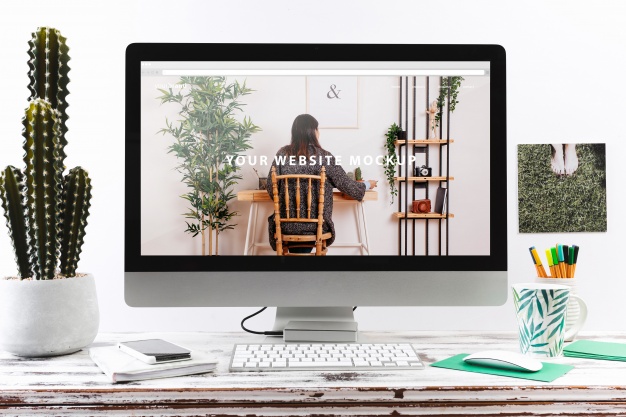 How much should you spend on a monitor? A good monitor does not have to be overly expensive – they can be pretty cheap.
It has been said that a monitor is considered as the window to the soul of a Personal Computer. Without the right monitor to serve as a display, all other things that you do using your computer seems lacking. This means that you will not be able to completely appreciate the things that you do, whether you are viewing and editing pictures and videos, gaming, or even reading from a favorite website.
Monitor vendors completely understand how the overall experience of using one changes along with various display features and specifications, even flooding the market with different options. However, how much should you really spend on a monitor? How much are you willing to spend in order to enjoy the different features that you would like to see?
Monitors Under $200 – Are They Worth It?
If money is not an issue, you have a lot of options to take into consideration. In fact, you could easily go up for monitors under $300, or even under $500. In this review, we will take a look at some of the best options on monitors under $200. The reason? It is possible to get a good option without spending a lot of money.
HP FHD IPS Monitor (23.8 inches)
This HP monitor features a 23.8 inches screen sizes. This means that it presents a 16:9 aspect ratio while supporting resolutions of up to 1920 x 1080 Full HD display. Its advantages include offering a good image quality and versatility. As a bonus, being a monitor that is below $200, it is an affordable option that you can take into consideration.
This monitor is an IPS type, meaning that it offers amazing image quality capabilities. As such, this monitor is ideal for graphic design use. It is also a good option for gaming. The response time of this monitor is 5 milliseconds, which may not really be ideal for top gaming, along with a refresh rate of 60 Hz. Still, it is serviceable enough, serving quite well for casual gaming. These are the specifications that make an IPS monitor a good option.
Acer SB220Q bi Full HD (21.5 inches)
Acer is a reliable brand in the world of monitors and computer equipment. This monitor features a smaller screen size than the first option in this list, at 21.5 inches. Still, it offers the same 16:9 aspect ratio, while supporting a 1920 x 1080 Full HD screen resolution, along with a 75 Hz refresh rate. Among its best features include the Radeon FreeSync, good image quality, and overall affordability.
It also features an AMD FreeSync technology. If an AMD graphics card is installed on the system, the monitor automatically locks the refresh rate with the framerate, which is displayed by the GPU. This is effective in removing problems such as stuttering and screen tearing. In terms of connectivity features, this monitor also has a VGA port and an HDMI port.
ViewSonic VX3276-MHD Frameless Widescreen (32 inches)
This monitor features a widescreen size of 32 inches. It also offers a 16:9 aspect ratio, supporting a 1920 x 1080 screen resolution, along with a 60 Hz refresh rate. It also serves as an IPS panel monitor, which means that it is an amazing option to work with a multi-monitor setting for professional video or graphic work.
Other outstanding features of this monitor include a very slim frame, adding to its overall quality and style. It also offers VESA compatibility, which means that it can easily be mounted and connected on a VESA frame.
Conclusion
True, monitors under $200 may be considered as less expensive, but they deliver. Still, realistic expectations have to be anticipated, including reliable image quality, good screen resolution, and reasonable refresh rates. These factors are very important to take into consideration, especially when looking at the purpose of use. For example, if you are using the monitor for gaming, then these factors play a huge role in determining the quality and clarity of your game, as well as the smoothness that you can experience while playing.
Read Also: