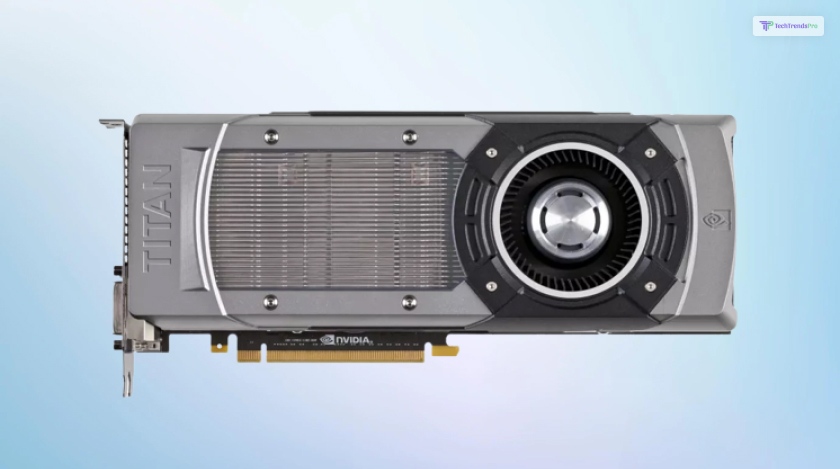 Once hailed as the best graphics card in the world, the NVIDIA GeForce GTX Titan was once the "titan" of all GPU's. With a single GPU to power it whole, It was extremely efficient in being the best back in the day. However, don't you want to know how well it holds up today, almost a decade after its release?
Read this post till the end to find out!
NVIDIA GeForce GTX Titan Specifications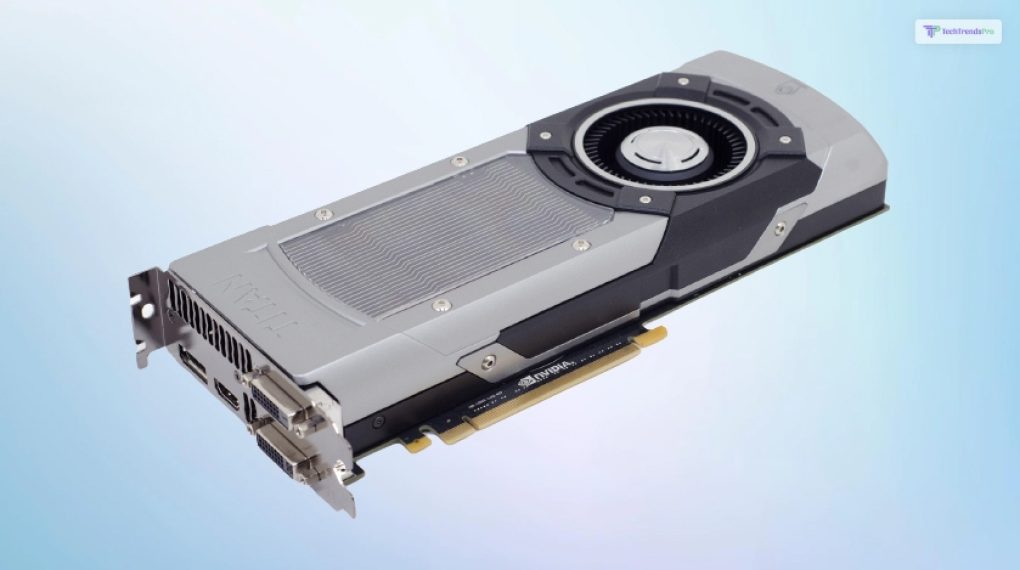 The specifications of the NVIDIA GeForce GTX Titan are:
Architecture
Kepler
Codename
GK110
CUDA Cores
2688
Base Clock
837 MHz
Boost Clock
876 MHz
Texture Fill Rate
188 GT/s
Transistor Count
7.08 million
Memory Clock
6 GB/s
Standard Memory Configuration
6 GB
Memory Interface
GDDR5
Memory Interface Width
384 Bit
Memory Bandwidth
289 GB/s
NVIDIA SLI
4-way support
NVIDIA G-Sync
Supported
NVIDIA GameStream
Supported
NVIDIA ShadowPlay
Supported
NVIDIA GPU Boost
Supported (v 2.0)
Dynamic Super Resolution
Supported
MFAA
Supported
NVIDIA GameWorks
Supported
Microsoft DirectX
12.1
OpenGL
4.5
CUDA
Supported
Bus Support
PCI Express 3.0
Maximum Supported Resolution
5120 x 3200
Maximum Supported Resolution (VGA)
2048 x 1536
Connector Ports
1x Dual Link DVI-D
1x Dual Link DVI-I
1x HDMI 2.01x
DisplayPort 1.2
Supported Monitors
4
HDCP
Supported
HDMI Audio Input
Internal
Maximum Temperature
91 degree celsius
Card Power (TDP)
250 W
Recommended PSU Power
600 W
Power Connectors
6-pin and 8-pin
Read more: AMD Radeon R9 285 – Review, Price, Specifications, And More
NVIDIA GeForce GTX Titan Benchmarks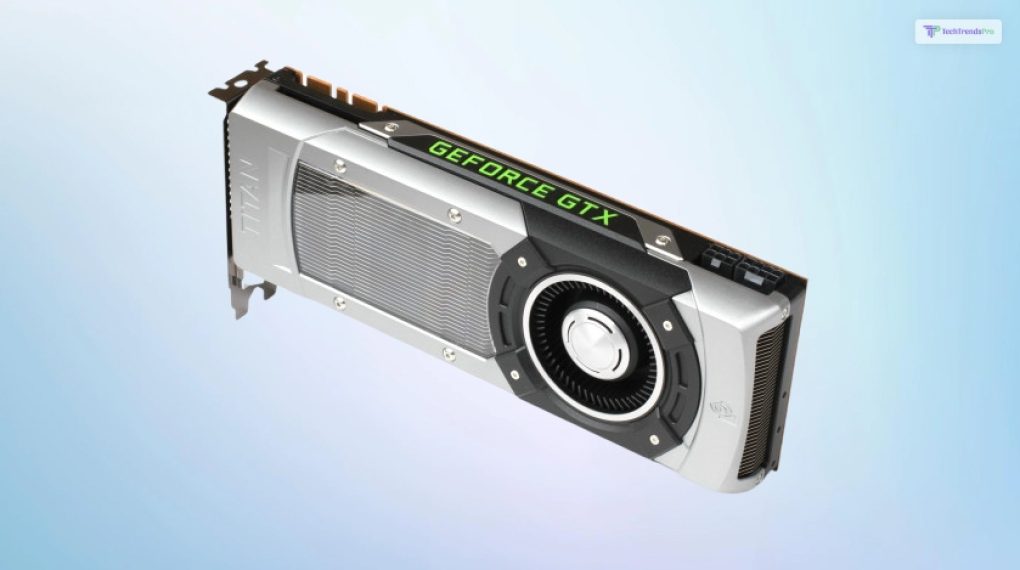 After I got my hands on the NVIDIA GeForce GTX graphics card, I did quite a few benchmarking tests on it. Here are the results:
Passmark
This benchmarking tool makes the graphics card go through simulations of various degrees of graphical load to test its limits. It does four Direct3D and DirectComp-ute simulations (version 9 to 12 with one in 4k resolution).
Here, the NVIDIA GeForce GTX Titan has a score of 8,149 (26%), which is pretty low.
3DMark FireStrike Graphics
Here, this tool renders a video of a graphically realistic fight between two lava creatures. This is done in FHD 1080p resolution (1920 x 1080).
Here. The NVIDIA GeForce GTX Titan has a score of 10,470 (14%), which is pretty low.
GeekBench 5 OpenCL
This benchmarking tool uses a total of 11 tests to measure the card's processing power. This makes use of the OpenCL API by Khronos, without involving any 3D tests.
Here, this graphics card has a score of 17,643 (9%), which is pretty low.
OctaneBench Render
This is the best benchmarking tool for 3D artists and programmers. It acts as a plugin for 3DS max and Cinema 4D. Here, it renders four static 3D scenes. And compares them with the performance of the GTX 980.
Here, this graphics card has a score of 85, which is pretty great compared to the NVIDIA GeForce GTX 970M and the AMD Radeon HD 7970M. However, this score will be much lower when compared to modern cards like the NVIDIA GeForce RTX 4090.
Unigine Heaven 4.0
This benchmarking tool is pretty old and renders some flying islands with bustling medieval towns on them. 
Here, this GPU has a score of 1,783 with 1% benchmark coverage.
Read more: NVIDIA GeForce GTX 970m – Review, Price, Specification, And More
NVIDIA GeForce GTX Titan Features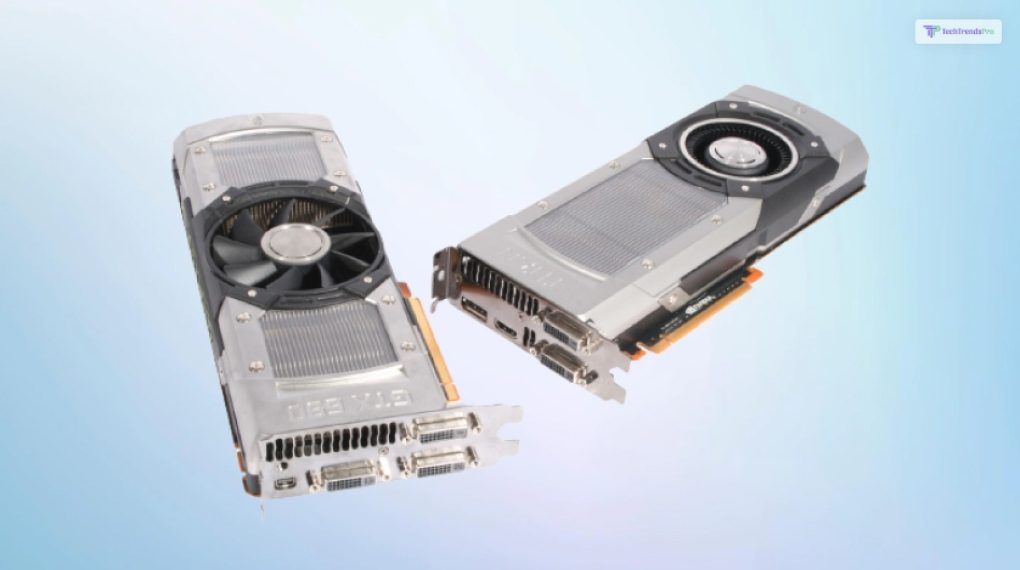 The primary features of the NVIDIA GeForce GTX Titan are:
1. NVIDIA Maxwell
NVIDIA's Maxwell architecture provides the NVIDIA GeForce GTX Titan with the power to provide awesome graphical output.
2. Multi-Frame Sampled Anti Aliasing (MFAA)
This graphics card has MFAA which helps in providing smoother performance through the use of faster anti-aliasing.
3. Dynamic Super Resolution (DSR)
DSR uses super sampling and super resolution to deliver 4k graphics even in 1080p monitors with high fidelity and detail.
4. Voxel Global Illumination (VXGI)
To get realistic lighting in your games (without ray-tracing RTX), the NVIDIA GeForce GTX Titan provides it through accelerated lighting. These dynamic effects make your games more cinematic.
5. NVIDIA G-Sync
To run games at high frame rates without screen tearing in monitors with low refresh rates, the GTX Titan makes use of NVIDIA G-Sync. However, this will only work in monitors that support NVIDIA G-Sync.
6. NVIDIA GPU Boost 2.0
To maintain higher frame rates across all games, this graphics card makes use of NVIDIA GPU Boost 2.0. It ensures that performance is maximized by maintaining temperature, overclocking without causing overvoltage.
7. NVIDIA Adaptive Sync
Similar to G-Sync, adaptive sync automatically turns V-Sync on in games. This lets you manage the optimum frame rates without causing screen tearing in monitors that don't support G-Sync. 
8. NVIDIA Surround
A boon for streamers and professionals requiring multiple monitors, you can now connect upto 4 monitors on this GPU. If you place them side by side, you can also make it a singular display with 5760 x 1080 widescreen resolution.
9. NVIDIA SLI
Do you want 4x NVIDIA GeForce GTX Titan to get the best performance possible? Consider that possible now with NVIDIA SLI!
Read more: Nvidia Geforce Gtx 680m – Review, Price, Specification, And More
FAQ (Frequently Asked Questions):
Gamers have asked various questions about the NVIDIA GeForce GTX Titan like:
Q1. When Was The NVIDIA GeForce GTX Titan Released?
The NVIDIA GTX Titan release date was on 19th February 2013. Initially, it was launched at a price of $999.
Q2. Is A Superclocked NVIDIA GeForce GTX Titan X Good In 2023?
No, the EVGA Superclocked NVIDIA GeForce GTX Titan X 12GB GDDR5 is not a good buy in 2023. It's still pretty outdated. 
NVIDIA GeForce GTX Titan Review – Is This Worth It In 2023?
With price tags around $350 – $400, the NVIDIA GeForce GTX Titan is not the best buy in 2023. This is because this decade old graphics card is outperformed by similarly priced NVIDIA RTX graphics cards.
| | |
| --- | --- |
| Pros | Cons |
| ➕ Great power consumption. | ➖ Outdated as of 2023. |
| ➕ Best performer back in the day. | |
When it comes to performance, it can provide 30+ fps on the latest games at medium settings. If you are happy with that, then definitely do buy this card. However, I would suggest gamers to buy RTX cards instead. If you want to use this for video editing and graphic designing, then this card will be good enough for you.
Read Also: