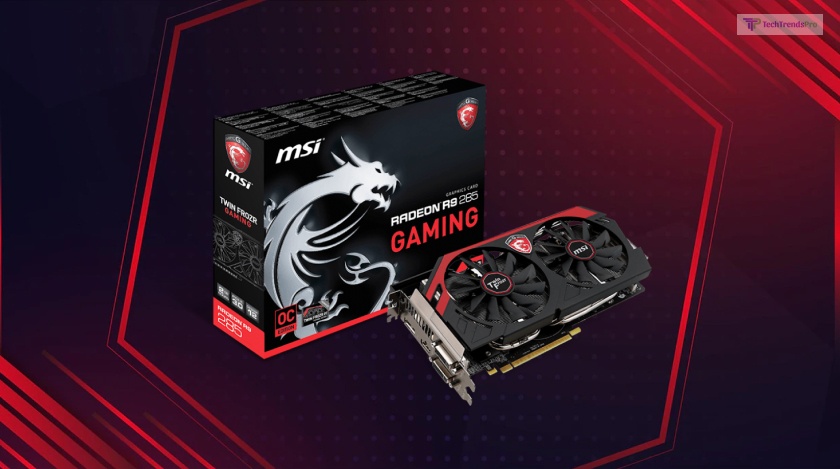 New graphics cards are released every quarter of the year. Due to semiconductor shortages, older and cheaper cars are in demand because the new NVIDIA RTX graphics cards are expensive. Therefore, why not read this AMD Radeon R9 285 review to make your choice now?
Have a look at the specifications of this $200 graphics card. I know you want the best products at the best price. However, with this budget, this is one of the best you will get. Keep on reading to learn more about this 2014 graphics card.
AMD Radeon R9 285 Specifications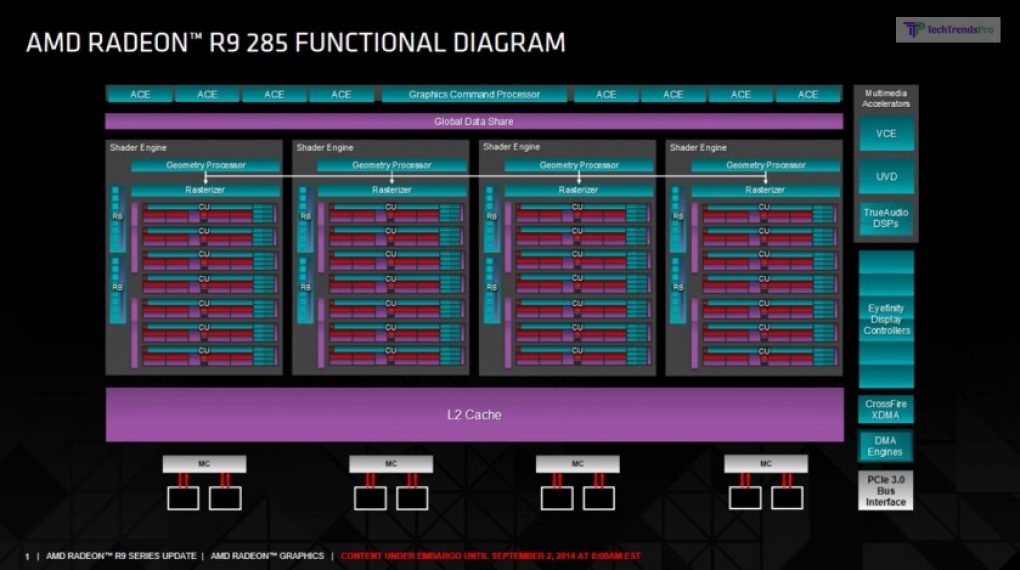 To understand the processing power of this graphics card better, you need to know its specifications first.
The AMD Radeon Radeon™ 285 release date was on 2nd September 2014. Therefore, this graphics card is pretty old now in 2023, being almost 9 years old.
The AMD Radeon R9 285 specifications are:
| | |
| --- | --- |
| Processor Architecture | Graphics Core Next 3 (Tonga Pro) – 28nm |
| GPU Boost Clock (Max) | 918 |
| Memory | 4GB (5.5GHz DDR5) |
| ROP Pixels/ Clock | 32 |
| Textures Units | 112 |
| Shader Processors | 1792 |
| Memory Interface Width | 256 bits |
| Memory Transfer Rate | 5.5 GT/s |
| Board Power | 190W |
| Starting Price | $200 |
Here, you can see that this graphics card is based on the AMD Tonga Pro architecture. Interestingly, this is the only AMD Radeon 200 series graphics card that is based on this architecture. Therefore, this graphics card has 78 nm pins on its sockets. This card was released at its time to overpower the NVIDIA Geforce GTX 660.
Apart from its architecture, this card's max boost (overclocked OC) clocks around 918 MHz. This is a pretty good number now, considered high-end back in 2014. This card provides 4GB of VRAM, which is pretty much standard amongst low and mid-end cards in this range. In adoption, this GPU has 112 texture units and 1792 shader processors.
When it comes to its memory, this has an interface width of 256 bits. In addition, its power consumption is pretty much higher than most NVIDIA GTX and NVIDIA RTX graphics cards, sucking up 190 watts of electricity.
AMD Radeon R9 285 Review
To fully test the capabilities of the AMD Radeon R9 285, I have used this graphics card for a week. I have fully used various applications and played many games at the highest settings (1080p resolution).
Here are the specifications of the computer that I used:
| | |
| --- | --- |
| Operating System | Windows 11 Home |
| Display | 24" LG Ultragear 144Hz 3ms gaming monitor (AMD FreeSync) |
| Processor | AMD Ryzen 5 5600X |
| Graphics | Gigabyte AMD Radeon R9 285 4GB DDR5 |
| RAM | 16GB DDR4 3200MHz |
| Storage | 512GB NVMe PCIe SSD |
Build Quality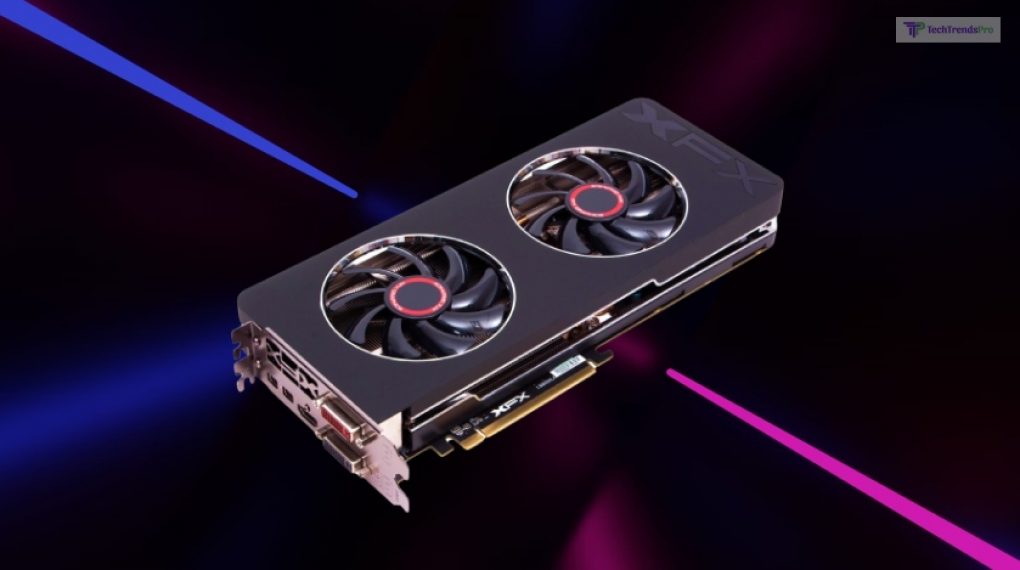 The build quality of the AMD Radeon R9 285 is pretty sturdy. It has two big fans out in front. It's interesting to see that the fans' design differs from most graphics cards. This is because the outer edges of the fans and the fans themselves protrude from the frame of this card.
While using this card, I faced no issues that caused trouble. Yes, the fans can be a bit noisy at times, especially after being used for more than 2 hours. However, I was happy that they optimized the graphics card to have lower power consumption at 190 watts.
I was also happy to see some useful connectivity ports, like
1x HDMI (with 3D vision support)
1x Mini DisplayPort
1x Dual Link DVI-I Port
Heating And Cooling
Just like many other AMD Radeon graphics cards, heating issues are still there with the AMD Radeon R9 285. The card and two fans soon became pretty hot and noisy after gaming for 1.5 to 2 hours. After that, I saw some performance drop as the card heated up. There were some noticeable stutters while playing The Witcher 3 at max settings.
Performance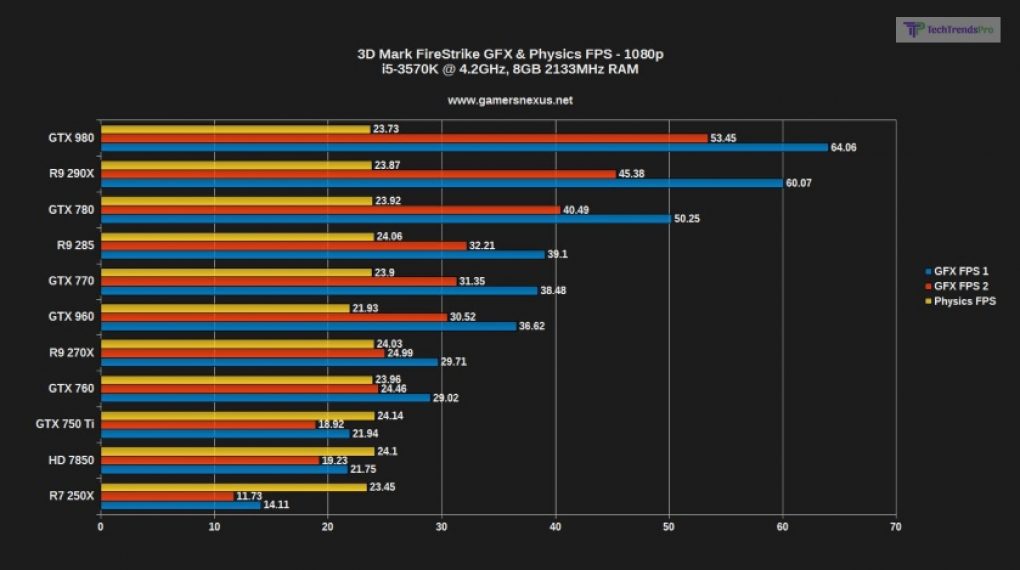 To test the performance of this game in running various video games (both new and old), here is the list of games I tested. I played all these games at their highest settings, at 1080p resolution.
| | |
| --- | --- |
| Game (played at max settings, 1080p, DX11) | Frame Per Second (FPS) |
| League Of Legends | 200 |
| Apex Legends | 100 |
| Valorant | 130 |
| Call Of Duty: Warzone | 55 |
| Fortnite | 65 |
| Genshin Impact | 60 |
| Grand Theft Auto 5 (GTA 5) | 75 |
| Forza Horizon 5 | 70 |
| FIFA 2022 | 120 |
| The Witcher 3: Wild Hunt | 60 |
| Red Dead Redemption 2 | 40 |
| Cyberpunk 2077 | 32 |
| Elden Ring | 40 |
Here, I must say that this card performed a bit better than what I had expected. If you wish to play multiplayer games, this card will be great for you. This is because most gamers play competitive multiplayer games (like Valorant) at the lowest settings to squeeze out as much FPS as possible. In this case, this graphics card will do great for giving 100+ fps consistently. This is better than the Asus 2-in-1 q535.
However, when it comes to single-player games, this graphics card is not future-proof. Most games coming out in this current era of games will suffer a lot of FPS drops. Elden Ring ran at only 40 fps at the highest settings, even though it's not exactly a resource-intensive video game to run in the first place. Lowering the settings down will let you enjoy the game at 60+ fps.
If you want this for video editing, you can do so pretty easily. I used Adobe Premiere Pro and After Effects together at the same time. I had no issues editing a 1080p video with lots of greenscreen effects.
I would recommend pairing it with the Logitech G430 gaming headset for the best gaming experience.
AMD Radeon R9 285 Alternatives To Consider
You can have a look at some of the best alternatives to AMD Radeon R9 285, then they are:
1. AMD Radeon R9 280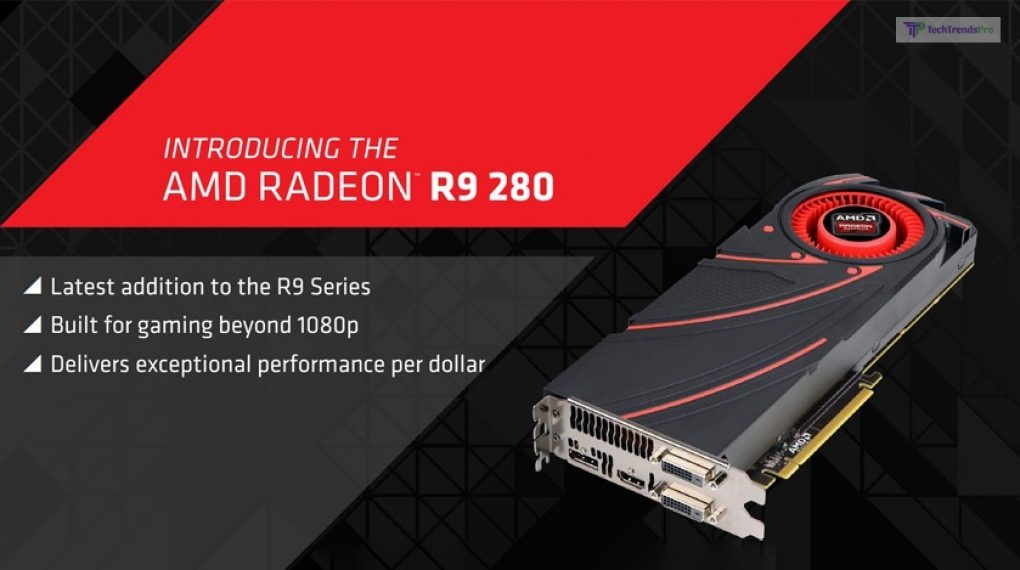 Price: $185
The AMD Radeon R9 285 acts as the successor to the AMD Radeon R9 280. Both are literally the same graphics card. The only difference between them is that the R9 280 has a higher max boost clock (933 MHz). In addition, this graphics card also has a higher memory interface width of 384 bits, significantly higher than R9 285. It also has a power rating of 250 watts and is priced lower (starting from $185).
2. NVIDIA GeForce GTX 1650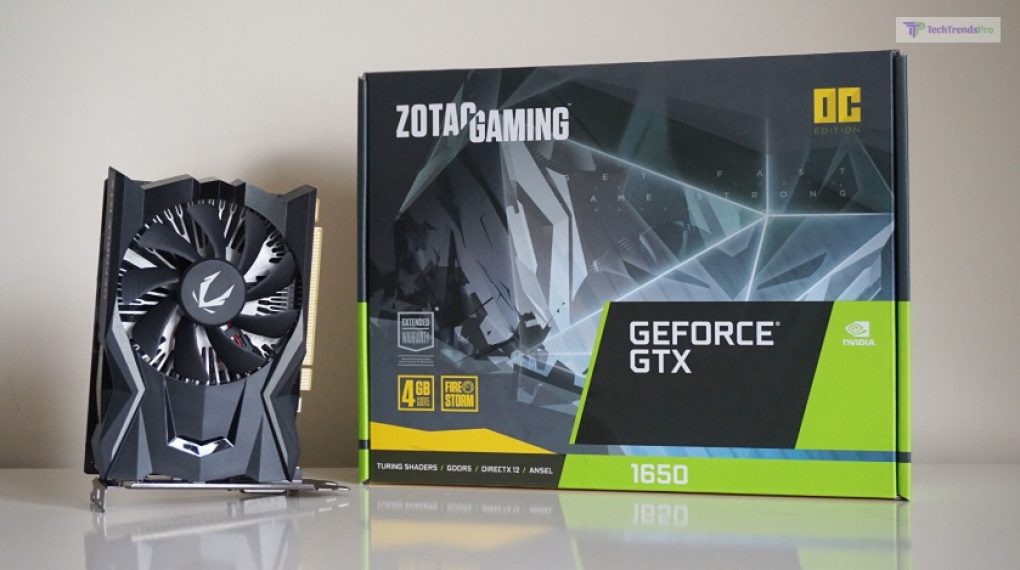 Price: $215
The NVIDIA GeForce GTX 1650 is one of the more recent graphics cards mentioned here. It's touted to have a 50% faster clock speed and performance compared to the famous NVIDIA GeForce GTX 1050 Ti. This graphics card runs modern games well at medium-high settings. It will also provide 60fps+ on most modern games you play. Being slightly better than the R9 285 (and a bit more expensive), this is great for a medium-end gaming PC.
FAQ (Frequently Asked Questions)
Gamers have asked many questions regarding the AMD Radeon R9 285. The answers to some of these questions are:
Q1. AMD Radeon R9 285 vs Vega 8 – Which Is Better?
In terms of performance, the R9 285 is way better than the integrated AMD Radeon Vega 8 graphics. The Vega 8 falters a lot coming to high-end gaming titles, even at the lowest settings.
Q2. From Where Can I Download AMD Radeon R9 285 Drivers?
You can download AMD Radeon R9 285 drivers from the official AMD website. Just search for this card on the list over there and download its drivers from the links there.
Final Verdict: Is The AMD Radeon R9 285 Worth It In 2023?
So, is the AMD Radeon R9 285 worth it in 2023?
In my honest opinion, no.
This is an almost decade-old graphics card based on old architecture. At this price range, you will get better options like the NVIDIA GeForce GTX 1650 Super which provides at least 30% better performance by partying only 15% more. While this card was great at its time, now it's not anymore.
Even if you do buy it, you will get moderate to low performance across most games. If you play multiplayer games, then this card will be enough to play them at higher FPS at the lowest settings. However, if you want cinematic graphics like that of God of war (2018) and Elden Ring, forget it even at the lowest settings. You will not hit the 60fps mark with most single-player games released nowadays. Games as old as The weather 34 will run fine, though.
| | |
| --- | --- |
| Pros | Cons |
| Lower power consumption compared to peers.Pretty affordable. | Outdated drivers and architecture.Lots of better options at the same price range. |
Read More