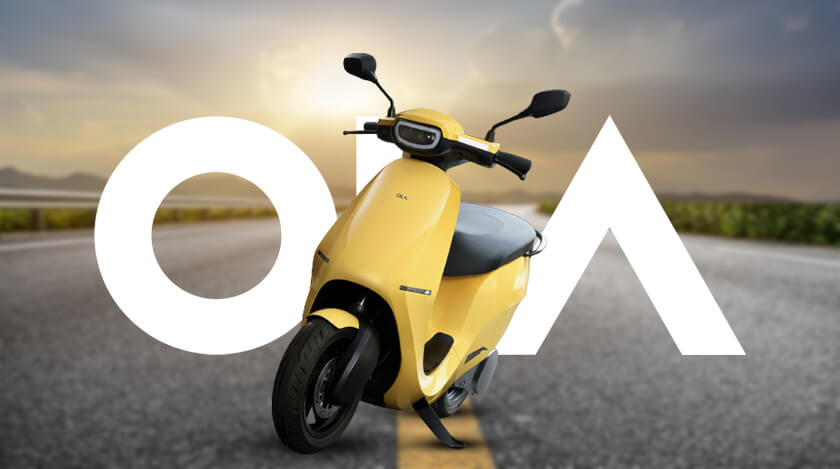 Ola electric scooter is on its way to revolutionizing the global automotive system.
Ever imagined traveling on your motorcycle/scooter without having to visit the fuel station? Luckily, that imagination isn't only a dream anymore. 
Ola has made a remarkable, innovative breakthrough with the Ola electric scooter that allows you to shake off the worries of refilling your fuel tank now and then.
Now you will say that electric bikes and cars have been existing for a long time now, but were they value-for-money? Did they fulfill the affordability criteria for the masses? No, But Ola electric scooter promises to make that possible.
Ola's First Foot On The Ground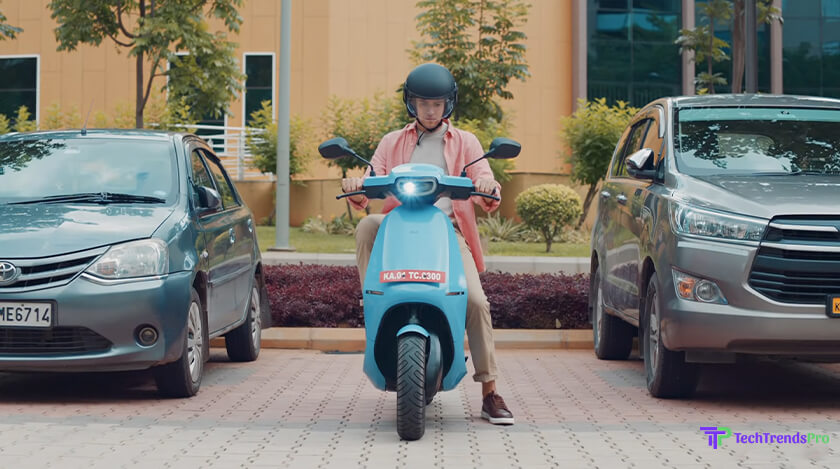 Ola is not alien to the urban dwellers of India. Ola began as India's first home-built cab aggregator company and had been availing of smooth and customer-friendly transportation ever since.
Two IIT Bombay graduates launched Ola in 2010. Ola does things a bit differently. They started to narrow the gap between cab owners and commuters. Ola partnered with several cab drivers and cab owners instead of just buying and renting out their cabs.
When they launched the app, they linked with the pre-existing cab owners and customized the cab service with a modern touch. This made booking cabs easier. As a result, Ola is now available across 100 cities in India, and they employ over 15 lakhs of driver-partners.
Ola's Way To Electric Scooters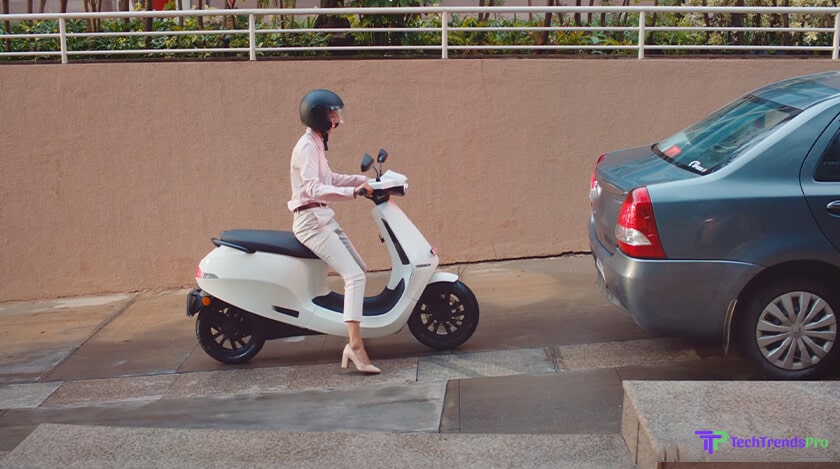 Ola created euphoria among scooter lovers by spreading the news of its debut in the electric scooter market, proving they are here to achieve and change. And the fact that they are going for mass production on a vast scale makes it a huge deal.
Launch
On India's 75th independence day, which was 15th august, 2021, ola launched two of its first electric vehicles or e-scooters in the Indian market at a very affordable price. The ola electric scooter packs very intimidating features that, according to the manufacturers, will not fail the consumers to amaze.
How To Book An Ola Electric Scooter?
Ola electric scooters were open for pre-booking last month. The pre-booking price was just Rs.499, which is refundable. Over one lakh scooters were booked within 24 hours of the booking started. Book Your Ola Electric Scooter here!
Highlights
The scooters, as claimed by the company, will come in ten very attractive-looking colors. In addition, the Ola electric scooter highlights these features: cruise control and reverse ride mode.  These features are very car-like and are alien to bikes to date.
Features That Lead To The Future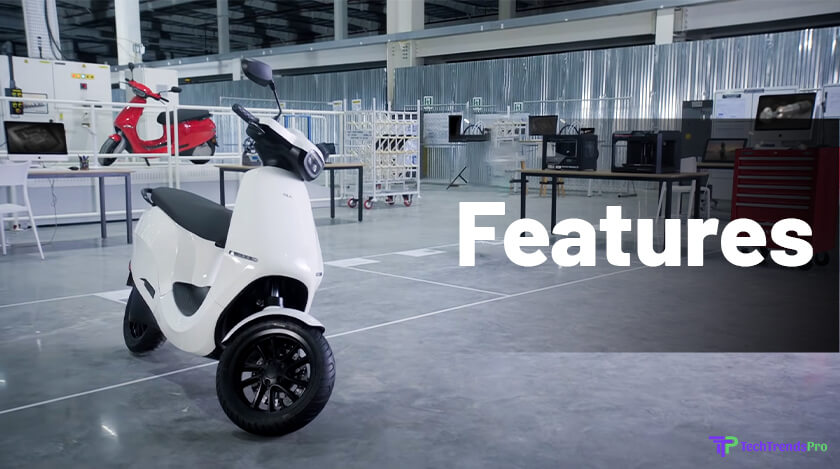 Ola electric scooter packs some new features that redefine and sometimes replace the conventional fuel-based motorbike's features. Here are the features of the Ola electric scooter.
The

Ola scooter gets voice commands and built-in speakers.

The digital display in Ola Scooter gets a mood display. The scooter also has a feature for showing the amount of carbon emission.

The Ola Scooter replaces the conventional unlocking system with its use of sensors. As a result, the bike can sense the rider's presence and unlock itself.

The Ola scooter has very new features such as Hill-hold control, cruise control, reverse assist. 

The Ola scooter is computerized. It comes with a 7-inch touch screen display that runs on three Gb of RAM and an octa-core processor. You can play music, receive calls and texts on this screen.

Both variants of Ola Scooter have various riding modes that offer a wide range of riding experiences.

The Ola scooter comes with enough boot space to contain two helmets with room for more. The scooters averagely run for 150 km on a single charge.
Ola Electric Scooter Variants
Here are the two variants of the Ola electric scooter:  Ola S1 & Ola S1 Pro.
Ola S1 Features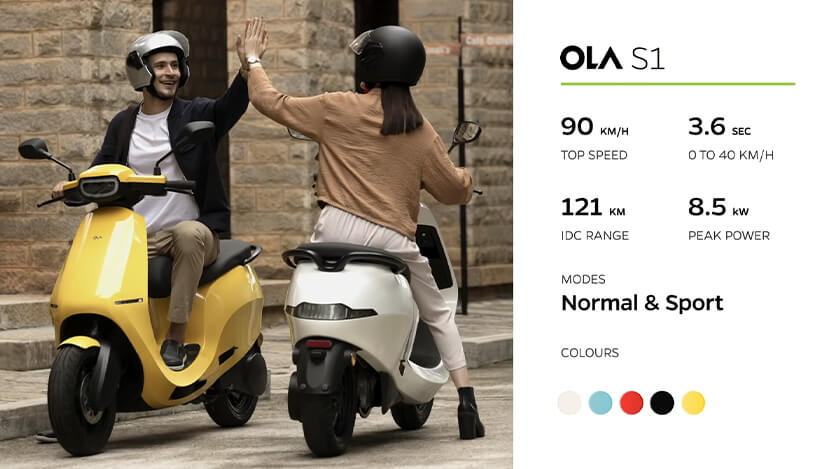 Top Speed:

90 km/ H.

Range:

121 Km.

0 to 40 Km/H:

3.6 seconds.

Modes:

Normal, Sports.

Colors: –

Beige, Yellow, White, Pink, Grey, Dark Grey, Dark Blue, Cyan, Black, and Red.

Peak Motor Power:

8.5 kW.

Home Charging Time:

4 hr 48 Minutes.

Boot Space:

36 L.

Rated Motor Power:

5.5 kW.

Torque at Motor Shaft:

58 Nm.

Battery Capacity:

Fixed, 2.98 KWh.

Charger Type and Capacity:

Portable.
Ola S1 Pro Features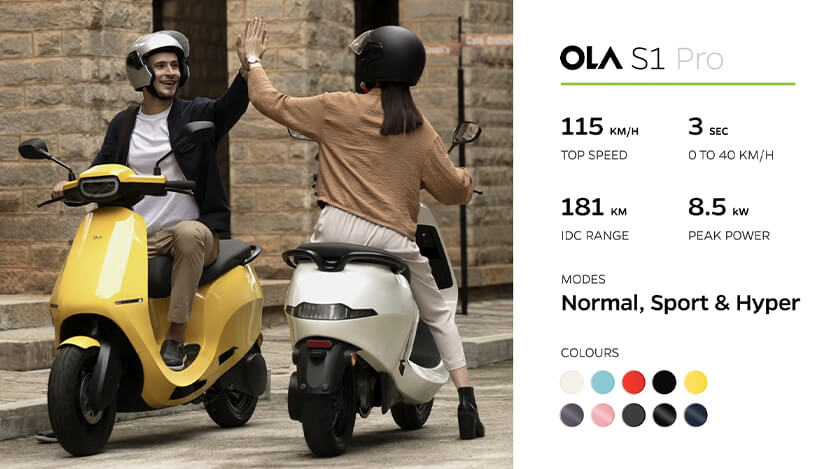 Top Speed:

115 km/ H.

Range:

181 Km.

0 to 40 Km/H:

3 seconds.

Modes:

Normal, Sports, Hyper.

Colors:

Beige, Yellow, White, Pink, Grey, Dark Grey, Dark Blue, Cyan, Black, and Red.

Peak Motor Power:

8.5 kW.

Home Charging Time:

6 hr 30 Minutes.

Boot Space:

36 L.

Rated Motor Power:

5.5 kW.

Torque at Motor Shaft:

58 Nm.

Battery Capacity:

Fixed, 3.97 KWh.

Charger Type and Capacity:

Portable.
Ola S1 And S1 Pro Comparison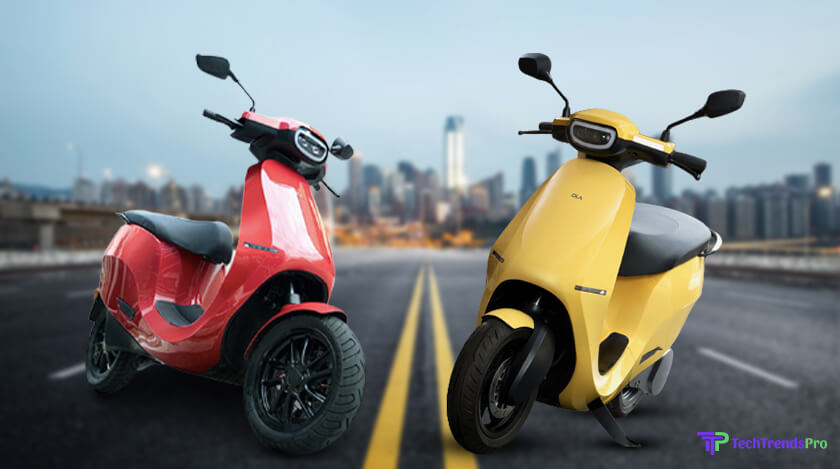 While most features are the same in Ola S1 and Ola S1 Pro, they have noticeable differences. For a bit more clarification, I will add them below.
The battery capacity of the Ola S1 is 2.98 KWh; The S1 Pro comes with a 3.97 kWh battery.

The electric motor output and the Peak Power are the same. But the charging time differs, S1 has a 4 hr 48 mins charging time, and the S1 Pro takes 6 hr 30 mins to get fully charged.

The S1 Pro covers more than the S1; The S1 has 121 km, and the S1 Pro has 181 km.

The S1 takes only 3.6 seconds to speed up to 40 km per hour, and the S1 Pro takes only 3 seconds.

The Ola S1 is said to have 50 liters of under-seat storage space.

The bike will also have a reverse function and LED lights.

The Ola S1 can get charged by 50% within 18 minutes. The bike can run 75 km with a 50% charge.

The top speeds are different as well. For example, the S1 can hit 90 km per hour while the S1 Pro crosses that limit to touch 115 km per hour.

The Ola S1 comes with two riding modes, the Normal & Sports. In addition, the S1 Pro comes with one additional mode; It consists of three different modes: Normal, Sports, and Hyper.

The two variants of Ola electric scooters also differ in how much they weigh. The S1 comes with 121 kgs, while the S1 Pro adds four more kgs making it 125 kgs.
Ola Electric Scooter Price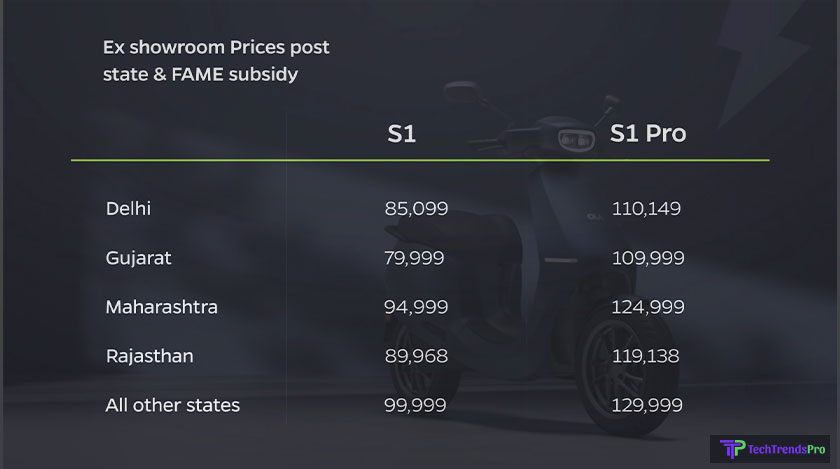 Ola electric scooter has understandable pricing that doesn't forget about the affordability criteria of the mass market. However, the price may vary from city to city.
Ola S1 Price
Delhi:

Rs. 85,099.

Gujrat:

Rs. 79,999.

Maharashtra:

Rs. 94,999.

Rajasthan:

Rs. 89,968.

All Other States:

Rs. 99,999. 
Ola S1 Pro Price
Delhi:

Rs.1,10,149.

Gujrat:

Rs.1,09,999.

Maharashtra:

Rs.1,24,999.

Rajasthan:

Rs.1,19,138.

All Other States:

Rs.1,29,999.
Ola Electric Scooter Mass Manufacturing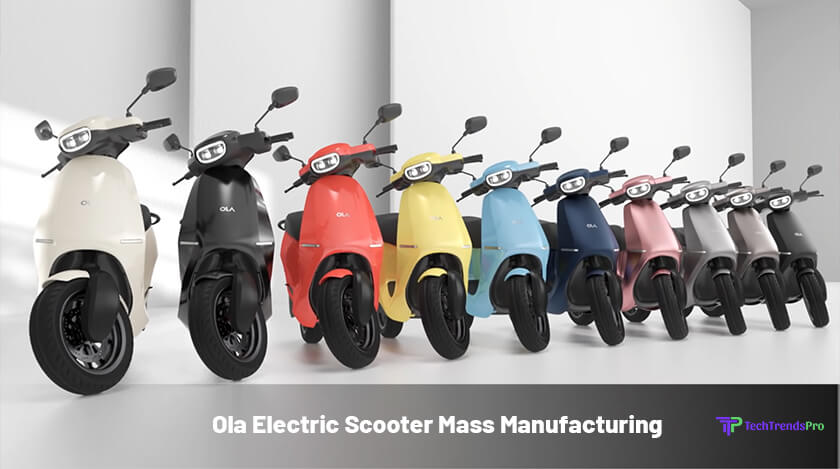 Ola made a prominent announcement on January 20, 2021, to build the world's most extensive manufacturing facility. For this initiative, Ola adopted and partnered with Siemens' Digital Enterprise. In addition, Ola had an MoU with the Tamil Nadu government to invest around 2400 Cr rupees for building this facility.
Ola Electric Scooter Manufacturing Facility
The Mega manufacturing facility will be on 500 acres of land with 100 acres of forest covering. The facility is so big that both the Delhi and the Mumbai airports will fit right inside it. The Project will offer jobs to 10000 people and produce 2 million units of scooters, which means one electric scooter every 2 seconds.
What Is Inside Ola's Manufacturing Facility?
The Ola manufacturing facility is going to be unique with all the modern tech equipment and robots. Yes, Ola intends to station around 5000 robots across different workstations. They will build the factory on 4.o principles.
AI-Based Manufacturing
Ola will validate and digitalize its products and production ahead of its actual operation. Ola will undergo this process with the access of the Integrated Digital Twin Design and the manufacturing solutions of Siemen.
It will have the AI Engine and tech stack of Ola deeply integrated into every aspect of the manufacturing process. And it will provide automation, control, and quality to the manufacturing process.
How Will Ola Electric Scooter Change The Global Market For Two Wheelers?
What do you think these big plans are for? All the big manufacturing facilities, modern-day manufacturing methods, and initiatives? Ola is not making electric scooters just for India, and the goal is to cater its products to Europe, Latin America, UK, Australia, and New Zealand.
Other Competitors Of Ola Electric Scooter
Just before the seeds of Ola Electric scooters started to sprout, they already found competitors to rival them in the electric scooter game. However, some startup companies and pre-existing vehicle companies will also showcase their work within 2021 or by the end of 2021.
Simple One 
A Bengaluru-based startup company is manufacturing this electric scooter named Simple One. The scooter is expected to launch in August of 2021. The Simple One is said to cover a range of 240 km in a single charge of 70 minutes. The ex-showroom price of this electric scooter is 1,20,000.
TVS iQube
TVS, a famous motorbike company in India, isn't also falling behind in the e-scooter game. The TVS iQube can speed up from 0 to 40 km within 4.2 seconds. In addition, the scooter offers a range of 75 km on a single full charge.
Suzuki Burgman Electric
Suzuki, a well-known brand worldwide, is also coming up with an all-electric version of its Burgman scooter. Burgman is already a popular scooter in India. Suzuki plans to remodel the same scooter with the same design of the fuel version into an electric scooter.
Yamaha Electric Scooter
Yamaha already has lots of scooters on Indian streets, but they also want to catch up to the plan Ola has for the market of scooters. As a result, Fascino and Rayzr, two of Yamaha's scooters in the fuel category, are likely to get an electric makeover, making them the competitors of Ola Electric scooters in the electric scooter market.
Ola Electric Scooter Has The Upper Hand
According to the info available on the internet about these scooters, they offer promising specs. Still, they lack either in the Specs category or in the Value for money segment. But one place where Ola has a high ground is its enormous manufacturing facility and the capacity of 2 million units of annual production.
Ola Electric Scooter, A Disrupter Like Tesla?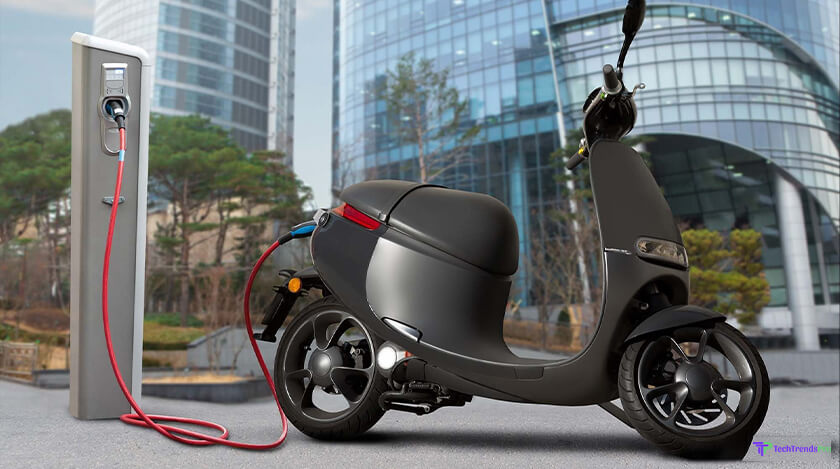 Ola's plan to enter the automobile industry is more like a disrupter like Tesla in the electric scooter segment. I am not saying it without a proper reason. 
Building A Customer Base
Tesla has been a disrupter in the four-wheeler automotive transportation industry, giving the best quality products in the electric cars segment. Tesla set a goal to manufacture futuristic electric sports cars that rival the pre-existing cars that run on gasoline. Tesla made remarkable success on its primary goal.
Ola made no sports cars, but they created a name for themselves before coming to the two-wheelers' market.
Tesla Enters The Mass Market
Tesla's no compromise in the quality of its products made other big companies rely on them. 
As an example, Daimler relies on Tesla's battery packs, and Toyota uses a Tesla motor.
Once the quality of its product was out of the question, Tesla converted its focus towards affordability, manufacturing cars for mass consumers at a very affordable price.
Ola's Debut In The Electric Scooter Industry
Ola, like Tesla, creates a name for itself first, then converts its focus to the huge market of electric scooters by bringing in the ola electric scooter. But they do not seem to forget things such as quality, affordability, and easy maintenance.
Simple Maintenance
Tesla always has new ways for doing things; it also sets a new standard in the customer service department. Because electric cars are not as complex as those with internal combustion engines, they require minimum regular service. Tesla provides car service at home by giving mobile technicians. Users can easily book servicing appointments from their cars. 
Ola seems to be taking pointers from Tesla because they will also provide home service, and you can purchase your electric scooter online and get it delivered to you at home.
Charging Stations
Electric cars and bikes do not need fuel, but they do need charging. So Tesla built a widespread network of charging stations for its vehicles to never run out of juice. And in India, the Ola Electric scooter is taking a similar initiative for the charging stations. Ola has planned to build charging stations across 400 cities in India.
For The Future To Look Green
The Ola electric scooter launch event starts with a presentation, showing the earth's green, the blue of the sky, and the oceans. 40% of the total pollution in India is done by the toxic gas emission of fuel-based vehicles, and electric-based cars and bikes can cut off the gas emission, thereby cutting off pollution itself.
Pollution Free Transportation
Bhavish Aggarwal, the Chairman and Group CEO of Ola, has shown an intent to reform green with the world upgrading itself into an all-electric-based automotive transportation system.
What Does Future Hold For Ola Electric Scooter? 
Looking at the scale of production and the eco-friendly manufacturing facility of the Ola Electric scooter, I can only say that the future looks green. Ola electric scooter sure does show tremendous potential. Do you think the global market will welcome Ola electric scooters with massive sales?
Read Also: