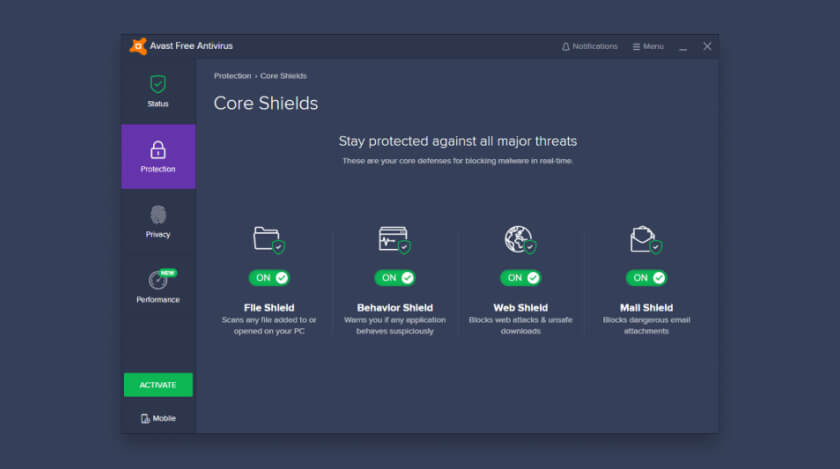 Your computer needs antivirus software to defend itself from malware. Since the internet has become a part of our daily requirements, I  highly suggest using a good antivirus. But the security software can sometimes slow down your internet speed.
For example, Avast is a widely-used software. But its users have been complaining about avast slowing down internet speed.
What Is Avast?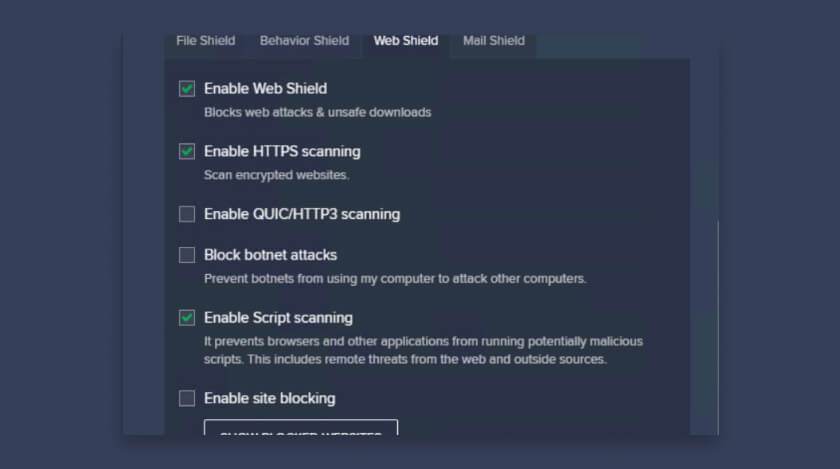 Avast is a well-known antivirus that provides well-managed online security. Avast has created a scalable cloud-based infrastructure that monitors all kinds of activities on the internet. It inquires and analyzes potential threats and activates its safety measures accordingly to protect its users from cyber attacks.
Avast claims to defend around 1.5 billion malware attacks every month. But recently, avast slowing down internet issues has become a commonly inquired topic by avast users. Is Avast slowing down your internet speed? If so, I have some tricks to share that may help you.
Why Is Avast Slowing Down The Internet?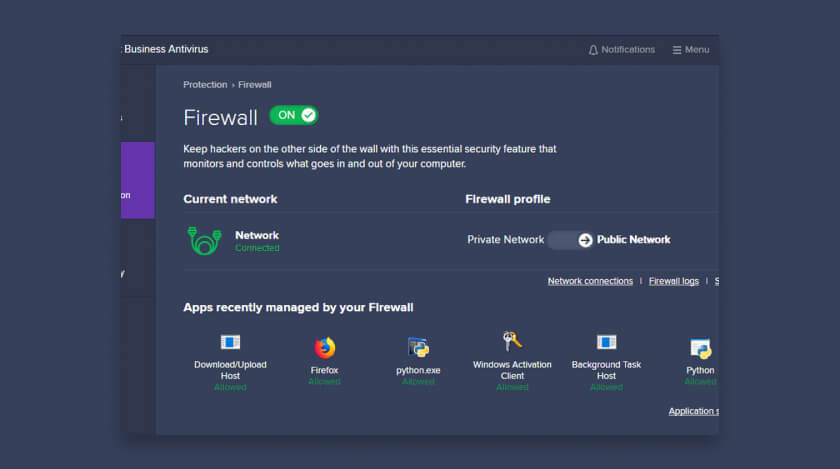 Here are some reasons that make avast slow down the internet:
The different scanning methods that avast uses to defend a computer from malware attacks. These scanning methods are not always compatible with all types of browsers. There are scan types that do not support a specific type of browser. Hence it will take a page a longer period to load.
Having multiple security software installed on your computer can also slow down the system. If there is another security software alongside avast installed in your computer, it can cause the pages to get loaded after a slightly longer period.
Would you please check your device hardware and the features of the browser? If you are running a newer version of avast on an older computer model, it is likely that the internet speed is going to slow down.
Did you update the version of the avast software on your computer? An outdated version of avast software can make the internet speed exponentially slow. Hurry up and update the software ASAP, and check if that increases the internet speed.
If you have enabled add-on or a certain browser firewall, it can conflict with the avast software. It is wise not to use such apps or functions that can drag your browsing speed down.
Make sure that your PC is not running out of disk space while you have avast software installed on your PC. A lack of disk space can cause avast to slow down the internet speed.
Avast Antivirus Slowing Down Internet Speed Solved
Here are some tricks that I found, and these can hopefully help you fix avast slowing down the internet speed:
Solution 1: Check The Router Configuration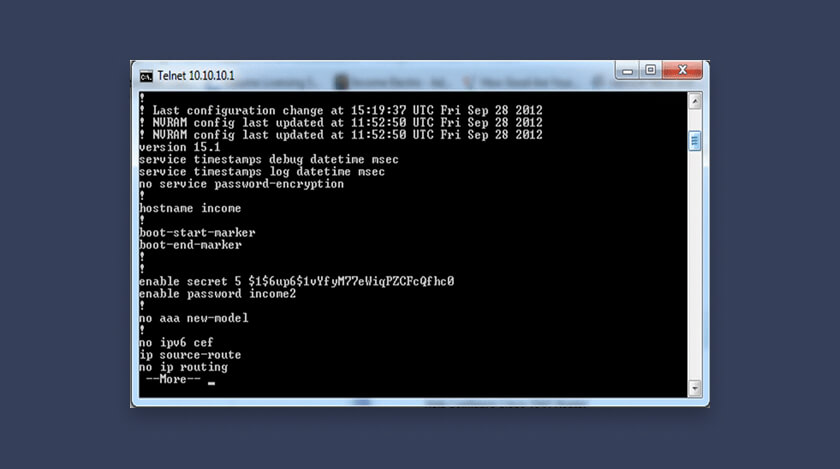 Surprisingly, it may not be Avast that is slowing down the internet speed. The router configuration might also be responsible for the downfall of speed in your internet connection. To fix avast slowing down internet issues caused by router configuration, contact your internet service provider.
A server down or weak internet connection can delay the loading of pages. This is why you must connect your PC to a stable Ethernet or Wi-Fi network when using the avast program.
Solution 2: Adjust Web-Shield Settings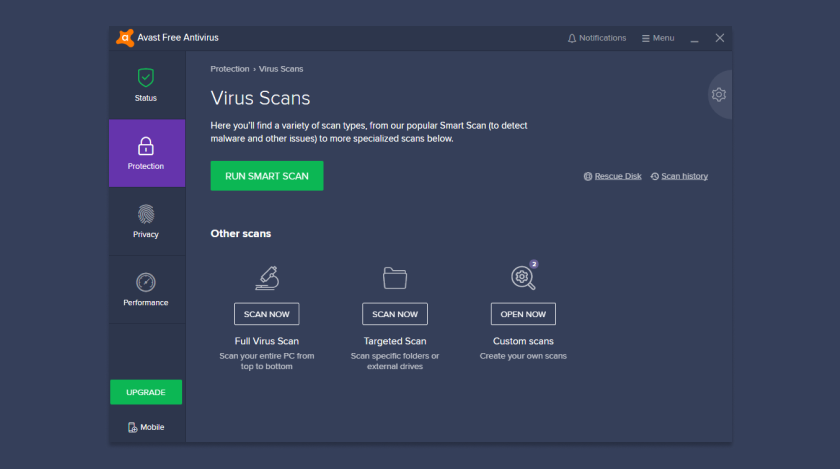 Avast utilizes a very sophisticated internet activity monitoring function called web-shield. It may slow down the internet speed a bit, but the difference is very minimal and imperceptible.
If that is what you think is slowing down your internet speed, you can adjust the web-shield settings. Below are the steps for customizing your web-shield configuration.
Open the avast antivirus user interface and then go to

Menu >Settings>Protection>Core Shield.

Navigate towards the

Shield Settings Configuration

option.

You can make your selection for the web shield tab.

Disable the box which is next to the option for 

Enabling HTTPS scanning

to disable the settings. 
When active, the HTTPS scan prevents malware from attacking your system; when disabled, File Shield scans the downloaded contents before running any files.
Online security is essential to all kinds of online activities for regular web surfing or business purposes.
Compatibility Issues With Web-Shield
Some network connection types are not compatible with specific parts of the web shield, as the default settings for some routers and ADSL modems may expect a different connection or package type. This incompatibility may cause connection resets and timeouts. For example, if your device has a short timeout setting, web-shield scans may cause the device to timeout.
Solution 3: Update Your Browser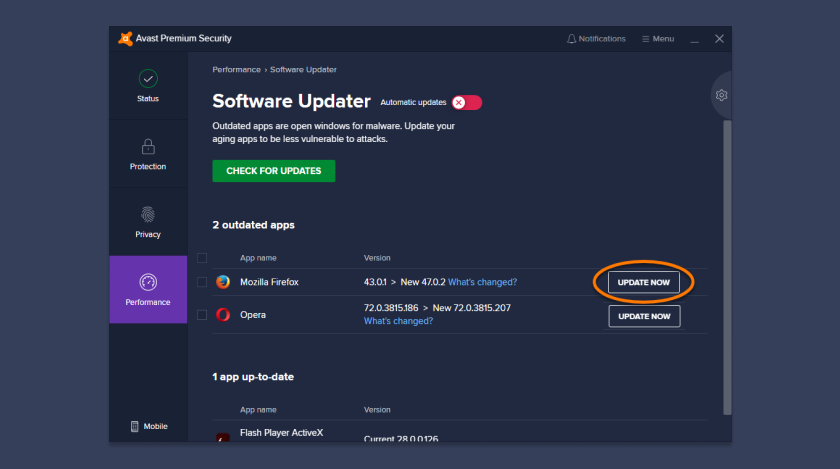 Usage of a browser version that is incompatible with the avast program may cause avast to slow down your network speed. If your browser is not up-to-date, you may try the below steps to update it and see if that is compatible with your avast program. This has a chance of increasing your internet speed.
 First, launch the browser.
 Go to the Browser Menu. You can find it in the top right corner. It is generally indicated by three horizontal or vertical parallel bars.
From the Browser Menu, click Help. It will start browsing the web for the latest version. Would you mind waiting till it is complete? Your browser will be updated to its latest version; now restart the computer. I think you have found your solution now.
Solution 4: Uninstall And Reinstall Avast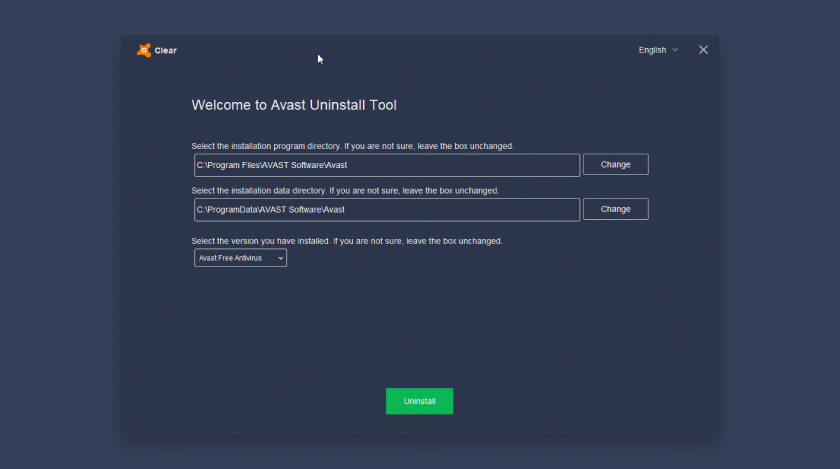 If none of these mentioned above tricks were fruitful for avast slowing down internet issues, try uninstalling the program and reinstalling it.
To Uninstall Avast, Go Through These Steps

:
Go to the control panel window. For this, go to the windows button and next to the search bar. Now on the search bar, type control. Select the topmost result.
Next, check the View by section if it is not set as Category drop-down menu beside View by and Select Category option from there.
Now from this transformed Control Panel window, click on Programs and then on programs and feature; this will get the window open, where you can see all your system installed programs list.
Now, from this programs list window, get the Avast program, then right-click on it. You can select the uninstall to uninstall the program. You should restart your device after you have successfully uninstalled the program.
To Install Avast, Follow These Steps:
Once your computer restarts after uninstalling avast, use a browser and search for the download page of avast.
From here, click on the latest version of avast and download the program.
Once you have installed the program, navigate to the location where the setup file is located. Now click twice on it and follow the on-screen instructions to install the program successfully.
Restart the computer after the installation.
Conclusion
This article covers almost all the potential reasons that may cause Avast to slow down the internet on your PC. I have also provided suitable solutions for those discussed problems. You may also share any other reasons that may induce the given problem, and the solutions if you have any.
I hope one of these tricks, as mentioned earlier, was helpful for your query of avast slowing down internet issues. If your answer is no, then I recommend you take an expert's advice. I Will be waiting on your valuable feedback.
Read Also: