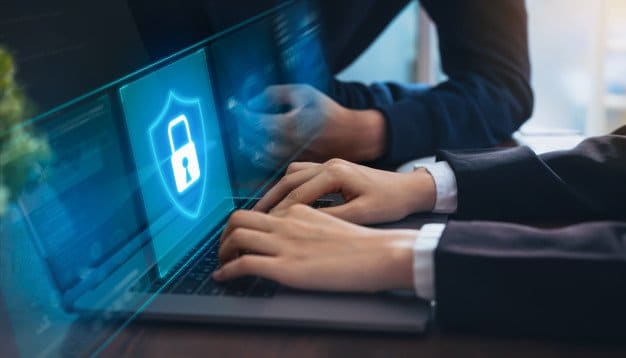 The internet has made communication easier as everyone is connected. There are gadgets like phones, iMac, iPad, and laptops. All of these are personal computers, and they all have one thing in common: they make life easier. Virtually everything can be done online. From the food order to help with homework. You can carry out research for a school project, get certified from a school, work from home, or even rub minds with other professionals in your field. Because of the importance of these gadgets, you have to take extra care to keep viruses and malware from affecting them.
Tips on How to Keep Your System Safe from Viruses and Malware
While external threats may seem menacing, there are ways to tackle this problem. Listed below are five simple ways to keep your system safe.
Secure Your Network
Because of the way a PC is built, there would occasions where you will need to connect to other devices and or WI-FI. A password is required to avoid unnecessary connections from unknown sources.
It would effectively keep unwanted devices from connecting to your system. It applies to both your device and your WI-FI. A less obvious way to secure your network is to hide your SSID.
Don't Underestimate An Antivirus
There is a general belief that antiviruses do not work, so a lot of people think it is a waste of time to have it installed. It is entirely untrue. To be on the safe side, get a high-quality antivirus.
They are instrumental as they protect your system from invasions. You only have to update regularly for the best results. While a lot of antivirus software comes with a fee, some are free.
Microsoft provides a free antivirus. All you need to do is make sure you have a licensed Windows. Having the antivirus on your system is not enough; you have to use it. Regularly, do a system scan run.
Get The Latest iOS
In the tech world, nothing is static. There are new developments and improvements every day. Therefore, software developers are always adding new things to their systems.
Make sure to keep your version up to date. Most times, the updates come with new security patches. Using an old version will be detrimental to your operating system.
File Backup
For security reasons, especially if you have essential files in your system, you might want to have a backup. The system has a regular internal hard drive. But even that can be breached by viruses.
So to be safe, make sure your files are saved on an external storage device. It is not too much to have more than one backup.
Be Careful with What You Click
The internet is crawling with unsafe websites. A click on one of these websites could be dangerous to the security of your system. Apart from unknown websites, emails, and attachments could also be potentially harmful.
As a means of safety, make sure your anti-spam is working. It will prevent malicious emails from entering your box.
Conclusion
There are several means of keeping your system free from viruses and malware. These five tips can keep your computer safe in the meantime, though. You can do further research to find out additional measures.