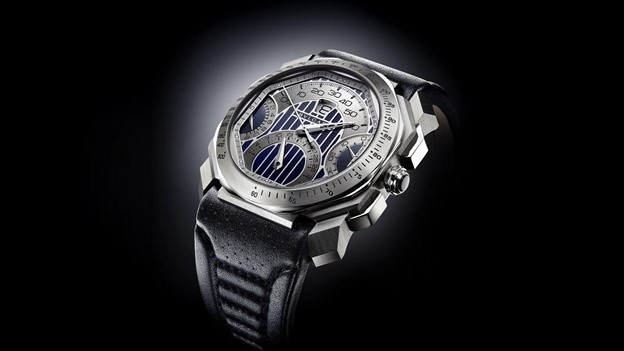 No matter how advanced the industry becomes, wristwatches will never go out of style! Though it is common for smooth men and women, the latter prefers it as an accessory that complements their overall appearance. Although there are several luxury labels to choose from, Emporio Armani stands out for its brand pride and recognition!
Watches by Emporio Armani will never make you regret your decision. With its distinctive look, every Armani watch adds a touch of luxury to your wrist. There's something for everyone, from classic styles with leather bands for casual wear to elegant bracelet-style watches in royal colors. Its timeless beauty will never let you down.
Emporio Armani:
"A motto for masculine and feminine individuals who lead a modern lifestyle and want to dress with a sense of casual sophistication," said Giorgio Armani. "Emporio Armani watches embody this approach with modern shapes and fabrics, balanced with a classic style," he added. When you're wearing Armani, you don't need to say anything to please others; the brand speaks for itself.
Armani is well-known in the fashion industry, as shown by its popularity and the status of its logo. Watches aren't just timekeepers for many of you women out there. They are a piece of jewelry that adds beauty and glamour to your appearance. Emporio Armani is the ideal, well-deserved treat for yourself or a loved one in this case.
Their refined and quirky color watches will make you stand out everywhere you go! Since every Armani watch is exquisite in its design and eye-pleasing to look at, there's a good chance that you'll be torn between many intriguing options. Allow this article to help you solve the maze puzzle with our list of the hottest Emporio Armani watches for sophisticated women in 2021.
Greta:
A stunning work of art that blends a classic silhouette with contemporary elegance. The Greta watch from Emporio Armani features an illuminating black bezel that surrounds a white dial.
The watch has a secondary interchangeable rose-gold plated bezel with the brand name for a brighter look. The dial is circled by the patented mineral crystal glass to avoid scratches and shock, and the crown is usually located at 3 o'clock.
The watch is completed by a circular rose gold-toned stainless steel case with three hands and three stick indexes in the same color. The brand's elegant eagle emblem adds a touch of brilliance to this timepiece.
The customizable rose gold stainless steel pin buckle closes the smooth black leather strap. Greta watches are water-resistant to 5 ATMs. The adjustable bezel on this wristwatch is a stunning feature that can completely alter the watch's look. This wristwatch is a must-have addition to your range of sophisticated styles.
Gioia:
Gioia watches combine beauty with class and grace to leave an indelible impression on the wearer. The rectangular stainless steel case is fitted to a shiny green leather strap. A compact wristwatch with a case diameter of 24 mm and a bandwidth of 14 mm. The watch's elegant dial is polished with black mother-of-pearl, bringing two rose-gold hands to live in the middle.
Its minimalistic dial is surrounded by a protective mineral crystal glass, splash-proof with a 3 ATM Water Resistance. It's a well-designed timepiece that's an excellent value for money addition to your list. This slender wristwatch is a perfect daily accessory to adorn your wrist again and again, and it's suitable for formal events.
Gianni T-Bar:
This Quartz wristwatch will not let you down, especially if you want to stand out. This is for the bling-obsessed who want a piece of jewelry to gleam on their hand. One of the stunning contemporary styles is the two-tone bracelet. The rose gold accents on the 32 mm stainless steel case and lugs are one of its standout features.
Donna:
Among the wearable classics, this is a modest and minimalist wristwatch that outperforms the flashy ones. Its luxurious brown leather band completes the look. Donna is presented in a 32 mm stainless steel case with a rose gold-tone finish.
The cream-colored dial of this Quartz movement watch has Roman numerals at the three, six, and nine o'clock locations. The inspiring Emporio Armani logo at 12 O'clock should not be overlooked as it expresses a special kind of charm even to the trained eye.
These, including the hour, minute, and hour markers, are in the same tone as the case. Through the use of mineral crystal glass, the dial is well shielded from falls and scratches. Donna watches have a 30 m water resistance, so it's best not to go swimming with them. Donna watches are ideal for any formal occasion due to their simplicity.
Takeaway:
Emporio Armani, a well-known fashion house, focuses on the style aspect to ensure that everyone who wears it is perfectly adorned for every occasion. It is targeted toward younger audiences and focuses on contemporary characteristics and trends.
Read Also: