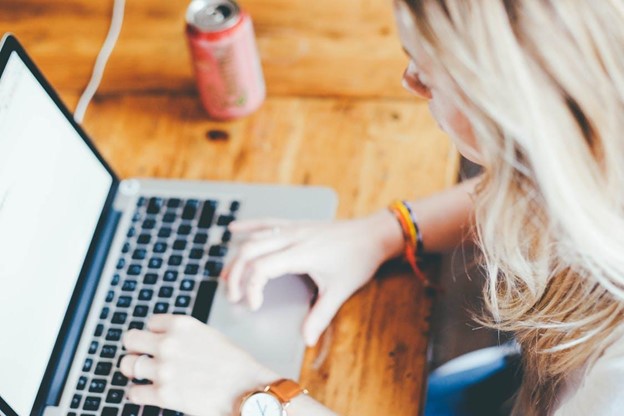 Choosing reliability is always what people do. In the case of handling PDFs, you need to use reliable and convenient software to manage them. With GogoPDF, you can securely add a watermark, number the PDF pages, or split a PDF document easily.
You can also freely access the different tools that this online software can offer. Here are the GogoPDF tools you need to use now!
Add Watermark:
When something is not yours, don't steal it. Today, the worst thing that happens is someone taking credits for something they don't own or created.
Because you can post everything on the internet now, photos, videos, or even documents can become viral now, which causes other people to claim something they did not create. The same thing goes with your PDF documents, and other people might steal them, which should be enough reason for you to protect them.
When we say protection, it means adding something to your PDFs, which will tell others to back off, and this is someone's property. In short, try adding watermarks to your essential PDFs. If you wish to use the best tool in doing the process, you are an inch away from achieving your goal. With the add watermark to PDF online tool from GogoPDF, it's easier to place the watermark you want.
Users are also allowed to choose the watermark that they want. They can add pictures or text to make sure they own their PDFs. The process is also pretty straightforward, and users can perform it anywhere they are in the world. So here are the steps that you need to follow using this online tool:
Decide which PDFs you will add the watermarks. Get them from your PC and upload them straight into GogoPDF.
Add the text or upload the photo you wish to use as the watermark. Pick the spot where to put the watermark, then select "Add Watermark."
If the process of watermarking is not yet complete, wait for a few minutes.
After the watermarks are added to your PDFs, you are free to download them. You can also send the file or document link through email.
Number Pages:
If you wish to add page numbers to your files, you can use this tool from GogoPDF.
It's pretty easy to operate, and all you need to do is get the file from your PC, upload it, choose the pages you wish to add the numbers, apply the changes, and quickly use the files. Before we get into deep details on how this online tool works, we need first to explain what advantages when you put numbers to your PDFs' pages.
You can use numbers to highlight any critical contents of your report or project. They are also easier to read on the pool of words, which you should apply this method as soon as possible. People can easily follow pages organized by numbers, and it's more enjoyable to read something that's organized and neat.
Overall, even if you are so brilliant and innovative, it will look chaotic and confusing for others who will read it if you don't organize your writing. If something like this will happen to you, begin the first step by adding numbers to your PDF pages. Start using this tool now and know its importance. Follow the steps below and quickly edit your PDFs:
Choose and upload the PDF document that you need to add page numbers.
Pick the page part where you will place the numbers. After that, apply the changes.
Choose the method of sharing your file. You can email the file or the document link, you decide.
Start saving the file now to your desktop or upload it on Google Drive or Dropbox account.
Split PDF:
This tool from GogoPDF will quickly and efficiently split your PDF file into separate and different PDFs. The process will only take about 2 minutes, and the divided documents' quality is the same as the original one. Using the Split PDF function will allow you to remove unwanted pages, create attachments and chapters. So here's how to split your PDFs using this online tool carefully:
Upload any PDF that you need to separate and drop them into the website.
Choose the method of dividing your PDFs, then start the process.
Wait for the separation process to be done.
The separated PDF files are now ready for you to download and save.
Takeaway:
GogoPDF is the best online software for handling multiple PDFs. Users can easily access the website through their mobile devices or computer, making it convenient if they are on the go or at home.
Read Also: