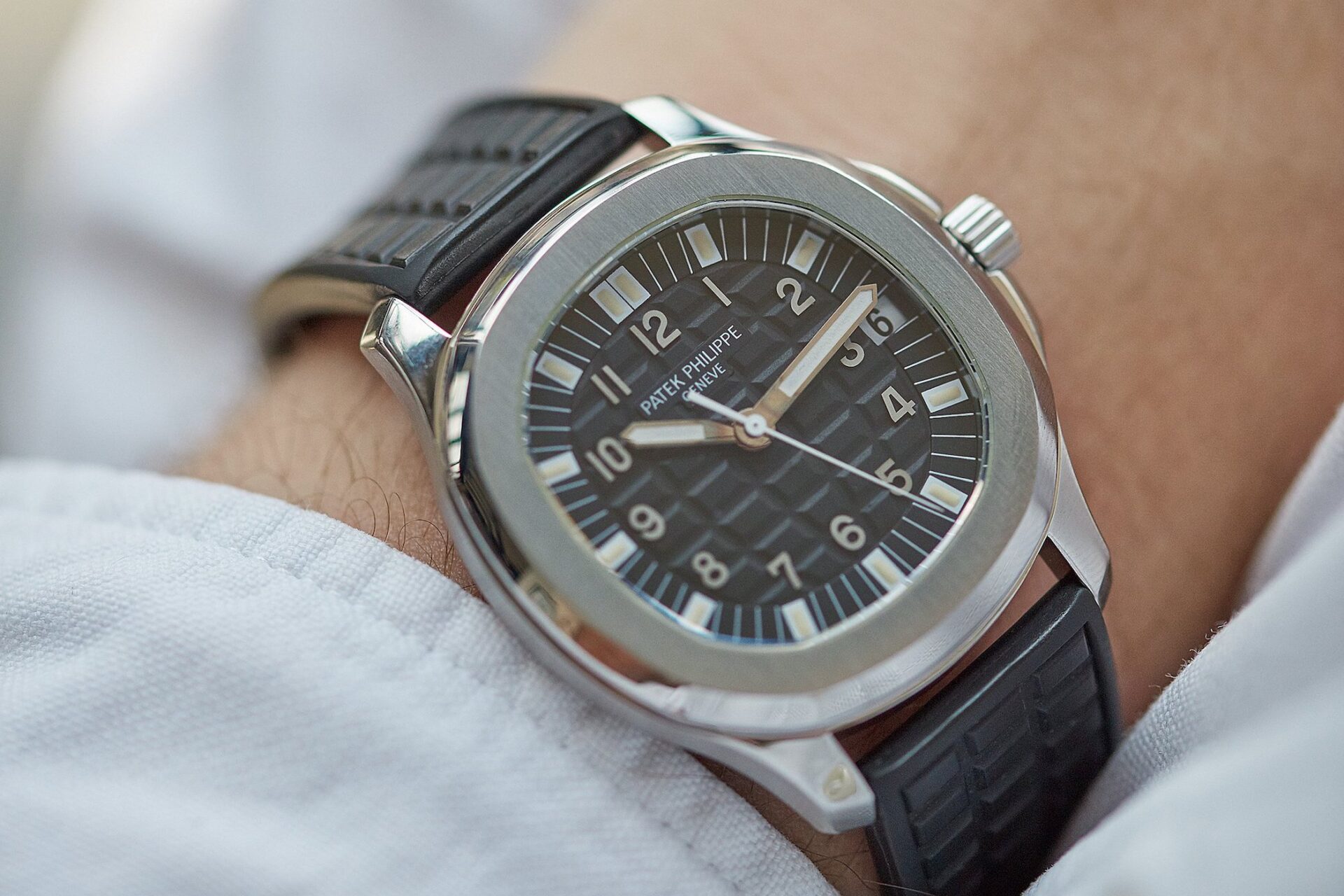 Are you ready to shed money for a luxury watch that screams quality and elegance? Patek Philippe has the most expensive watch models up to date. There's a particular collection among the Patek Philippe luxury watch models that successful and famous people are wearing today, and here are some of them along with their chosen models.
The Beatles:
Patek Philippe Aquanaut was launched in 1997, providing 120-meter water resistance, and became a diver's best friend. But it already entered the music scene with the members of the legendary band 'The Beatles.' Paul McCartney wears a 5167A model with a Calatrava-logoed clasp, while Ringo Starr sports the 'Jumbo Aquanaut' 5065-1A.
Both musicians wore minimalist Aquanaut models during a photoshoot of the band members for their documentary titled 'Eight Days A Week' in 2016. Ringo Starr is not new in the luxury watch scene as people witness him rocking the stage with a Patek Philippe 3448 yellow gold, auctioned in 2015 at 179,200 USD. Patek Philippe manufactured only 586 Aquanaut 3448 watches.
George Soros:
Next on our list is the low-key millionaire investor George Soros who has over 8 billion USD net worth as of 2021. In his biography cover, he adorned an Aquanaut 5066/A with stainless steel. He is also seen in interviews and interviews wearing the watch model.
The Avengers Cast:
The Avengers cast members are known for their versatility in acting and fashion on the red carpet. The actors and actresses wear designer dresses, shoes, and accessories. But two members of the team attracted watch collectors wherever they go.
Who can better sport Patek Philippe Aquanauts than Iron Man himself! Photographers captured Robert Downey sporting an Aquanaut Ref 5712/A showing a power reserve and a moon phase. Let's not forget his buddy Spiderman actor Tom Holland. He wore a rose gold Aquanaut 5167R with a chocolate brown composite strap during his interviews and photoshoots.
Mark Wahlberg:
Great actors after another. Aquanauts have hit it on the Hollywood scene again, and it's no surprise it landed on another rich actor's collection. Mark Wahlberg is one of the richest actors today with a whopping 300 million USD net worth. He comes in strong with the Aquanaut 5168G.
Photographers spotted the award-winning actor in his Jordan basketball shorts and a shirt with his workout supplement brand's artwork wearing the Khaki Aquanauts. The actor loves Patek Philippe watches as he also owns a Travel Time Chronograph adorned in diamonds.
John Mayer:
Let's go to the music industry. American singer-songwriter John Mayer also showed his love for the Patek Philippe luxury watches and sports a 5164A Travel Time Aquanaut with a Tiffany Dial. It's his favorite watch among his collection, and he wears it anywhere he goes. He also owns a 5370 Split Second Chronograph in his collection of Patek Philippe watches.
Post Malone:
The younger generation of musicians has also fallen in love with Patek Philippe Aquanaut watches. One of its luxury watch models fell into the hands of American rapper Austin Richard Post, also known as Post Malone.
In 2019 Baselworld, guests and celebrities turn their heads to Post Malone's Aquanaut 5168G in camo green, and it doesn't end there. The watch also features an 18k white gold case, alluring expert watch collectors and celebrities during the party.
Drake:
Drake took a brighter turn to our list as he owned an Aquanaut 5968A with a stainless steel automatic chronograph and orange rubber straps. The stainless steel case, gold numerals, and sapphire-crystal back just wowed people over the internet.
Let's talk about its features. Aside from its attractive colors, this Aquanaut strap is made to be resistant to salt water and UV radiation. The stunning Aquanauts also have a unique self-winding flyback chronograph movement and is priced at over 90,000 USD.
Virgil van Dijk:
Now let's head to sports. Aquanaut watches manage to catch the eyes of the most popular football player in England today. Photographers snapped a photo of the Dutch professional footballer sporting an Aquanaut 5164. But his love for an Aquanaut doesn't end there.
He was also spotted wearing a Khaki Green Aquanaut 5168G-010 in 2020. This watch model was released in Baselworld 2019, featuring a green dial. Virgil van Dijk was seen wearing this Khaki Green 5168G-010 model with Liverpool's captain Jordan Henderson also sporting an Aquanaut Chronograph 5968A.
Takeaway:
It's never easy to choose between luxury watch brands, and they all have their pros and cons. If you're prepared to spend a considerable amount of cash for your next luxury watch purchase, add a Patek Philippe Aquanaut to your collection today. Not only will you exude luxury, but you experience functionality.
Read Also: