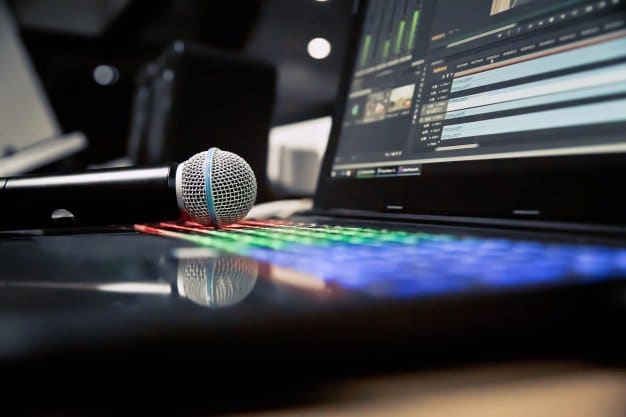 Hey there! Yes, I am talking to you. Are you looking for a podcast software that can record high-quality audio for your show? Ahh, what silly question I am asking, of course, you are looking for podcast software. If not for that this content would have not reached you.
It is very important to have software that is proficient with the podcast recording so that your audion can be loud and clear. Having a good quality podcast software means your message will reach out clearly to your audiences.
With the rising demand od of the podcast software, there are many companies that have been recently surfaced up providing software for podcasting. However, the sheer number can create confusion among the people which podcast software to choose.
For that reason only I am here for you all. In this article, I will explain to you all kinds of podcast software, the current market has to offer.
Top Podcast Software
Here in this section of the article, I have listed down a few softwares that are currently among the best podcast apps and software all around the world.
So here we go.
1. Logic Pro x
Logic pro x is one of the best podcast software that most of the seasoned podcasters use this software. This software is the undisputed kind of audio editing industry for the past decade. It not only provide the best features for the editing, but it also maintains the high quality of the audio.
Logic prox is packed with all the features that a professional podcaster needs. Sometimes the podcasters are also overwhelmed by the sheer number of features it had in store for them.
Starting from adding sound effects, simulating acoustic, vintage EQs, to whatever edits you can make in your content. However, using this software means that you need to have previous experiences working with audio editing, otherwise it will be very hard to take all the advanced features in one go.
Pros
Provide unlimited features for audio editing.
It has a rich collection of plugins and sound effects.
It supports 24-bit audio recording.
Cons
Restricted to the mac system only.
Require audio editing knowledge.
2. Adobe Audition
Adobe Audion has been the part f the Adobe creative software for the start. Over the past few decades, Adobe Audition has grown roots deep in the audio editing industry. And it is now one of the best podcast software that the audio industry has to offer.
Adobe Auditorium is supported with the best of the features that a professional needs to create an excellent soundtrack for their project. If you will go through the list of features that this podcast software has to offer, then the first thing that will come into your mind that how come a podcast software can have a feature like these. Basically speaking, Adobe Auditorium is a one-stop shopping mall for you where you can get all the necessary things for audio editing.
Pros
It comes with powerful denoise effects.
Supports high-quality recording
It offers batch processing features that can come in handy while editing more than two soundtracks.
It supports both Windows and macOS
Cons
It contains some unnecessary tools that are not al required for audio editing.
This software is made only for professionals.
3. GarageBand
What if I say that there is podcast software that allows all the basic editing features for free. I know, I know, it is hard to believe, but yes it is true. GarageBand is one such software that allows you to have all the basic high-quality editing features for free.
GarageBand allows you to record more than 250 song tracks and help you with multiple recordings. It also helps you to select the best soundtrack from the lot.
In addition, you also get smooth interphase for mixing up the audio files and produce high-quality audio before sharing it to your audiences.
Pros
It has excellent podcast capabilities.
It is supported by advanced editing tools.
Cost-effective.
Cons
Require a basic level of audio editing knowledge.
This software is limited to macOS and iOS
4. Audacity
Audacity is one of the free podcast software that allows a platform for the user to record and edit their podcasts. This platform has been in the market or many decades but has been overshadowed by the likes of Logic pro x.
Audacity has outdated user interphase, in spite of being an older version, it is still keeping its own against some big competitors. You can record your audition from any given platform, Audacity will accept all kind of audio files. In addition, you are allowed to select a bit to create an audio recording. The bit that is t your disposal re 16 bit, 24 bit, and 32 bits.
Pros
It is a free platform to record and edit audio tracks.
Reco0rds high-quality audio tracks.
Supports almost all kinds of audio files.
It has a rich library for audio effects.
Cons
It has outdated interphase.
It comes with limited editing features.
5. Alitu
Alitu is an online platform where you can record and edit all kinds of soundtracks. It has the embedded with AI technology that automates itself to edit the uploaded audio into a high-quality audio file.
Alitu has user-friendly user interphase that helps the user with the best of editing experiences. In the editing process this podcast software as id3 tags to every video automatically. In addition, you can ever create a solo recording and can share or post them on the different podcast sharing platform.
However, you must know that Alitu is a moderate podcast software, so, you cannot expect to have a high performance like pro x or Adobe.
Pros
One of the simplest and compact podcast software.
Support various audio files.
Integrated with several.
Have one of the best noise cancellation features.
Cons
You cannot adjust the file manually.
It offers only limited features.
Conclusion
Each of the podcast software that is mentioned in this article is among the best. Every software has its own advantage over the other software. So it is on you to choose the right podcast software based on the kinds of requirements you have.