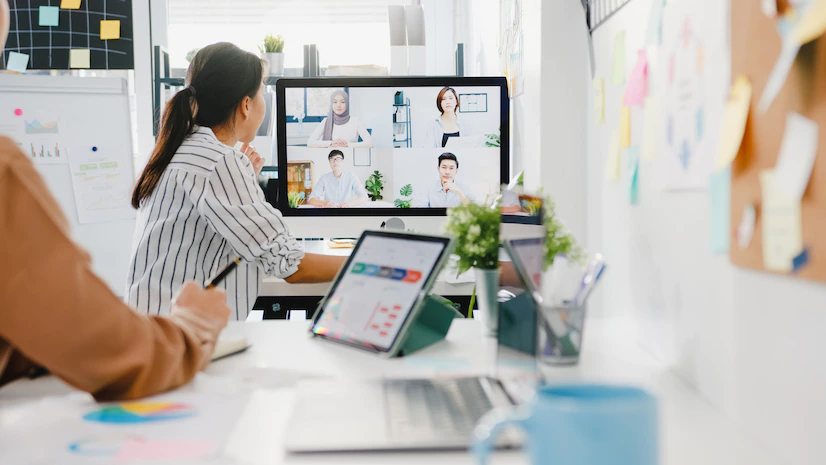 Remote work is more popular now than ever before, thanks to technology. COVID-19 has also contributed in a big way to making remote work indispensable to people and organizations around the world.
Approximately 70% of the world's employees are hybrid workers, meaning they spend part of the week working in the office and the rest of it working remotely.
What is Remote Working?
Remote working is, in simple terms, working from a location away from the office. That could be at home, a restaurant, a different state, or even abroad.
Remote working means employees do not necessarily have to report to work physically to perform their day-to-day activities. They can do all that whenever and from wherever they are.
That eliminates the limitation of time and distance, which, as a result, translates to more productivity. Also, most, if not all, employees report feeling happier, hence more productive, when allowed the chance to work remotely.
If you plan to implement remote work in your business, you need to rely on several technologies to succeed. Here are 3- examples
1. Cloud Computing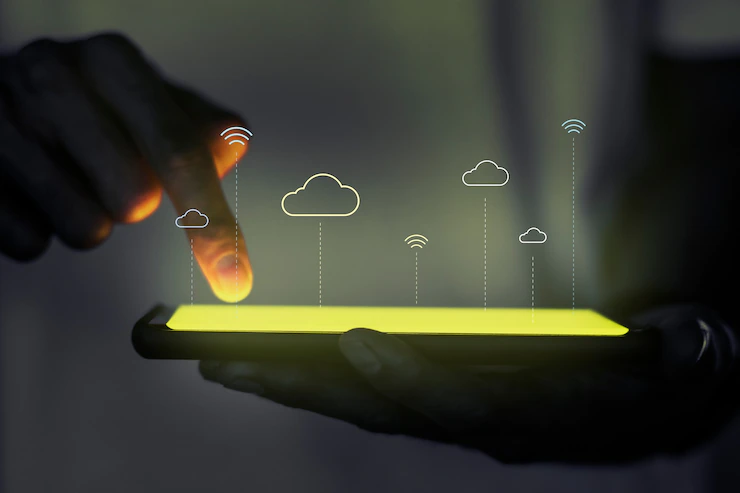 If you still haven't implemented cloud computing in your business, you can be sure that you lag behind your competitors. And it is high time this comes to an end.
Cloud computing is a technology that relies on the internet to store and manage data on remote servers and allow access to that data through the internet. It is one of the best and the most effective technologies to promote remote working.
Advantages of cloud computing include
It increases data safety
It is fast and convenient
It is scalable
There are several types of cloud computing. These include
A. Public Cloud
A public cloud is;
Owned and managed by third-party service providers
The providers can rent their services to any interested individual or business, meaning no one has exclusive rights
Examples of public cloud providers include Microsoft Azure, Google Cloud, Alibaba Cloud, IBM Cloud, and Amazon Web Services (AWS).
B. Private Cloud
A private cloud is;
Owned and operated by a single individual or organization
It can be hosted locally or remotely depending on the needs of the business
C. Hybrid Cloud
Hybrid clouds consist of public and private clouds working together, sharing data and other resources. They are ideal for individuals and businesses who would want to maximize the advantages of both public and private clouds. Itrezzo is a perfect example of a hybrid cloud model.
D. Multi-Cloud
Multi-clouds are a combination of multiple public clouds from different service providers. Under this model, business owners can expand their cloud setup in various ways depending on their preferences and business needs.
But they can access those different cloud systems formed through the same network.
2. Video Conferencing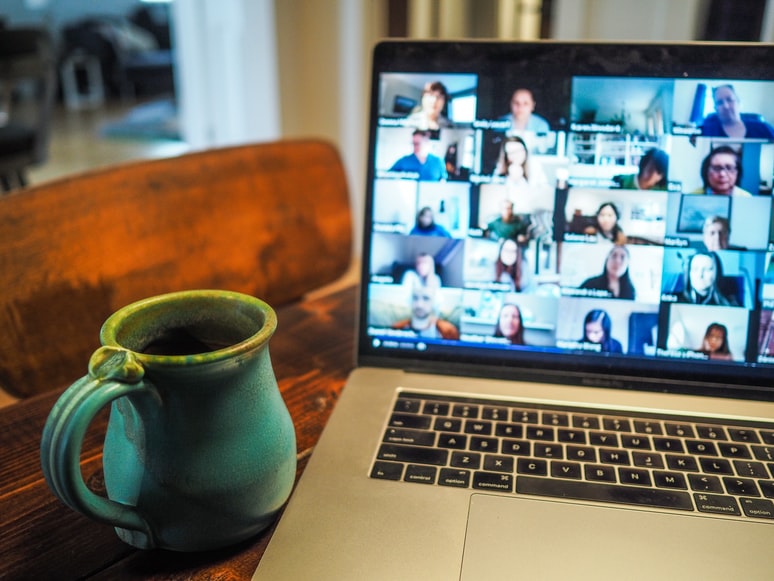 Video conferencing is a technology that relies on the transmission and reception of audio-video signals between users from different locations. It enables face-to-face communication between two or more people in real-time.
Businesses use this technology to hold virtual meetings with their remote staff from wherever they are in the world.
Video meetings are a good way for business owners or managers to ensure regular communication and collaboration with remote employees. They are also perfect for engaging them and facilitating remote team building. According to research, 87% of employees said video conferencing helped them feel more connected to their coworkers.
There are so many video conferencing tools available, but you have to pick the right ones to get the best out of your meetings. Below are a few examples you might want to consider
Zoom
Zoom is one of the best and the most popular video conferencing tools in the market. Its popularity rose dramatically during the pandemic due to the increased demand for remote work. Precisely, Zoom recorded a 470.33% rise in its customer base in the year 2020 alone.
Apart from holding online meetings, you can also use zoom to host webinars which allow you to connect to a maximum of 1000 attendees with up to 49 panelists. You can record and preserve all that for future reference and knowledge management.
Other video conferencing tools include
Skype
Microsoft Teams
Join. me
Google Workspace
Webex Meetings
GoTo Meeting
Jabber
BlueJeans Meetings
Webex App
Google Meet
Google Hangouts
3. Customer Relationship Management (CRM) Tools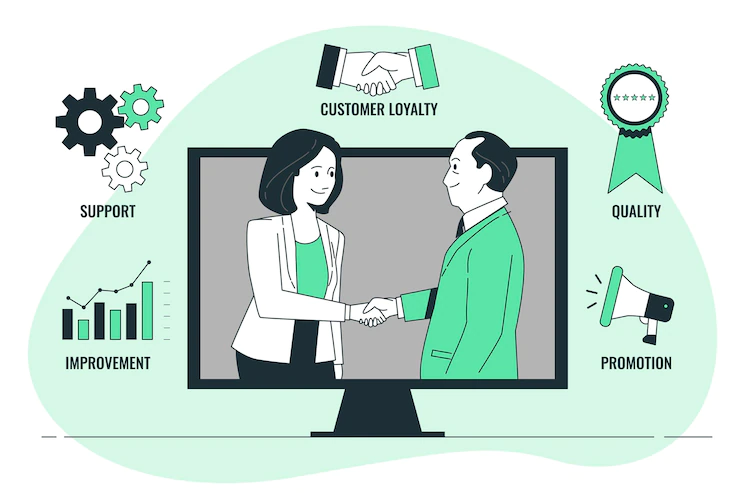 Every wise business person knows that the customer is the boss and that attaining customer satisfaction is the key to success. That explains why CRM is essential.
CRM is a technology that helps businesses to gain valuable insights into the behavior of their customers and potential customers and fine-tune their business operations accordingly. The goal is to ensure that customers get what they want to their satisfaction.
CRM helps your remote teams attain the following in your business
Connect, interact and engage with customers to improve customer relationships
Ensure easy access of data wherever and whenever needed
Improve business reputation
Increase customer trust, loyalty, and retention
Automate tasks
Boost productivity and profitability
Improve coordination amongst teams
The list goes on
Below are a few examples of CRM solutions
HubSpot
HubSpot is probably the best CRM tool you will find in the market because
It offers a free version which is almost as good as any other CRM tool.
It is easy to use
It is a cloud-based software that has almost all the features you need including,
Document storage
Calendar
Lead scoring
Email marketing
Segmentation
Market Automation Integration
Task management
Other CRM solutions include
Salesflare
BIGContacts
Pipedrive
Zoho CRM
Mailchimp
Oracle CXapptivo CRM
Conclusion
Remote work is going nowhere. It is here to stay. Very soon, most businesses will not need to have offices as much. As a wise business owner or manager, you need to prepare your business for such a future.
Set up remote teams and implement the right remote technologies to help them complete their tasks and projects. That is the only way to secure success as far as remote working is concerned.
Read Also: