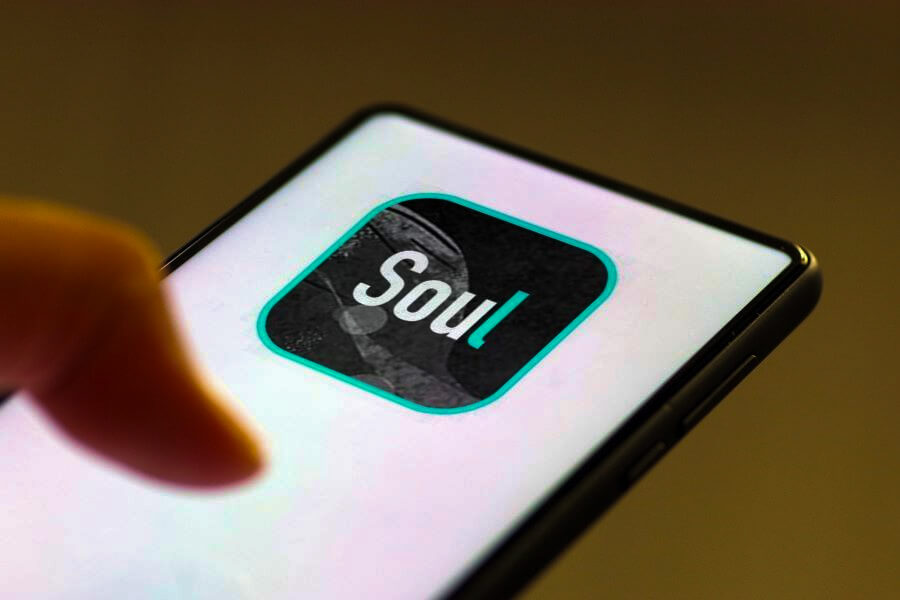 Despite these challenging times. Shin Juyeong took courage and was able to achieve her long-aspired dream with the help of SouIstar.
Just recently, a platform was built by Soul App in partnership with the variety entertainment company. Gostar Bustar which aims to give every South Korean university student the chance to stand on the stage and show off their hidden talents.
Not only do SouIstar give the much-deserved spotlight to talented college students, but the program was also hosted by the hottest Korean celebrities and a 10,000,000 Won worth of prizes were given to the winner.
Whether they wish to sing, dance, or do stand-up comedy—— everyone had the chance to showcase their skills onstage. What surprised judges and audiences is the fact that many of the participants chose to follow their dreams and have rejected the envelope. This goes to show how passionate they are in reaching new heights of success.
Throughout the program, these college participants were also exposed to an environment overwhelmed with like-minded people, who are all supportive of each and everyone's talents.
After taking a leap of faith to join the program. Shin Juyeong was crowned as the champion of the recent SouIstar contest.
This opportunity gave her the chance to step out of her box and change the prevailing perception that people have about her. Since day 1,Shin has served as a great inspiration to all the viewers to take risks and to allow her talents to shine. The entire message of the program is in line with the mission and values of SOUL, which is to provide a safe and welcoming space where anyone can show their authentic self and discover their truest potential.
Yoon Gangnyeong. award winner for Viewer's Choice, has delivered a heartfelt acceptance speech about how everyone deserves to be respected, regardless of their dreams, passions, and lifestyle.
He also shared how he experienced isolation during his college days all because his classmates consider his passion to be a comedian too eccentric and out of the norm. Thankfully, his desire to spread joy and smiles were fulfilled after joining SouIstar.
Through this program, he was able to meet like-minded souls to speak with and to share the aspirations rooted in his heart. Overall, this experience has fueled his passion to pursue his natural talent as a comedian. Just like Shin and Yoon, countless of ambitious Soulers are off to a journey towards the fulfillment of their dreams through the Soul Metaverse.
During these unprecedented times of COVID-19. a significant number of young people lost opportunities and were forced to put their dreams on halt in order to comply with all the preventive measures imposed by the authorities.
The ex-kpop idol trainee, Kang Seongjae,  was of the people who were immensely affected by this. Kang had a great potential to excel in the industry, but the virus took place and changed everything for him.
Despite all the hardships he faced, he still chose to live up to his dreams by participating SouIstar. Kang was a strong candidate for the first place as each of his performance left huge impact on the audience. He considers joining SouIstar as a stepping stone that will take him closer to achieving success in the music industry.
SouIstar is a perfect stage to help the younger generation to showcase their talents and express freely, especially in the coronavirus pandemic.  The primary goal of SOUL is to connect people in a more meaningful way so users could share their gifts to other people unabashedly through the help of metaverse.
About Soul App
Soul App is a leading algorithm-based virtual social playground that allows its users to find new people from different backgrounds. This app serves as a safe platform for the users, or also known as 'soulers' to make new friends and maintain judgment-free connections with each other.
SOUL's continuous efforts are driven by its mission to create a 'soul'cial metaverse targeted towards the younger age groups.
Through its well thought and immersive design. SOUL  has become home to a world of diverse people-who are all willing to express their true, authentic selves and get inspired by others. The possibilities with Soul are endless, as it holds a tight-knit community comprising 34 million monthly avid users and robust commercial value that encourages Soul's strong user growth.
Read Also: