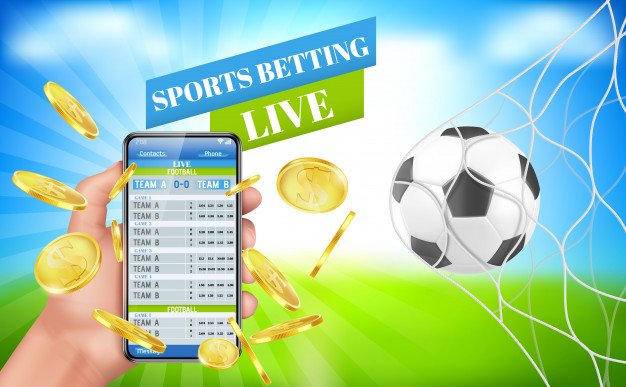 If you are a sports enthusiast, you probably know that betting has always been an integral part of the experience, whether it comes to watching sports matches, games, or championships. It adds that little bit of spice to cheering for your favorite athlete or team. In the past, bettors would've had to find a local bookmaker in order to place bets. However, in the last two decades, that has changed with a steady growth of websites that offer online betting on sports and matches. It even came to the point when the biggest betting companies were afraid to lose their spotlight and go out of business. Instead, they adopted the new trends and took a significant leap forward. And now, we've entered a new era of sports betting app development.
Online betters no longer had to find a local bookmaker in order to place a bet on their favorite team or find a laptop to access the betting website. Whether you are on the move or away from your hometown during the month of a sports event or a tournament you've been looking forward to, as long as you have your smartphone with a betting app installed, you can easily check the news, place bets, hoping for that lucky chance, and cash out your winnings, no matter where you are in the world.
If you analyze the market, some of the best sports betting apps may have very different features, but they all have one thing in common, which is – they tend to improve the user experience of the sports fans. Nowadays, betting apps help them not only to bet but to watch the sports matches live, discuss their opinions with other fans and receive detailed statistics about the game.
Big companies on the market have displayed those features in their renowned sports betting apps and changed the entire scenario. So, if you want to learn more about ways to develop sports betting app, as well as get a rough estimation of its cost, read on to find out.
Basic Features of a Sports Betting App 
If you want to make a good betting app, you should design it to contain a wide range of sports and players to choose from, as well as give your users a good choice of betting models. However, the basic structure of the betting app is no different from any other app. The main function needs to remain simple and straightforward – there should be a user panel and the admin panel.
1. User panel
Includes the login feature, making instant payments and betting, choosing the sport or player, picking out the betting model, interacting with others, knowing the final status of a game once it's finished, and have the option to choose from different categories of betting, usually depending on the sport on which the user wants to place his bet.
2. Admin panel
Here you'll find the sign-up process, which is the same process as in the user panel, then managing the players, receiving insights from bookies, managing the payment, and winning payouts.
Key Features for the Best Sports Betting App
There are numerous features that you can offer to the users of your betting app for an exciting new experience. Some popular features that you might consider including are sports news and the latest trends in betting, as well as match schedules so that your users don't miss out on any important matches. Then there's the betting functionality of the app, like the in-play bets and secure payment gateway. An interesting feature to include would be odds for different sports, live games, and tools that can calculate bet profit.
Let's take a look at some popular features that are a must if you want your betting app to gain any traction and deliver on user expectations.
1. Clean and intuitive UI
When designing your app, make sure that the bettor is going to enjoy using it. The design should be slick and pleasing with no fuss about design elements. Be thoughtful about how you structure bet categories, sporting events, and competitions. Even if you decide to have more than fifty sports categories for the user to bet on, design it in a way to be simple and easy to learn.
2. Simple navigation
Make it easy for the user to navigate your app with just a few taps of the finger. You can do that by designing unique icons for each sport or category. Use fonts that are simple and easy to read. Your user should be able to quickly select a sport and place bets.
3. In-play bets
This means that users can place bets while the game is on in real-time. This makes betting on live matches more fun and exciting for the players.
4. Live game streaming
The live streaming feature in apps is very popular right now. Let your users watch matches live and cheer for their favorite team!
5. Match schedules
Make it easy to check the schedule of upcoming games and matches. Also, add a feature so that your users could set up reminders for events that they don't want to miss.
6. Push notification
This includes notifications about relevant offers, promotional materials, and anything that would encourage your users to check the app on a regular basis.
7. Multi-language support
This is a very useful feature if you want to bring your app to the markets in other countries. If enough users use the app in a certain country, it makes all the sense to make it available for them in their native language. This will not only improve user experience but also attract more new players.
What is the cost of creating sports betting apps?
When developing a sports betting app, there are a few main factors that you need to consider. Depending on the country where you develop the app, whether it's Android or iOS operating a based smartphone, single- or multi-game, UI and UX designs, etc, the development of the sports betting app would roughly cost between $50.000 to $80.000.
Of course, this is just an estimated price, as you can always find someone to build it faster and cheaper, but not necessarily better. The point being, if you want to create a quality product and get some traction with your sports betting app, you'll have to invest in professional design and development.