When you're starting a tech company, you're entering one of the most innovative and competitive markets of them all. It's a market with great potential for new businesses but also one that requires the utmost from you as an entrepreneur. Start out by checking out these three essential considerations.
Before proceeding into detail, this article entails what kind of problems a tech-based industry has to go through. Only after knowing the complexities will you be able to curate effective mitigating strategies. So, let's get started… 
Setting Up Your Foot On The Entrepreneurial Journey
Venturing out on an entrepreneurial journey is no easy task. But most entrepreneurs would take no other path. The combination of hardship and excitement culminates in the ability to contribute to the world. One of the industries where you have the biggest possible impact on the development of the world is the tech industry.
So, if you're looking to start your own tech company, there's a huge market waiting for you. But you're also entering a highly competitive market where you need to be on your toes in order to succeed. If you want to get started on the right foot, you should keep these three essential things in mind.
What Types Of Problems Tech Industries Face?
Technology appears to be the first priority for most industries. And while that's beneficial for industries, it might imply some serious challenges. Every tech industry generally has to go through the following challenges:
Rapid Transformations
Among the biggest undenied challenges is the rapid changes in these industries. Businesses that aren't agile and cannot execute quickly might be left out of the competition. And transformations are not only caused by industries but also by consumers. 
What they might find relevant today might not be tomorrow. And that's how most tech industries operate. They have to be flexible enough to adapt to overnight changes. If entrepreneurs are finding it difficult, they might seek recommendations and suggestions from prospective clients.
Hiring Quality Candidates
Another big challenge in the tech industry is to find prospective candidates. There are not enough candidates who can perform well in a highly competitive landscape. Tech startups have been growing very rapidly, and there is a lot of funding. But that's not the only criterion. 
While most startups deal with cash flow, things are a bit different here! The biggest entrepreneurs are of the opinion that when they began, they had to struggle to find the most competitive candidates. As a result, several platforms that serve this purpose have been introduced nowadays. 
Cyber-Related Risks
A brick-and-mortar store will never have a similar type of cybersecurity as that of an IT company. At least, startups don't have that. They have to get along with the most effective strategies to mitigate cybersecurity risks. 
Combining a cybersecurity policy at the time your business commences will be the best idea if you don't want to lose any data. No matter how big or small it is, information is certainly important for industries. 
3 Things To Remember For Any Tech Entrepreneur
For any tech entrepreneur to achieve success on the road, it is critical to possess some necessary skills. While some are related to technology and innovation, others are some fundamental requirements. If you are someone who is recently setting foot in the world of tech entrepreneurship, these points will surely help you out:
Finances Are The Backbone Of Every Company
One mistake that many new businesses make and that you should avoid is not focusing sufficiently on finances. Even though entrepreneurship is all about the idea, it's also about building a sustainable and financially healthy business.
This is something you should consider from the get-go. How are you going to make money? How are you going to finance the startup of your business? Are you going to loan money or take on investors? Considerations like these are crucial. It's also possible to take an emergency business loan, which can sometimes be a necessity if you're really struggling and are in need of immediate financial relief. But as the name implies, these options should be an emergency solution if you need some instant financing.
Make Your Business Plan From The Get-Go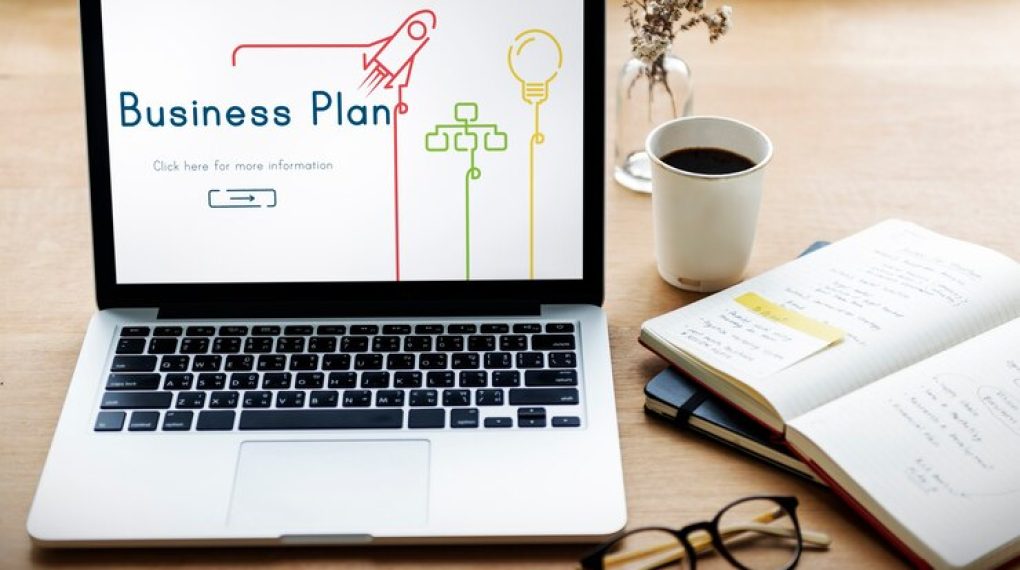 Another great favor you should do yourself is to make your business plan from the start. There's no getting around the windy road that most entrepreneurial journeys are, but you can make the path easier for yourself.
Start by writing a solid business plan that describes your business, your product, your finances, your daily operation, and so on. The more detailed you're able to make it, the better. It will be a great help for you going forward. It's also necessary if you're going to take on investors at some point.
Get Your Name Out There From The Start
Getting your name out there from the beginning is an absolute must. Basically, it means that you need to prepare for your launch. You only get to launch your product once, so make sure it counts. Prioritize networking, get the right business collaborations, and spend the right amount of time and money on marketing your product before you launch it.
The bigger the hype you're able to create, the better chances you have to break into a highly competitive market. Start out by making a solid go-to-market strategy that entails an acquisition and marketing strategy that will ensure that your business enters the market in the best possible way.
Parting Words
Are you starting up a new tech-based company and not sure where to head to? Don't worry because, with this comprehensive guide, you can surely be a step ahead of your competitors. 
6 out of 10 tech leaders anticipate the biggest challenges in the upcoming years. So, entrepreneurs have to gear up well to be a part of this highly competitive landscape. Save this comprehensive guide and implement the strategies later. Also, don't forget to comment below on what challenges you might be facing. 
Read Also: