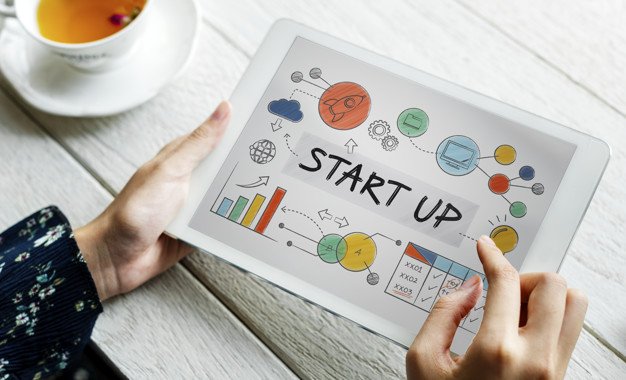 Startups That You Need To know
The startups that got into today's digest offer their solutions to tutors and learners, fitness fans and wine connoisseurs, merchants, patrons visiting their venues, and finally writers who want to see their eBooks published. Why don't you have a look at these guys we picked!
Tutor Universe
Even though summer doesn't usually incline to do anything but relax, it will never hurt to study. Tutor Universe is exactly what you think it is! It is one of the startups that is based on solving academic problems. This virtual study hall with tutors on board can solve all those racking brain problems college students have to deal with.
You can find a teacher regardless of geographic location in one of the 600+ subjects and get the help you need. Tutor Universe also allows students to post questions on the board and receive the answers in under an hour. If you'd like to find an educator for your thesis proofreading, get a tutor to improve your knowledge during a one-on-one live session, or teach a lesson yourself — Tutor Universe is there for you. That's a great place for students to learn and for tutors to reach out to them.
FitStar
Among fitness apps that start gaining more and more popularity, there is FitStar and it totally proves its starry name. Why? It's personal, adaptive, and real. By real I mean that you get a real workout from a real person, who is over and above NFL superstar and a fitness guru Tony Gonzalez training you from the screen of your iPhone, iPad, and even AppleTV. Right, it's video-based but built on an adaptive platform that responds to the user and customizes the difficulty of the exercises accordingly.
So it doesn't matter what your fitness level is, FitStar will scan you with their diagnostic questionnaire and raise the difficulty level of the exercises over time depending on how committed you are to the regime. You don't have to attend the gym or use special equipment, all you need is your Apple device near. The app is free but it has paid versions with more workouts per week and nutritional guidance.
Drync
What are you up to this Friday night? If it happens so that you end up drinking good wine, I have a companion for you. Drync is a wine-drinking app which is probably better to call a wine connoisseur. With the help of the camera on your device and a database with 3 million wines, the app identifies vintage, varietal, and brand you are holding. My personal experience proves that great wine you drank once might never come back, but Drync solves this problem: it offers a unique chance to purchase more wine of this sort instantly, track your labels and share them with the likeminded.
It has recently rolled out a recommendation feature that involves social activity associated with Drync from Facebook and Twitter friends on the service. There is a way to go with recommendations and Drync is thinking in this direction planning to make the social experience more tailored to the user's tastes.
Density
Received $125k in funding
Density is a device and an app aimed at city merchants. The device is a sensor that measures the number of people in the room. The app which they call Density Merchant functions as the foot traffic dashboard. Density uses the data about the number of people to derive analytics for the owners of cafes, gyms, bars so that they could see the demand curve.
At the hours when the number of visits drops beneath a certain threshold, merchants can use a surge pricing feature to offer a discount to patrons. On the other hand, the app is also very useful for patrons as they get access to deals when the restaurant is empty and see the business of a city in real-time. Density is capable of predicting the future and uses this ability to help both — merchants and patrons. This is one of the startups definitely looks like a great find!
Tablo
I don't know about your reading/writing habits, but these guys are totally my kind of thing! Tablo takes care of emerging authors getting their works published to Amazon or iBooks with one single click. You can create your book in the cloud or drop a document with your words into Tablo. The publishing platform allows us to preview a book in the browser, collaborate with editors and connect with readers.
Publishing an eBook with Tablo is as easy as hitting a publish button in WordPress. Created by two designers, Tablo has a clean writer focused interface, chapter control. And other features that deliver a great experience for the writers using the platform. It is truly a headache to get an eBook on the market shelf, but Tablo does all the hard work from producing files to assigning ISBNs and distributing books to iPads, Kindles and more devices globally. It looks like something to fall for if you have some pages striving to get into masses.
Read also: Startup Ecosystems in the USA: 5 Alternatives to Silicon Valley