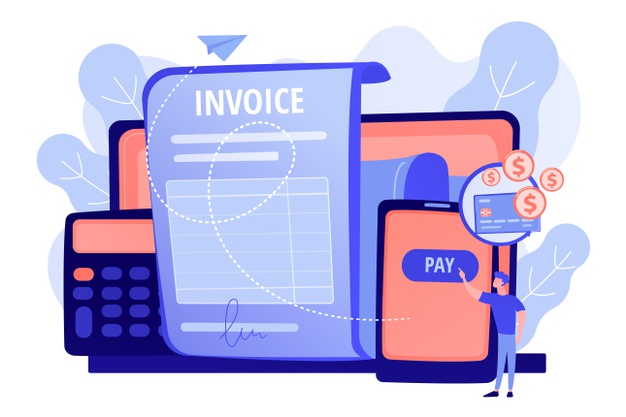 When you're a small or medium business owner who uses invoicing to get paid, it can feel like you're on the honor system. Clients pay when they feel like it, or if they do.
Invoice collection, on the surface, is a straightforward process. Clients hire you to do a job or supply them with a product. You do your part, then send them a bill, which they should then pay.
But that last part is where the process often falls off the rails. The typical customer takes their time paying while you still have your own expenses piling up.
If your invoicing system could use a little turbo boost, there are a few things you can do to get paid more timely. Try these five tips to speed up your invoice collection and keep that honor system working seamlessly.
1. Have a Deposit System in Place:
One of the best ways to look at your work is like this: You wouldn't go to a grocery store and expect to "pay later" for your goods. So why shouldn't you confidently require at least a down payment on your own services?
Asking for a deposit does run the risk of pushing the client away. But the majority of legitimate customers plan on paying anyway, and they understand the need for a small upfront commitment.
Whatever deposit system you use, make sure to put it in writing. It could even be something that is on the graduated trust system, where after so many on-time payments, the deposit is no longer necessary.
By requiring a small portion of the total payment upfront, you have more working capital to keep you going. It helps the client pay more timely, too, because their final invoice won't be as much.
2. Don't Get Complicated:
Is the problem with your invoicing system because it's too detailed?
It's nice to have a brand and style to make your business stand out. However, your invoice's design should be plain and simple. Your logo can go at the top or bottom of the page, but the rest of the body of the invoice needs to be clear and concise.
The information the client needs to know how to pay you should be obvious and easy to find. This should include the total amount due, the type of payments you accept, and the deadline for payment.
Make your contact information stand out, too. That way, if there are questions, the client has no excuse not to contact you.
3. Have a Fast Turnaround Time:
If you want to get paid quickly, the first step is getting the invoice in the hands of the client. This is where your invoicing system is crucial.
If you're still using paper invoices, your payments will be in the hands of the postal carriers. Inclement weather, distracted employees, and other problems may even keep your invoice from getting to your client completely.
A lot of businesses avoid this hassle by switching to electronic invoicing. You can do this in-house or use an accelerated invoicing company to handle it for you.
These companies take some of the risks out of waiting for payment. Companies like Now can further expedite that payment timeline by operating as a middleman that helps you to get paid even faster.
4. Make Your Payment Terms Clear Before You Start: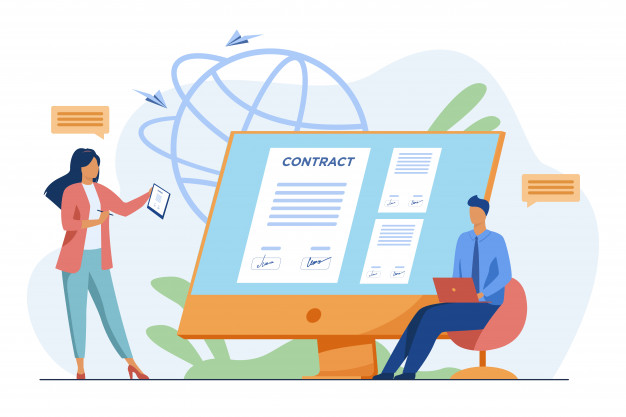 It's an acceptable business practice to have a client sign a contract before you start work. This is especially true when the job you're doing is going to take the time or cost you labor and materials.
Whether you choose to have a contract or put your terms in writing in another forum, you must let the client know what they are clearly. This includes the need for a deposit and any late penalties.
Small business owners are often hesitant about applying late fees. But don't you need the money more than a large company? Your credit card lender or bank doesn't hesitate to charge you if you're late. You can do the same thing.
Whatever your late penalties are, make sure the client knows ahead of time to expect them. They should also be clearly stated on the invoice. If a customer has to choose which bill to pay first, they usually will start with the ones that are going to accrue penalties.
5. Offer Flexible Payment Options:
Everyone has their preferred method of paying bills. Some clients are traditionalists, letting an accountant or office manager write out checks and mail them. Others will pay you faster if they can click on a link and add a saved credit card.
The more ways you have to collect your money, the easier it will be to get paid. Cash, check, and credit cards are the most common methods. More and more, though, it's becoming acceptable to collect through online and mobile payments, like PayPal or ApplePay.
For consistent clients, you can set up automatic payments, too. This way, they know when they'll be invoiced and when to expect the payment to come out. It's easier for them.
It's a bonus for you, too. You'll know exactly when you'll get paid on that account. You can even offer a discount for using automated payments since it saves you time and labor.
Conclusion:
Are you ready to get paid faster and streamline your cash flow in your business? These five invoicing collection tips will save you time and energy and decrease the turnover time of your service-to-payment wait!
Read Also: