Ever since iPhone launched its first mobile smartphone, it has always been more than just a phone. And every year entails new updates that iPhone users are really excited to get their hands into.
In this social media age, and since Instagram had announced its new marketing trend which is called the Instagram algorithm, millennials or not, are always in search for the best photo editing applications that will surely have to make their photos always on the trending list. And since bringing in a DSLR camera is not really the best option to lean to especially during a random trip, people tend to turn into their iPhones real quick.
Have you found your best iPhone editing app yet? If not, we'll be more than willing to help. Don't worry as this does not include a trip to Advance Computers iPhone repair because most of them can be downloaded for free.
Here are the 10 Best Photo Editing Apps for 2018 :
Snapspeed :
This app allows a user to create presets from their previous edits which later on enables them to go back to it with just a single click the next time they're ready to edit another photo. And unlike any other apps which let you adjust the image's curves and color balance, it is absolutely free and doesn't have any in-app purchases either. It is so easy to use even without any photo editing skills before, plus no ads coming up from time to time. SnapSpeed is one of the best photo editing apps in our list.
Adobe Photoshop Express :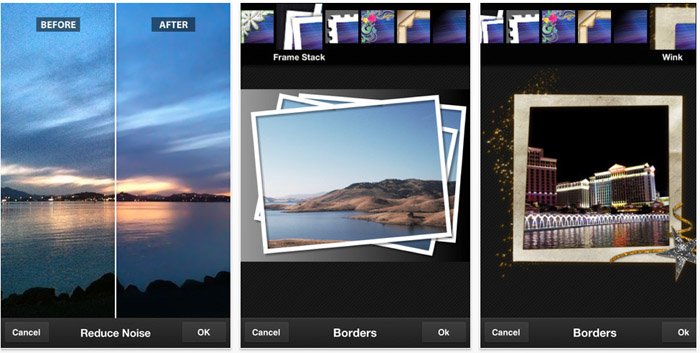 The express and mobile version of Adobe Photoshop lets the users experience the feeling on how to use photoshop in a simpler manner. This app provides the basic tools for an advanced application. Although it is free as well, signing in is needed either by using an email address, through Facebook or a google account. Also, navigating through the app might be complicated at first, but it doesn't take long until you get the hang of it. This tool falls amount the best photo editing app.
VSCO :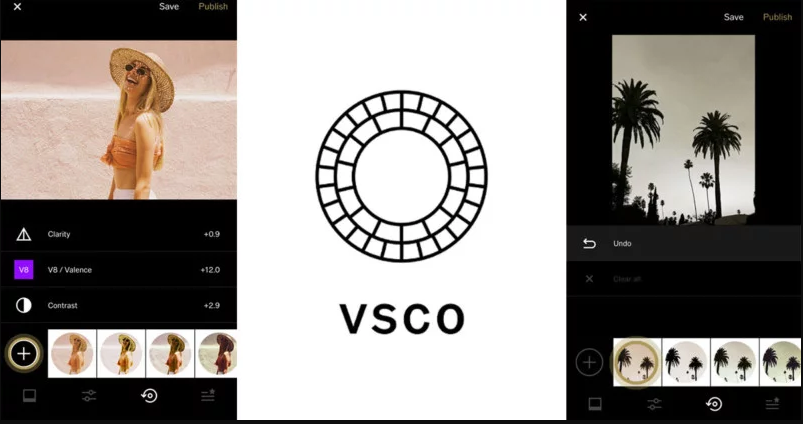 This photo editing app might be the most common app every social media user utilizes. Its filters and presets are elegant and straightforward. It's like, working with the app directly without any hassle. Also, they provide a regular update on their filters from time to time. Even though some of the filters have to be bought, the majority are free. Since VSCO is really a photo platform that lets you share your edits as well, you can get inspirations and techniques from other users. It's like working together with a small community through the virtual world.
Affinity Photo :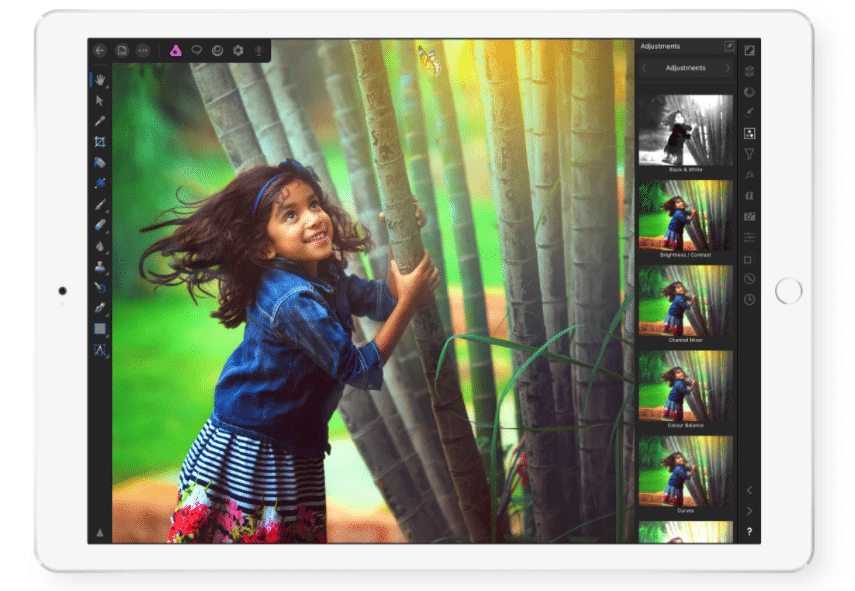 Developed by Serif Labs, most photography journals, online or not, consider this app as the "Photoshop killer". And since Photoshop can be expensive for most users, turning to a cheaper option like Affinity Photo is seen to be the alternative of some.
Camera +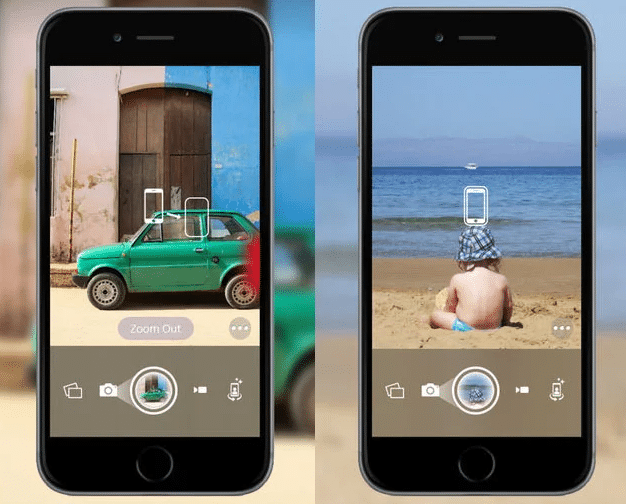 Having a camera within a photo editing app is a gem because it allows you to instantly edit the photo straightaway and that's what Camera + provides to its users. Not only that, as it also has a wide range of filter options which would definitely bring the best in every photo you're working on. By purchasing the Advance package allows the user to play around with layers.
Facetune : 
                                                            
The Facetune app is best to use for selfie shots. It offers an array of adjustments that can be used to improve a portrait shot or do a bit of a touch-up for that selfie shot. This includes teeth whitening, removal of blemishes, adding an instant blush and it can even reshape how your face would look like with just a few swipes and click. Basically, if your selfie shot needs a bit of a tuning, then this app best works for you. Not only it improves whatever imperfections you have on the face, it also provides several filters you can freely choose from.
Prisma :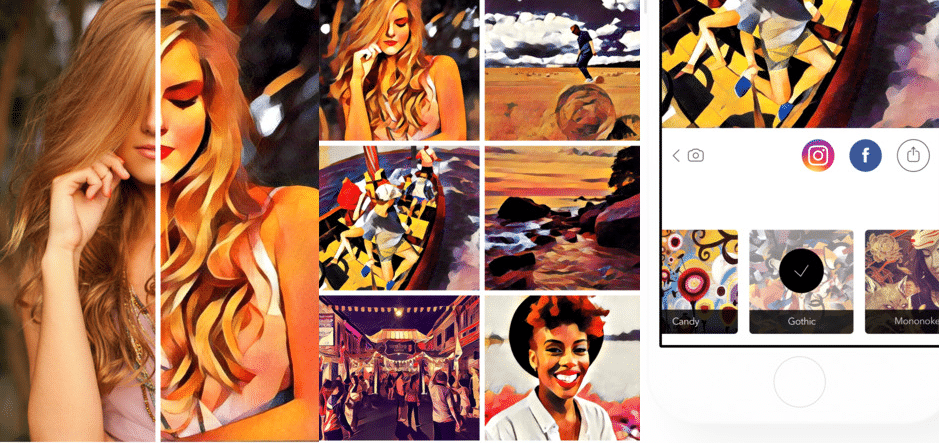 If you think that using phone editing apps that give out sketch filters or painting filters are not trendy enough, well you have not tried Prisma yet. Prisma transforms photos into works of art using the style of some of the well-known artists such as Picasso and Levitan. It does offer stunning photo effects and at the same time its fun to play around with especially if you wish to edit your photos and have it for private consumption.
Mextures :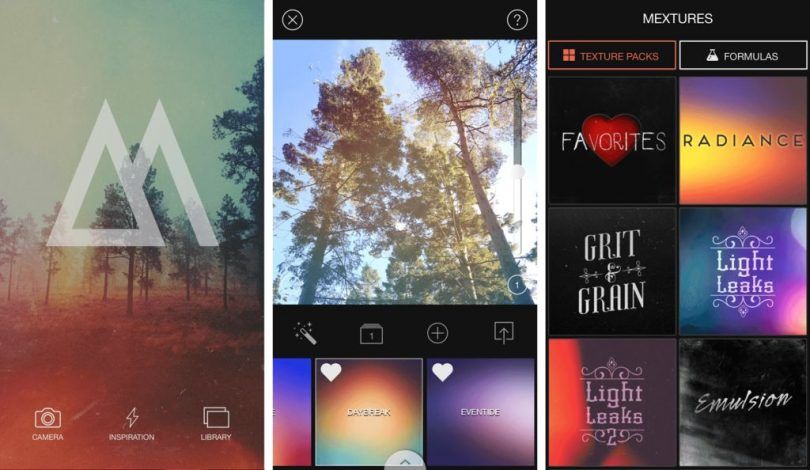 If you're new to photo editing, it is best to use apps that are easy to use. The best example for that is Mextures. It allows you to do edits per layer on the photo so you can easily track down any mistakes and any corrections you want to do while keeping the rest of the edits intact and avoiding you from starting from scratch every single time.
Pixelmator :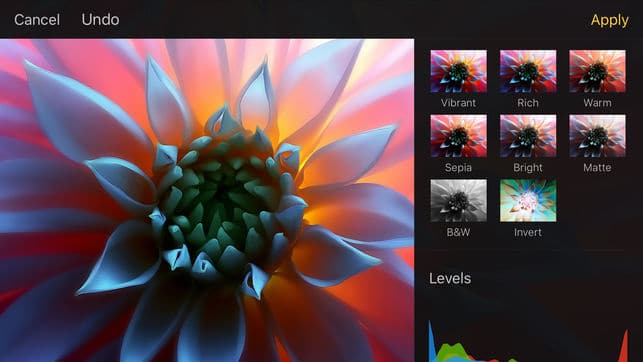 Even without any training with photo editing, Pixelmator still brings out the artist in every person who wishes to use it. And since it is also a mobile version of a macOS app, it offers simpler buttons to use and easier edition to work on.
Adobe Lightroom CC :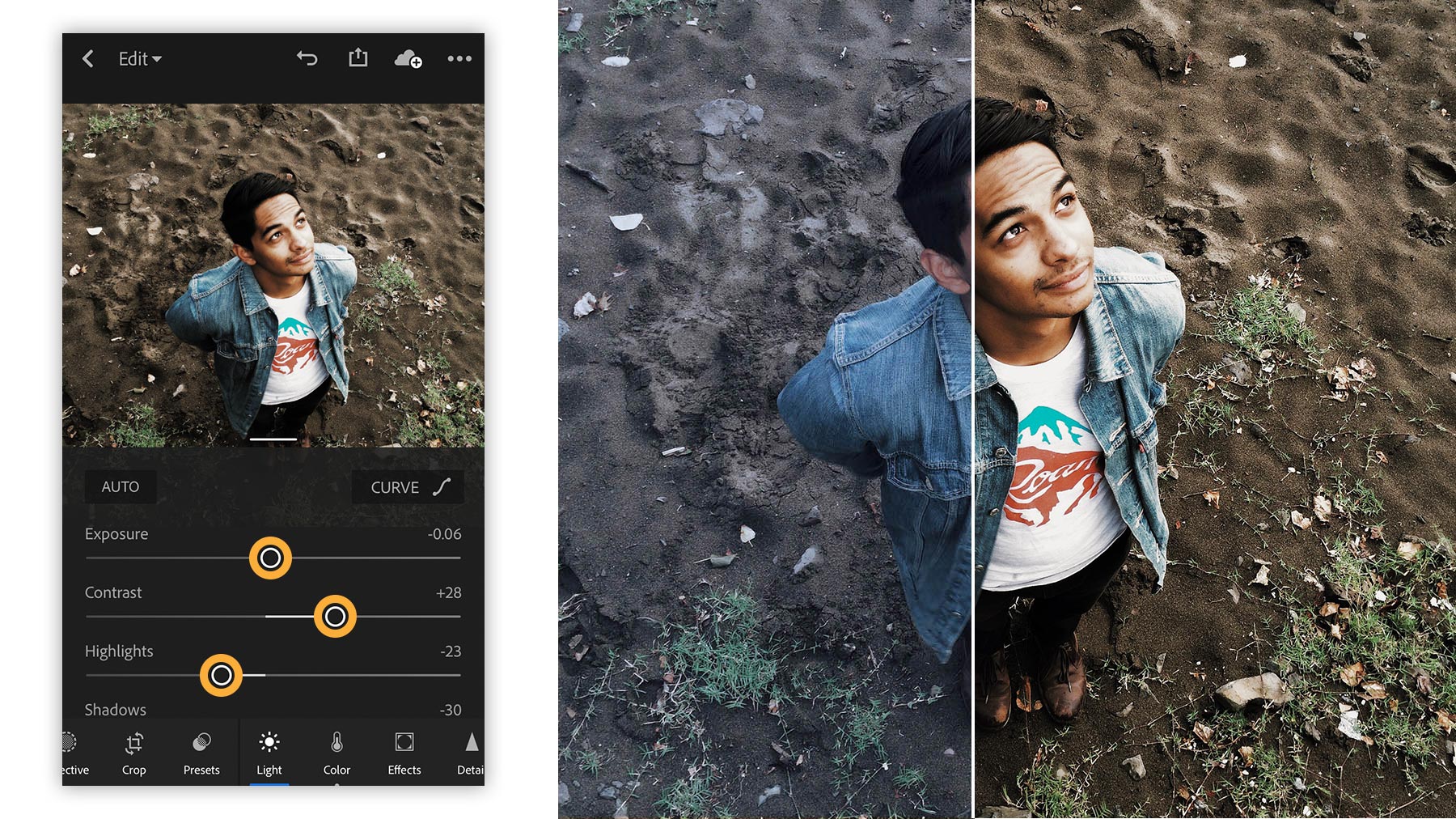 Most influencers use Adobe Lightroom as their best photo editing app, and they have a good reason for it. It basically provides the power of a DSLR camera into your iPhone. It's the only app on the list that allows users to take RAW photos in HDR mode. At the same time, photos taken are automatically stored properly in a virtual gallery which means it doesn't eat up much of your phone's memory space.
Whether you plan on starting a new venture as a social media influencer or just mainly to curate your social media accounts, it is best to turn to the list of photo editing apps provided above to start with. Don't feel overwhelmed or discouraged if you don't know how to do navigate through them at first, because most of the apps are easy to use and quite straightforward too. Also, with a bit of practice and buckets of patience, you will soon get the hang of it in no time.
Read Also :