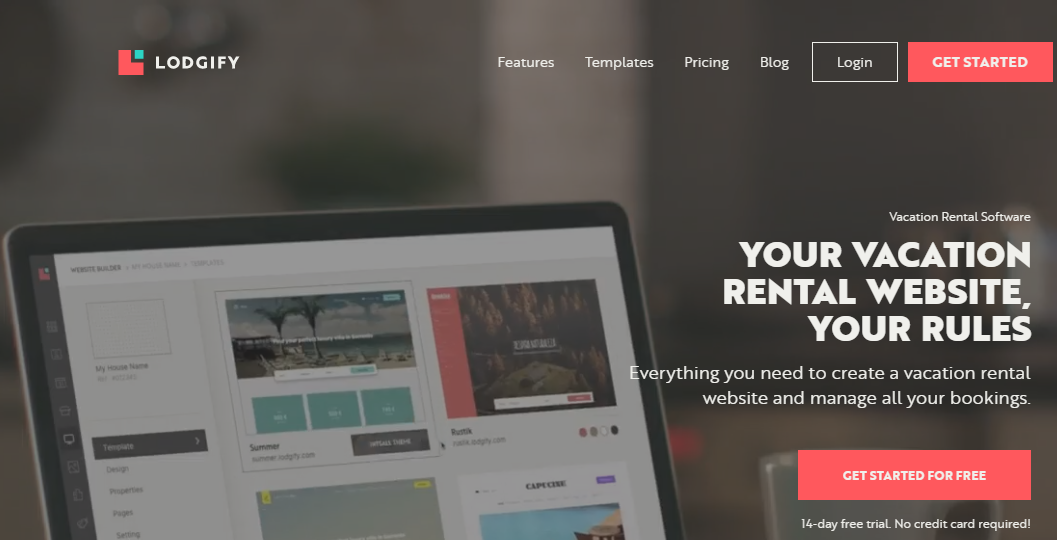 As technology keeps getting cheaper more people have access to the online world and thus the opportunity for the expansion of online businesses has been increasing dramatically. This has particularly influenced the vacation home rentals industry among other sectors in the economy. Using online sales channels has become a necessity for those individuals who are renting vacation houses and apartments. As a rental homeowner, you may not get any business if customers have to visit you in person to make a booking. People enjoy the convenience of making online booking for their desired vocational rental home from the comfort of their homes.
• What Is Lodgify
Lodgify is a tech company that also specializes in the niche of vacation rentals. You can visit their site and view the business's tech product that offers a website builder for vacation rentals as well as a channel manager built into it. The channel manager is free and for those that use this tool, their businesses have changed for the better showing increased efficiency and productivity. It is one of the best channel manager software in the market.
Lodgify is an all-inclusive solution that helps managers to undertake several activities from one place. The software has everything you require to build your vocational rental website and even manage your bookings. You can use the website you develop to increase the number of bookings. It has beautiful templates that will marvel your visitors with the stunning web design they produce. All the website templates from Lodgify are mobile-friendly, ready to use and customizable. You don't require and design or coding skills to use Lodgify.
The system allows users to accept online payments and boost their bookings. It has a built-in booking system that integrates easily with credit card payments. There are no hidden costs or commissions with Lodgify. There is no better way to simplify your external listings management than Lodgify. The website builder will automatically synchronize rates, reservations, and calendar like Airbnb and booking.com among others.
Read also: Mistakes to Avoid When Choosing Payment Solutions for Your Website
It's the best place to manage all your reservations from a single place. Lodgify allows you to use a single centralized calendar to stay at the top of all your reservations. You will be able to generate quotes for converting booking inquiries automatically. The automated payment collection and auto-responders will help you to save a lot of time. Visit the Lodgify website at https://www.lodgify.com and you will be able to view to examples of live vocational rental websites. Let us now pay some close attention to the channel manager.
• The Role of the Channel Manager
A channel manager helps to organize and simplify the process of renting a property. This is extremely helpful in simplifying the process of booking management and it makes it a lot faster. In the past, you would have to manually manage every calendar on multiple websites where the same listings are featured.
The main problem the channel manager solves is calendar management. It keeps track of your bookings in one centralized calendar. This importantly eliminates the occurrence of double bookings. The channel manager also keeps up to date with all the other websites on which the rental options are listed.
When a property is booked, the channel manager sends a notification to the website that has the listing on the property and this is marked as booked on their website. The booking notification is then also sent to all other websites that list that specific property so that it can be marked as booked on all other calendars.
This automated calendar syncing system works better than any system managed manually, thereby completely removing human error. This just contributes to the way this channel manager can simplify things in the vacation rental market. It saves you time and allows you to manage your vacation more productively with as less stress as possible.
Some other advantages of the channel manager are that it helps to manage the pricing over many different channels. It can, therefore, give you a more economical friendly deal.
One of the best features it offers is that it also helps to manage discount deals and special offers, thereby giving you the chance to look for the best option with minimal effort. It also helps with the managing of cleaning the houses.
The centralized calendar makes sure that all parties involved know exactly when people are coming when people are leaving when the property should be cleaned and by when it should be ready for the next guests.
• Is Logify's Channel Manager for me?
There are truly no boundaries to who can benefit from the use of this channel manager. Whether you are looking for a property to rent or if you want to rent your property, this channel manager serves both parties.
For people who have listed their properties on multiple rental sites, the benefits have been endless. With so much traffic coming to rental sites and channel managers you are sure to have a constant flow of clients with a good system to manage it all if you choose to use Logify's Channel Manager. It does not matter whether you have one property or multiple properties, the channel manager will always make things simpler and easier to manage.
You can have 10 rental properties with 20 clients coming and going every day and you can manage it all without breaking a sweat. This would be the person who would benefit the most from the use of this manager. The same applies to someone who manages a hotel or a hostel where there are many people coming and going every day.
It is a bad idea to rely on human management because it leaves a lot of room for embarrassing human error. There is nothing as bad as having to show guests away when they have made a booking but you do not have space for them because you made a mistake. This is why channel managers are a good solution to this problem.
The Channel Manager by Lodgify
• It will help find more clients by increasing traffic and exposure
• It easily manages calendars and makes sure everything runs smoothly with the bookings
• It helps with cancellations
• It frees up a lot of management time to spend on improving the property
• Helps manage cleaning duties
• Brings in more income from vacation rentals
Conclusion
From the above discussion, it's quite evident that Lodgify offers one of the best solutions for building the vocational rental business. The software has everything you need to take your business to the next level.