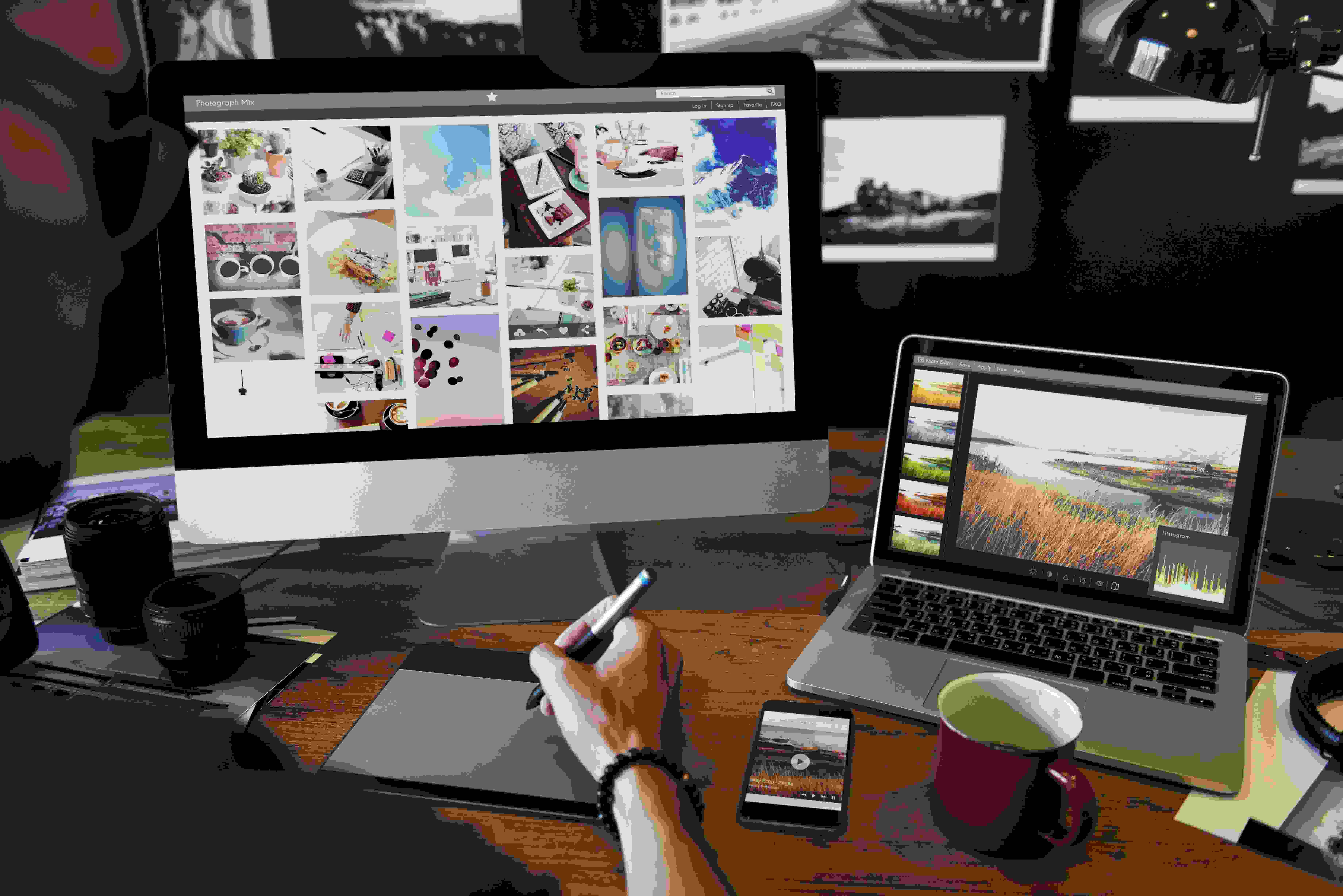 Whether you are a beginner or a professional photographer, clicking pictures with smartphones or have a professional photo camera, you need a software to organize and edit all your photographs before using it for any purpose. We all know that camera technology is improving day by day and people are now moving towards photography and making it their career. No matter, the type of camera you're using for shooting if you really care how your photos look you will need to organize, select the best, and make them perfect with the post-production. If you're also searching for the best photo software to give your photos a professional look, then we tell you how to choose the one that will suit your needs.
There are many free photo editing software, which really gives you the best result, but only a few of them provide professional photo editing experience. They not only help to organize your photos but also offers the number of editing options to make your perfect for different purposes. For example, there are tools you can use to hide your braces in your photos. Homies Foto has listed such tools. Here we have a list of few professional photo editing check out our collection now:
Best Picture Editing Software of 2020:
1. Adobe Photoshop:
Adobe Photoshop is the best picture editing software full of many photo correction and manipulation tools. Photoshop is continuously improving its features. The edition 2018 adds new features in the list such as an auto-select tool, raw camera profile, loads of font and illustration capabilities, and support for the Microsoft Surface Dial. It is a rich set of drawing and typography tools, 3D design capability, and synced libraries, etc.
2. SkylumLuminar:
Luminar has become quite famous and has established itself as one of the most standard editing software for both beginner and professional photographers globally. It offers a single platform for photo editing which can be applied either by itself, or through a plug-in via Lightroom, Apple Photos, and even Photoshop. It is also featured with the Al slider, which quickly helps to fix brightening, clearness, and other necessary adjustments.
3. Capture One:
Capture One is an image editor created by Phase One Camera Company and almost similar to the other photo software, but with some extra features. It is loaded with the number of editing tools which helps to edit the image in layers, and innovative color editing sliders. You can also customize and change the layout to your liking and even create and modify keyboard shortcuts.
4. Corel PaintShop Pro:
Corel PaintShop Pro is by far the most direct photograph editing software for professional and amateur photographers who want a comfortable and practical approach to edit their pictures. It is featured with all the necessary editing tools that can take your image to a level up. It is the most useful photo software which gives your picture a popup effect without damaging its quality.
5. GIMP:
GIMP is a free expert photograph editing software, which is very user-friendly and easy to install on your system. It is featured with multiple editing tools that help you with correcting photos, photo configuration, picture improvement, and includes an in-built file manager. It is an excellent alternative to other picture editing software such as Adobe Photoshop and SkylumLuminar. GIMP comes with a vast array of features that help with photo arrangement and image correcting tools.
6. Canva:
Canva is the most popular graphics designing software with many editing features. It is free editing software that comes with numerous tools for editing and products that not only help to manage your photos bus also enhances the picture quality. Canvas can be installed on mobile phones and used instantly to edit pictures. It has numerous temples, photos, filters, cards, adjustments that give you the best user experience.
7. PicMonkey:
PicMonkey is a comprehensive graphic design platform that helps you to showcase your editing skills and creativity. It permits the user to edit and manage photos, make a collage, do touch-ups, crop, filters, and much more. If you a beginner and just looking a photo software only to perform basic photo editing then this the best you can choose.
8. Fotor:
Fotor is the most popular cloud-based photo editing software. It has a simple to use interface which allows the user to open RAW files and multi-layer image editing. You also use its free desktop version with all the features that are available on its online photo editing version you just have to upload your RWA image onto the website start editing, enhancing its features, and much more.
Which Picture Editing Software is Right for Your Need?
If you're searching for a free simple and easy to use editor then GIMP, Photoshop and skylumluminar are right for you. You can also do some research and use different photo software to find the best picture editing software that can meet your editing needs. Get in touch to explore more about photo software.
Read Also: