The rapid rise of remote work has significantly transformed the way organizations operate and collaborate.
As a result, technology now plays a key role in enabling seamless communication, collaboration, and productivity in remote working environments. If you are wondering how you can leverage technology to improve employee performance and support your team, make sure you check out our suggestions below for more guidance.
These ideas are designed to help you overcome the challenges of remote work and foster a better connection with your team. Moreover, there are various tools, that you can implement to ensure that remote team members have the necessary resources to thrive in their roles.
Here Are Seven Prime Ways To Use Technology In A Remote Working Environment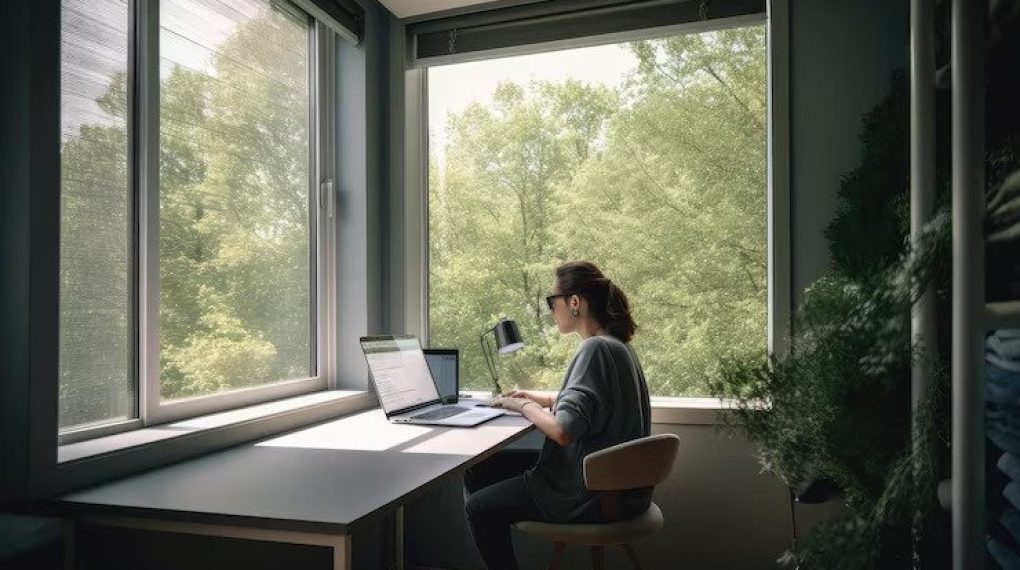 1. Provide Remote IT Maintenance
It's crucial to provide employees with remote IT maintenance support so that you can minimize disruptions to their workflow and ensure they feel supported with any issues, that might come up. With the help of TSplus Remote Support, maintenance teams, and support agents can securely access remote computers and deliver instant remote IT support.
This is the perfect solution for IT professionals, looking to provide internal maintenance, such as server updates or setting up tools for your team. You can also use secure multi-user session sharing to train remote employees without breaking your IT budget.
2. Enhance Collaboration
Ensuring effective communication and collaboration is one of the most important things to consider in a successful virtual team. Therefore, establishing clear and accessible communication channels is paramount. For example, you can utilize video conferencing tools, which have become a staple for remote teams thanks to their ability to facilitate face-to-face interactions and foster better communication.
They can also help you improve team dynamics and promote a sense of connection among remote employees. In addition, there are different instant messaging platforms, which can serve as virtual watercoolers by encouraging quick and effective communication. These tools also offer dedicated channels for specific projects or teams, allowing for easy information sharing.
3. Develop New Ideas And Solutions
Brainstorming sessions might not be the same as the ones you would have in a typical office setting, but there are still some effective solutions you can implement in a remote working environment as well. For example, you can introduce cloud-based collaboration tools to facilitate seamless document sharing, editing, and version control.
In addition, you can use virtual whiteboarding tools to enable your team to brainstorm ideas, create visual representations, and collaborate on virtual canvases. This will provide your team with a shared space to contribute their thoughts, draw diagrams, and work together creatively.
4. Improve Project Management
Managing projects as a remote team can be challenging, so this is where project management software can come in handy. There are different platforms, that you can utilize to streamline workflows, track progress, and manage tasks efficiently.
You can also enable your remote team to assign tasks, set deadlines, and monitor project milestones to make sure that everything is running smoothly. Using project management software allows you to provide transparency and visibility into project statuses, ensuring that everyone is on the same page at all times and contributing to the overall team goals.
5. Support Employees' Mental Health
Remote work can sometimes lead to feelings of isolation and disconnection, so it's important to look for wellbeing and engagement platforms, that can help you address these challenges. For example, you can use engagement tools to conduct surveys, gather feedback, and measure job satisfaction.
This way, you can get valuable insights into employee well-being and engagement levels, allowing you to take proactive measures to support remote employees' mental health and overall well-being. Make sure you offer a range of resources for mental health support, such as access to virtual counseling sessions, webinars, or employee assistance programs.
6. Introduce Learning Opportunities
Working from home presents a variety of opportunities for employees to enhance their skills and acquire new knowledge. This is why, it can be a good idea to utilize virtual training platforms, which often include a wide range of online courses and resources. As a result, remote employees will have the chance to stay up-to-date with the latest trends and grow on a personal and professional level.
It can be helpful to encourage employees to set learning goals and track their progress using the learning platform's features, such as bookmarking courses or earning certifications. You can also introduce online discussion forums, where employees can share insights and ask questions.
7. Boost Employee Morale
Last but not least, don't forget about the importance of fostering team cohesion and boosting employee morale. This can be done by organizing virtual social events and team-building activities.
Look for online platforms, which allow you to create interactive and engaging virtual environments with team-building exercises, games, and social gatherings. These types of activities and events will provide remote employees with the opportunity to bond and connect on a personal level with their colleagues, which will strengthen team dynamics.
Leveraging the right tools and platforms will help you empower remote employees to work effectively and drive success for the organization as a whole.
Read Also: