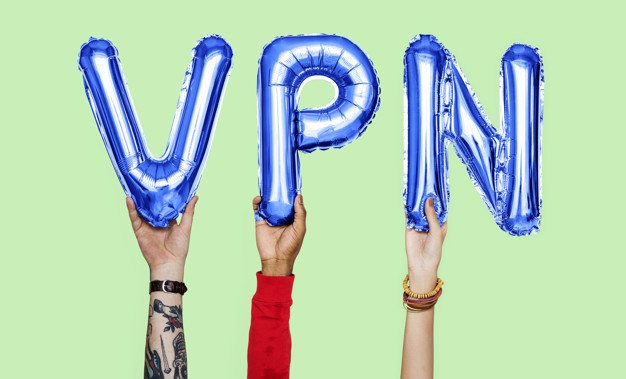 These days, children have full access to the internet. While some are playing online games, some are watching cartoon shows, and some are studying over the internet. Whatever the case, children need a safe online environment where they cannot fall prey to unwanted threats.
In this regard, a lot of parents have started looking at vpn for gaming. This allows the creation of a safe channel that can help prevent children from the threats that come with unsecured network connections. This helps in improving the gaming experience and keeps your children safe from online predators.
Apparently, there is an increase in online crimes against children. Internet-related child sex, child trafficking, and cyberbullying are some of the most common threats children experience online. Therefore, parents or guardians need to remain cautious about the online safety of kids.
Parents should protect their children by taking active measures to ensure that they are secured in the cyber world. Parents must make sure that their kids are not viewing inappropriate content posted on the internet or engaging in unwanted activities. With the help of a VPN and close monitoring, parents can ensure that their children are safe online.
What's the Best VPN to Use:
There are plenty of VPN services that provide reliable security and privacy. A VPN service such as NordVPN offers one of the best security systems. Just like other premium VPN services, Nord offers its users a 2048-bit handshake as well as 256-bit data encryption.
Nord has several security protocols available (OpenVPN, L2TP/IPSec, IKEv2, SSTP PPTP,), a kill switch for anonymous disconnections, and P2P over VPN for the significant torrenting needs, and other many important security features such as Double VPN and Onion over VPN among others.
Besides the NordVPN review, you should note that a good VPN should generally be reliable, safe to use, fast, affordable, and supported on various devices.
Monitor Your Child's Online Activity:
Monitoring your child's online activity is a crucial task for parents to protect their children from danger. Children use Decoys Apps to hide photos in the form of a flashlight, calculator, games and other utilities. Also, many of them won't appear in the freshly used apps.
Even if you are able to find the Decoys Apps, they are protected by the pin number or password. So, to keep your children secure from any type of danger, you need to talk to your children regarding this.
Why use VPN for Child safety:
A child might be unaware of the online threats, so a little help would be necessary to protect them. A VPN is mainly used to provide online privacy and safety, and that's exactly what your child will be getting if you use one.
Children are prone to using public, unsecured and unencrypted networks. Such networks are the hunting grounds for most spies and hackers, and children can easily fall for their traps. However, with the help of a VPN, cybercriminals cannot see the websites that your child visits, neither can they see your child`s computer's unique IP address.
Security and Privacy:
Criminals like to use sniffers, computer programs that can decode data and make it readable. They use the sniffers to hijack devices, steal data, spy and steal identities. In some cases, it can be easy for a hacker who is about 500 feet or as little as 300 feet to access all of your information.
Besides the hackers, there are advertisers who might take advantage of your child`s vulnerability to send them targeted ads. But you do not want your kid to lose focus if they are studying online for instance. For this reason, if your kid has any information that a hacker or a spy might need, a VPN would be essential.
The VPN connection encrypts the identifying information before sending your child on to the internet. The Internet Service Provider, therefore, only sees encrypted data and cannot see the websites that your child visits. Hence, the ISP or a cybercriminal cannot acquire and share any of the data from your child`s internet use.
Other ways VPN can offer online safety for children include:
Parental Control:
Some VPN services offer parental control services which can be very useful when it comes to restricting what kids can view online. Some cybercriminals know that children can be easily lured through social. You can use a VPN`s parental control settings to block some websites, allowing access to only useful and appropriate sites.
You can couple VPN protection with search filtering on search engines such as Yahoo, Google, and Microsoft Bing.
Kill Switch Services:
Some VPN services like NordVPN provide kill switch services. This can end all individual processes or terminate the whole internet connection. Using such tactics can help prevent your child from accessing the internet when their safety is at risk. You can also choose to end processes that you know can cause harm to your child when left unmonitored online.
Safe Browser Extensions:
VPN services can also provide encrypted proxy extensions for browsers such as Firefox and Chrome. Such extensions can help your child only visit sites that are safe for kids. The extensions can also prevent hackers from using weak websites to reach your child or the data on the device they are using.
Adblockers:
Some VPNs have CyberSec features that block dangerous websites and enables users to avoid annoying ads. Adblock features can prevent websites that promote inappropriate content, such as pornographic games, from displaying ads to your child.
Read Also: