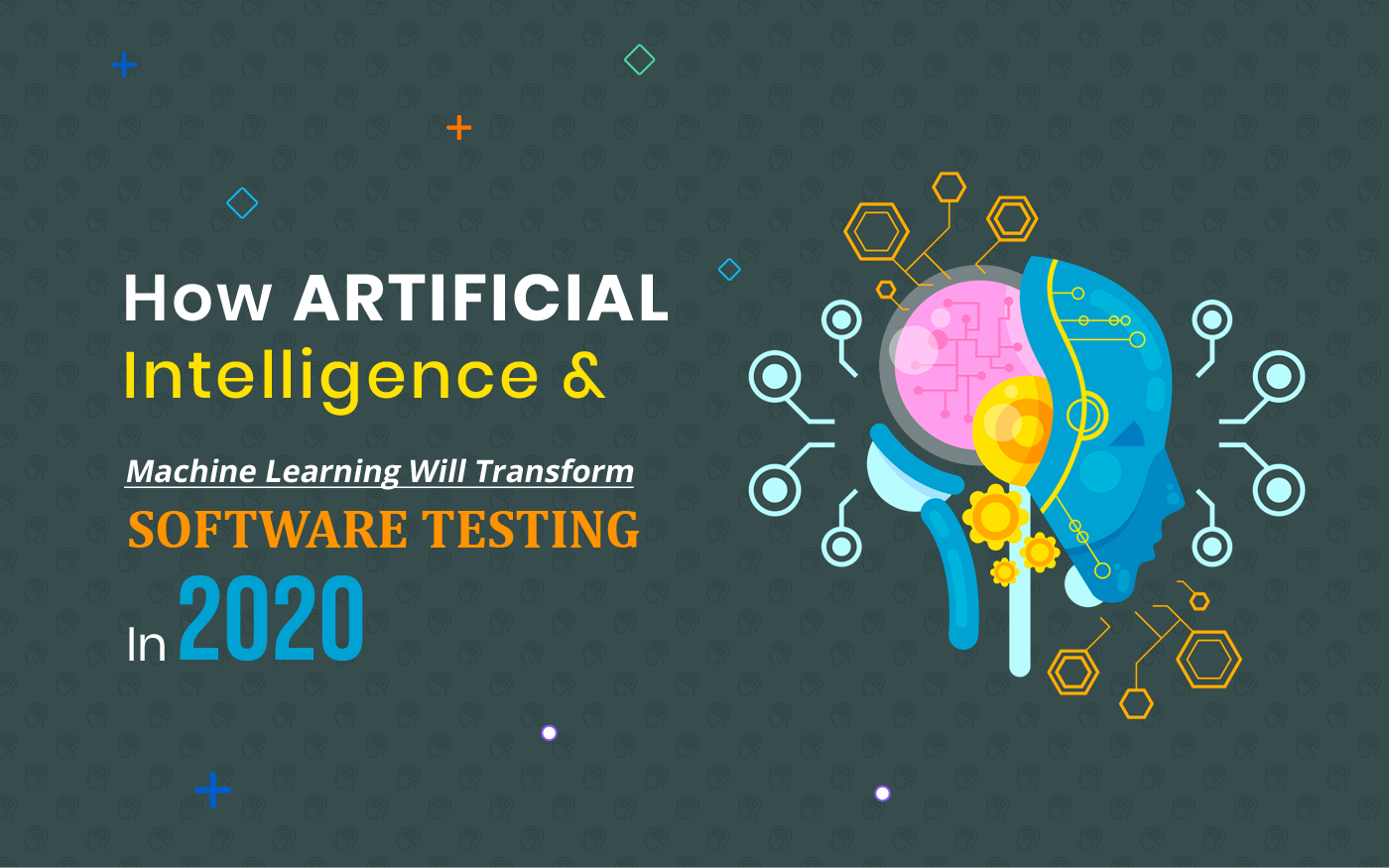 Artificial intelligence has the power to change the dynamics of your business. It looks after all the cumbersome tasks that your employees might be doing and allows them free time to focus on crucial aspects of the company. One such significant application of artificial intelligence is using it for software testing. You would be surprised, but on average, the app loses 95% of its customers after 90 days. Machine learning fosters quality assurance, and it can further improve retention rates too.
The following are the three ways artificial intelligence and machine learning has changed the software testing in 2020.
1 – Speeds up manual testing and the entire testing process 
Manual testing comprises lots of tiny yet significant tasks, and the process may take up to weeks to finish. Not to mention, manual testing is time and money consuming too. High performing businesses spend 22% less time on unplanned work as well as rework. Besides, such businesses have 29% more time to work on new features and code. AI can make things faster because writing big scripts and analyzing all the data takes place quickly. It also deals with sorting through log files and improves correctness in the program too. The results will suggest QA engineers with alterations in the program to render better software.
2 – Works to remove the maximum bugs
You must know that the QA process has countless bugs, and even though QA engineers would work to remove all the bugs, some may still go unnoticed. Typically, you would want the tester to analyze the problem and provide a fix. In such a case, you can get benefitted from the use of AI. It can find answers to questions such as when, where, and how in no time. Furthermore, testers can use that information to determine whether coding changes are necessary, or developers need to come up with another approach. AI can also run an ongoing analysis of the errors and help remove maximum bugs.
3 – Automating the testing process 
When you perform more tests on the software, then you will also have to pay the price for their labor and support. Also, with the change in the application, QA engineers need to update the test code. But, automation provides you with clean maintenance owing to artificial intelligence. AI can identify the new changes in the software and also determine if they are new functions or some errors in the latest release. You must be aware that hard-coded test scripts need manual updating in the application code, but AI bots can adapt the new things and learn them. It saves you significant time and money too.
Summing Up
You might not know, but over 67% of customers blame poor experiences as a reason for churn. So, if you want your web application or software to attract maximum traffic and retain it, then you need to focus on quality assurance. And one sure-shot way of delivering a great product is rigorous software testing with the help of artificial intelligence.
Read Also: