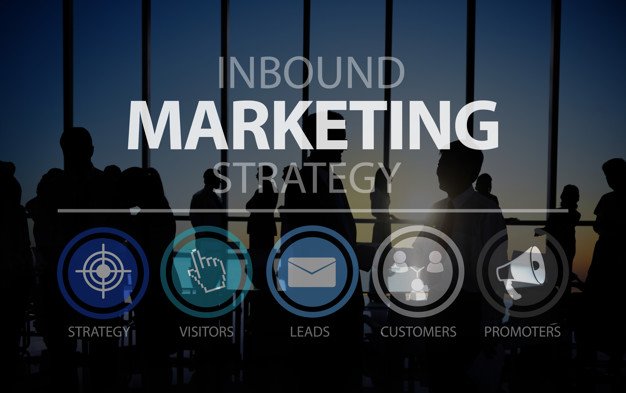 More and more companies are adopting inbound marketing to generate more leads and convert them into customers. However, although inbound marketing can be very effective, implementing it can be easier said than done especially if you don't know the concept behind it.
Here, we will discuss five of the most important inbound marketing strategies your startup needs to start using today. By implementing these, your startup can quickly generate more leads and achieve exponential growth.
Here is Inbound Marketing Strategies Your Startup Needs to Start Using Today:
1. Defining Your Target Audience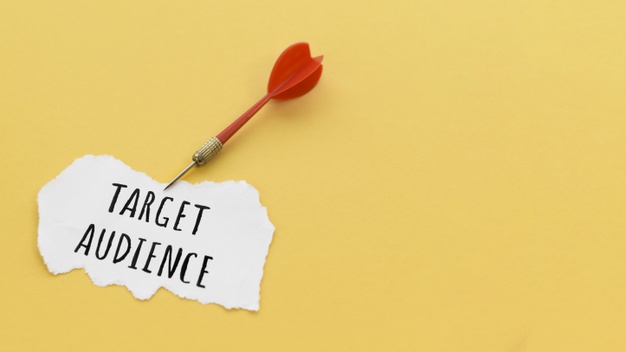 One of the secrets of a successful inbound marketing strategy is to define a target audience and really understand what your target audience actually needs.
To do this, we must conduct proper market research and build our buyer persona. Here are some tips you can try:
Even if you don't have a significant number of followers on social media, your current insights can help you figure out your existing customer base, and create a buyer persona based on this data.  If you are a brand new business with zero customers, you can look at your competitors' followers on social media and throw out a survey (you can offer something like a discount coupon in return).
Survey your existing audience
If you already have an existing audience, no matter how small, you can send out a survey to find out about their interests and problems they are facing. If you already have an email database, you can use free tools like Google Forms to send your survey.
You don't really need to make it an overly long survey with a lot of questions. In fact, there are only two questions that matter: "what is your biggest problem?" and "how can we help?". Your objective is to understand this pain point and create effective content as a solution to this problem.
2. Create Valuable Content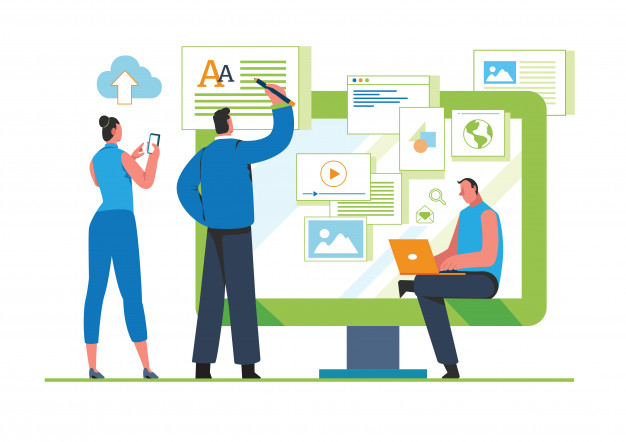 Content is the core of an effective inbound marketing strategy for startups: we create valuable and relevant content to pull people inwards, and this is the main concept of inbound marketing.
Creating quality content that convinces and converts should be a top priority for both B2B as well as B2C companies. You need to improve b2b content as businesses in the niche are going to examine and explore this to judge your credibility and them make you an offer.
How valuable and relevant your content is for your target audience (as discussed above) will make or break your inbound marketing success.
In creating your content, here are some tips you can implement right away:
Your headline is very important. This guide by Crazy Egg can help you create simple but powerful headlines to attract your audience.
Start with keyword research. Since inbound marketing, SEO will be our primary means to promote the content, then proper keyword research is important for each piece of content. Your content should target the right keyword that is relevant to your audience.
Create in-depth, information-rich content. One of the key objectives of inbound marketing is to establish your position as the thought leader of your niche. Use your content to establish this fact.
Diversify your medium: humans are more attracted to visuals, and inserting images or embedding videos can help engage your audience rather than simply using a large block of text.
3. Link Building for Inbound Marketing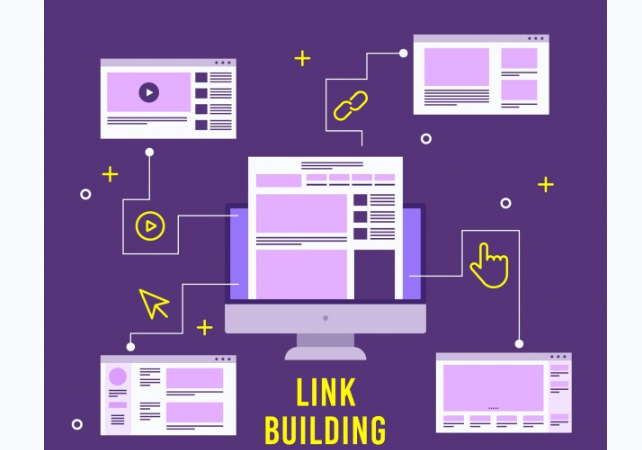 Again, SEO will be our primary means in promoting our content, and on the other hand, link building remains the most important ranking factor in SEO.
So, generating high-quality links consistently is often the biggest challenge in inbound marketing, and here are some tips you can try:
Use a link hook
In short, give them a reason to link your content. When people link your content, it's because they found something useful in your content that they can use in theirs, such as:
Unique data or information, like research results, news, etc.
Interesting and unique story not available elsewhere
Visually-pleasing content like images, photos, or infographics
Pursue guest post opportunities
When done right, guest posting can be a very important source of high-quality backlinks, and can also help establish your credibility and amplify your overall reach.
Build relationships with everyone in your industry: other websites, influencers, and press, and outreach for potential guest post opportunities. Also, don't solely aim for backlinks, but aim to build healthy relationships and establish your position as the expert in your niche.
4. Lead Magnet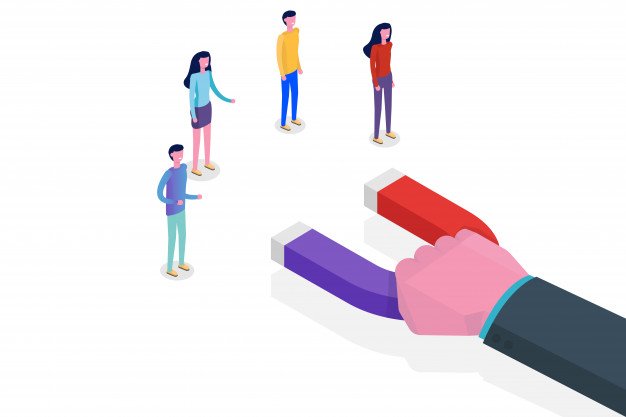 Now that you've successfully attracted your target audience via your content, what's next?
Our next objective is to capture the reader's contact information, and this is where a lead magnet comes in.
A lead magnet is, simply put, something valuable that we offer for free in exchange for the audience's email address (or other contact information). Here are some examples of effective lead magnet offers:
Content upgrade: offering more in-depth content related to the content currently consumed by the audience. For example, if the original content is about SEO, we can offer an "SEO hacks" ebook.
Free-trial: if your product/service allows, you can offer a free-trial as your lead magnet.
Toolkit: tools that are related to your niche/product and can help your audience. For example, if you are a fitness/health company, you can offer a BMI or calorie calculator for free.
Video/tutorial/webinar: educational content in video form is a relatively popular form of the lead magnet at the moment.
5. Lead Nurture and Convert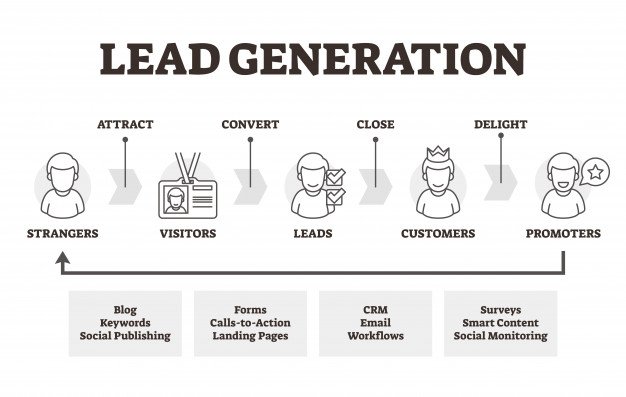 Even after you've successfully captured your audience as a lead, not all of them will be ready to purchase your product/service right away. This is where the process of lead nurturing comes in.
Although there are various lead nurturing tactics we can use, here are some of the most effective:
Personalizing your content to target different segments of leads is very important in lead nurturing. The idea here is to provide the right content for your lead depending on their position on the marketing funnel.
For example, if a lead has viewed your product page several times, then it's probably time to push a post (via email newsletter) to educate them further about your product's benefits.
Personalized and automated email
Email marketing remains the most important lead nurturing tactic. The common way nowadays is to use marketing automation solutions to personalize emails and automate when it is sent based on the actions performed by the audience. This is also known as drip marketing.
Use various types of content and channels
Engage your leads as often as possible by using a mix of content types and channels to improve the number of interactions. The idea is, the more 'touches' a lead has with your brand, the more likely they will purchase your product. Maintain, if not amplify your lead's interest level.
End Words
While inbound marketing is certainly a very diverse field with various techniques and tactics available, the five we've shared above are among the most effective. Start with these five, and you can use them as your inbound marketing foundation as you continue to expand your strategy.
Read Also: