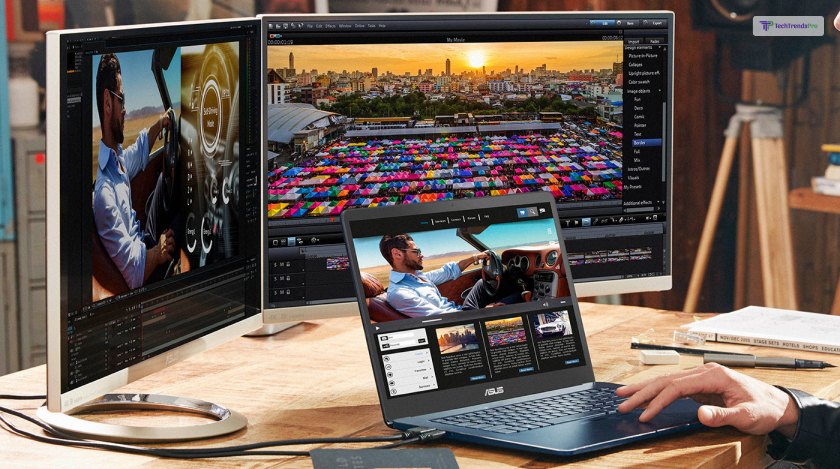 If you want a sleek and shiny laptop under the $2,500 price range, read this Asus Zenbook Pro UX550 laptop review.
Though this laptop was released in 2017, it still has enough firepower to manage daily tasks. Even if you need a laptop for graphically-intensive functions like video editing and animations, this laptop will work perfectly. However, gamers might be disappointed with its performance.
Read this 2023 review before deciding whether you want to buy this laptop.
Asus Zenbook Pro UX550 Specifications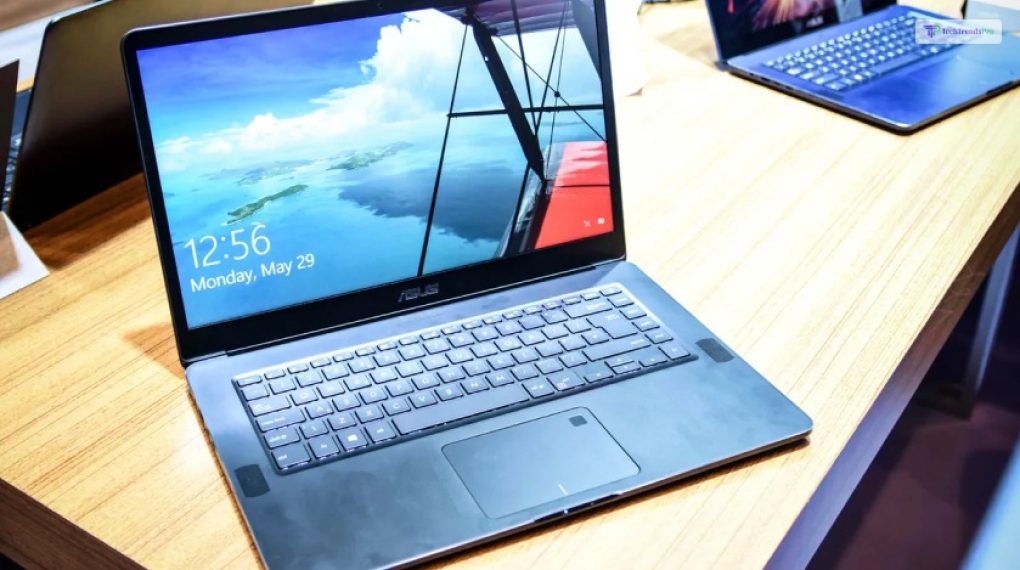 The primary specifications of the Asus Zenbook Pro UX550 GE XB71T are:
| | |
| --- | --- |
| Operating System | Windows 10 Pro |
| Display | 15.6" UHD display (3840 x 2160p resolution) |
| Processor | 8th Generation Intel Core i7 8750HK (6 cores, 4.8 GHz) |
| Graphics Card | NVIDIA GeForce GTX 1050 Ti (4GB DDR5) |
| Memory | 16 GB DDR4 RAM (2133 MHz) |
| Storage | 512 GB PCIe x4 SSD |
| Webcam | 480p |
| Ports | 2x USB 3.1 Gen 2 Type A, 2x Thunderbolt 3 USB Type C, 1x HDMI 1.4, 1x MicroSD Slot, 1x 3.5mm Audio Jack, 1x DC Jack |
| Battery Life | 71 Whr |
| Dimensions | 14.37" x 9.88" x 0.75" (365 mm x 251 mm x 19 mm) |
| Weight | 4.1 pounds (1.86 kgs) |
| Colors | Deep Dive Blue |
| Release Date | October 2017 |
| Price (2023) | $2,399 |
Read More: Acer Aspire 7 A717-72G Review – Best Budget Laptop?
Asus Zenbook Pro UX550 Review: What I Liked And Did Not Like
After using this laptop for a week, here are my impressions of its various parts and features:
Design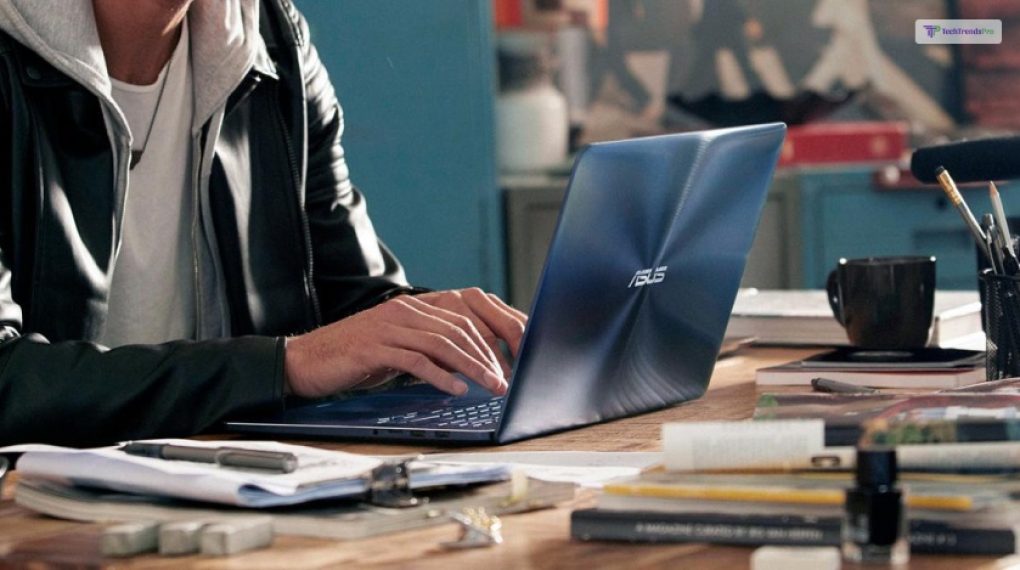 Many of Asus' high-end laptops are a gorgeous royal blue, but the black ZenBook Pro stands out. The laptop's transition between luxury and professional appeals to me. The unique concentric circles of the ZenBook design are still visible on the lid. Nevertheless, the typically gold or silver Asus logo is now translucent and glows in conjunction with the illumination from the screen on the opposing side.
The Asus Zenbook Pro UX550 is approximately the size you would anticipate for a mainstream laptop with a respectable GPU, weighing 4.3 pounds and measuring 14.4 x 9.9 x 0.7 inches. The Lenovo Yoga 720 weighs 4.6 pounds but is somewhat thicker than the Dell XPS 15, which is heavier but the same width (0.8 inches).
Display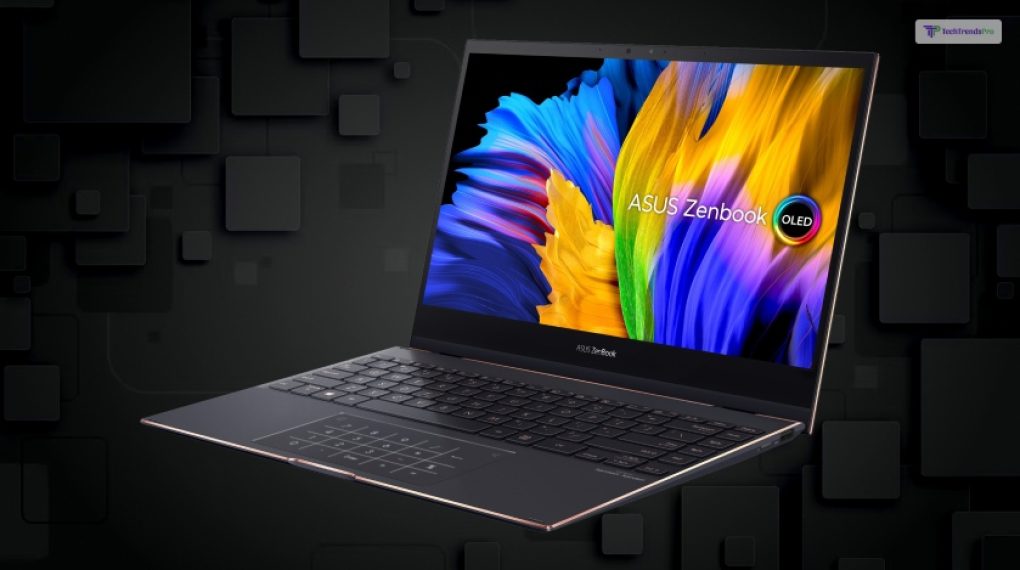 The Asus Zenbook Pro UX550 screen spans 122% of the sRGB color spectrum, making it more vibrant than the typical mainstream laptop (103%) and the Yoga 720 (114%); yet, the MacBook Pro (126%) and XPS 15 (astonishingly 188%) were even more brilliant.
Our light meter recorded an average brightness of 271 nits for the Asus laptop. That's brighter than that of the market expectation (258 nits) and about equal to the Yoga's score (272 nits), but the XPS 15 is warmer, and the MacBook Pro (460 nits) is in another league when it comes to brightness.
Here, this laptop beats the Asus Rog Strix Scar II GL704GM easily.
Keyboard & Touchpad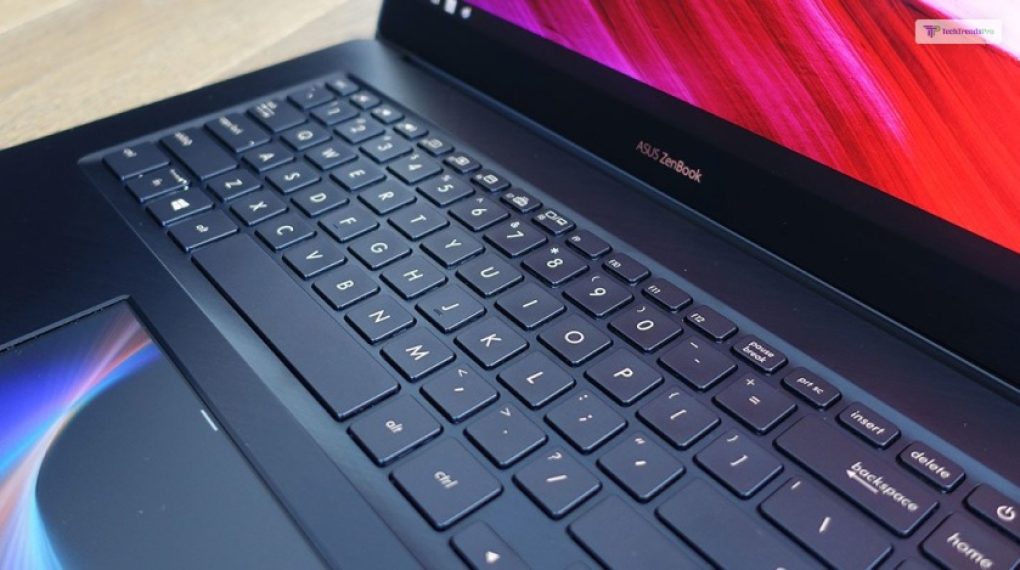 The keyboard of the Asus Zenbook Pro UX550 performs superior to the 1.2-millimeter travel may imply. The keys lack the stiffness I want, but they seem deep enough at 63 grams of effort needed to trigger them. Nonetheless, even with my regular mistake rate of 2 percent, I could still write quickly—114 words each minute (as per10fastfingers.com typing test), which falls within my usual range of 107 to 115 wpm.
Smooth and precise, the 4.1 x 2.9-inch touchpad reacts immediately to actions like using two fingers to scroll and pressing four fingers to launch the Action Center. The only drawback is that by positioning the fingerprint reader there, Asus rendered the upper right corner of the trackpad inaccessible.
Webcam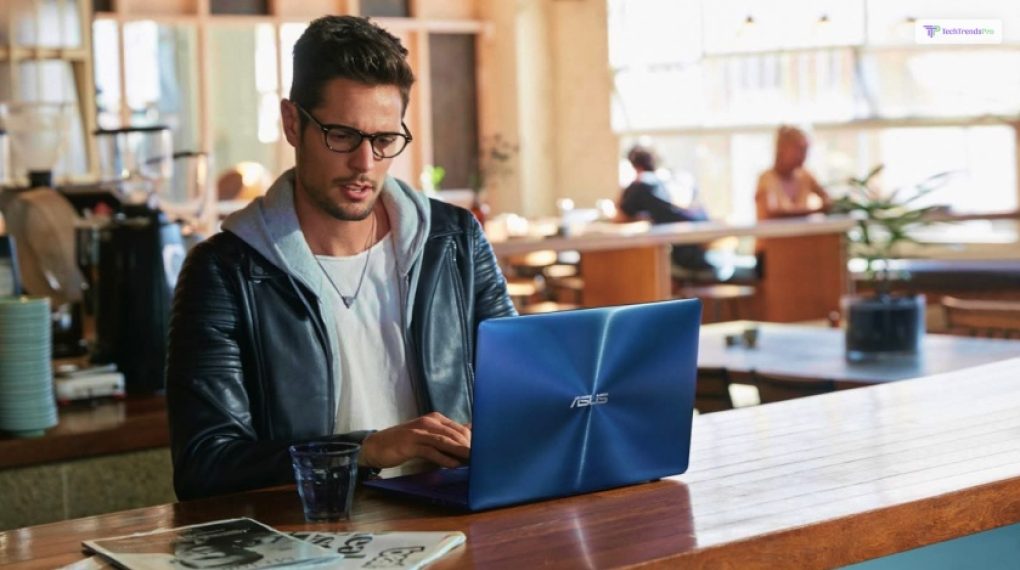 To put it bluntly, the Asus Zenbook Pro UX550 has a 480p camera, which is awful. For years, Asus laptops have been plagued by low-resolution cameras. And now, again, this webcam is no exception. It provides no details (my head's hair appeared clumped) and had subpar color accuracy.
Connectivity & Ports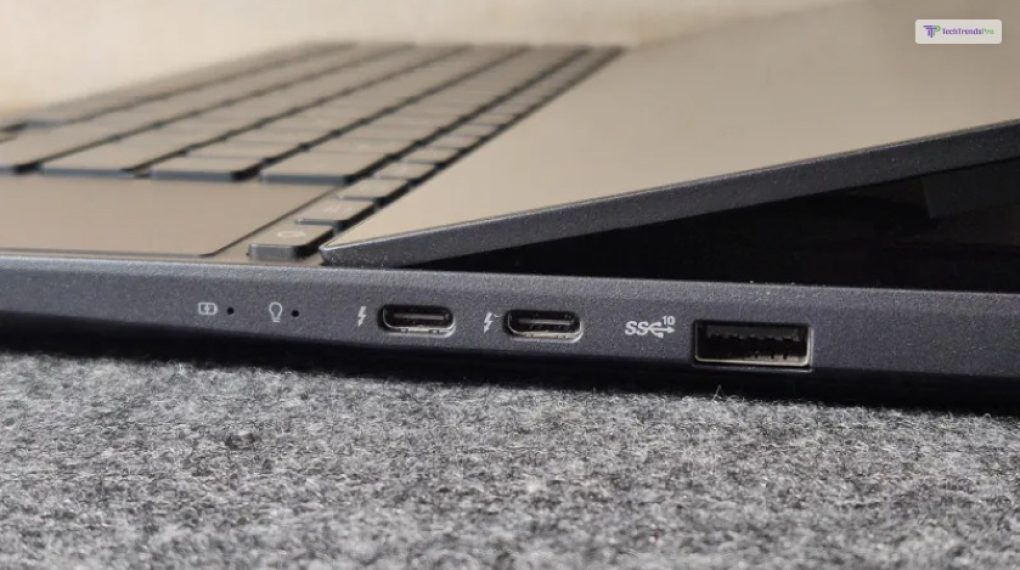 The ZenBook Pro keeps a full assortment of ports for both modern and vintage peripherals. The laptop's right side contains two USB 3.0 connections, a microSD memory card slot, a 3.5 mm headphone jack, while the left has an HDMI 1.4 output port and two Thunderbolt 3 ports.
Battery Life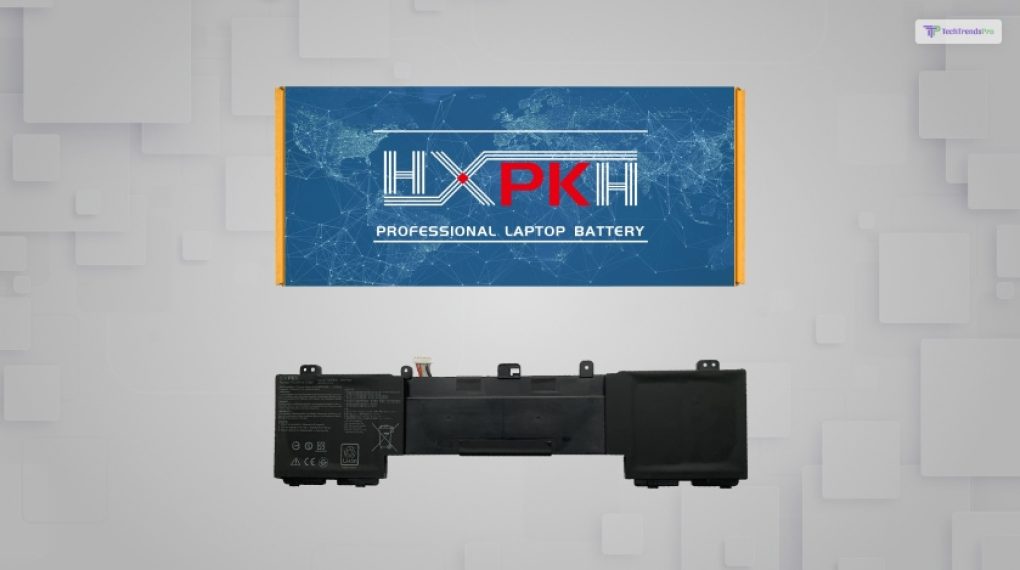 Even though the Asus Zenbook Pro UX550 has a longer battery life than the typical popular laptop, you still need to carry a charger. I did nonstop web browsing over Wi-Fi, where the Asus laptop lasted for seven and a half hours minute.
Performance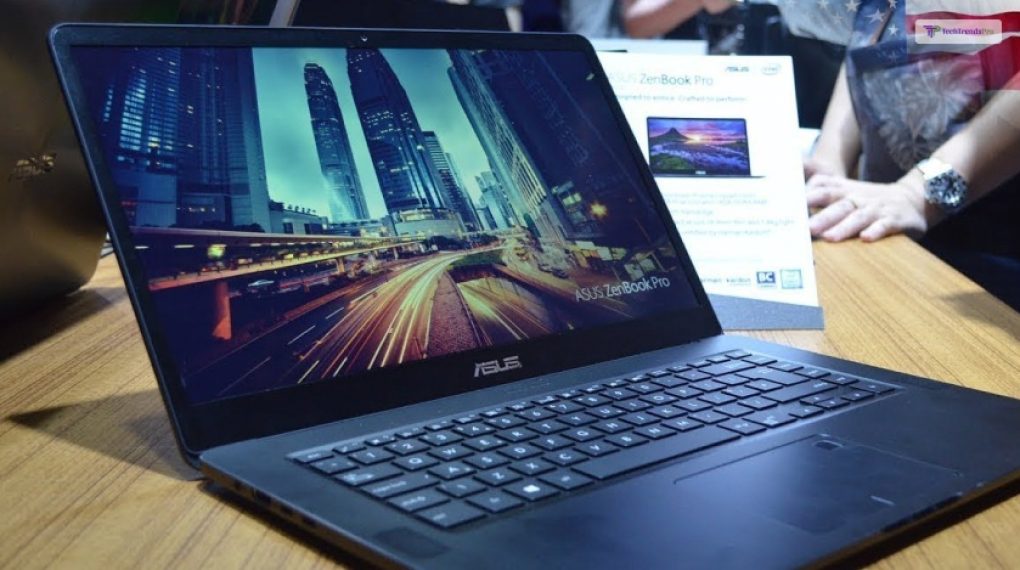 The Asus Zenbook Pro UX550 has some muscle. It has a Hexa-core and 4.8-GHz Intel Core i7-8750 CPU, Nvidia GeForce GTX 1050 Ti GPU with 4 GB of VRAM, 512 GB SSD, and 16 GB of RAM. Unsurprisingly, it handled 30 tabs open in Chrome, which was terrific. This also included an episode of "Stranger Things Season 4.
Asus' laptop earned a score of 14,138 on Geekbench 4, a benchmark test that tallies overall performance. That score surpasses the mainstream average of 10,877, which is impressive.
The ZenBook Pro copied 4.97GB of files in 12 seconds or 424 megabytes per second. The average is 244.6 MBps. However, the Asus TUF FX705 was faster, at a blazing 654 MBps.
On the OpenOffice spreadsheet performance test, the ZenBook Pro paired 20,000 names and addresses in 3 minutes and 39 seconds, beating the market average.
The ZenBook Pro's 1050 Ti makes this laptop capable of gaming, but not VR. It played Rise of the Tomb Raider on a mix of high and medium settings at 52 fps, surpassing the mainstream average (42 fps). The GTX 1050Ti is still better than the Nvidia Geforce Gtx 670.
Read More: Alienware Area 51 Threadripper Review, Features, Specifications
Final Verdict: Should I Buy The Asus Zenbook Pro UX550 In 2023?
The Asus Zenbook Pro UX550 is one of the most powerful cheap laptops available (short of specifically dedicated gaming machines). It has killer aesthetics thanks to its sleek design and GTX 1050 Ti. But you should seek elsewhere if you're an audiophile who demands incredible audio or a gamer who requires a more powerful GPU.
| | |
| --- | --- |
| ➕PROS | ➖CONS |
| Decent performance | Outdated graphics card resulting in poor gaming performance |
| Sleek and elegant design | |
| Amazing 4k display | |
| Good battery life | |
Read Also: