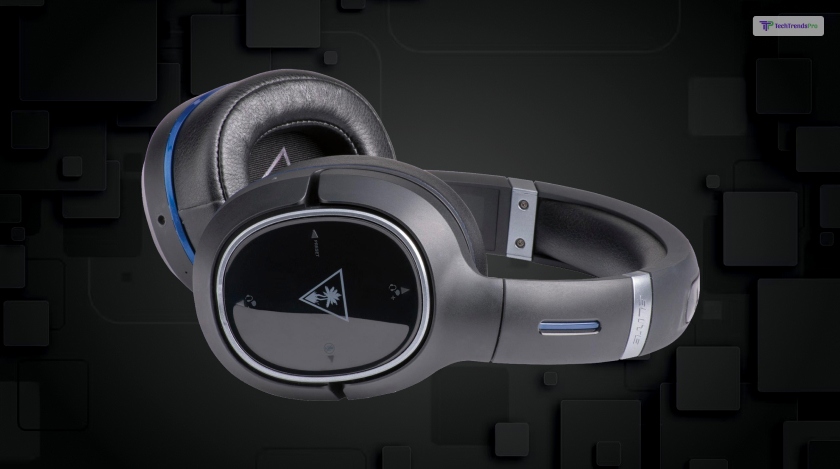 Turtle Beach is a relatively newer brand in the headphones segment. They create off-beat wireless headsets with excellent build qualities that do not follow market trends. Plus, they are made for gamers – a segment they target primarily. Therefore, upon the recommendations of a friend, I decided to test the Turtle Beach Elite 800 Wireless headset.
While it has different versions for each available platform, I tested the PC version, which also works with smartphones. But how good are these headphones, considering they're more than 5 years old with a price tag of $349?
Let's Find Out!
Turtle Beach Elite 800 Wireless Specifications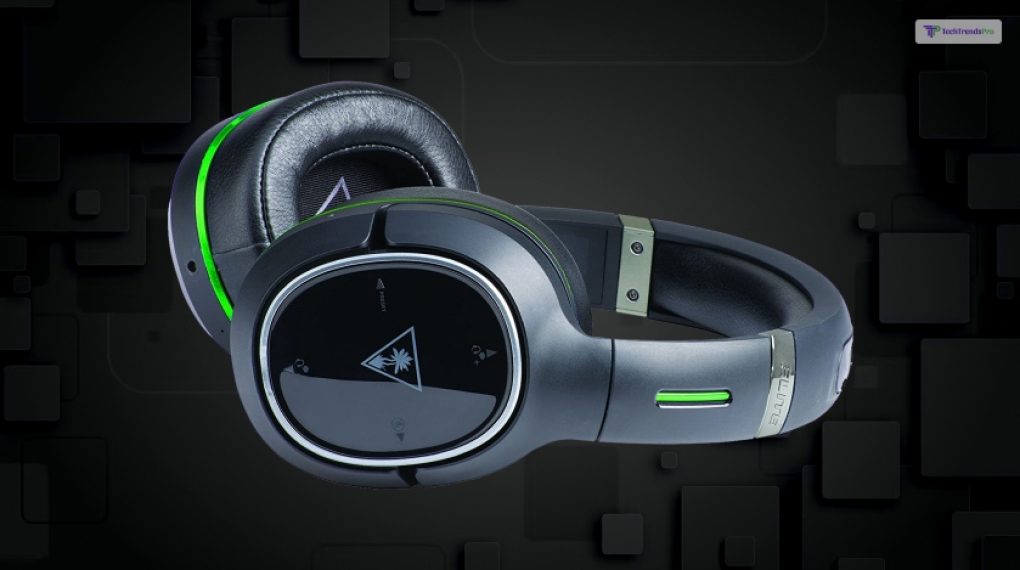 The primary specifications and features of the Turtle Beach Elite 800 Wireless headset are:
| | |
| --- | --- |
| Type | Over the ear |
| Dimensions | 7.87" (L) x 7.09" (W) x 3.35" (H) |
| Weight | 0.8 pounds (360 grams) |
| Connectivity | Wireless (Bluetooth 4.0), Wired (USB) |
| Microphone | Yes (Integrated) |
| Battery Life | 10 hours |
| Battery Charge Time | 3 hours |
| Platforms | PC, Smartphones, PS4, Xbox One |
| App/Driver Support | Turtle Beach Audio Hub |
| Release Date | December 2017 |
| Price (2023) | $349 |
Read More: Dell XPS 15 Touch Screen Review – Still The Best Touchscreen Laptop
My Experience With The Turtle Beach Elite 800 Wireless Headset
Even though the Turtle Beach Elite 800 is an older headphone released in 2017, I still decided to test it out on the recommendations of a friend of mine. Initially, I looked at its pictures and loved its looks. Therefore, after getting one over my ears, here's what I have to say:
Design & Build Quality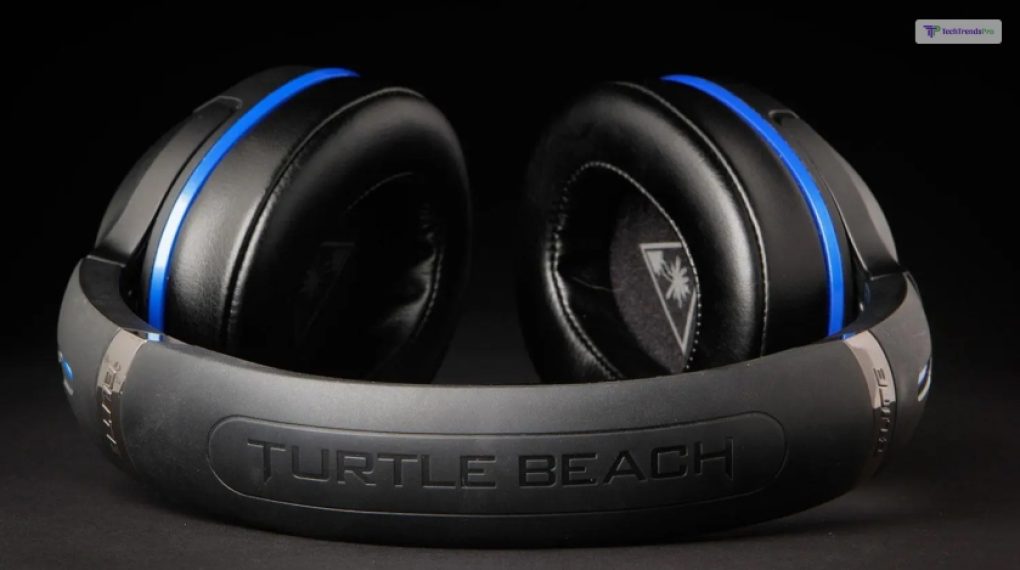 When it comes to this headset, its looks impressed me the most. As I have stated before, I decided to test this headset based on its looks, even though it was released six years ago.
It has a glassy finish, which gives this headset a lustrous look. In addition, this headset has a blue outline running along the earcups, which gives it an aesthetic edge over others.
However, its bulky size makes it less portable. Even though it's wireless, it feels too tight and heavy when you simply rest it around your neck. I also noticed some stability issues, especially when turning my head and headbanging to heavy metal and hip-hop songs.
Comfort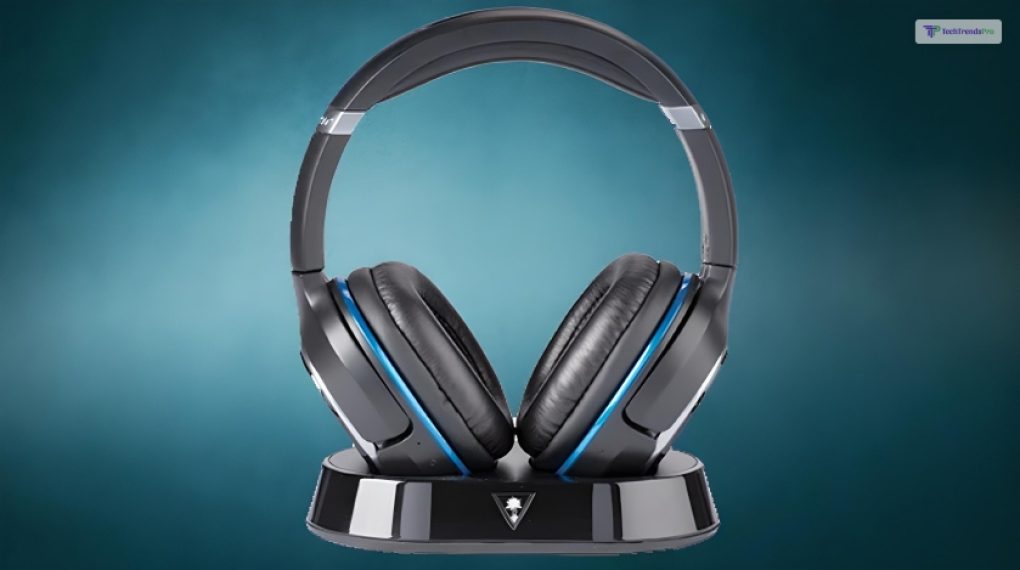 The pads on the headband are made with latex, which makes it rest softly on top of your head. Even though these headphones look bulky, they are still pretty comfortable to wear, primarily due to their soft earcups.
Overall, the Turtle Beach Elite 800 X Elite headphones are comfortable for gamers. It will serve you well if you listen to music while commuting to work to study. For me, it felt comfortable enough on my 1-hour bus ride to my workplace.
However, the only issue I have here is regarding its heating issue. After rank-grinding Valorant on my laptop for 4 hours while wearing this, my ears started to get sweaty and hot. Therefore, its earcups are not breathable enough for long gaming sessions.
Noise Cancelation & Leakage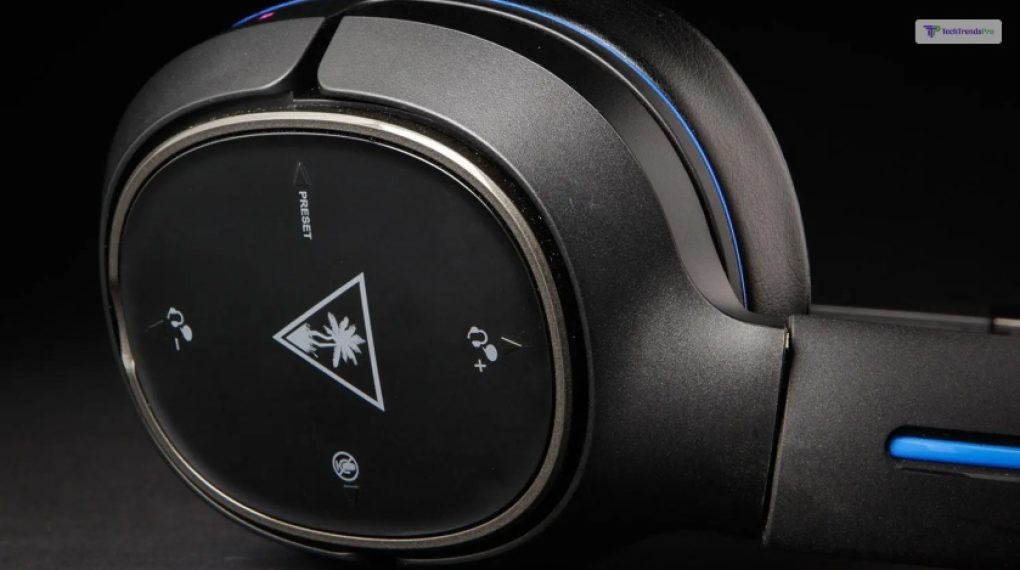 This Turtle Beach headphone has average noise cancelation. When I used it inside my room, it effectively blocked out all noise. However, when I used it on the commute to work (I travel by bus daily), it failed to deliver.
While it does feature an ANC (Active Noise Cancelation) system, it performs mediocre at best. It's nowhere near the quality of the MPOW H10 Wireless headset, which features an excellent ANC.
Regarding the leakage of the Elite 800, it's audible if someone is right next to you and you play music above 80% volume. I cranked up the volume to full while listening to Drop It Like It's Hot by Snoop Dogg, and my colleague sitting next to me could hear the sick beats of the song!
Connectivity & Controls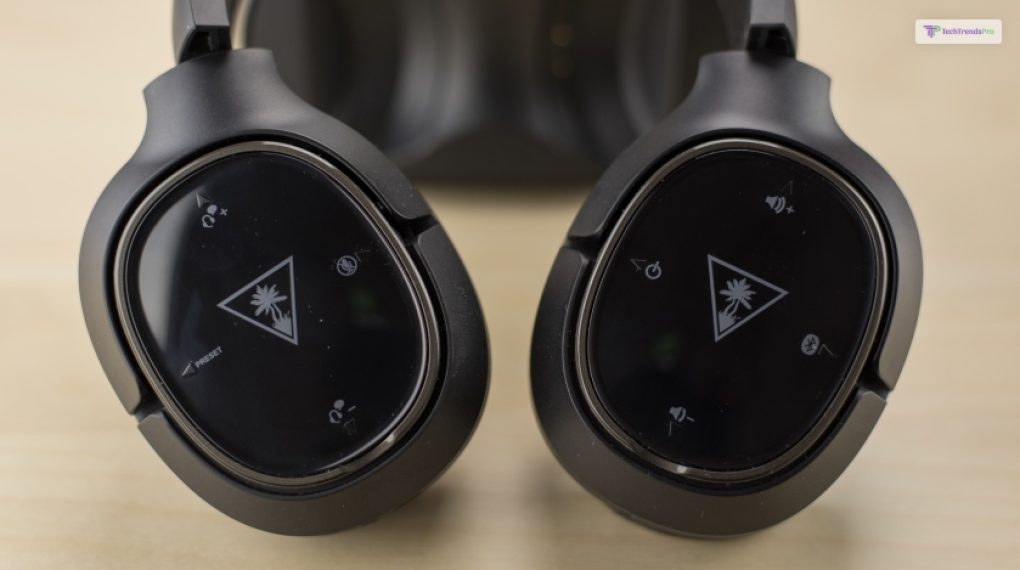 Regarding the connectivity of this headset, it can be used wired and wirelessly. Like many other wireless headphones, you can connect them via Bluetooth or USB cable on the box.
This headset has sleek, touch-like controls on the earcups. While they are not touch-sensitive, they can be clicked by mistake since they are high pressure sensitive. Once, I placed this headset on my table (with the control buttons facing down), and my volume automatically went up!
Battery Life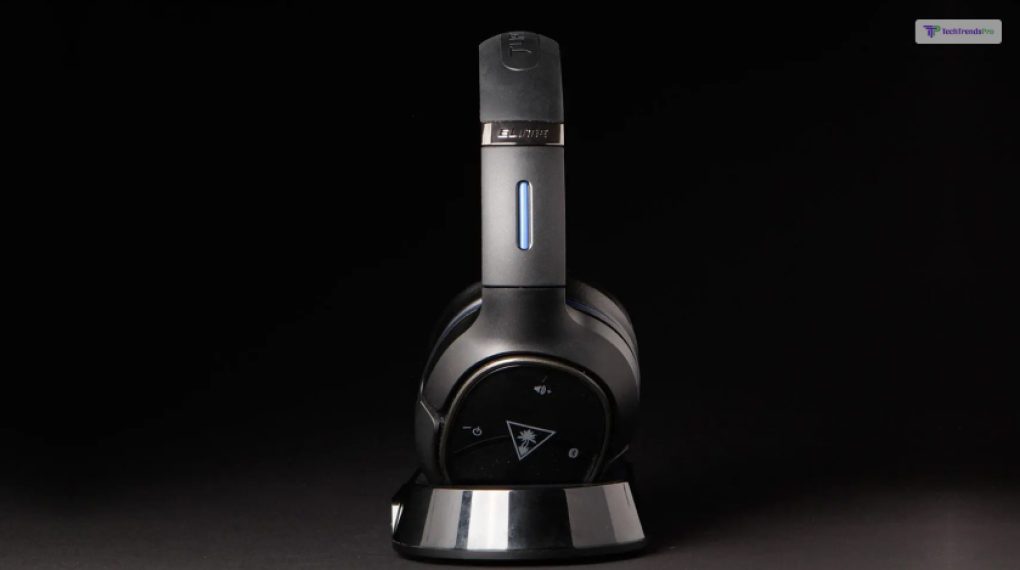 Considering other headphones like House of Marley's Positive Vibrations XL have 25 to 30 hours of playback time, the battery life of the Elite 800 is disappointing.
This headset only has a battery life of 10 hours, which takes 2.5 to 3 hours to charge fully. In this price range, Turtle Beach has screwed up big over here.
Microphone Quality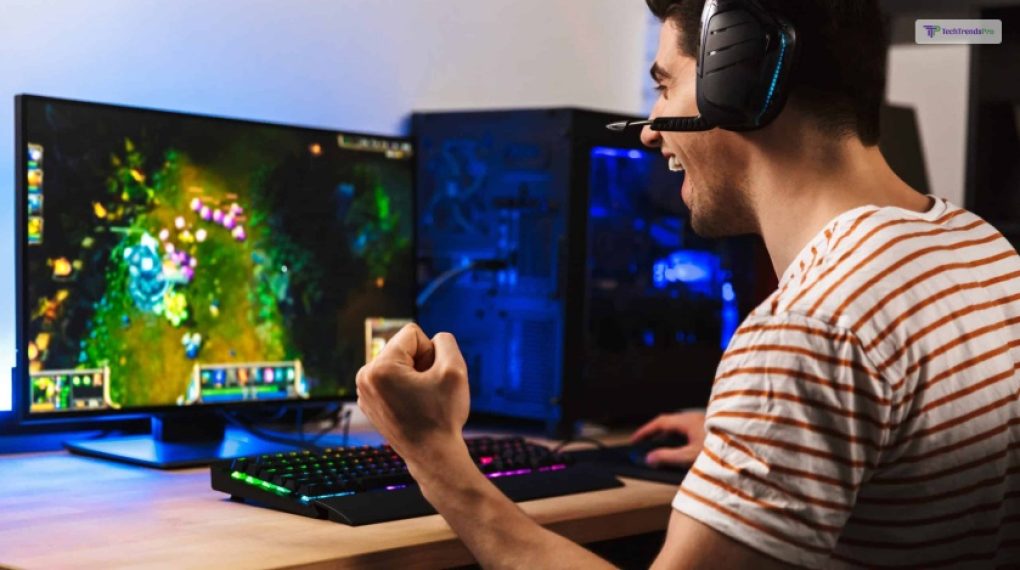 I expected the Turtle Beach Elite 800 wireless mic quality to be somewhat average, and I am proven right.
Since this headset lacks a dedicated boom mic, you must make do with its integrated mic. They have decent noise cancelation, but the recording quality remains average.
Since I use Discord a lot and play multiplayer games like Rainbow Six: Siege and Counter-Strike 2, getting feedback from my teammates was easy. And they all said the same thing – that my voice sounded muffled. After tweaking around, I improved it slightly.
Sound Quality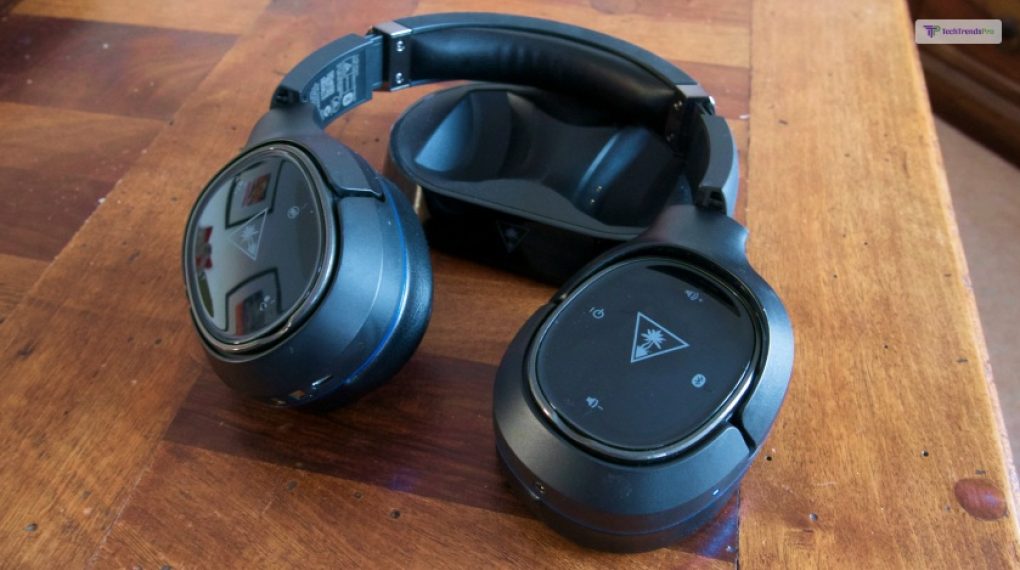 Since these 5-year-old headphones cost around $349, I expected the sound quality to be excellent. However, I was disappointed to find it decent enough for music and movies but not for gaming.
If you love watching movies, you might enjoy it. It has all-around decent equalization to help you enjoy action movies. Watching John Wick 3: Parabellum felt great, as I felt the thud of every bullet fired and every knife thrown by the breathtaking Keanu Reeves.
Listening to music also felt great. The bass was higher in default settings. Therefore, hip-hop music lovers will like this headset. Listening to Humble by Kendrick Lamar felt great.
However, gaming was a letdown, primarily due to latency issues. When I played Valorant, I noticed some audio lag. I heard the sound of shots being fired a second after they were actually fired. Therefore, if you play online multiplayer competitive games like these, I recommend not buying this. Instead, go for the SteelSeries Arctis Pro Gamedac for its features made specifically for gamers.
Read More: HP 17z Laptop Review : Best Budget Big Screen Laptop?
Final Verdict: Should I Buy The Turtle Beach Elite 800 Wireless Headphones In 2023?
The Turtle Beach Elite 800 Wireless can be a good buy if you like watching movies and listening to music. However, I will not recommend this for gaming due to latency issues.
Also, I was disappointed with its poor 10-hour battery life, which is significantly lower than most other Bluetooth headsets. However, paying $349 for a decent 5-year-old Bluetooth headset feels too much.
| | |
| --- | --- |
| ➕PROS | ➖CONS |
| Good For Watching Movies And Listening To Music | Poor Battery Life |
| Excellent Design And Build Quality | Way Too Expensive |
| Comfortable To Wear | Not Suitable For Long Gaming Sessions |
Read Also: