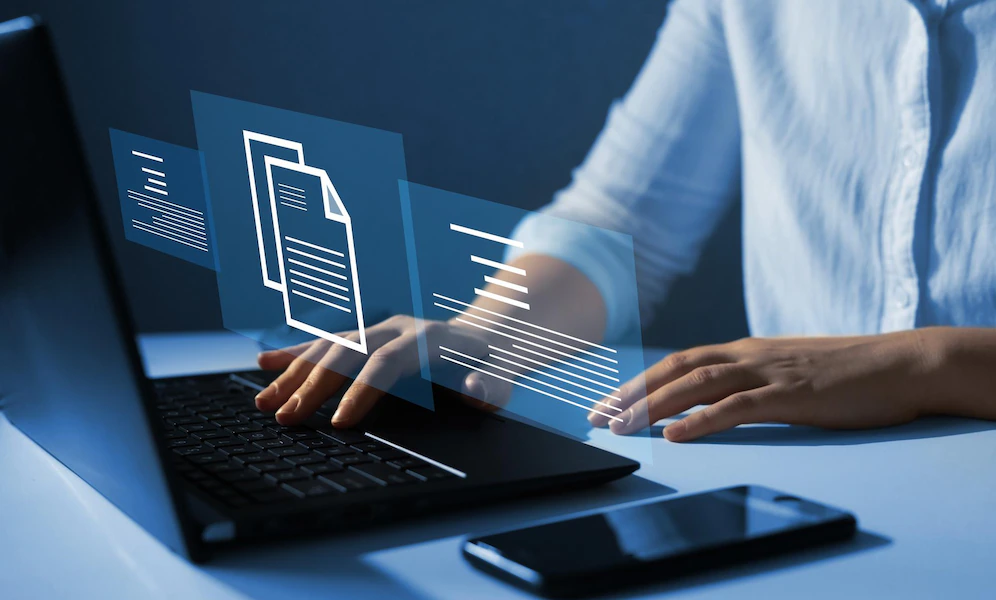 There are a variety of different tools offered online that can help a person streamline their daily tasks. In particular, PDF editors allow a person to manage their documents quickly and effectively so that they can turn those frustrating documents into something manageable. Learn everything you need to know about PDF editors including the primary benefits and drawbacks so that you can change the way you work today.
What Is A PDF?
One of the most common documents seen is a PDF, which stands for Portable Document Format. This type of document was originally created by Adobe and was meant to be a versatile file format to be used for presenting and exchanging various documents. Specifically, PDFs were designed to be presented regardless of the software, hardware, or even operating system that a device uses. The functionality of a PDF document involves links, buttons, forms, and much more.
What Does A PDF Editor Allow For?
One of the only downsides to PDF documents is that they are notoriously difficult to manage and edit. There is basic editing functionality available with PDFs, but it is extremely limited. Some of the standout features of a PDF editor include adding new text, altering text, changing file formats to normally restricted forms, resizing items on the PDF, and much more.
The Pros And Cons Of A PDF Editor
Even the best PDF editor can come with some downsides, though, which is why looking at all the factors is important. Below are some of the most notable pros and cons to using a PDF editor, rather than the built-in functions of a standard PDF:
Benefits Of Using A PDF Editor
The ability to quickly create and edit documents all within a single platform
The creation of interactive documents that can be edited well into the future
The ability to manage file size quickly and easily so that documents can be sent easier
The increased level of collaboration with others by sharing PDF documents in different formats
The ability to better organize documents so that they can be split or merged
Cons Of Using A PDF Editor
The cost associated with using some PDF editors may be more than a person is willing to pay
The risk of ruining a document if the original copy is not saved ahead of time
The data risk that comes from putting a PDF onto an online editor
The fact that text itself cannot be directly edited on a PDF
The use of online software pales in comparison to desktop functionality
Helpful Digital Tips For Maximizing Productivity
A PDF editor is only the start when it comes to enhancing productivity in the digital space. There are a number of helpful tips that can benefit anybody:
Build An Effective To-Do List
One of the best ways to enhance your productivity is to simply focus on building a to-do list that organizes all of your tasks in an efficient manner. This to-do list doesn't need to be fancy and, in fact, can be something as simple as an old-fashioned pen and paper. Simply organize your tasks in order of their importance and begin working your way down the list, starting with the hardest of the tasks.
Make Use Of Do Not Disturb
Do not disturb is an excellent feature that can quickly enhance a person's productivity. Set up a do not disturb schedule so that your phone and computer turn the feature on at specific times, ideally in the evening after work. This will allow you to separate your work from your life, which can have beneficial health impacts.
Focus On Only A Single Task At A Time
Finally, too many people believe that multitasking allows them to be more efficient with their daily tasks when, in reality, it simply makes it too hard to organize one's life. Rather than juggling multiple tasks at once, consider trying to handle one task at a time to optimize your efficiency and productivity so that you don't spread yourself too thin on accident.
Make Your Life Simpler Today
Digital tools such as a PDF editor may not be right for everyone as many computers nowadays have the functionality already built in, but for those that don't this tool can be extremely helpful. Avoid wasting unnecessary time on tasks that could be solved quickly with the help of a PDF editor and take action to complete your work faster and more accurately today.
Read Also: