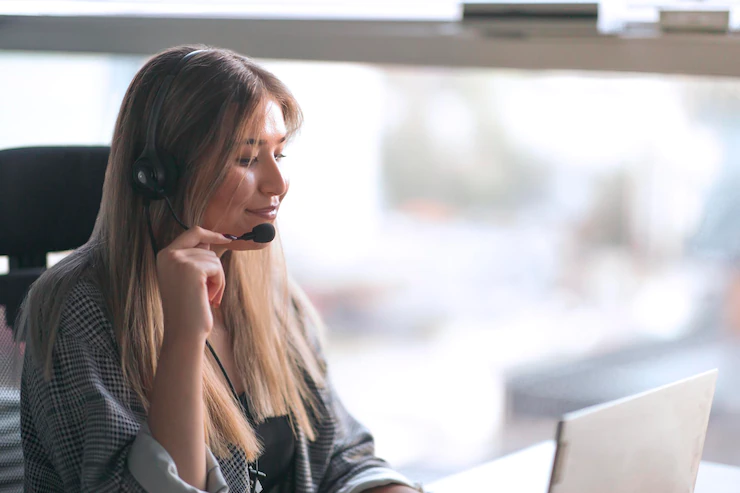 Are you thinking about getting inbound call center service for your company?
Smooth professional communication is critical between businesses and their potential clients. You might already have a company website. But you'll need so much more for the communication to be effective.
For instance, inbound numbers to receive incoming customer calls, live call answering services, and more.
Fortunately, there are inbound call center services that can take care of such things. Some providers will give you incredible offers like 1300, 0800, 1800, and 13 inbound numbers. Plus, extra services like inbound call reporting, call recording, and smart routing.
Whether you want to sell products or achieve great customer satisfaction, this type of service would extremely be helpful for inbound call centers.
If you want to find out how it can make your business flow smoother, keep reading as we discuss their benefits.
What are Inbound Numbers?
Before getting started on how inbound number services can help you, let's first make sure to understand the basics.
Basically, inbound numbers like 1300, 0800, 1800, and 13 are Australian numbers.
They can help you connect to your customers without geographical restrictions. It allows transferring calls to the right department conveniently.
There is a wide range of choices when it comes to your plan, budget, and goals. They're suitable for various types like technical support, sales agent, and more. You just need to look for the right inbound number call center service provider to meet your objectives.
4 Reasons Why You Need Inbound Number Services
Extra services come with additional expenses. For this reason, some companies choose not to get them to cut the costs.
But these services are actually helpful in managing incoming calls for your business.
So, if you're hesitating, take a look at the following benefits of inbound call services.
1. Inbound Call Center Services will Let You Take Control of the Accounts
Managing accounts can get so complicated, especially without proper organization.
Through the online portal, you can take control of your number. It will be more flexible than a fixed-line number. You can even divert calls to mobile or landline and change them anytime you want.
Aside from that, inbound call services will let you access contact information easily, giving you hassle-free account control.
2. Create Excellent Customer Service
Poor communication can negatively impact any business. It can cause serious problems and can significantly affect your sales. In addition to that, it can ruin your brand's image.
When you give your clients a seamless and convenient way to reach out to you, they tend to be happier with your customer service.
You'll be able to listen to inquiries, address issues, and resolve problems immediately. As a result, your existing customers and the potential ones are most likely to stay engaged and convert.
Plus, your brand will have better chances of standing out from your competitors.
3. Train More Effectively with the Call Recording
Training new employees aren't always easy, especially with those who are fresh in the field.
Plus, it can take plenty of time. With the call recording feature included in some inbound call services, you can keep track of every conversation between call center agents and customers.
This way, you can monitor the performance of your training customer service agents and help them improve. It will also help resolve disputes.
4. Keep the Same Number Even as You Move
Moving offices can be stressful, costly, and time-consuming. In addition, a part of the inconvenience is to change new company number. But with outsourced inbound call center services, your movement will be a lot easier.
Inbound numbers are portable in Australia. This means that you can bring it with you wherever you go.
So, even if you decide to move your office, you can still keep your number. It will be good for your business as your clients won't need to remember new numbers to call.
The Bottomline
Getting inbound number services for your call center company might sound expensive.
But there is actually affordable pricing depending on your plan and the provider. Even though they come with additional costs, the benefits they could give you will be worth the price.
Therefore, it's best to seek help and upgrade how you communicate with your clients.
However, you need to make sure to choose the right provider. There are countless choices within Australia that will give you great deals.
But you have to be smart and pick a good one that will help you achieve your expectations and make the workflow easier.
Only trust a known provider with positive feedback and reliable credentials. One that will understand your needs and focus on your best interests.
When you count on a good inbound number service provider, you'll feel confident about having great communication in your company.
Read Also: