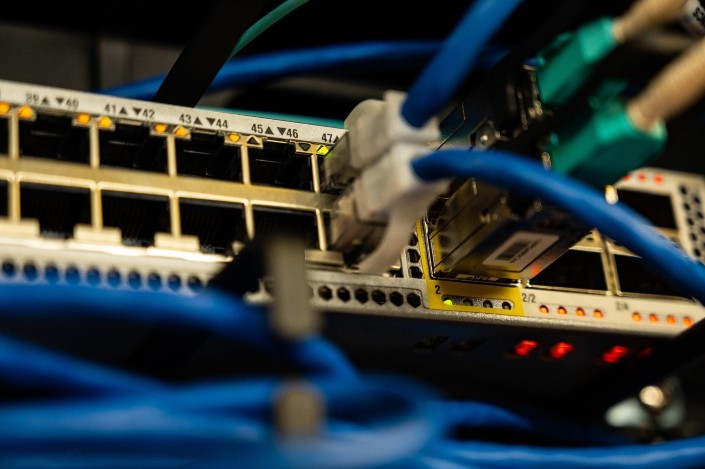 With their digital needs constantly expanding, organizations need reliable and effective solutions in today's dynamic technological environment.
Because of their superior control, flexibility, and performance, Virtual Dedicated Servers (VDS) have quickly become a game-changer in the web hosting industry.
VDS provides dedicated resources in a virtualized setting, unlike the typical shared hosting model of sharing server resources among several websites.
This article delves into how Virtual servers help businesses improve their online visibility and service, ultimately leading to happier customers.
Enhanced Performance and Resources – Dedicated Computing Resources
Access to dedicated computing resources is a significant benefit of using Virtual Dedicated Servers. With VPS hosting, you get a few server resources like CPU, RAM, and storage without sharing them with other users.
This results in stable, high performance that easily accommodates peaks in traffic and resource-heavy applications.
Resources-intensive features like interactivity, multimedia material, and advanced functionality are commonplace on today's websites. To avoid sluggish page loads and downtime, it is recommended to use a Virtual Dedicated Server.
This is where Gcore shines as one of the best in the industry. Gcore Virtual Dedicated Servers offer exceptional performance, ensuring seamless handling of even the most resource-intensive features. Whether it's interactivity, multimedia content, or advanced functionality, its servers provide the reliability and power necessary to maintain optimal website performance.
Website speed is a critical aspect in search engine rankings; thus, this strong performance has a good effect on user satisfaction and rankings.
Isolation and Stability
Virtual dedicated servers provide excellent separation from other websites on the same server, which improves security and stability.
In shared hosting, your site's performance can be affected by events beyond your control, such as a sudden increase in traffic or a security incident in a nearby area.
VDS eliminates this danger by creating an artificially isolated setting, which prevents outside influences from affecting your site's performance. E-commerce platforms, internet services, and mission-critical applications need this reliability to function correctly.
Even the assignment of IP addresses is done separately for added security. A Virtual Dedicated Server ensures that your website's IP address is not shared with any other sites on the server, protecting it from being blocklisted inadvertently. This helps keep your email's sender score and internet credibility high.
Improved Customizability – Full Root Access
Full root access is only one of the many advantages of virtual dedicated servers. With this access level, users can install and configure software, adjust security settings, and take charge of the server's resources as they see fit.
This is a huge win for companies running on customized software stacks, allowing them to optimize their servers to their specifications.
Full root access is invaluable for companies developing software or hosting apps with special requirements. It's a great way to optimize performance and ensure compatibility by letting developers try new setups, libraries, and frameworks.
Furthermore, IT personnel can install advanced security measures and keep a close eye on server activity with this degree of management.
Scalability and Flexibility
Because of Virtual Dedicated Servers' scalability, firms can quickly meet fluctuating demand. Websites may need more resources as they expand. With VDS, you may add more memory, processor cores, and storage without moving your entire system.
Because of this adaptability, your hosting solution may grow as your company does, saving you time and money and ensuring smooth operations.
Businesses benefit significantly from scalable systems because of seasonal or unexpected increases in user activity. Scaling up is simplified when moving to a new server isn't required.
This adaptability allows for expansion with minimal cash outlay, making it a financially sound option for companies with fluctuating resource requirements.
Enhanced Security Measures – Isolated Security Environment
When protecting your data, virtual dedicated servers come out on top. VDS dramatically lessens the possibility of security breaches from nearby facilities because it operates in an isolated environment.
Your server will be shielded from any vulnerabilities in other virtual environments thanks to the additional layer of security provided by the isolated network.
Security flaws can have devastating effects on online businesses and other data-heavy applications.
Virtual dedicated servers offer a protected environment where companies can freely use advanced security protocols to counteract this risk. This separation also makes compliance with industry-specific standards that require data segregation and protection easier.
Customizable Security Protocols
VDS allows enterprises the flexibility to adopt specialized security methods to meet their requirements. Organizations can implement comprehensive security measures that align with their data protection plans, such as firewall setups, intrusion detection systems, and encryption methods.
To this extent, customization strengthens client confidence and adherence to applicable legislation by keeping private information safe.
Updates and patches for security vulnerabilities can also be tailored to individual needs. Businesses can ensure that significant vulnerabilities are patched without interrupting operations by updating their Virtual Dedicated Servers at off-peak times. This preventative method lessens exposure to attacks and strengthens security in general.
Conclusion
Virtual Dedicated Servers are becoming an increasingly attractive option for companies of all sizes in today's highly competitive digital market. VDS is a vital resource for modern enterprises due to its flexibility, scalability, and capacity to provide dedicated computing resources, reliability, and security.
Virtual Dedicated Servers provide the edge needed to provide outstanding online experiences for every type of website or web application, whether a media-heavy website, an e-commerce platform, or a complicated web application.
Read Also: