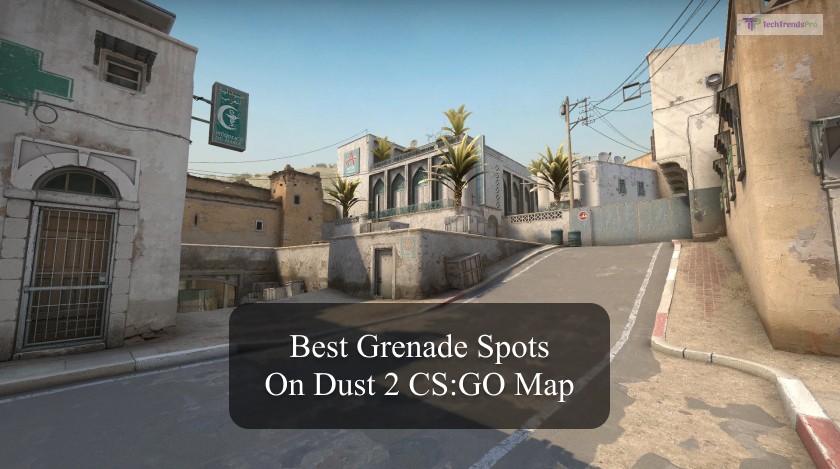 I know that you have been getting steamrolled in CS:GO by players who have learned every insult out there. You are not getting anything right in your matches – the lineups, the frags, the clutches, and even the win. And I know getting bullied and harassed by your teammates is bad. So why not take your time to learn the best grenade spots Dust 2?
Dust 2 is by far one of the most famous and most-played maps in CS:GO history. Ever since it's much-anticipated revamp and restructure took place in 2017, many new lineups have been created. Therefore, here are the best lineup spots you should learn how to chuck a grenade in and clutch that round!
Best Grenade Spots In Dust 2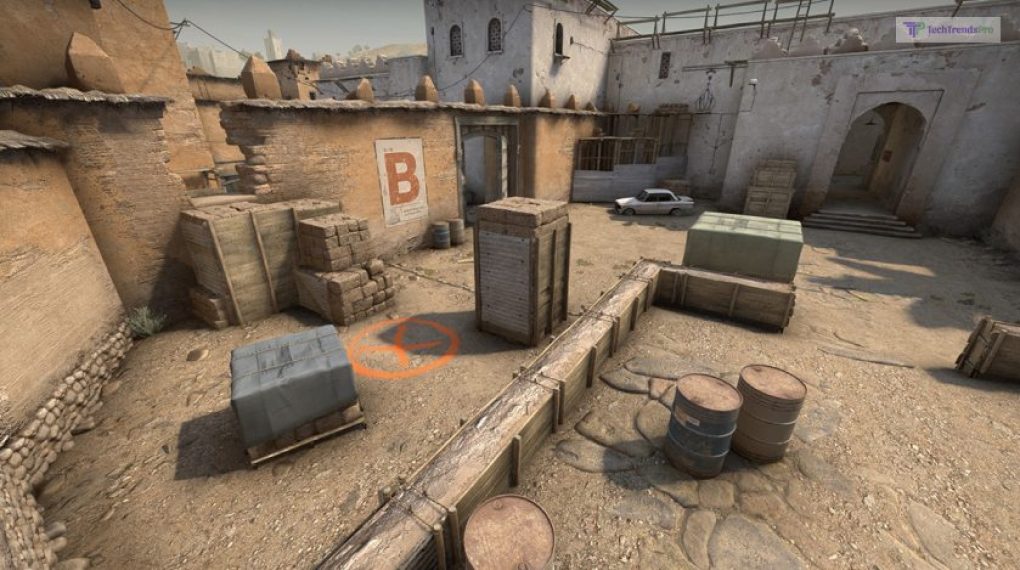 You have three grades in your arsenal – smokes, mollies (molotov cocktail), frag (HE), and decoy. Knowing how to use all of them and learning their lineups is crucial for success in CS:GO.
1. X-Box Smoke
The dynamic of taking over the middle changed after the most recent significant map improvements made mid-AWP shootouts more difficult to pull off. This is because the angle from the T-spawn looking towards the middle was obstructed. As a result, smoking off the X-box when playing as Counter-Terrorists is worthwhile since it enables you to hold shorts more easily.
It is a smoke grenade that is quick and simple to use. Therefore, aim in the center of the small window on top of the building right in front by just standing at the edge of a wall on the T-spawn. Once you've done so, concurrently jump and throw the smoke grenade, which will drop in the center of the X-box, obstructing the view of any counterterrorism guards who may be around.
2. A Corner Smoke
To improve your mortality rate of passing through long doors to push A-side, use this corner smoke. If you do that correctly, you'll obstruct CT's vision and can push through long doors without getting scratched—provided the enemy doesn't randomly spam your clip through it.
You need to proceed toward the building on its right side, next to the exterior wall, to use this smoke. It's in T spawn.
You must aim for the second valve, which will be located near a pipe. Throw the smoke while jumping, and it should land between the Side pit and Blue, obscuring anyone looking out from A long.
3. A Flash
Smokes are excellent in obstructing an enemy's vision and giving you the ground you need to take control. However, sometimes it's not enough. Overall, while playing CT, it's not difficult for them to blast through the haze after spotting the impending smokes and changing positions.
Therefore, it is best to use flash grenades to completely hamper your opponents' vision (momentarily) after you smoke. Additionally, they are quite beneficial for eco rounds where your objective is to bum rush to A through long.
Flashes launched from the area below will similarly land on the exact point as the long A smoke and blind adversaries who are attempting to peer through long doors. Strike the topmost edge of the wall, just behind the car, after moving to the outside long. To maximize your flashbang, jump while hurling the smoke, then begin rushing for the large doors.
4. Deep CT Cross Smoke
After making this best grenade spots Dust 2 in A long as Terrorists, you'll need to act rapidly. You'll need to block their view as they start to run toward A from the Counter Terrorist players from B.
You can block the line of sight below A short by using this smoke. After passing through the lengthy doors, turn left, and before turning right, aim for the center of the tiles. Then, without jumping, you must aim behind the antenna to throw your grenade full of smoke.
5. B Doors Smoke
Depending on where the T-side pushes, the Counter Terrorist team will typically have a backup player in mid who can help both the A and B sites. This player has direct sight thanks to the B entrance, and the smoke prevents them from gaining access to the summit.
Go to the upper portion of B tunnels and stand close to the box located near the doors and look towards the ceiling. Smoke should be thrown between the gaps at the bottom right corner.
6. B Entrance Smoke
A notoriously difficult site to retake on Dust 2 is the B site. This is true, particularly if you don't have more players than the T-side. Players from the CT side will have to check a lot of places while constantly being wary of the site's entrance, where one or more enemies may be waiting for the opportune opportunity to emerge.
It's best to cloud their vision in order to stop them from on theory tracks and halt their push. Do this while you're inspecting the location itself or just to flush enemies out. To do this, position yourself just on the outskirts of the window and shoot at the central edge of the wooden crane.
Throw your smoke when you're ready; it should start to spread after about two seconds. This is one of the best grenade spots Dust 2.
7. Mid-CT Smoke
The best offense is occasionally the best defense. You will need some protection, primarily from the top mid, if you're playing an eco round. You can also do this to surprise foes by aggressively seizing control of mid and lower tunnels. To prevent attackers on top mid from spotting you, it's wise to smoke Terrorist vision.
It's simple to perform this smoke. Simply turn towards the right side of the wall as you walk away from the CT spawn point and position yourself in the corner. Throw your smoke there, aiming it at the top left portion of the ladder.
8. A Site Molly
One opponent definitely will be camping out directly on site while you are taking site A. This can spell trouble for you if you get near enough for him to catch you off guard. You may easily use a Molotov to entice him outside.
If you're pushing via A short, pause by the wall on the left and aim towards the bottom of the last staircase. Then, start pushing as soon as you're ready. When you stop near the boxes in front of you, jump-throw the grenade.
Read More: PUBG New State Beginners Guide: Winner Winner Chicken Dinner
FAQ! (Frequently Asked Questions)
CS:GO players have asked many questions related to what are the best grenade spots dust 2. The answers to these questions are:
Q1. Is Dust 2 The Best Map In CS:GO?
While it might be up to debate whether Dust 2 is the best map of CS:GO, one thing is certain. The fact that Dust 2 is by far the most popular map in CS:GO.
Q2. Will Learning Lineups In CS:GO Help Me Rank Up Faster?
Yes, learning various lineups will help you a lot in ranking up in CS:GO. Coordinating site attacks and retakes with lineups is essential for winning the rounds.
Time To Settle The Dust With A Lineup Clutch!
Learning what the best grenade spots Dust 2 for all your grenades is essential to strategize with your teammates. Learning these lineups is essential since it will help you clear out and block corners and various angles of the maps easily. At higher ranks, these lineups are essential for victory.
Read More: