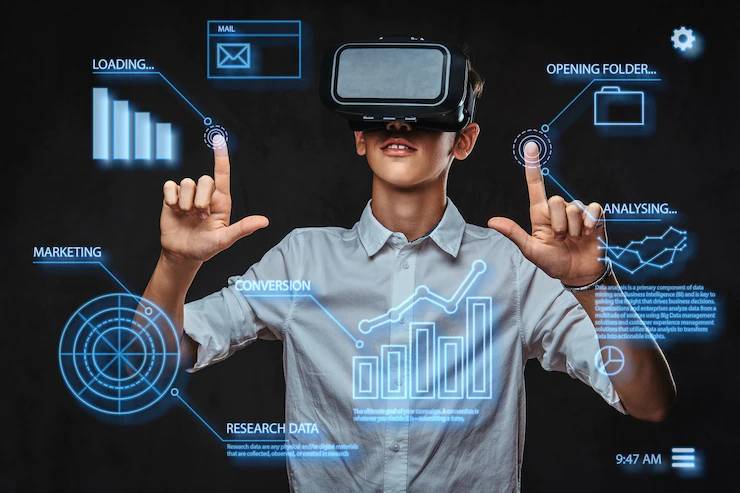 In today's world, retailers need to find new and unique ways to stay competitive in the market. They need to create a seamless shopping experience for customers.
This feat can be accomplished using different technological tools. Technology aids brands in telling their story and communicating their ideas to customers.
The ultimate goal of any business is to increase sales. How can technology help retailers achieve this goal?
Below are a few ways retail technology can help businesses increase sales.
Top 7 Ways Retail Technology Can Help Increase Sales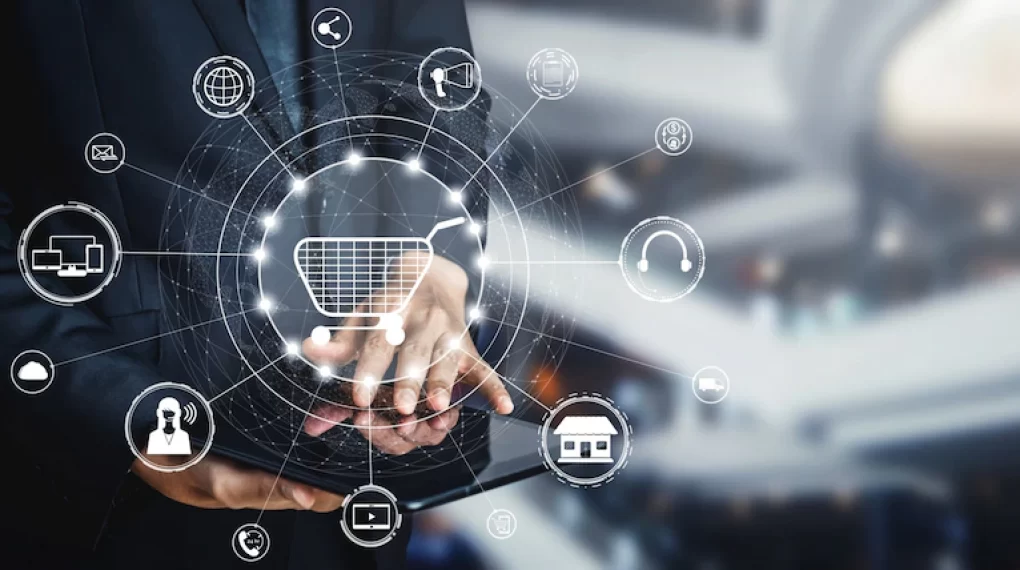 1. Enhances Customer Experience
Retailers can use technology to install in-store navigation systems to facilitate customers and enhance their shopping experience. An Indoor positioning system (IPS) helps shoppers find products without wasting time.
Target has implemented this technology. Customers can download the Target application on their phones, giving them access to a store map. Whenever they are shopping at Target, they can easily find their position in the store on the app and the products they want to purchase. When customers use the app in the store, IPS helps track where the customer is and suggests products and deals on their phones.
Which area do shoppers prefer to go to when they enter the store? Are some particular locations in the store more preferred than others?
All these questions can be answered through IPS. This data can be crucial during product placement. This information is extremely important when negotiating prices with the vendor. If the vendor wants his product to be placed in a high-traffic area of the store, you can demand a higher price.
Barcode scanners can be placed in several parts of the store. The seller should use appropriate barcode scanner software to ensure more accuracy and efficiency, reduce errors in pricing, and boost customer experience. All these factors lead to an increase in sales.
Using barcode scanners and computerized systems at the point of sale ensures greater efficiency, and customers do not have to wait in long queues. It benefits the customer and the retailer.
2. Automating Your Inventory Control
An inventory control system is very commonly used in retail management. Automating your inventory control system helps keep track of the units that are left, sold, or need to be re-ordered.
Using an accurate inventory control system will ensure that you always have stock to fulfill customer demands, increasing profitability and sales.
You can set an optimum level of inventory in this system, so whenever inventory is below the optimum level, an automatic re-order request is sent to the supplier to restock your inventory. This system ensures that there are minimal chances of over-ordering and under-buying.
Previously, this process was extremely time-consuming since individuals had to keep track of the inventory levels and place orders with the supplier whenever necessary. Using technology has made this entire process more efficient and productive and reduced the overall cost of the business.
Many online retailers are implementing a Just-In-Time inventory management strategy through which they place orders with the supplier as soon as they receive the customer's order. This saves warehousing costs since retailers do not have to maintain any stock.
3. Enables Accurate Forecasting
Whether it's an Omni-channel retailer or a small brick-and-mortar store, forecasting is essential for all retailers because it helps in making better decisions. Data analytics can be leveraged to analyze past and current data, such as internal and external variables that impact customer demand, inventory levels, market trends, etc. Through data analytics, accurate demand forecasts can be made.
Using machine learning tools and a strong forecasting system has numerous benefits that are listed below:
retailers can make better inventory decisions
help in achieving sales target
predict future sales
improves pricing and advertising
increases efficiency
reduces waste
enhance customer experience
improve inventory management
3. Mobile Shopping
The concept of mobile shopping is on the rise. It involves using cell phones and tablets to purchase goods. Every person nowadays owns a cellphone.
According to the Pew Research Center, approximately 97% of Americans own a cellular phone, out of which 85% own a smartphone.
The concept of mobile commerce has rapidly gained popularity due to several factors, such as an increase in M-commerce applications and the computing power of wireless handheld devices. According to a market research company, Statista, the sales of M-commerce in the United States exceeded $360 billion in 2021.
4. Social Media Platforms
Around 4.7 billion people use social networking sites around the world as of October 2022. It is equal to 59% of the total global population. Every successful business, whether it's a small store or a large chain, has a social media presence. Many retailers are conducting their businesses solely through social media platforms such as Meta and Instagram. Social media gives them a platform to conduct and promote their business.
5. Cashier-less Stores
With the advancements in technology, the concept of cashier-less stores has started to emerge. Amazon Go is the perfect example of a cashier-less store.
Here customers just walk in, take whatever product they want and walk out. The total bill is charged from their Amazon account. With the help of computer vision, several cameras in the store map customer's activity in the store. It increases customer satisfaction and profitability, thereby increasing sales. Weight sensors can track when an item is picked up or put back on the shelf.
Weight sensors and cameras can help gather information regarding the preferences of customers, which can be analyzed through data analytics. Retailers can stock up on products that are most preferred by customers, which helps increase customer satisfaction, repeat purchases, profitability, and productivity which ultimately fuels sales.
6. Virtual Reality
Virtual reality (VR) technology has enabled retailers to set up virtual fitting rooms to facilitate customers in their online shopping experience. In fact, there are VR enterprise tools & software that are custom designed in a way to suit the needs of miscellaneous industry verticals that have diverse clients/customers, especially when it comes to online shopping for fashion apparel, skin-care, and beauty-care products.
You can't decide which T-shirt to buy. Virtual fitting rooms help customers see how they look after trying on different products. Similarly, Sephora's app uses virtual reality to facilitate customers. It scans your face and lets you virtually apply products so you can make better purchasing decisions.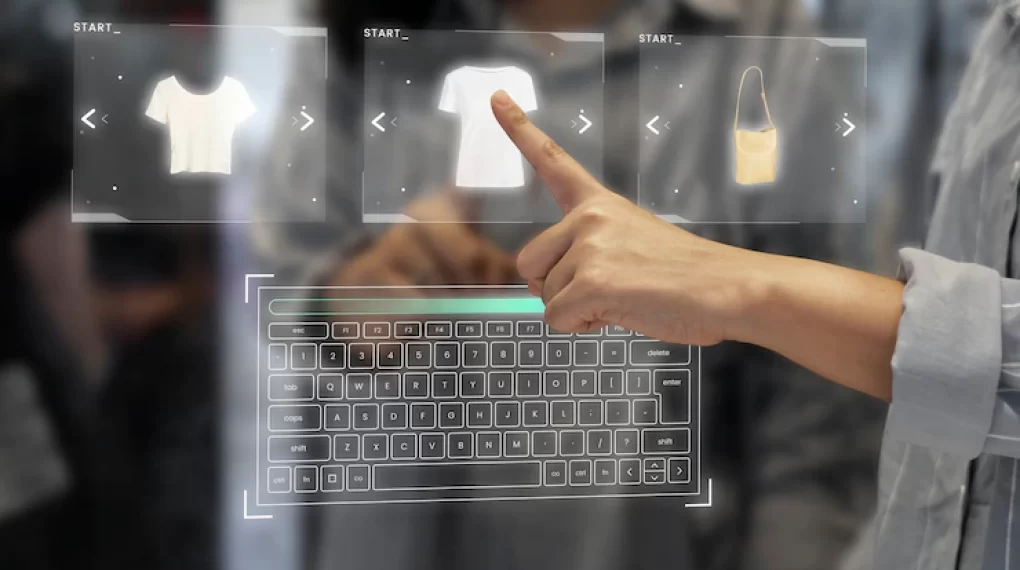 Conclusion
Technology can be leveraged by businesses to facilitate customers as well as retailers. In the store, technology helps in inventory management, promotion of products, increasing customer satisfaction, etc. On an executive level, it helps in planning and forecasting, which facilitates management in making informed decisions. This ultimately leads to increase profitability, productivity, and sales.
Additional: