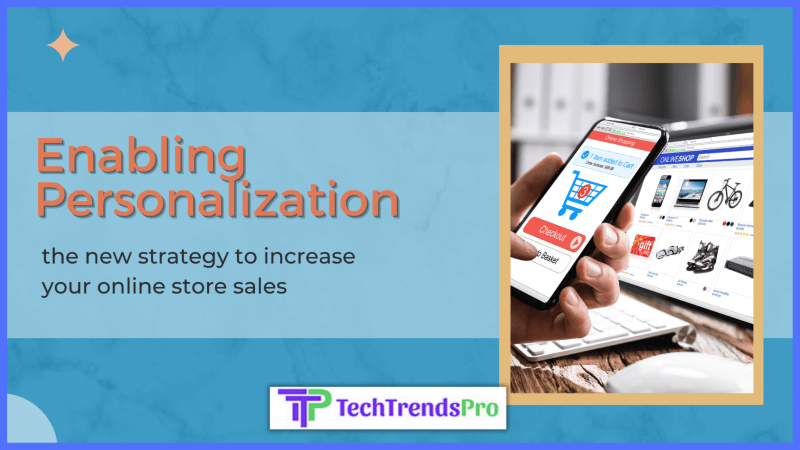 Before diving deep into this topic, let's understand what personalization is. It's a way of communicating with your customers. But how?
Applying this strategy to your online stores will create an empathetic relationship with your regular customer. This technique helps your customer to understand your approach toward them. As a result, they feel valued about their preferences, and this technique makes them your loyal customer.
Being a seller, a personalization strategy will help you gather information about your targeted audience. Then, by analyzing the technique, you become proficient in making a decision that favors you.
Why is Personalization Important?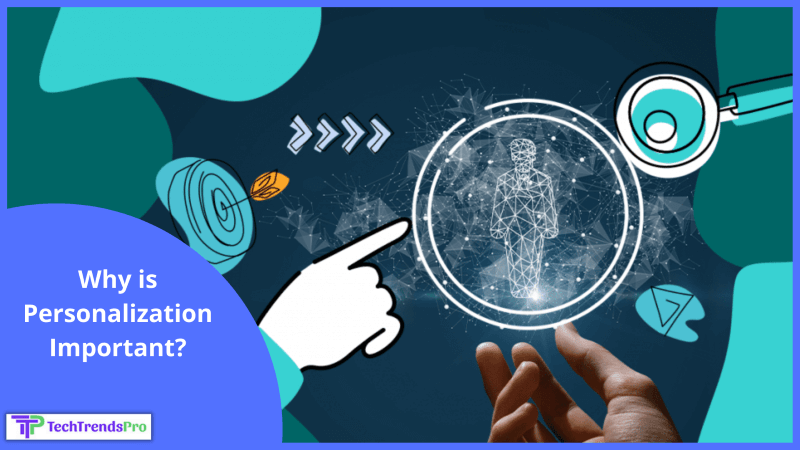 In this fast-moving world, every sector consists of competition, and it only increases over time. Personalization helps any brand overcome the competition by providing a personalized way of dealing with customers. As a result, there is a 50% chance that your one-time customer will become your regular customer.
This strategy helps create a virtual relationship with the customer, which later generates brand loyalty in them. Personalization focuses on tailoring an experience for the customer that makes him come back for more. It influences customer purchases.
Benefits of Personalization-
Personalization has various kinds of benefits. But here are some of the key points:-
i. Improving customer experience: –
The best way to personalize for customers is by gathering their personal information such as their name, city, birth date, etc. Such data can only be taken by having customers fill out survey forms in exchange for coupons or discount codes. This strategy helps us gather personal information and makes the customer feel superior.
ii. Increasing brand loyalty: –
Brand loyalty is a factor that makes a good brand great. The fastest way to attain such loyalty is to treat every customer uniquely and make them feel special. It can be done by the information acquired during surveys. Brand loyalty helps a brand survive and thrive in the future.
iii. Increasing ROI: –
The main objective of personalization is to grow a business. By practicing personalization correctly, an increase in ROI is sure to occur.
Example of product Personalisation by popular brands
Nowadays, maximum brands prefer to have their product Personalized. So, you might be wondering what exactly product Personalization is? Personalization is the process of allowing customers to personalize a product based on their needs and desires.
Add-ons, unique functionalities, frameworks, and product design flexibility are all examples of product customization.
Personalization enables each and every brand uniqueness by providing more personalized products for dealing with clients.
There are a lot of popular brands that prefer to have Personalization products as their main focus for sales marketing. Let's see a few examples of product Personalization by popular brands.
a. Shutterfly –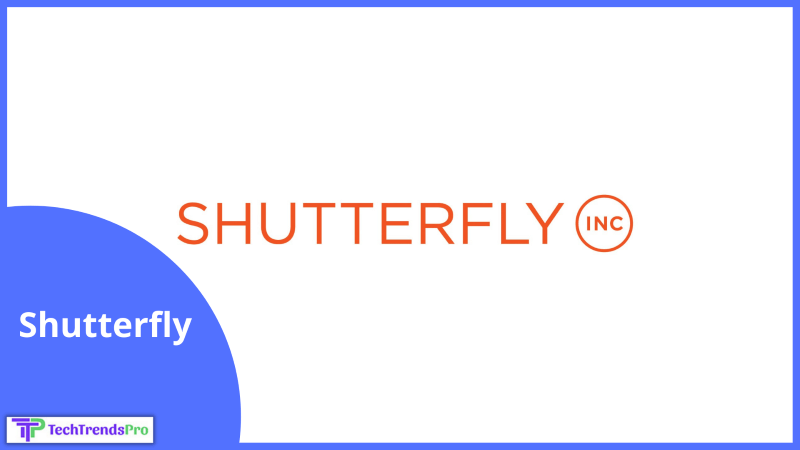 Shutterfly is a popular website that provides product Personalization of any kind. Shutterfly has succeeded in getting creative with personalized products like mug prints, T-shirt prints, etc.
They also have their own app which enables them to reach more clients and market sources. They used a good strategy that helps in creating a good relationship with the customers. They also targeted the social media platforms for spreading to all the corners of the world for  Personalized products.
b. Nike-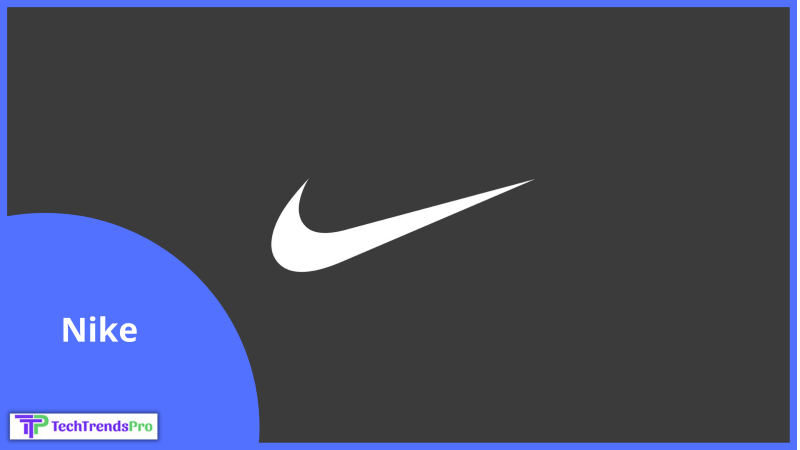 You have definitely heard this name which is a popular shoe brand. Everyone once had a dream of personalized shoes, and Nike made it true by manufacturing personalized shoes for their customers. They launched an online store and allowed customers to personalize their shoes. As a result, it helped them increase their sales and set a good example of customer service.
These are just two examples of product Personalization by popular brands. There are more brands that offer this service to the client for increased sales.
This product Personalization has become very trendy as the demand for product Personalization has increased by the customers. Customers can create their own designs and express themselves through product Personalization.
Furthermore, good customer service will keep you ahead of the competition in the market with other brands.
Ways to start personalized marketing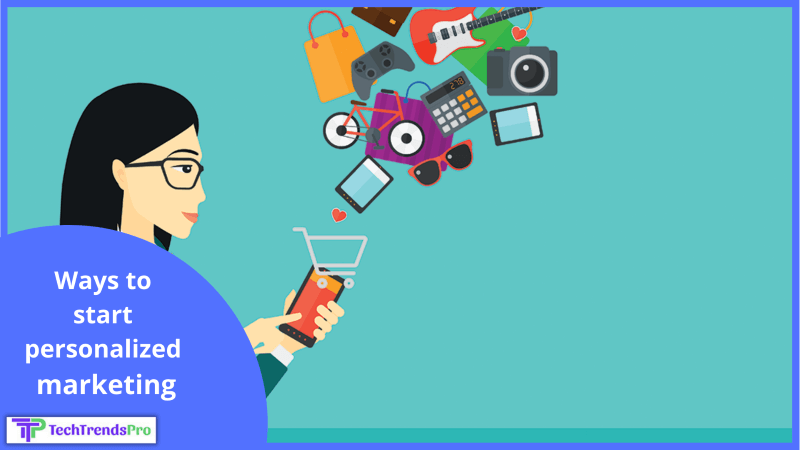 Implementing personalization is not as easy as it sounds. It requires a lot of research and factors to be considered. Some precautions need to be taken because every product is not fit for every customer.
Also, it requires proper marketing because, if the marketing is not adequate, it will create a loss. Some basic ways of implementing personalized marketing are: –
1. Targeted email: –
The emails personalized for every customer or a set of customers with a specific interest can help a brand connect to its customer. It is a byproduct of collecting personal information through various means. One of the best examples of utilizing targeted email is to send birthday wishes or a specific set of product recommendations etc.
2. Custom video message: –
Video messages help grow a business faster than some other strategies. Video messages during festivals or special occasions make a considerable difference in today's day and age where people are busy in their lives. Such actions help brands connect with customers and generate emotional value, leading to brand loyalty.
Related Guide: Impact of Search Engine Marketing On Small Businesses
3. Product recommendation and customization –
Product recommendation is only possible if the customer's every activity is monitored systematically. Creating a recommendation for customers is a great way to keep them coming back for more of what they like.
The best way to explain this is how e-commerce websites give recommendations based on your search and order history. Also, customers like customized products that suit their needs and preferences. You can allow your consumers to customize, by adding an online designer tool to your e-commerce-store.
4. Social media marketing: –
It is challe wadays to gain customers' attention due to such competition. Social media is a kind of place where a large variety of customers can be targeted at once. With the launch of meta Verse, it is clear that the best site to market products will be social media.
5. FOMO: –
Fear of missing out is a great way to make customers rush in quickly. An excellent example of FOMO is how shoe brands tend to launch exclusive shoes with limited stocks.
The main objective is to make the customer rush in for their product which creates a great brand image, and it will also develop a sense of achievement in customers that will fuel their drive to buy more.
Conclusion: –
Overall personalized marketing is a tried and trusted method in the marketing industry. It adds to the upward growth for brands by laying down a strategic path for them to understand and deliver according to the customer's needs. In addition, it provides ways to manipulate the customer's mindset to improve the brand image.
Read Also: