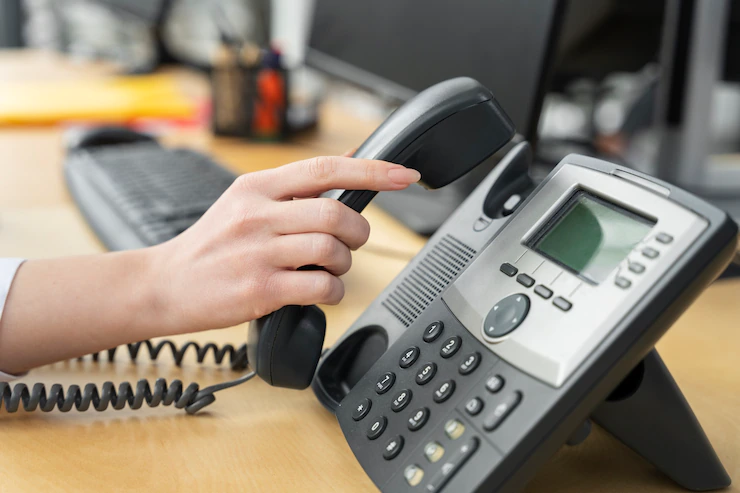 Much of the modern business world happens online. With an internet connection and small business IT support, you can achieve just about anything.
But one thing that hasn't changed is the need for a good phone system. Customers still want to be able to reach your business and talk to a real person, and it's your job to make sure they can get through.
In this article, we'll go over some of the best small business phone systems in Australia and how to decide which one is right for you.
Business Phone System Technologies
The phone system in your business might look simple, but it's a dedicated solution designed to provide features only a business would need. Unlike the phone systems that you see installed in homes, business phones are feature-rich and complex, allowing for advanced functionalities that make dealing with clients simpler.
Business phone systems come in all shapes and sizes to suit the smallest and largest companies. Regardless of the size of your business, you'll be choosing between two main technologies: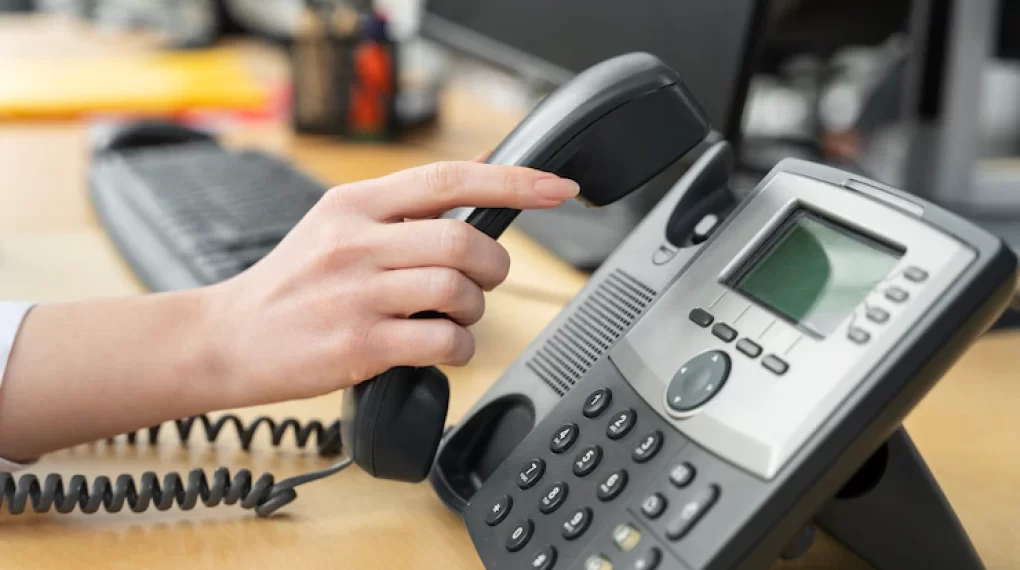 Voice over IP. Voice over IP (more commonly known as VoIP) is a type of phone system that uses your internet connection to make and receive calls. Using a special type of signal converter, incoming phone calls are routed through your internet network where they can be answered using your phones or computers. VoIP phone systems are highly affordable and flexible, and they're the technology of choice for most small businesses.
Private Branch Exchange. A Private Branch Exchange (PBX) is a type of multi-line, private phone system. These were far more common before VoIP technology came about, although they are still in use today. A PBX offers additional business security, and it may be the ideal solution for large businesses that need lots of dedicated phone lines. Modern PBX systems include more features than ever, but they have greater hardware requirements and are often more expensive than VoIP systems.
The Best Small Business Phone Systems
Choosing the right phone system for your small business can have a big impact on customer and staff satisfaction. A good phone system makes it easier for all stakeholders to stay in touch and may include advanced features like integration with your CRM systems.
For a growing business, a seamless phone system integration can streamline the way you work and help you achieve your business goals.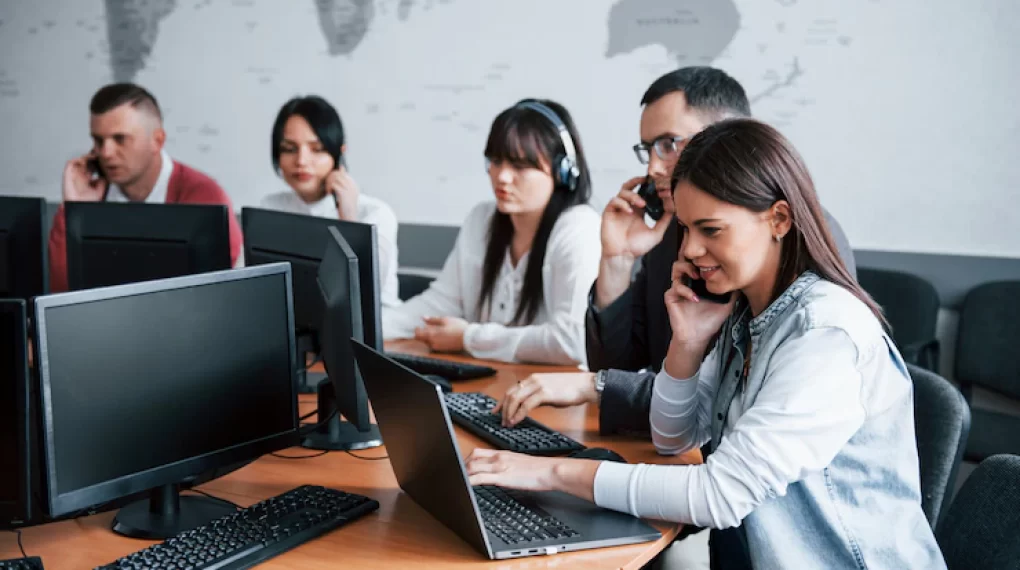 Below, we've outlined the 3 best small business phone systems in Australia:
| | | | |
| --- | --- | --- | --- |
| Provider | Plan Name | Price | Features |
| 8×8 | X2 | $49-$63 per month, per user | Ring groups Call queue Call recording Analytics |
| GoToConnect | Standard | $44 per month, per user | Ring groups Call queue Call recording Analytics Integrations with other software platforms |
| Vonage | Smart Plan | $30 per month, per user | Ring groups Call queue Call recording Call monitoring Web conferencing Analytics |
Each of these plans also comes with onboarding support from the provider. That means they're easy to install yourself, and you'll have help if you run into any issues along the way. Compared to PBX systems that often require installation by a dedicated IT team, these small business phone systems are affordable, simple, and extremely effective.
How to Choose a Phone System
A new phone system is often a big investment for a small business. When comparing plans, it's important to make sure they offer everything you need. There are a few things you'll need to consider when making your selection: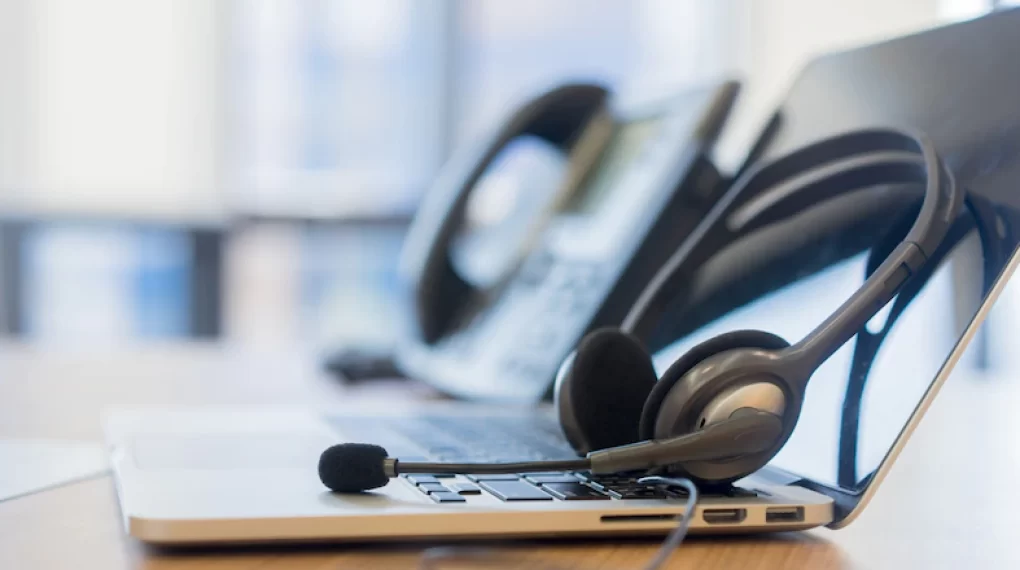 1. Budget and pricing model –
Budget is the biggest factor for most small businesses. While PBX systems come with a few benefits, budget-conscious buyers will prefer VoIP technology. VoIP systems have fewer hardware requirements and are easy to install with help from your small business IT support company.
2. Included features –
Most businesses use a dedicated phone system for the additional features they provide. This can include things like integrations with CRM systems, call recording, and web conferencing. Do some research into the features you want and then make sure the system you choose is compatible with those extras.
3. Ease of scalability –
Is your business growing? Your phone system will need to grow along with it. Both PBX and VoIP systems are capable of being expanded, although some phone plans will limit the number of users. Select a phone system that's suitable for the size of your business, now and in the future.
4. Hardware outlay –
You can expect to be purchasing new hardware for any phone system. For a VoIP system, that may be as simple as installing a central router. For a PBX system, you could find yourself needing professional help with installing phones and cabling to every desk. Choose a system based on how much you can afford to spend on installation and whether it's compatible with your existing hardware.
Additional: