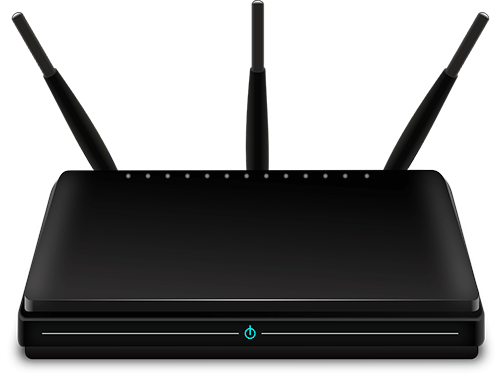 Do you have or want to create a home office? You are probably wondering how you can access some high speed internet at home. Well, you have a couple of options including buying a wireless router.
Wireless routers have come to help people get internet connectivity in their homes in an affordable and convenient manner. The routers help connect devices that have internet access capabilities to get connected to the internet. Any device that is wife compatible can be connected to the internet via the wireless router. Choosing a good router can be a hard task as the market is flooded with different types of wireless routers with different specifications. This fact has made it hard for people to choose a wireless router that works for them. Here are some things to look out for when purchasing a wireless router
1. The technology that comes with the router
Routers are coming with much more 'smart' capabilities. As technology evolves the wireless routers are also made with new specifications and features. In 2018, it is not uncommon to find wireless routers with features that enhance their efficiency. If you are setting up your personal office space in your house, you will want to set it up in an ultra-modern way. Therefore, you will need a new router with new technology. New technology offers you speed as they come with improved bandwidth and better mode control as some come equipped with IFTTT which help devices function more smoothly.
2. The speed of the internet offered by the router
The internet speed offered by a router is actually really important. If you actually want to get things done using the internet, you must ensure that you get a wireless router which provides fast internet connectivity. And your preferred speed should be fast. The speed (megabytes per second) of the router is denoted as Mbps so, while looking through the specifications of a router, ensure you find one that offers internet speeds to suit your needs. Look for one with more megabytes per second to ensure a smooth internet experience while working in your house office.
3. The range it can serve
The speed at which a router accesses the internet might be good, but if the range offered by the router is not convenient you will have made a poor purchase. The range of connection is the distance with which the router can provide internet connectivity. If a device is out of the stipulated range (150 feet for indoor routers) then the router will not be able to connect that device to the internet. Chose a router whose range you are comfortable with.
4. What is the band type?
The frequency bands offered by routers matter a lot. If your aim is to get fast internet with minimal if no interference, you have to choose a larger band. Routers are classified according to the bands they offer. Routers are differentiated as either Single band routers or dual band routers
They use different types of bands. The frequency bands in routers are two;
The 2.4 GHz band offers slow internet and it is mostly found in single band routers while the dual band router boasts of having 5GHz band together with the 2GHz bands. The dual band tends to be faster and more efficient.
5. What is the wireless standard of the router?
Wireless standards are of several types but the two that you look at are the 802.11a wireless strand and the 802.11c wireless strand.
Wireless strands aid in the internet connection process as they ensure the devices or device you are using is able to connect with the router. Otherwise, there would be no need of purchasing it if it cannot work with your devices. The strands need to be compatible (both the routers and the devices that you want to connect to the internet) if it is to be successful.
6. What is the price of the router?
As much as it is not related to the technicalities of the functionality of a router, you should really consider the price. People have a tendency to exploit customers by making you pay exuberant prices for a simple router. Also, be cautious when the price looks too good to be true. Remember, there are several counterfeits and sub-standard devices. Try and examine the router, does it fit in the price range you have been given? If no, then do not buy!
7. What are the security features of the router?
Security is an important consideration when deciding on the router you wish to purchase. It will be of no use to have a PERSONAL internet connection if just anybody can access and make changes to your preferred settings. To avoid this, and also hackers, look for one with the WPA2 security feature
8. What is the minimum number of devices the router can handle?
 How many of your devices will depend on the router? If you are a tech savvy individual, it is obvious that your home will have a lot of devices with internet functionality. So, you will need a router that can handle large numbers of devices at once. If on the other hand you have little devices in your house, you will find a router that can handle minimal numbers of devices.
9. Does the router have gigabit Ethernet capabilities?
Recent technological advancements are moving towards fiber technology. So, ensure that you are prepared for it by purchasing a router with gigabit Ethernet capabilities.
10. Is there a guarantee for the routers lifespan
A router should be a long term investment. This is due to the fact that it is expensive and the market is full of good routers that can last for long. Do not buy cheap only to be forced into buying again after a short while.
Conclusion
Routers have come to change how we access the internet in our homes, offices and any other establishment. If you want to find a router for your home office that suits you or that is of a quality you want, do not take the information above for granted. A good quality router will allow you to enjoy high speed internet at the comfort of your home at an affordable cost too.
Read also: