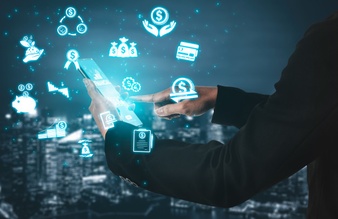 Every region on the planet faced significant problems in the year 2020. This includes the vast continent of Africa. While a lot of negative things have taken place, there are some positive stories as well that have been reported in different parts of the world. According to well-placed sources, the continent of Africa saw significant growth in the area of Fintech. Digital has been playing a key role in revolutionizing the fortunes of the African population.
In late 2019, one of the biggest names in the e-commerce world in Africa, Jumla, got listed as a Public Company on the NYSE. This was significant as the company is the first major online retailer that was able to present itself on the world's biggest financial platform- NYSE. It was proud in proclaiming that it was a hundred percent African company. This is something that will definitely encourage others to follow suit.
Why Everyone is Looking at Africa for the Next Big Economic Boom?
On a worldwide scale, events like these draw attention from foreign and local investors alike. If you would like to know of more African companies that we're able to secure huge fundings names like the Ugandan Ham Serunjogi come to mind. Additionally, the Ghanaian Masjid Moujaled's Fintech business, 'Chipper Cash' got further funding, it was significant news in the Fintech world.
Chipper Cash is slowly becoming a household name in several African countries from South Africa to Nigeria. In fact, as things stand now, the business is operational in 7 major African countries. Bezos Expedition, Jeff Bezos' personal Venture Capitalist (VC) fund, and Ribbit Capital have invested heavy amounts into Chipper Cash in the past year.
Technology firms are typically founded to find solutions to issues. This is one of the reasons why hundreds of African small businesses of an entrepreneurial nature are springing up throughout the continent.
Many of these firms are centered on the fintech industry in general, with many, like my firm Equiti Group/ EGM Securities (fxPesa), dedicated to aiding in the improvement of financial literacy in the African continent. Many of these firms are focused on the finance industry in general, with many, like my firm Equiti Group/ EGM Securities (fxPesa), dedicated to aiding in the improvement of financial literacy among the world's ever-growing population.
Reasons Why Africa is ripe for a Fintech Revolution: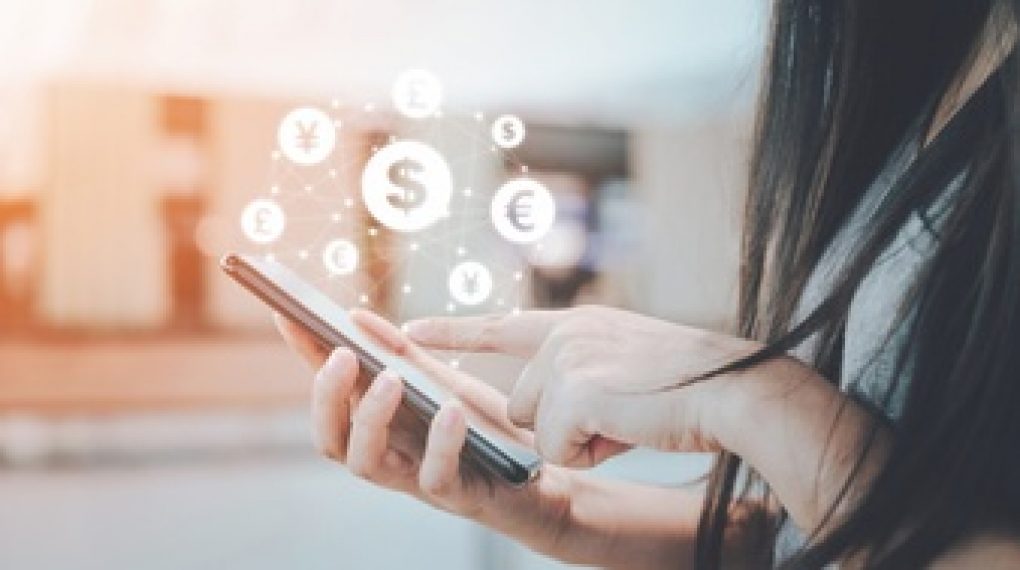 It is vital that this rapidly expanding population become financially smart and aware of their financial prospects. As a result, the problems COVID-19 entails present a once-in-a-lifetime opportunity for particular sectors and entrepreneurs.
In 2008, when the world's financial recession hit us, enterprising founders created billion-dollar businesses like Uber, Air BnB, WhatsApp, and Square. The future of Fintech is really bright, and we will see more 'unicorns' pop up throughout the world, with Africa having its own representation in that club.
The rise of FinTech in South Africa is altering the foreign exchange scene:
Several years ago, telecommunications accounted for nearly all Forex market trades in South Africa. Everything has changed, and 75 percent of deals are now conducted online. The SA has long prioritized expanding the financial technology culture. Trading is used by the majority of people who find themselves in a favorable financial condition.
The growth of FX platforms in South Africa is also beneficial to the economy and the financial environment is giving the hands to the African Forex brokers to operate as efficiently as possible during this financial crisis. The government is encouraging FinTech growth in the country since it has the potential to attract the country's most influential investors and traders. In South Africa, digital trade is one of the most important sources of income.
South Africans are not only experts in currency trading, but also in cryptocurrency trading. In every manner, decentralized blockchain technology will transform our lives. People are already transacting without difficulty, and everything is digitalized. Blockchain, according to experts, will become a strong tool for enhancing enterprises.
Fair dealing is the most critical aspect of FinTech growth. It will enable everyone to live in a fair society with open support. When traders create accounts in South Africa, they can choose to use the South African Rand (ZAR) as their base currency. When a trader chooses ZAR as the base currency, he or she can invest and make deposits in that currency, trade with that currency, and withdraw in that currency.
Possibilities:
FinTech alone is opening up a whole new universe of possibilities for people in South Africa. Everything will be the new normal, from futuristic corporations to FinTech start-ups. The forex market is no exception. For FX traders in South Africa, financial technology is making everything easier.
They will be able to have real-time accounts and withdraw money anytime they wish. Technology advancements are also assisting in the creation of more complex Forex analyzing tools. Because of financial technology, traders will be able to better control risk and trade in safer markets in the future.
Summing It Up:
Finally, to sum up, FinTech is quickly becoming the most important financial services business on the planet. International investors are undoubtedly putting money into South African financial technology. The local players are also benefiting from these increased investments. Because the financial world is changing due to the digital revolution, it is critical for South Africa to create financial technology.
People have got active in the trading business, and they now require financial technology more than before. As a result, it's no wonder that FinTech has grown in popularity in South Africa. This innovative technology was created with the intention of being employed in the back-end systems of well-organized businesses.
FinTech advancement in South Africa has resulted in better financial operations and transaction management. FinTech is used by organizations, company owners, consumers, and traders to varying degrees.
It is a global truth. FinTech is now a reality in our daily lives, thanks to rapid internet connections and incredible computers. The solutions that this technology provides are always simpler and less expensive than traditional bank operations. It is also a lot safer.
FinTech in South Africa provides organizations with a variety of options that will help them greatly in the future. Innovative FinTech solutions are also assisting traders in having improved money-transaction experiences.
Read Also: